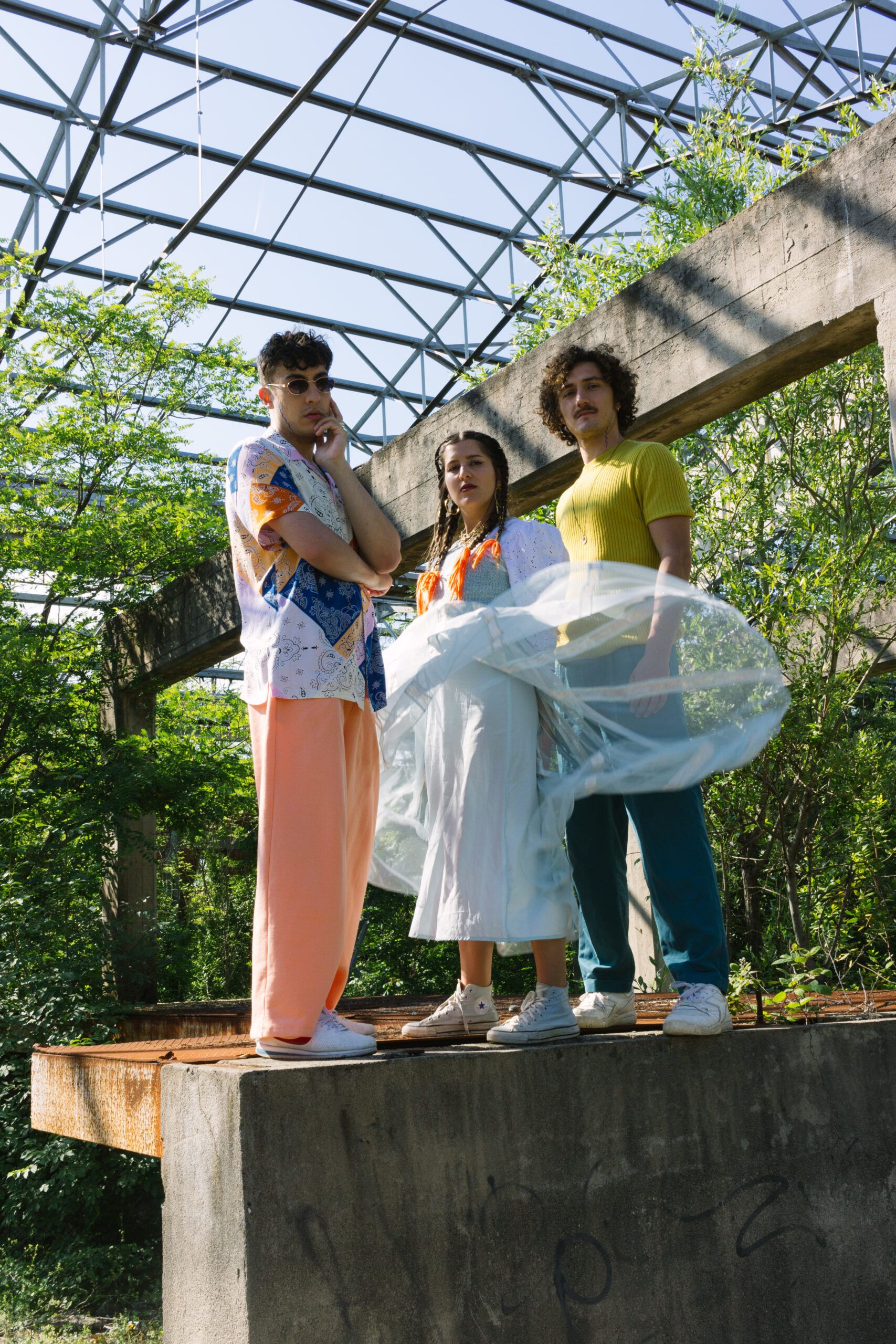 LOELASH
Italian producer and DJ, LOELASH, has released the dreamy R&B single "Somebody New".
Taken from his forthcoming debut album, Fantasia, "Somebody New" is another slick track from the fast-rising London-based producer and it's also a collaboration with alt-pop duo, Palmaria. But this isn't LOELASH's first rodeo, he's been receiving support from tastemakers for the last few years, Jamz Supernova, BBC Introducing, and Rinse FM have all got behind the multi-instrumentalist. To celebrate the release of his new single, 1883 Magazine spoke with LOELASH all about his music, playing live as a DJ, and more.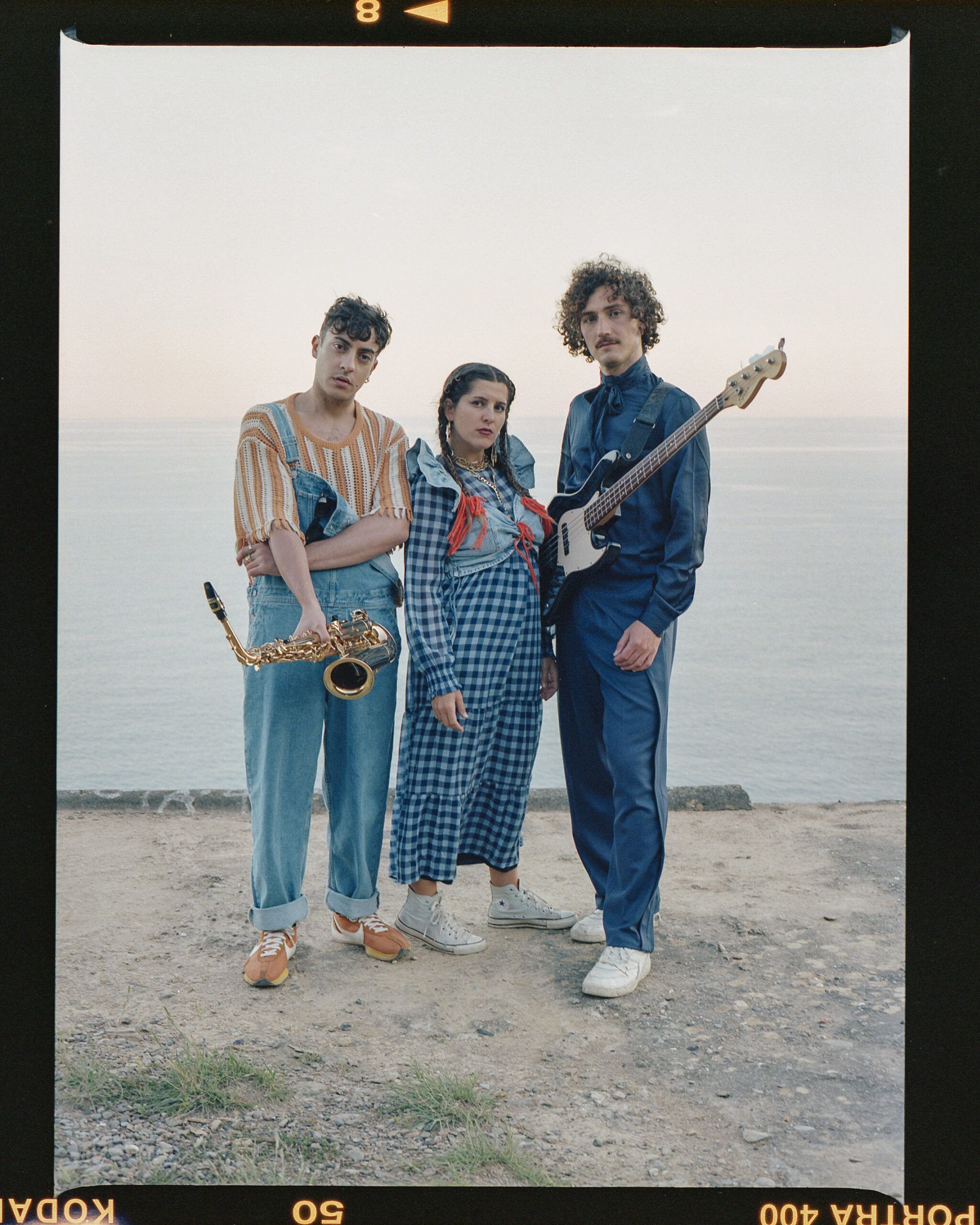 Hi LOELASH, why did you decide to team up with Italian alt-pop duo Palmaria on your new single "Somebody New"?
I met Francesco and Giulia from Palmaria a couple of years ago after one of their London shows and I fell in love with the music and lyrics straight away. We clicked properly after I remixed the single 'Too Young to Know' and then I asked if they wanted to write a song together, which then turned out to be 'Somebody New'.
Tell us about the forthcoming music video for "Somebody New"', how did the shoot go?
The shoot for the music video was one of the most satisfying experiences ever. I've gotta shout the talented director Francesco Quadrelli because of his elite work, plus he made everything so easy and enjoyable that we were just having a lot of fun. And you can see it. The 'Cinque Terre' where the video was shot (and where Palmaria are from) is one of the most beautiful parts of Italy and it just fits the concept of the track so well that I wouldn't have done it anywhere else. The icing on the cake are Alessandro Gabini's drawings and animations – he created a whole range of characters that really help define Fantasia as an imaginary world that surrounds my music.
The track is taken from your

 forthcoming debut album, 

Fantasia, which is out in November.

What challenges did you overcome when writing the record?
More than 70% of the record was born during lockdown, so it was the perfect way to escape all the craziness that was going on at the time. The idea of creating a whole new world, a bubble if you want, where I could just feel at peace and make the music I love came to me a little while ago, right after I came back home from touring the UK as a supporting act for Anomalie. The hardest challenge would have been keeping a certain homogeneity throughout the records – many genres are explored and many influences helped shape 'Fantasia' but my style and production are the threads that link them all.
As a multi-instrumentalist who learned the saxophone and piano at nine-years-old, would you say you are drawn to one instrument more than the other? What inspired you to learn about music production and to become a producer & DJ? 
I was born in a musical family, having both my parents play Piano and teach at the local Music Conservatory in Brescia, Italy. I remember when my mum took me to school and I was shown a few instruments but picked the sax straight away – that's my main instrument, and Piano was mandatory for everyone but I'm glad I got to learn that too. At that point, all I knew was classical music, jazz and fusion and some rock classics. So, these are my roots if you like. But it all changed when I went to High School, as I started digging into Hip-Hop and Electronic. At 15 I got my hands on Logic Pro and made my first beats and also started playing Bass guitar – that's when I felt like I should mix everything together and just create my own music. Four years later I moved to London, did a master in Music Production and Sound Engineering and began DJing.
When performing to audiences a lot of DJs just have decks on stage which can make for a great experience, but in my opinion, nothing beats when an artist plays an instruments on stage. Undoubtedly, both take huge amounts of skill. If you saw Daft Punk live on the decks (RIP Daft Punk), you would have an incredible experience but on the other hand it is also an exhilarating experience when you see acts like Disclosure or Pendulum play live with instruments. Where does LOELASH fall on this spectrum, what would be your ideal live set-up?
I'm glad you've asked this question, as I have experimented a lot with my live sessions. The whole of 2019 I rehearsed this huge setup which I used in various London shows, in Bordeaux and also for the Anomalie tour – laptop with Ableton & controller, sax, keyboard and synths, drum machine and talk box. It was a lot of fun but I realised that I didn't have enough time to really connect with the audience while playing because I was way too busy. It was a great experience though and it taught me a lot about my ideal setup. So for Fantasia Live (which will happen in London in late November so keep an eye out) I will do things differently, a mix of DJing and live instruments.
Which musicians and artists would be on your dream list to collaborate with and why?
There are so many artists out there which I love that it's so hard to pick a few! Recently I've had the latest MNDSGN record, 'Rare Pleasure' on repeat – been a fan for years but always dreamt of having a session in the studio with him. Sam Gellaitry is another big influence as, in my opinion, completely changed the game with his colourful and intricate productions. Pat Metheny is another huge reason why my music is what it is and sounds how it sounds. I feel like my parents had his album 'Still Life (Talking)' on very often and it was kinda drilled in my brain. I owe him a lot. Also, would love to make music with folks like KAYTRANADA, Full Crate and ROMderful too.
Finally, why should people check out your work?
That's a great question. I have dwelt upon the 'why' so much over the years, and got to the conclusion that people should check out my music because it's the quintessence of what I love and of years of experimentation and sacrifices, which were nourished with a strong passion and belief that it's what I'm meant to do. Also it's amazing, ha!
"Somebody New" is out now. Follow LOELASH @loelashmusic
Interview by Cameron Poole