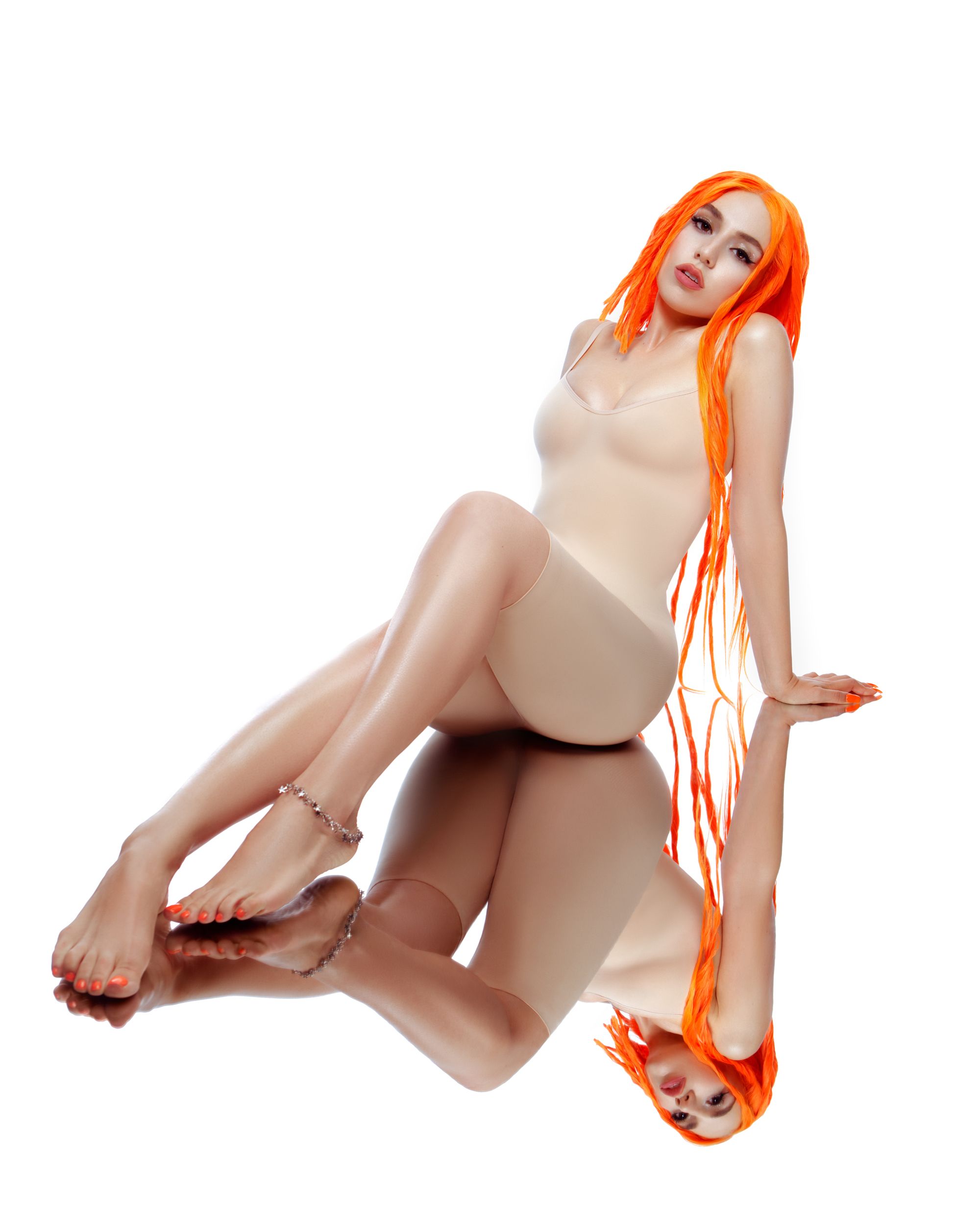 Ava Max
Platinum-selling global pop sensation Ava Max is a prime example of how the relentless pursuit of one's dreams can bring well-deserved success.
From an eight-year-old who loved music to cementing her star status with the success of her RIAA 2x-platinum-certified hit 'Sweet but Psycho', Ava is taking her next step in her musical journey with the recent release of her highly-anticipated debut album Heaven & Hell.
In what simultaneously feels like the culmination of a life-long dream and the beginning of a brand-new musical journey, Ava explores themes of duality, overcoming struggles and forging connections on a theatrical yet grounded debut offering.
In conversation with 1883, Ava delves into her visual writing process, the peak time for her creativity, how rejection spurred her on and much more. She imparts advice to aspiring artists, encourages her listeners and reveals a tidbit about her Heaven & Hell that no one really knows.
Is there a particular theme or concept that you've explored in your debut album Heaven & Hell?
The album is about the emotions we go through and deal within our day-to-day life. From relationships to career, it delves into everything that makes life a rollercoaster. I have always loved the concept of duality and when I started writing it, the light and dark sides of our emotions, the highs and lows in life; it just came together.
Is there a narrative or thematic arc to the album?
In terms of the album cover, the colors are blue and orange. And the theme splits Earth into hell and space being heaven; it's very theatrical and strongly thematic.
Does the duality you mentioned come naturally to you in terms of songwriting? What would you describe as your process?
I'm naturally inclined to begin with a visual imagination of whatever concept I want to write about and then manifest it into reality through my lyricism. I love coming up with the title for a track before I actually write and create the song.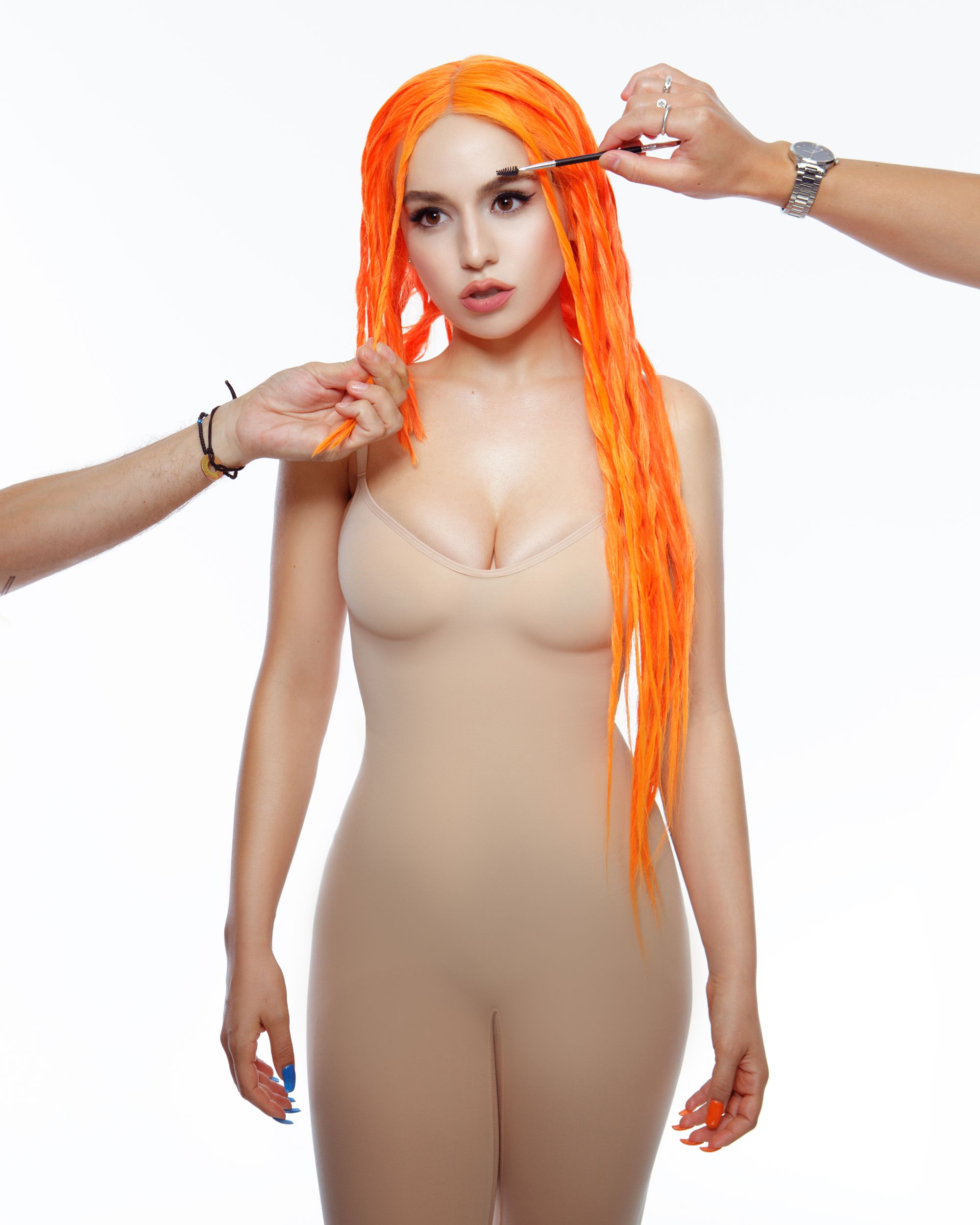 Has it always been easier for you to come up with a title and concept then write the song?
Yeah, for example, there's a song on the album called 'Belladonna', which is a title I've had in my mind for three years and I'm excited to have finally written it. So, it's definitely easier though it might take some time for the title to come to fruition as a song.
When would you say you're most inspired to come up with a title or concept? What's the peak of your creative motivation?
When I'm all alone, late at night is when I'm most creatively inspired. Being alone at night reminiscing about the past and thinking about the future is the peak of my creativity.
'Who's Laughing Now?' was the single you dropped alongside the album announcement. What can you tell me about the track?
It's a track inspired by something I've gone through; people telling me I'm never going to make it in my career, that I should quit music. It's like looking back and asking, 'Who's laughing now?; I told you I was going to make it, and music was where I'm meant to be.'
As 'Who's Laughing Now' draws from your personal experience, are most of your songs inspired by introspection or do you also take creative liberties from external influences?
Every track of the album draws from personal experience but is also based on being able to relate to other people. It brings listeners in and makes them feel like they can do anything and achieve everything they dream of.
Talking about listeners, what one message would you like them to take away from your music?
It's okay that life has its ups and downs; it's about how you make those obstacles part of your story and how to overcome these hurdles to become stronger that matters. Life will always be an emotional rollercoaster, and I want people to feel inspired and excited about life when they listen to my music.
What is the best part of your music-making process and what's the most frustrating part?
The best part is how it's an outlet for me and helps me connect with my fans as well. Not only is my music like my diary, my notepad, but putting it out there for other people to understand and relate to makes it even better. The most frustrating part is the wait between making the music and actually releasing — I'm always so excited to drop my music as soon as I've made it, but I need to play the waiting game.
What's one career highlight that you always cherish? What's on your bucket list as an artist?
Performing at Wembley Stadium [in London] was very memorable. It was very special because I got to perform in front of my parents — who don't usually come on tour with me.
In terms of a bucket list goal, I'd probably say performing at Madison Square Garden [in New York City].
From working on this album to announcing its release, what's something that made you happy?
This debut album feels like it's been a very long time coming. From the time I was eight years old to now, music and this album have been a goal. At one point when I was a teenager, I didn't think this would ever be possible because of how many times I was rejected. I'm happy I kept going and I'm happy that all my hard work paid off.
Considering the rejections you've faced and your own perseverance to pursue your dreams, what piece of advice would you like to give an aspiring artist?
Be yourself and don't pay too much attention to what people have got to say. Take on advice, but at the end of the day do what's right for you. If you're able to envision your future as an artist, then just go for it! But if you're not able to see a future for yourself in the field, then choose another career path. For me, the vision was so clear, so if you're able to see it in your head then your dream can be a reality.
If you had to describe your career in three words, what would they be and why?
Courageous, persistent and grateful.
Finally, what's one thing about Heaven & Hell you can reveal that no one really knows about?
People seem to think that I've been working on this album for a very long time, but it's been in the works only for about a year and a half; I began working on Heaven & Hell a few months after 'Sweet but Psycho' came out.
interview by Malvika Padin
photography Charlotte Rutherford
Check out Ava Max's debut album Heaven & Hell below!