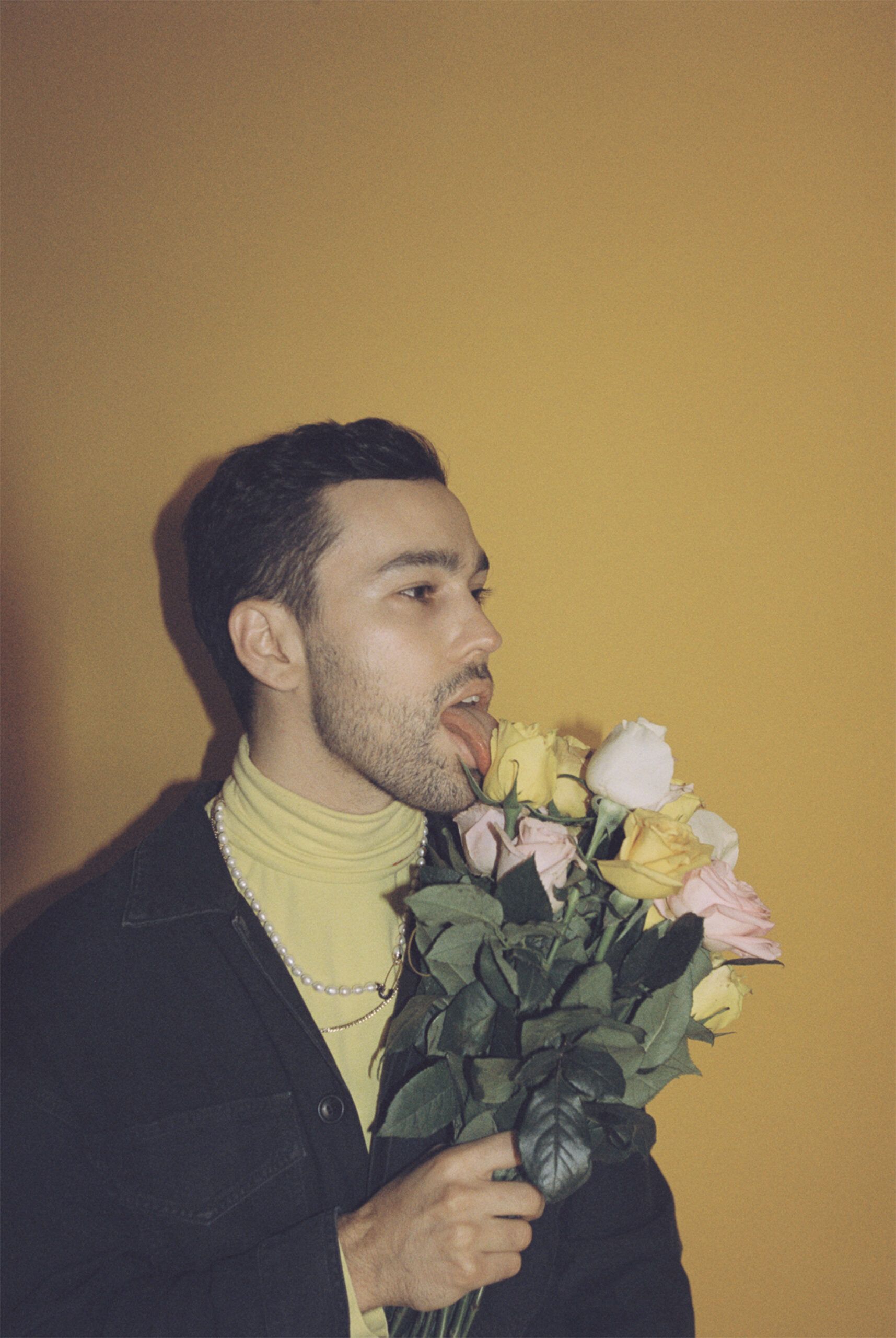 MAX
With a truth-seeking poignancy to his lyrics, 'young pop god' [as dubbed by GQ] MAX seems to be catching a zeitgeist whilst pioneering a new punchy Pop sound.
'Lights Down Low', the smash hit from MAX's breakout album Hell's Kitchen Angel generated over half a billion streams globally and went certified triple platinum in the US. With his relatable self-acceptance messages, cute lyrical renditions that include a proposal to his now-wife Emily, and Crayola-coloured, precise framing music videos à la Wes Anderson.
The Woodstock, New York native has garnered a whole new fan base away from his first creative outlet as Zander on the Nickelodeon TV series, How to Rock. Of course, he did also sell a song 'Last 1 Standing' to the show.
Disney is still there as an influence on his much-anticipated sophomore album, Colour Vision, one he's looking to give a 'riskier' twist working with mega producers AJR, Imad [Royal], Rogét [Chahayed] and an array of creatives including Suga from BTS, bbno$, whilst never compromising on his bare-all storytelling through line.
GQ dubbed you as a 'young pop god' — what does the term 'pop' mean to you today in this music streaming decade?
For me, it takes me back to growing up on the classics — Justin Timberlake, Britney Spears. Pop just has an energy to it, like this spark of magic — I am a sucker for anything with insane light and a happy ending but a little message to it too. Prince for me is always Pop — though I am not sure how someone else would define him!
I think it was the sentimental lyrics of 'Lights Down Low' which was your breakout and got people talking. It's such a great misconception that pop songs are easy to write so I'm interested in your actual process.
I can't write a song that doesn't have a real experience about it — 'Lights Down Low' I wrote for my wife and proposed to her with it. Whether a listener knows what the song is about or not, I want them to feel it — I still think 'Billie Jean' by Michael Jackson, for example, has that. That's why it is so difficult to write a good pop song because you want every part to be a hook and you also want someone to go back and look at those lyrics and feel like 'oh, I missed this whole story behind it' and so with every song I write, I try and bring that exact feeling — it doesn't have to hit you right away, but you go back and find whole new layers to it.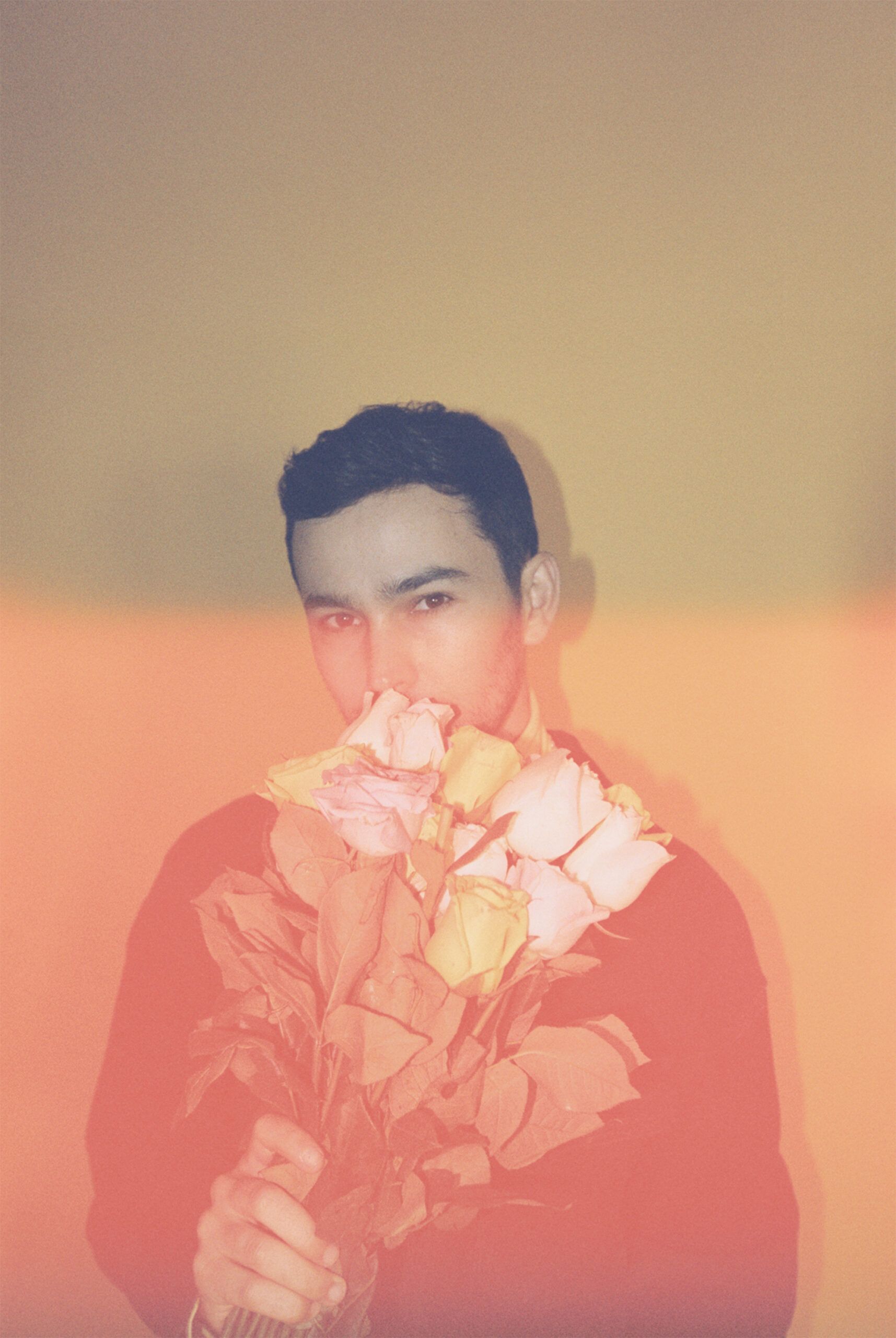 Your visual direction with these Crayola-coloured, framed shots reminds me of Wes Anderson movies. Tell me about working with director Drew Kirsch [on 'Love Me Less'] and devising this particular visual style which has now become your signature. Also, what it is about the colour yellow?
Yes, Drew — he's so brilliant. I had just had this big health crisis where I couldn't speak for four months — I came out of that with a reawakening — a new life that I wanted to dive into. I just had a vision of yellow; I had never committed to a full foundation of a colour to represent a record before, so I decided to wear yellow for every day of making that album thinking if I commit to this hopefully other people can dive into this world. I think before that surgery, I was always listening to what other people thought my music/videos should be like and this was my moment to say I want to envisage it how I want.
How did you envisage the new album, Colour Vision?
I wanted it to be like Disney meets Wes Anderson.
Oh, so I got that right then!
Yes, you absolutely did! I wanted an audience to feel like you were in a reality but heightened enough you could find that spark and magic — there's a lot of colour and I wanted to make sure every prop exactly works in the colour brief for every song. So with 'Love Me Less', it was light blue on the yellow and with this first track from the new album, 'Working For The Weekend', it's green on yellow — it is about making sure those subtleties played in the background of your mind while you were letting the whole song come in. I feel every experience of a record — my favourite records such as IGOR from Tyler, the Creator — you experience it as a whole, not just through the music.
When a great artist does that, you have a whole other transcended experience, that is the goal for me always with a record.
Tell me about working with AJR? I read that Ryan Met can see the sounds and that is how he goes about mixing. So, he juxtaposes a 'metallic' with 'black', etc.
Yes, synesthesia! Yes, he does. I don't have it. I love the way they commit to a vision — even if it is polarising, they just stay with it. They have garnered such an incredible fan base of people who appreciate what they are going for. When I make music with those guys, it's always on the same level.
Ryan from AJR just did 'Working From The Weekend' though. The rest of the album is produced by Imad Royal and Rogét Chahayed — they are incredible; they've worked with Drake and on Travis Scott singles amongst others.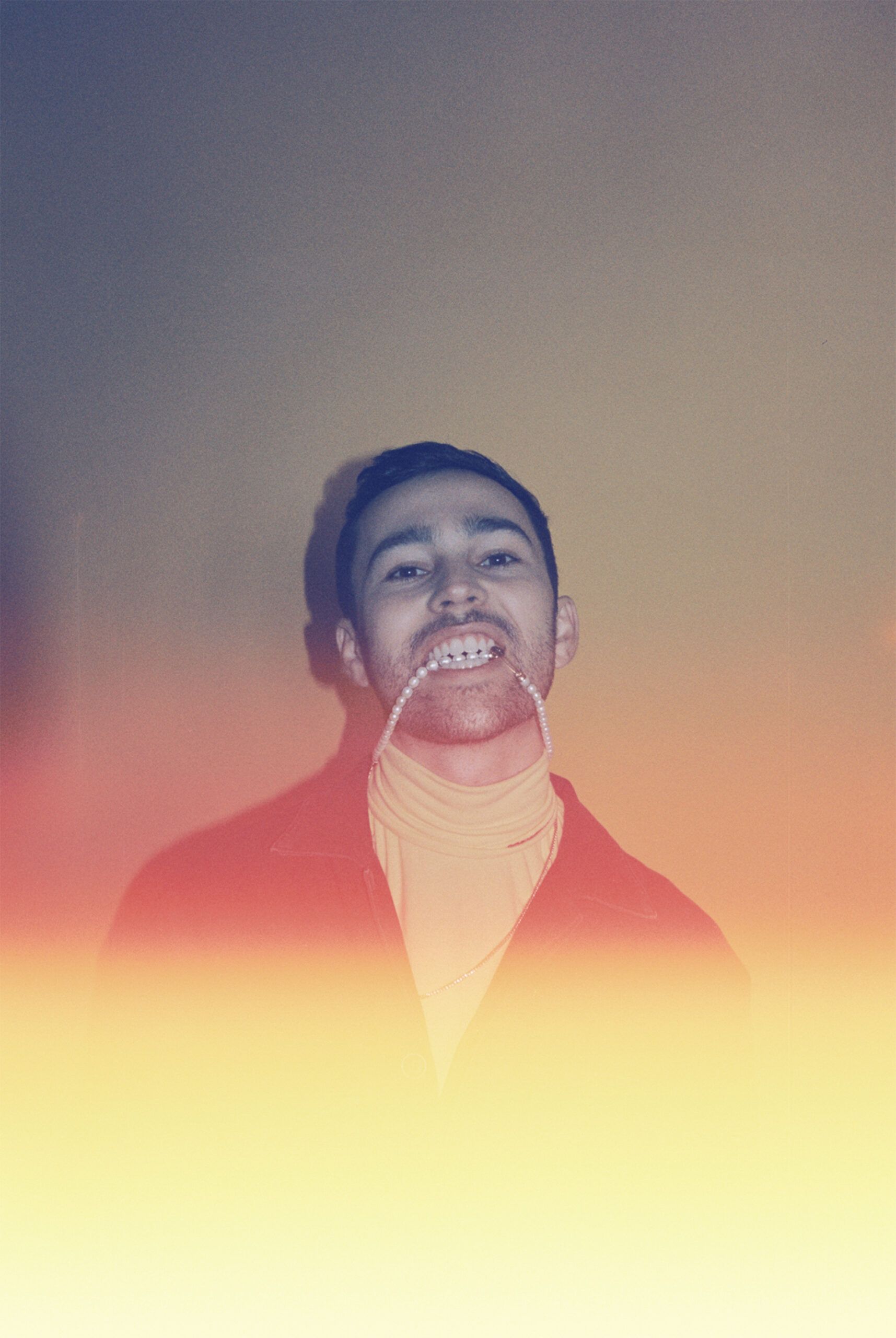 What new directions did you want to take this album in?
I wanted it to be riskier. The intro is called 'Colour Vision' — so I guess it's my attempt at a bohemian rhapsody vibe! I wanted the soundscape to be so out there that as a listener you didn't know what to expect next from the song.
What was the most memorable track on the album to write?
Probably the last one called 'There Is A God'. It's interesting because I am not very religious — I was raised Jewish — but I've had faith in general, not necessarily pertaining to a specific religion. It was writing this song, knowing I was going to have a child with my wife in December that I started realising when you have something to lose that your faith is so much more instilled in you — whether that's a daughter, a partner or just something you love doing. Writing that song and getting the live strings just right — we kept coming back to that song.
What is the main thing you learned from your debut album which you could bring to Colour Vision?
The songs I fought for the most are the ones that people care about the most now. I didn't shape that album like I did this one though. I fought for the 'Lights Down Low' video — no one wanted the end of it to be that the wife passes away and the husband is left with no one. Everyone said it's a pop song you can't have that reality hit, but I think the best videos hit you like a ton of bricks — that's what I am always striving for.
What does the future hold? Do you want to move away from pop and explore other genres?
It always comes back to soul music; I am a baby of the Marvin Gaye, James Brown world — and Adam Sandler movies is me in a nutshell. Diving even more into that soul realm — feeling that that part of myself could be even more expressed is something I definitely want to look at.
interview by Davina Catt
photography Ashley Osborn
Check out MAX's new album Colour Vision below!