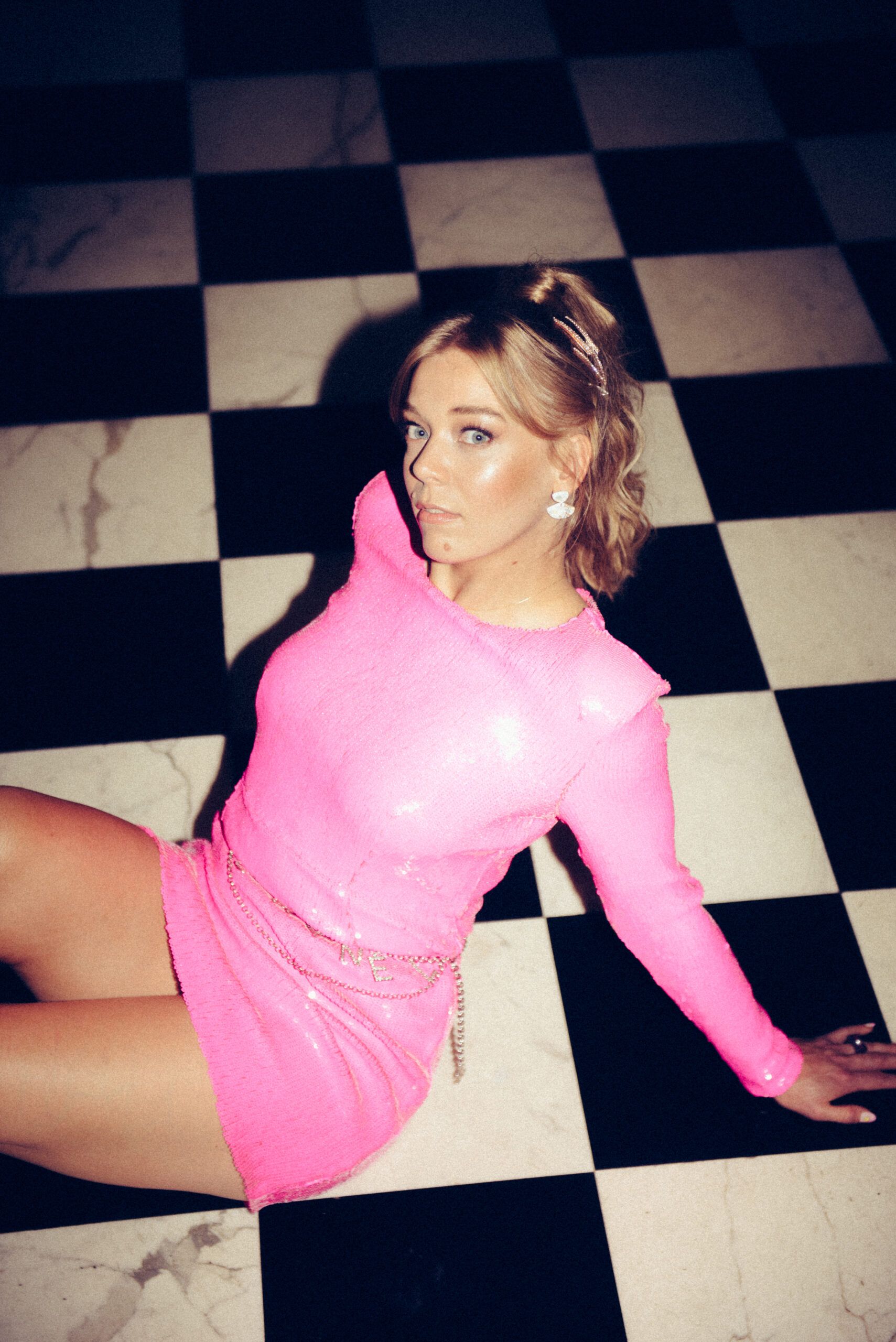 Becky Hill
If there is one thing you should know about Becky Hill, it's that she is one of the most motivated and driven pop stars.
Fresh from coming out of a talent show, Becky signed her first record deal which went sour and saw her getting dropped. While she could have called it a day many years ago, she has managed to morph into one of the UK's most successful singers of today while remaining her authentic self. Hill is second to Dua Lipa as the most-streamed British female in 2019 and 2020., which comes as no surprise as she's released hit after hit. 
At 27-years-old, Hill has become a festival regular and has built up a reputation for being a brilliant live act. Nearly 10 years after the public was introduced to her as a contestant on The Voice, she is gearing up for the release of her long-awaited debut album, Only Honest on the Weekend. To celebrate, 1883 Magazine had a candid chat with Hill to discuss the new record and her incredible career so far.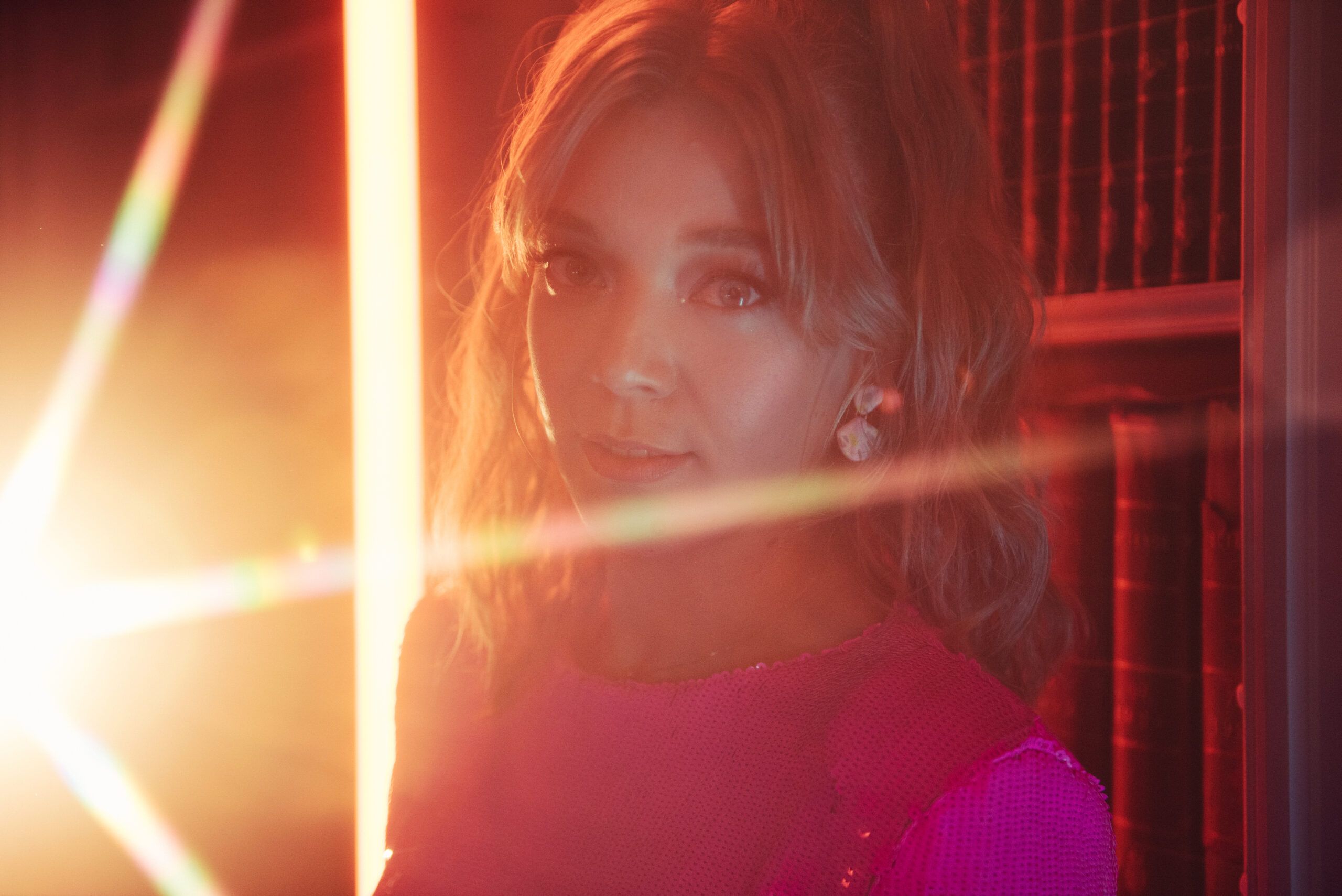 You've been releasing music for nearly a decade but are only just dropping an album. Why do you think it's taken you so long to release one after years of hit singles? Why is now the right time?
Record labels are shit and fucking useless and it's taken me AGES to find one that would commit to giving me a record deal that would let me put out an album. I was probably ready to do this when I was 19. It would have been a completely different-sounding album but it would have still been an album. After I hit number one with Overdrive, I then released my debut single Losing, which was the song that got me signed, and because it didn't hit the charts, I got dropped from Parlophone. I'd probably been with the label for 18 months and I got dropped before Christmas. It was really really difficult to then to find another label and I had some really horrible major label meetings where I was trying to find another home and one of them made me feel like it was my fault and questioned how was I going to make him successful, what could I do for him. I remember saying to my manager, I wasn't doing it again. I'm not going to sit in a record label with my dick in my hand trying to get signed again. 
So, I set up my own record label. Me and my manager literally worked the whole thing. I had some money left over from my first deal and I pumped it all into my own label and put on my own show, which was very expensive! I released my own EP, I did my own music video, we got our own PR team, our own radio team. We did it all ourselves until I got enough notice from Radio 1 that started getting me noticed by the majors again, which was about two years later. It was then when Polydor stepped forward and where they told me WE really wanna sign you. They said I could be a great asset to their company and that I was an equal to them, which was really important for me to hear as I had been quite hurt by the first deal. I remember being quite cocky and arrogant in our meeting but really it was to hide how insecure I felt around major labels. They've completely transformed my career and I'm in a really happy relationship with those guys. They're doing an amazing job and I cannot wait to release this body of work with them. 
You mentioned you have previously been in a situation where you've been dropped by your label and have had to start over. At the time, did you feel defeated by this or were you very adamant that you were going to continue?
It made me realise that everyone can leave you and that you have to row your own boat. I think at the time, I relied on other people to do things and go places. When I got dropped and had a meeting with my manager, he was like, don't worry, I'm not going anywhere. It made me think, fuck, did you think about going somewhere? I've realised that I've got to actually push this no matter what and if anything, it put things into perspective and made me more determined to do it.
What are you hoping listeners will take away from listening to the album?
Hopefully, they can see the journey of where I've come from. Some of the music has been written from when I was 18/19, some of it has been written from when I was 25/26. I think that's quite evident from when you hear the maturity throughout the songs. There's a track called Waiting Not Looking, which I wrote when I was about 19/20 and it's more synth-pop, which is what I wanted to do back then. You can hear the progression into dance music. I think there is a level of vulnerability that hasn't changed in the music over the last 10 years but I do think some of the subject matter has matured. I'm really excited for people to grow with this album as much as I did. I really wanted to create something that reminded me of the music I used to listen to in my bedroom when I was 12. I've always thought that albums are incredibly important to an artist's career, even when I was just a listener. As much as that's gone in and out of fashion over the years, I still think this body of work is really important for me to release and for people to have. It really cements me as an artist and people will see a different side. Not all of my eggs are in the dance basket, there are lots of different sides.
You and Ella Eyre have worked with a lot of the same producers and artists but have never appeared on a song together until now. What can you tell me about that track and did Ella bring anything unique to the songwriting process that impressed or surprised you?
Oh my god, I think in that session with Ella and MNEK, I watched them WORK! I'm quite active when it comes to writing and I was definitely there in the day and being involved in it but it definitely was Ella and her talent and it was so beautiful to work with her and watch that happen. This isn't the dance side of music we've made, it's more pop, which is something we've been interested in making. Dance music has always been a love of mine, whereas Ella hasn't had that same love and has had labels kind of steer her in that kind of direction. This was one of those songs where we did what the fuck we wanted to. We decided we wanted to make it female empowerment without being all about "I love you, you're amazing." This is a song for us and hopefully, people will find that lighthearted fun side to "Business" because it's very much that. Also, it's a track with two females who got compared a lot to each other when they were younger and actually taking back that control. There's so much pressure on artists to release music for monetary value. Sometimes we just want to make fucking music and we don't care if it goes into the charts or not. We just want to hold that music to our chests and go, we did that! Me and Ella haven't done this to get it into the charts, we've done it because we love each other and we love making music. 
How does your creative process usually work? Are you someone who writes all the time or do you have to be inspired while in the studio? 
I definitely try and separate performing live and writing because I find those two different headspaces. When you're performing, it's very much about the performance and it's about other people when I'm on stage, that's what I love about performing as you're really focused on the audience at hand. I think that's such an incredible feeling, there is no other feeling when you've got thousands of people in front of you who are captivated by who is on stage and it's a challenge to keep them captivated as well. When I'm writing, it's a selfish process. I've found, when I've tried to write for the audience, the music comes out a bit whack. When I really focus on what I want to write about, that's when you get the most resonating material. That's because people can connect to how somebody really feels and then they put it into their own experiences.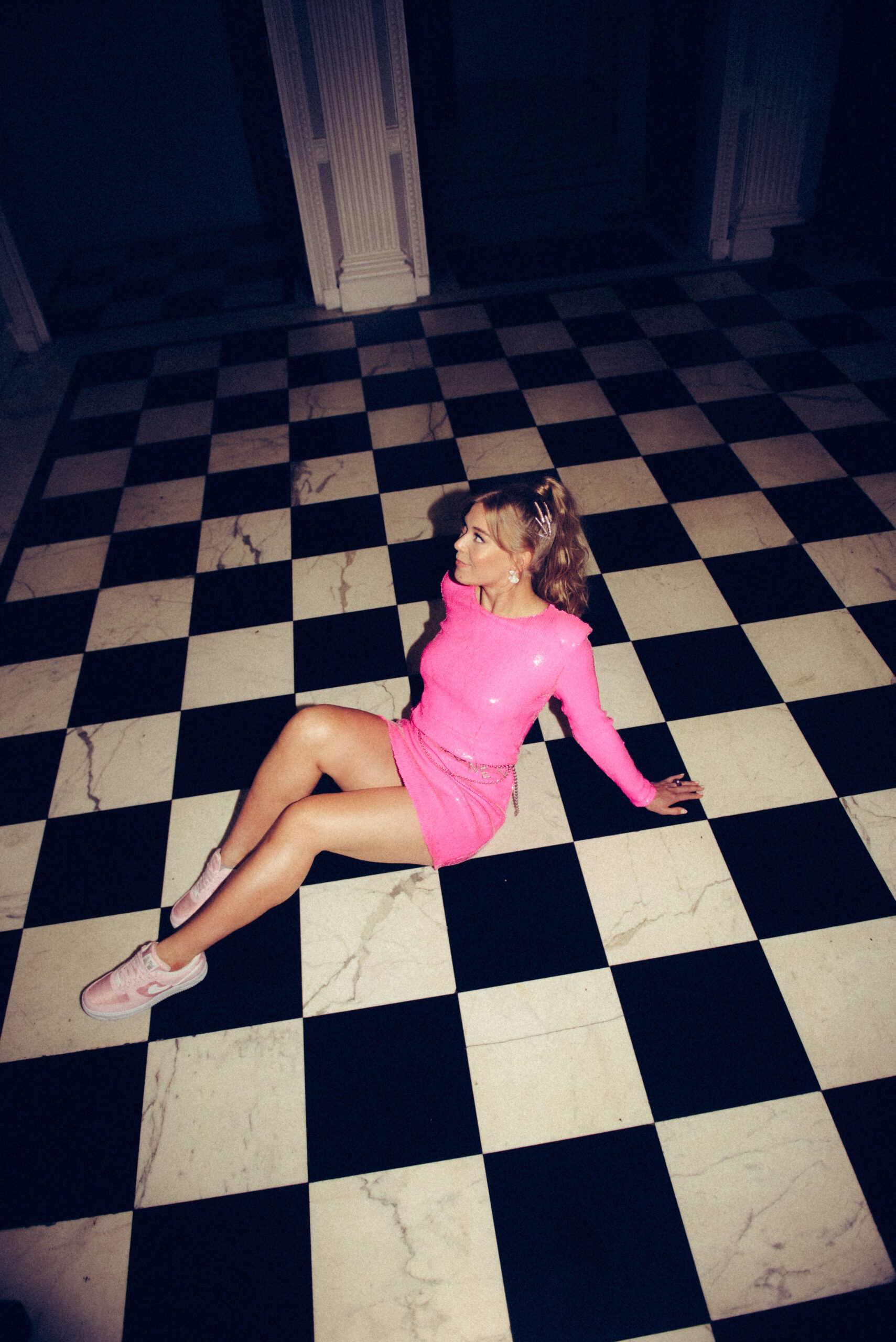 Has there been any feature song you have written that was credited as the other artist that you wish you kept for yourself?
Not really because I could always see the career benefits in doing features. Even though they were my songs. It used to annoy me that they would get released and the producer would get more credit than I would even though I'd written and sung the song. Some of these features that I've done have been really personal songs for me and I wouldn't be allowed in the video. There have been certain producers that have really looked after me. Sigala being one of them. The only feature I didn't really wanna do was the one with Matoma. It was nothing to do with Matoma because he's actually another producer that REALLY looked after me. He really supported my talent, he would shout about me in interviews, he was the loveliest guy in real life, he would fly me over to Oslo and do all these incredible shows together. But, he was signed to the label I had been previously dropped from. Six months later they asked me to back to do this song and then six months after the song, they tried to sign me back to the label. False Alarm was written at a writing camp in Denmark and I had the best time writing that song. I've got good memories with the track and with Matoma but the politics got in the way. 
What is a piece of advice you received or something you experience on The Voice that has stuck with you and helped you throughout your career? 
I remember pulling Jessie J's manager, Mark Hargreaves, who is head of Crown Management, to one side and going "what do I do now, where do I go?!" He told me the first thing I should do is find a manager. I was like right… I've got a couple of contacts I've made from the show. I wasn't sure how to go about that and he was just like… call them up. I asked him, do I look at the statistics and the success they've had with other people, does that determine who is a good manager? He laughed and said no, you literally go on the feeling. I thought he was bonkers. He said I would get a vibe from people and go from that. He told me that everything in the music industry is down to gut feeling. I remember thinking that was bollocks. But, he was just completely right. I've never had a piece of advice as good as that. EVERYTHING in the music industry is down to how you feel. When I went to a bunch of management meetings, one of them was with Mark because he gave me his business card. When I went to Crown Talent, it was at that point where I stepped into their office when I knew what Mark was on about. I was like, "OH, that's the gut feeling I've been after!" 
You're currently the second most-streamed artist behind Dua Lipa. The music industry today is very much obsessed with statistics and streaming numbers. Have you or anyone put any pressure on yourself to maintain those figures or do you try to block that part out?
It's massively flattering and I love the success that I've had but it's been so fucking incredible to see on stage the impact my music has on people, that's more important to me. I never look at the numbers, they don't mean much to me. I try not to feel any pressure anyway. The only pressure I listen to is my own but for me, because the numbers don't really translate to success, I don't really know what to take away from them to feel pressure.
Since coming out as queer, how have other fans from the community reached out to you?
Annoyingly (laughs), I think they all fucking knew before I did. The way it all happened was like babe, when are you gonna tell us?! I wouldn't personally go around doing that and I have done that when I was a lot younger to friends and it's not cool to out someone before they're comfortable to come out. I'm 27 now and I think people have always seen I'm camp as Christmas and I think it was quite obvious to a lot of my LGBTQIA+ fans. I'm kind of glad they pushed me into saying it because I don't know if I would have. I don't think I would have said it if I wasn't prodded to do it. I've always seen myself as an ally and I think I felt like a bit of an imposter by putting myself under that umbrella when I've been in majority heterosexual relationships for most of my life and only ever dabbled with the same sex. Sometimes you think, maybe I am a bit gay but not sure to what capacity, I don't know if I'm bisexual and I'm not pansexual, so where do I fall? I think queer is such a great term because it encapsulates all of those questions and confusions and puts you in a really safe place. I'm quite thankful that the fan did that.
What is one goal you would like to achieve with this album?  
Fucking world domination man! I want people to see me as a standalone talented, ambitious, driven, motivated woman. Not somebody's fucking feature, not somebody in the background, but someone that has something to say and wants to connect with people. All I've wanted to do is connect with people and to give somebody my experiences to put onto their experience so they know I can relate to how they feel. I hope people start to take note of what I do and who I am now. 
Becky's debut 'album Only Honest On The Weekend' is out now
Check out the lyric video for 'My Heart Goes (La Di Da)' below
Interview Fabio Magnocavallo