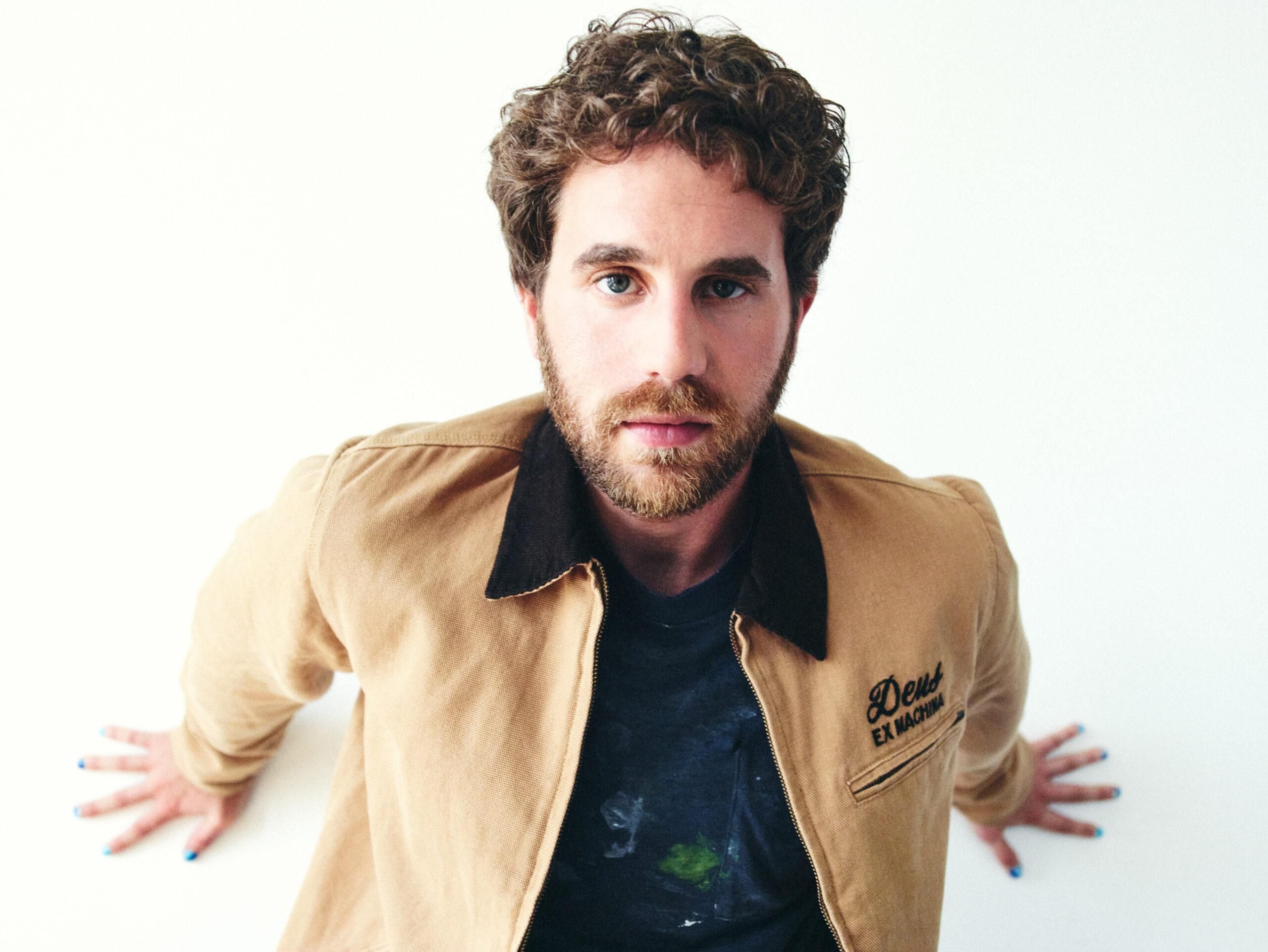 Ben Platt
After a year stuck inside, officially saying goodbye to 'Dear Evan Hansen', and finally releasing his sophomore album, one could say Ben Platt is in a state of 'Reverie'.
In the story of The Wizard of Oz, Dorothy longs to be anywhere that isn't her dull, sepia-toned home of Kansas. When she gets her wish and finds herself dealing with a tornado, a witch on a broomstick, and, of course, a Cowardly Lion, a Tin Man, and a Scarecrow, Dorothy eventually returns to her mundane farm life after realizing there really is no place like home. Despite her adventures being labelled as just another daydream, Dorothy carries a newfound appreciation for living in the present rather than wishing she was somewhere else. Now, you might be wondering: what exactly does the lead character in a 1939 musical fantasy film and the present-day, multi-talented actor/singer Ben Platt have in common? Well, it can easily be answered: they both found strength in 'Reverie'.
As a self-described lover of The Wizard of Oz, it's easy to pull the similarities Platt shares with his favourite film's heroine but the biggest would be that when both of their worlds came to a halt, they found themselves existing in a state of reverie; happily dipping into a daydream and finding escapism through whatever means necessary. For Ben Platt, that meant to craft a captivating and timeless sophomore record perfectly titled Reverie, created as a stabilizing force and escape when he was confined to the four walls of his childhood bedroom at his parents' house.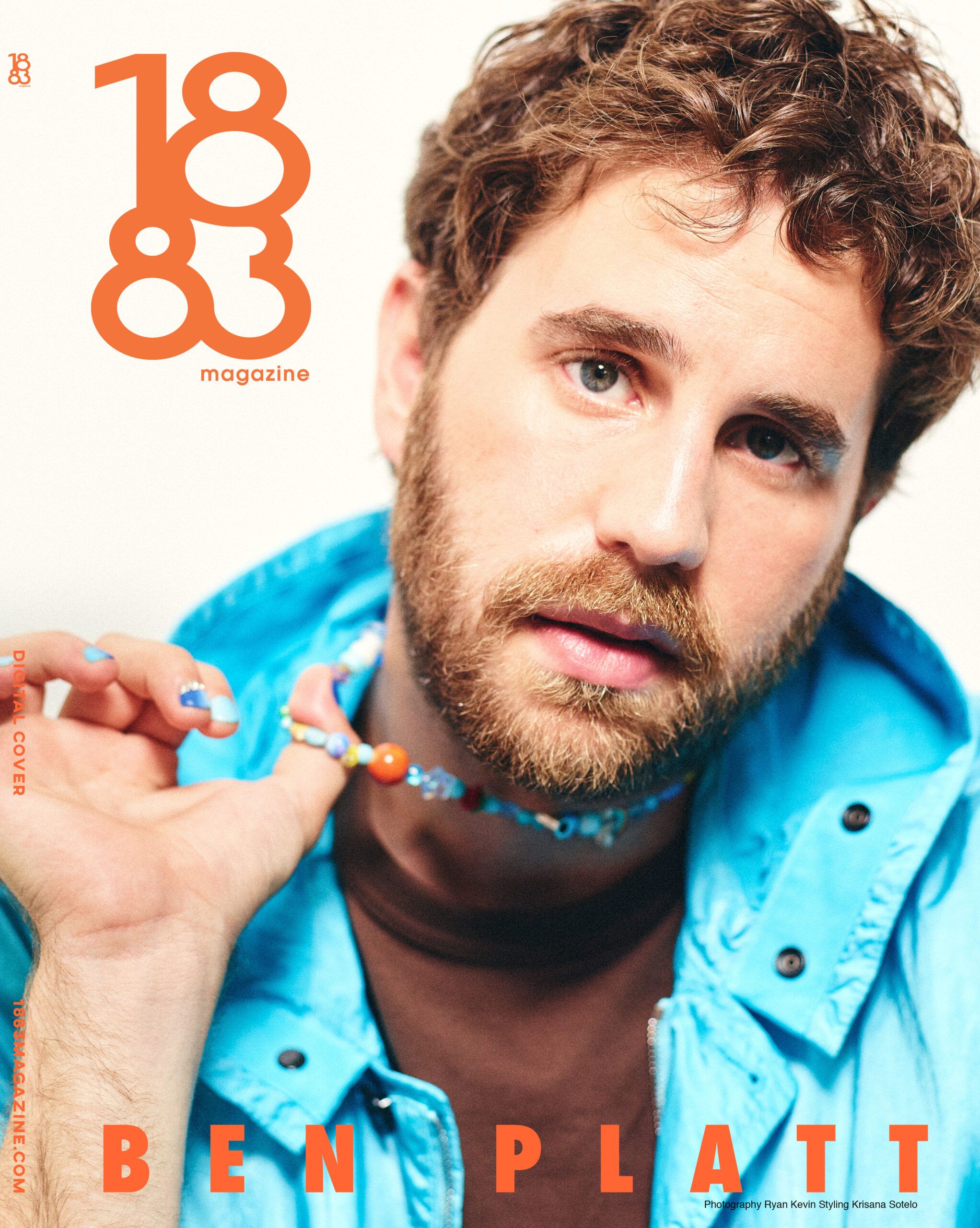 Although Reverie serves as Platt's follow-up to his 2019 debut album Sing To Me Instead, the first introduction to an artist that many only experienced through his portrayals of other characters, his second album exists in an entirely different, yet deeply familiar world. Anchored by new love and finding inspiration & solace in living in the present rather than allowing anxiety to cause him to fret over the past & the future, Reverie is a snapshot of Ben Platt simply just being who he is––a talented & timeless artist that is no longer trying to appease others by leaning into the characters he's portrayed that audiences tend to conflate into one.
In conversation with 1883 Magazine, Ben Platt chats about his sophomore record Reverie, how his relationship with fellow actor Noah Galvin grounded him during tumultuous times, why he feels like he's finally ready to say goodbye to his character in 'Dear Evan Hansen', and more.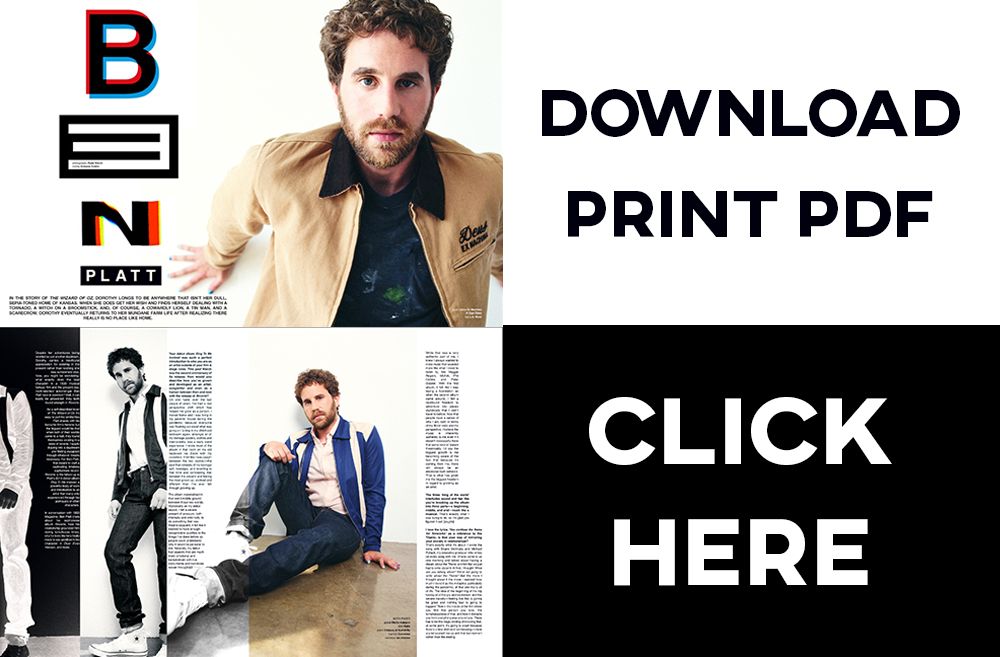 Your debut album Sing To Me Instead was such a perfect introduction to who you are as an artist outside of your film & stage roles. This past March was the second anniversary of its release. How would you describe how you've grown and developed as an artist, songwriter and even as a human between then and now with the release of Reverie?
On one hand, over the last couple of years, I've had a real perspective shift which has helped me grow as a person. I moved home and I was living in my parents' house during the pandemic because everyone was freaking out about what was going on. Living in my childhood bedroom again, amongst all of my teenage posters, clothes and memorabilia, was a really weird experience. I wrote most of the album in that room on my old keyboard via Zoom with my co-writers. It felt like I was caught between the two worlds––the past that consists of my teenage self, nostalgia, and reverting to that time and contrasting that between the present and feeling the most grown-up, evolved and different than I've ever felt through growing up.
The album materialized in that weird middle ground between those two worlds. Stylistically on my debut record, I felt a severe amount of pressure, both internally and externally, to do something that was theatre-adjacent; it felt like it needed to have enough recognizable qualities to the things I've done before so people could understand why it would be personal to me. Naturally, my debut had aspects that are much more emotional and ballad-driven with live instruments and narratives woven throughout. While that was a very authentic part of me, I knew I always wanted to make music that sounded more like what I loved to listen to, like Maggie Rogers, MUNA, Phil Collins, and Peter Gabriel. With the first album, it felt like I was laying a foundation so when the second album came around, I felt a newfound freedom to adventure into places stylistically that I didn't travel to before. Now that people have a sense of who I am, both in terms of my literal voice and my perspective, I believe the music is inherently authentic to me even if it doesn't necessarily have that same kind of blatant theatricality. I'd say the biggest growth is me becoming aware of the fact that because it's coming from me, there will always be an emotional truth behind it. That is what has given me the biggest freedom in regard to growing as an artist.
The three 'king of the world' interludes sound and feel like you're breaking up the album into three parts––a beginning, middle, and end––much like a musical.
That's exactly what I was trying to do, so I'm glad you figured it out! [laughs]
I love the lyrics 'You confuse the flares for fireworks' as a reference to the Titanic; is that your way of mirroring your anxiety in relationships?
That's exactly what it's about. I wrote the song with Shane McAnally and Michael Pollack, my executive producer who writes on every song with me. Shane came to us one morning and talked about having a dream about the Titanic and felt like we just had to write about it. At first, I thought 'What are you talking about? We're not going to write about the Titanic!' But the more I thought about it the more I realized how much I loved it as this metaphor, particularly during the pandemic, of that one trip is all of life. The idea of the beginning of the trip having all of this joy and excitement and this severe naivety––feeling like this is gonna be great and nothing bad is going to happen! Then in the middle of the film where you find that person you love, the tumultuousness of that, and how it distracts you from everything else around you. There has to be this tragic ending of knowing that, at some point, it's going to crash because there's a time limit on it but focusing on how you let yourself live up until that last moment rather than the ending.
It makes the entire album so cohesive, too. Some themes are prevalent throughout the record, like in 'childhood bedroom' where you're dealing with a lot of anxiety and you're returning to your safe space for comfort. At the start of the pandemic, I watched your Netflix special [Ben Platt Live from Radio City Music Hall], and you mentioned how music is the one way to ease your anxiety. How did making Reverie ground you and keep you stable during some pretty tumultuous times?
I would say the number one thing that did that for me was, obviously, my partner Noah [Galvin]. Second to Noah would, of course, be the album, which helped me a lot. It had to be written on Zoom which everyone was dealing with in every industry, but when you think about writing a song over Zoom when you've never done it before… I felt like we were going to miss all of the spontaneity and it would lack the essence of what happens in a writing session when you're together in person. It was really exciting to realize that, even after being so resistant to it, writing over Zoom did exactly what music has always allowed me to do, which is to find escapism. We were all trapped in the mundanity of life in our homes so once I got into the groove [of writing over Zoom], it transported me. Even if I had to spend the whole day in the house, I was still writing for five hours a day and feeling like I went somewhere else or had this unique experience just from writing the song.
I always bring everything back to The Wizard of Oz because it's my favourite movie, but it felt like going on a little journey as a form of escapism and then come back home despite not even leaving my house. I hope it can have that same effect when people listen to it; that they can find somewhere new and process something they didn't expect to think about.
It's lovely you say that because I mentioned to a friend that I was speaking to you and he said ever since 'imagine' was released, whenever he has a rough day his boyfriend sings it to him. Is it comforting to know that songs like that and others on your album will help people during rough times?
That's honestly… the best feeling. In so many ways, I feel so ill-equipped to be of service. I feel there's so much I have to learn––whether it be politically, civically, and in so many other things. I just feel there's a lot of different areas in life where I can't help in all of the ways I want to, physically and emotionally. My anxiety keeps me at bay a lot of the time. But the one thing that has always been a constant is that I feel like if I spend the time making something meaningful, like music, then that can be the thing that makes a difference for people. Anytime there's proof of that––like when you said about your friend and his boyfriend, or people bonding with their families, or people coming to see me perform––means a lot to me. Anything that creates any kind of connection or helps them feel seen reminds me why I spend all of this time making it.
A standout track for me is 'happy to be sad'––I love the lyrics 'I'm happy to be sad/I'm sad that you are gone/If I was feeling nothing/I would feel like something's wrong/I'm grateful to be crying/I'm crying over you/I'm lucky that we love so good/It has to hurt this bad.' I feel like this song contains the overarching theme of the record. What was it like writing it?
'happy to be sad' was one of my favourite songs to write because it came very naturally. My boyfriend Noah was living with me for the first part of the pandemic, which was 3 or 4 months. We were getting to see each other all day, every day, and bond in a way we hadn't before. He's an actor and works in Vancouver and at one point I was about to go to Georgia to shoot the Dear Evan Hansen movie and we were preparing for a 5-month separation. The day he left, I had this weird pit in my stomach. It was this mixture of sadness that comes from saying goodbye and leaving that time where we were together constantly, but also experiencing this sheer joy of realizing that somebody could affect me that much and finding someone who could make me feel so emotionally different was so overwhelming in the best way. That's all anybody looks for in a partner.
I wanted to find a way to appreciate how sad I felt at that moment. Thank God I had a session that day [laughs]! I explained how I was feeling and I said, 'I think it's happy to be sad' and acknowledging the fact that you feel this grief because this person means so much to you. In a way, that message can extend to the entire pandemic experience. Although losing anyone is difficult and there is a reason to feel sadness, grief also helps us see that there was a lot of joy, too. That's why being apart from loved ones is so hard. It's the kind of song that I hope when people listen to it, they can hopefully find some light in the darkness. I think it's a wonderful thing to realize how lucky we are to have these emotions and share something meaningful and beautiful enough to give us these euphoric feelings.
I haven't heard a song touch on that exact feeling before, either. It summarized the album well. It's one of the many songs where you wear your heart on your sleeve; 'carefully', in particular, cut me to the core because the lyrics are so universal yet so specific to what you experienced. 'Reverie' means to be lost in one's thoughts, so I want to know if you were able to get lost and find catharsis when writing these tracks.
Very much so. A lot of songs on my first album were about failed relationships and coping with a broken heart, but my favourite discovery when making it was getting that feeling of release after getting out of a session and letting it all out. It certainly feels like my outlet, in a Taylor Swift state-of-mind type of way. It's how I process things and let them go. What surprised me about Reverie was that there are those moments where I get into that deep emotional well, but overall there's a lot more euphoria, a lot more warmth, and a lot more joy. I wasn't expecting to make an album that embodies those things, especially during the pandemic, but it sounds exactly like what I was feeling whenever I'd go into a session or whenever I'd go in to record. Some days I needed more of a joyful release, other days I needed a sigh of relief, and some I needed a sob session. I needed to shake things off and take some weight off my shoulders and I think the album nicely does just that.
Is there a song right now that you feel best represents the album as a whole?
That's a good question… There's a song called 'leave my mind' which is sticking out to me particularly at this moment because I've been doing a lot of running and it's one of the songs that I love listening to when I do that because it just kind of gets me in that right state of mind. Sonically, that song is me trying to emulate MUNA, who I'm obsessed with. All I can do is talk about them. I'm just waiting for them to be the biggest band in the world. I love the feeling of their music; it's so pop driven and so catchy, but lyrically very deep, honest, and moving.
It would be remiss of me to not ask you about the film adaptation of the much-loved musical 'Dear Evan Hansen'. You grew up with this character; you spent your early 20s as Evan back in 2015 which are pretty formative years and now the film is going to be released on your 28th birthday [September 24th, 2021]. How does it feel to be closing a chapter on that part of your life?
It feels very bizarre because a part of me feels like I already put it away and now it's coming out again in an even bigger way, so there's a weird mix of emotions behind it. I mostly feel grateful when I think about the sheer number of people who are going to see this story that never would have before. It's very humbling to think that in the first weekend of the movie, more people could theoretically see it than those who have seen the musical. It was a really formative experience for me, personally, because obviously it changed my whole life in terms of my career and the doors that have been opened because of it. It's strange because when I think back, personally there was a real struggle in terms of the emotional weight of it and the physical aspect of it in regard to the gruelling schedule but as ready as I felt to leave at that time, I did feel like there was this unfinished thing in the back of my mind. This was a really beautiful experience and opportunity to put each piece of the musical to bed, one at a time, and say goodbye to each song and say goodbye to the character fully and immortalize it for my children to hopefully see it someday.
There's such a difference, both in regard to the emotional delivery and the technicality behind it, when you think about portraying someone in a film compared to playing them on-stage.
Totally. It's just a lot smaller in general and you communicate a lot more by doing a lot less. I wanted to make sure I was communicating Evan's anxiety and his loneliness and how dire his situation is mentally and emotionally without feeling like I needed to be broadcasting to the back of the house because there is no back of the house. Instead, the back of the house is the camera very close to my face [laughs]! It was about trusting if those things are happening internally and if I'm communicating them emotionally; there's not so much physical realization that has to happen like in the theatre production. Learning to juggle trying to maintain the instincts and emotions from the show but keep it a little more close to the ground and making it a little smaller but still as powerful was fun.
The film is directed by Stephen Chbosky, who I'm such a fan of from his work on The Perks of Being a Wallflower. What was it like working with him?
He's great, I loved working with him. He was coming into something that was very much already conceived. There was a faction of us––from Steven Levenson, who wrote both the musical and the screenplay, to Benj Pasek and Justin Paul––who knew it back to front because we were involved in it for so long.
I think a lesser director, and even a lesser man, would've tried to come in and force their own vision for the sake of feeling like it was their own, but Stephen did a really beautiful job of only uplifting and shaping what was already there to make the film and bring it to another level. On a personal level, he was very sensitive to my needs as an actor. If there was a particularly emotional scene or difficult song that I was doing that day, he always checked in and asked me how I would like the day to be structured––like if I wanted to go first, last, be with everyone, and other suggestions. He allowed me to have everything I needed as an actor to get the performance that I wanted, and that's all an actor can really dream of.
I think it's quite poetic that you have this record coming out that's about growth and love and hope as you finally say goodbye to 'Dear Evan Hansen', a project that was quite heavy that you played for several years. What do you hope people take away from both projects after they are done listening to and watching them?
On a grander scale, I hope they both have that dual effect of acting as an escape and help people leave their circumstances and experience something different and learn to process things in a way you weren't really expecting. Obviously with Dear Evan Hansen, that's involving mental health, isolation, anxiety and loneliness. For Reverie, it's about examining your relationships, your loves and your own self. On a personal note, I hope in these two projects people take away that I am very much my own person and I have my feelings, thoughts and ways of communicating, and Evan has his own feelings, thoughts and ways of communicating. I am excited that people will get to experience those both in conjunction and see how differently textured those two projects are.
To prep for this interview, I read a lot of profiles on you and so many were discussing you getting an EGOT [Emmy, Grammy, Oscar, Tony], but it was refreshing for you to always reply with 'It'll happen when it happens.' In your Netflix special, you mentioned always feeling like you're thinking about the future constantly but also looking to the past and not thinking you enjoyed yourself enough. Have you been able to work on being more present, especially after the pandemic?
Yes, definitely. My boyfriend Noah has really helped me to do that. He has this special ability to be present and be where he is, whereas I live very much in my mind. As I said in the Netflix special, I'm always looking forward or looking back and cringing at things that have happened or stressing about the things that haven't happened yet. He has been such a force of calm for me; he's grounded me and allowed me to just enjoy where I am. It's been a combination of his presence and all that he gives to me along with the pandemic forcing me to be more present and at ease with where I am. All of this could literally blow up tomorrow, so it's a waste of time to not just be where I am. I've made a great leap in the right direction, I would say. It's in my nature to go home and think about all of the things that went wrong or all of the things that might go wrong, but I have much bigger pockets than I used to and I'm in a good place which is really encouraging.
Lastly, because you mentioned it at the start of quarantine: did you ever figure out your definitive drag name?
[Laughs] We did! Thanks to Noah. It's kind of an obscure reference from The Sound of Music and it's 'Re-FaFa-La-TiTi'. I think it works.
Featured Image Credits
jacket Deus Ex Machina @ East Dane top L.A. Roxx
Team Credits
interview by Kelsey Barnes
photography Ryan Kevin
styling Krisana Sotelo @ No-Name Management
grooming Gabriella Mancha using evo hair
production Angeliki Sofronas
location Pepper Studio, Los Angeles

New album Reverie is out now! Visit www.benplattlive.com to get tickets for The Reverie Tour in 2022.

Dear Evan Hansen in theatres from 24th September.