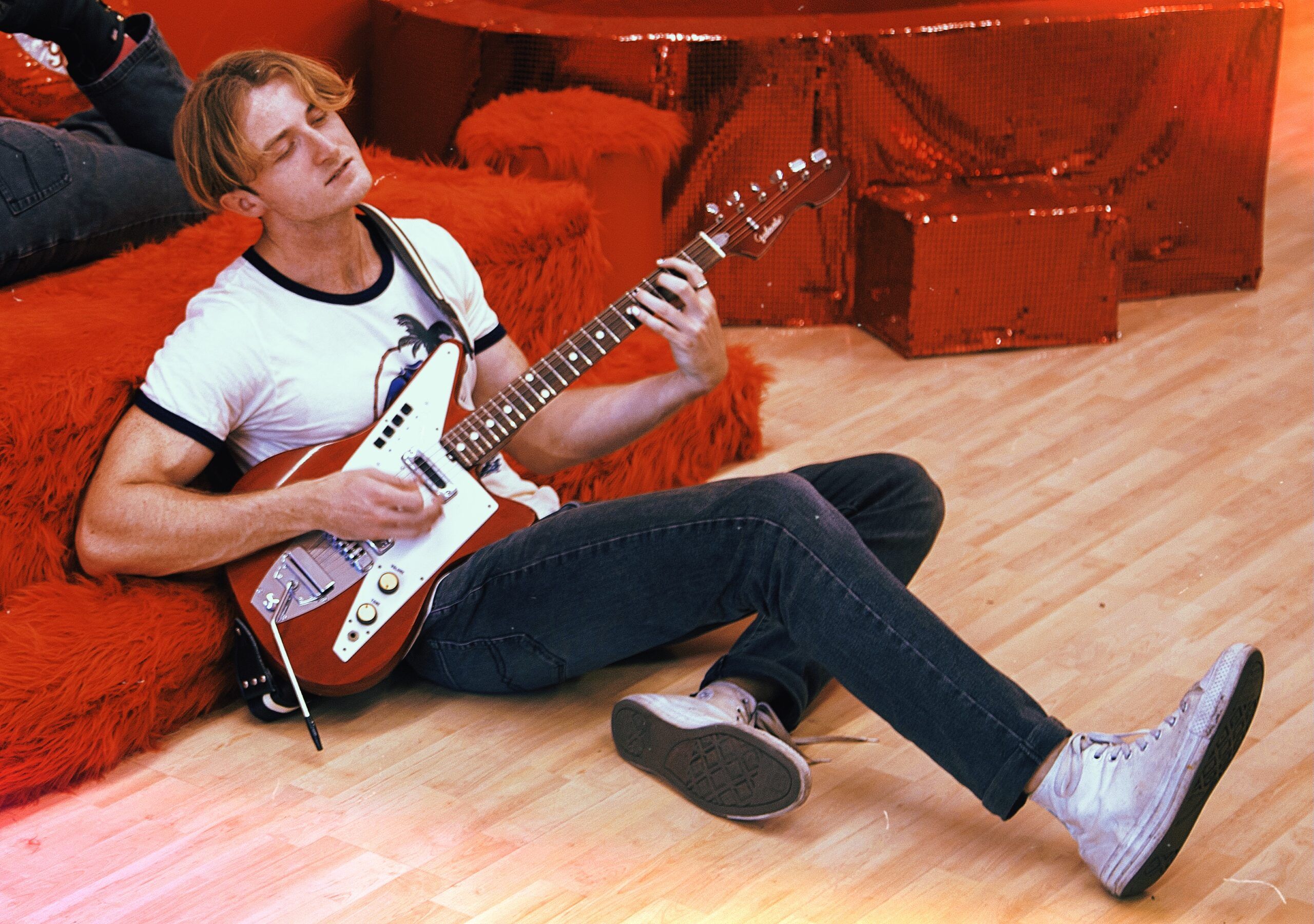 Blonds
Sun-soaked painter & musician Blonds finds beauty in nostalgia in his latest single Yesterday.
It's a trendy thing to say an artist is "genreless" in music, but how many artists can you say are not even defined by their artistic medium? Singer, songwriter, and professionally-trained painter Blonds, he can claim that. Blonds (aka Luciano Thomas) blends the sounds of sunny California and timeless pop with gritty, punk infused vocals — all against a juxtaposition of colours, sonics, and feelings. His new single Yesterday is the latest in a series of releases that demonstrate his ability to craft not just a narrative through his songwriting and narrative building, but through his music's visuals as well. The nostalgia-induced track is a touching point on society's current obsession with nostalgia and will be featured on his upcoming EP, Retrospective. 1883 chats with Blonds about the song, his EP, his creative process, and more.
How would you describe the way Southern California has influenced your music?
As someone who was born, raised, and continues to live in Southern California I'm not sure I could fully encapsulate the influence it has had over me. However, I will say that growing up specifically in Long Beach meant that I was constantly hearing bands like Sublime and No Doubt, and while I don't make ska music, I feel their influence in my melody writing and song structuring.
Your new single Yesterday is a great analysis of society's current obsession with nostalgia. What did you learn about yourself while writing and recording it?
That is such a good question, and thank you for the kind words. As I made the song I obviously became very aware of my own nostalgic preferences, and learned that despite being self-aware about them I am powerless to fight them. For example, I know logically that the late 90s hits of Sugar Ray are pretty corny, but their influence in Yesterday is undeniable, and as someone who grew up in Southern California in the early 2000s, songs like "When It's Over" will always have a soft spot in my heart.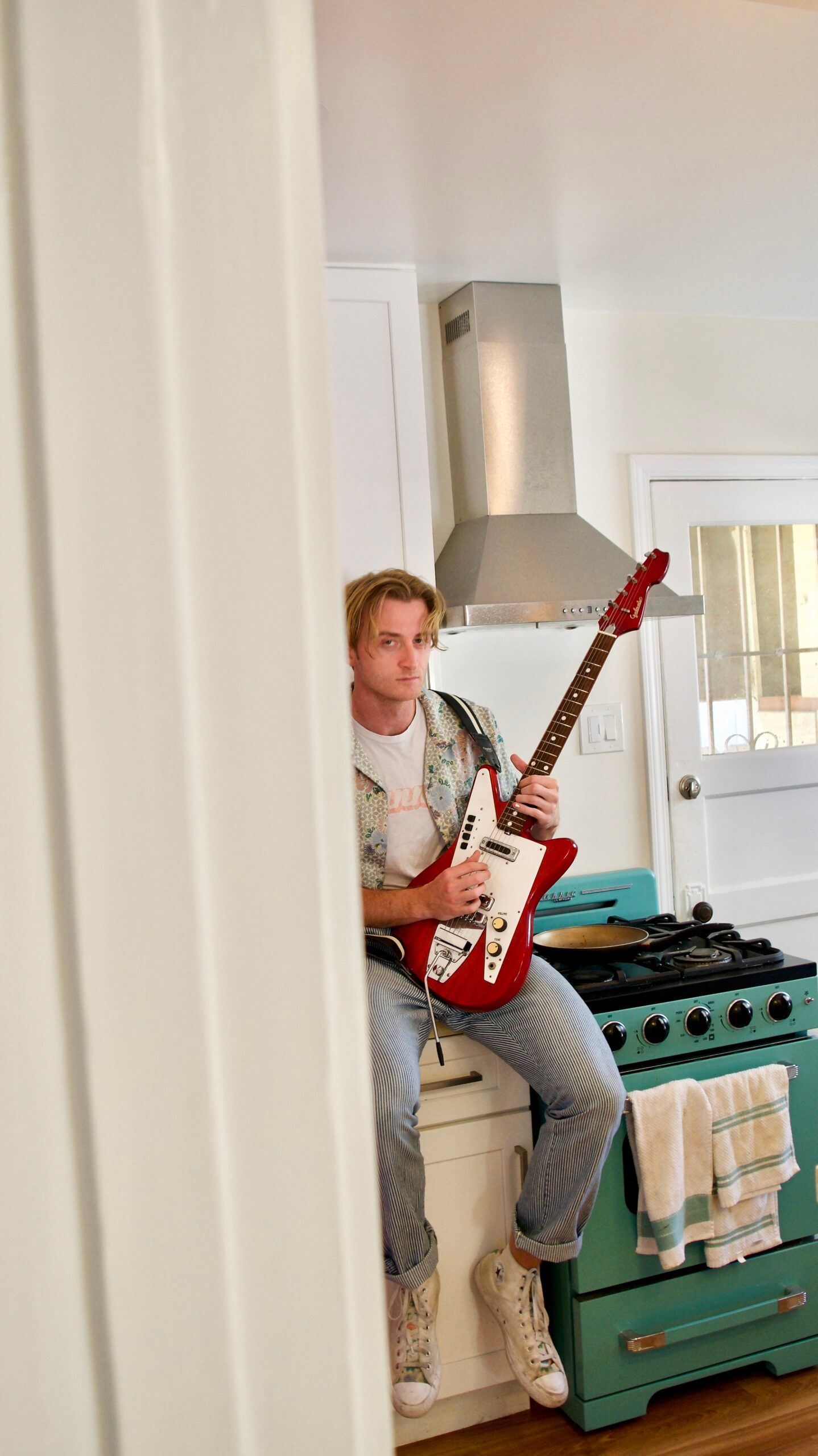 As a painter, do you typically write with accompanying visuals for your music in mind already or is it something that you figure out later?
Once again, excellent question. Yes, I do have visuals in my head as I'm making music, but it's more of abstract colours and feelings that I remind myself of during the song making process to keep myself on track. For example, with my most popular song Crybaby I was imagining the colours red and black, as well as the image of fists and dirty concrete floors, which then later influenced the accompanying visuals.
Your new single is from Retrospective, is there any info you can share with us regarding the new body of work? 
Retrospective is going to include two other tracks along with Yesterday, and all three songs touch on the past. There are retro music genre tropes employed in each song, hence the "retro" in the name. Also, the term retrospective usually refers to a look back on a painter's body of work, so the cover art for the EP will include several of my paintings.
Can you describe your growth as an artist between now with Yesterday and your first song, Trust Nobody?
There has been, at least I hope, a lot of growth since then. Mostly, I've gained a lot more confidence in my abilities as a musician. Back when I made Trust Nobody I was obsessed with Shiloh Dynasty, the elusive internet artist who created the sample that opens the song, and felt at the time that I would need someone else's talents directly involved to really make a great song. Now, I feel fully confident in my own abilities to do so.
Was there anything that surprised you while creating Retrospective?
The song that will be the first track on the Retrospective, titled Kate's Moving To Philadelphia, was a total surprise as it came to me last minute after I had already completed a different version of the EP. Originally there was a different song in its place on the tracklist, but it had to be removed to make room for the new song, which I feel is the best one. Hypothetically, I could still include the removed song on the EP, but the new song has totally shifted the tone of the whole project so I've decided to save the other song for something in the future.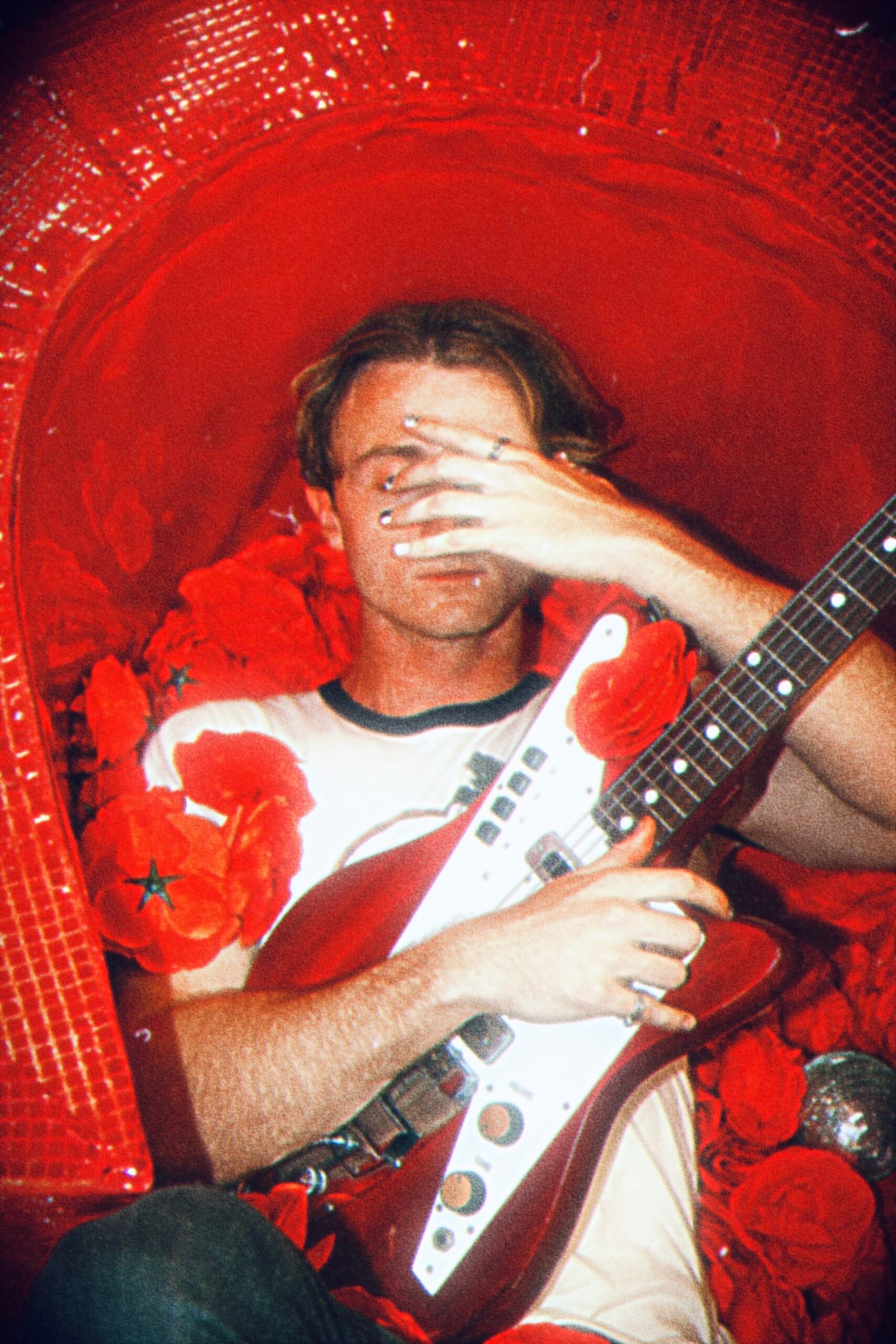 You're heavily involved in the creation process — writing, recording, and engineering the majority of what you create, in addition to the visuals. Was that a choice that was natural to you or was it quite daunting at first?
I just prefer to do everything myself because it keeps the vision focused and singular. There are benefits to working with others, and I still work with other people when it comes to making a music video or getting feedback on a mix of a song, but ultimately it's paramount to me that I see my ideas through to fruition as they were intended to be.
Talking of songwriting, I was wondering as a songwriter how has your relationship with self-doubt changed throughout your musical journey so far?
As I mentioned earlier, I've gained a lot of confidence in my abilities as a musician over the past few years, but I still have plenty of doubts, as all artists do. These days, most of those doubts take the shape of "is this the absolute best and truest version of this song?" I want to make sure that what I'm making is enjoyable, as I want people to engage with what I'm making, but I also don't want to lose sight of the original idea that drove me to make the song in the first place.
What do you hope people take away after listening to Retrospective?
I hope that they take away at least one song that they connect with and want to continue to listen to.
Lastly, if you could manifest something for yourself this year what would it be?
Honestly, more interviews that are as good as this one. But also, great ideas, whether they be songs, paintings, or something else entirely.
Yesterday is out now.