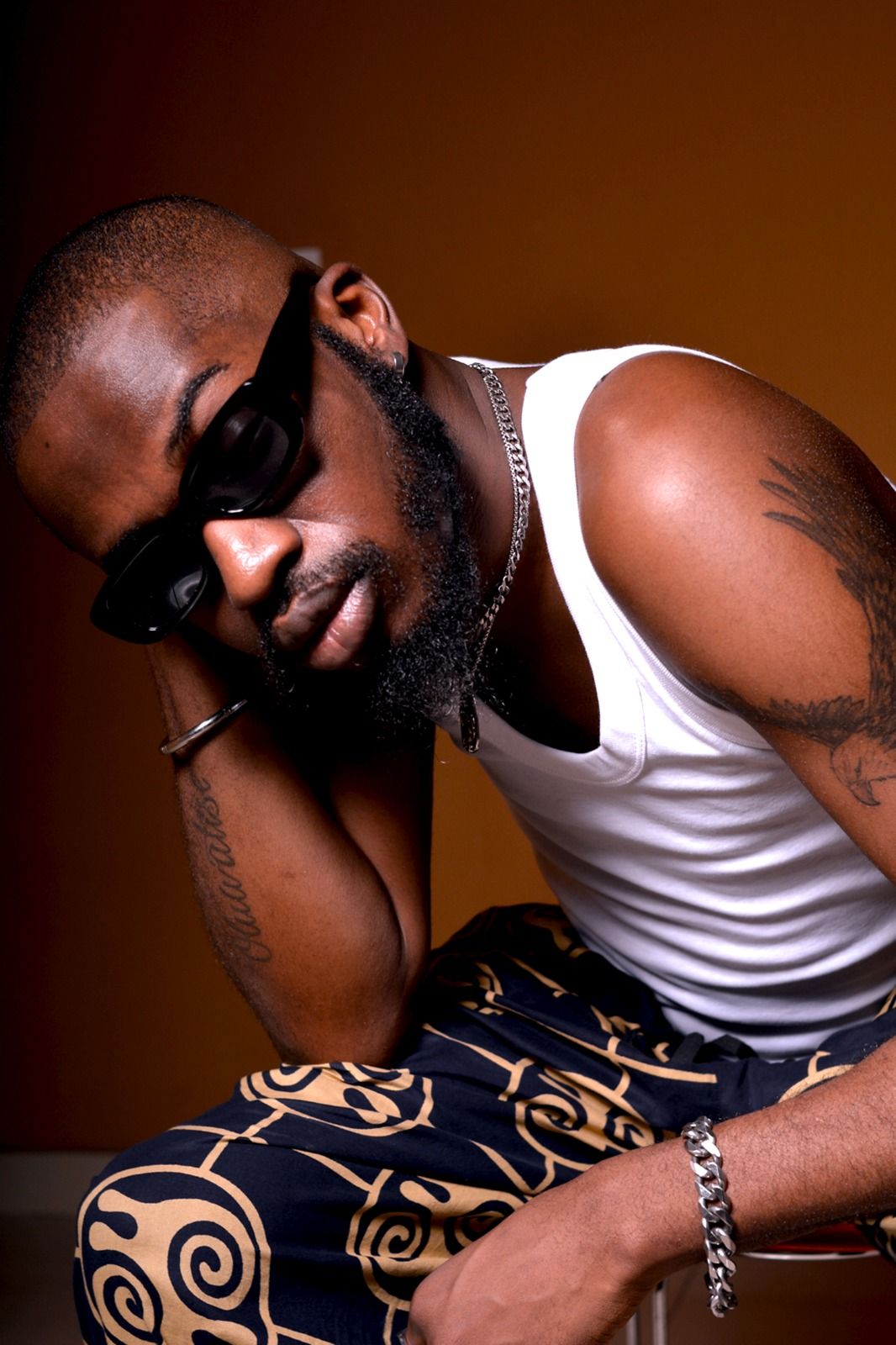 BOJ
When you hear about the Alte music scene in Nigeria, one name that cannot be missed in the conversation is BOJ.
Representing alternative, genre-bending and creative afro-fusion music, BOJ has been leading the way in the alte music scene for a number of years, ever since he started making music on his own accord back in 2014. As the genre has been evolving BOJ has been one of the artists that have always taken a different path compared to his counterparts. Having worked across the genre of Afrobeat and worked with the likes of Wizkid, Dave, Tiwa Savage, Mr Eazi, Davido to name a few. BOJ has always been able to bridge the gap between a number of genres and bring it into his music.
Having established himself as an artist to watch over the past several years, more people have taken note of his work. BOJ has been featured on Dave's 2019 We're All Alone in This Together stand out track Lazurus. BOJ's latest album offering. Gbagada Express, brings his much love Alte sound together with a number of different vibes across the album. Before the release of his latest album, we spoke with BOJ  about everything from making the album in Gbagada, embracing his culture, collaborating with other artists, establishing the Alte scene, and more.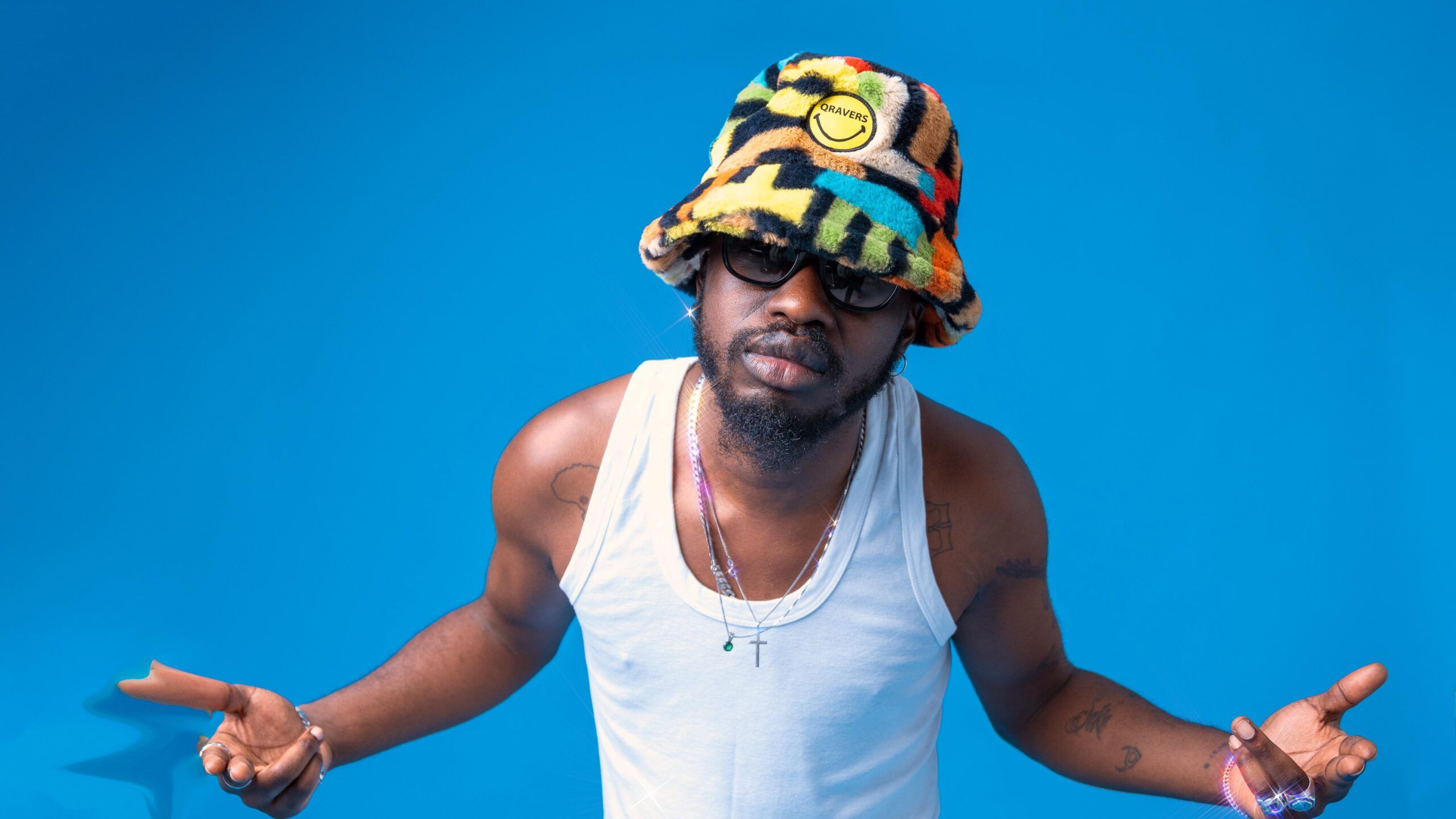 In terms of the album and the process of making it, where did it all begin for you? 
I decided in 2019 that I was going to drop an album in 2020, and then lockdown happened. I was locked in, and I felt as if I needed to take that time to make the album. I was locked in my studio in Gbagada and that's when the whole process started properly.
How did that process begin for you and did you have any particular idea of what the album was going to be?
I am not one of those full-on artists that has a full-on direction, I didn't know where I was going with the creative process. I find that I just like to be led by the spirit and led by the energies around me in the studio. So I went to the same producers that I wanted to work with, I hit them up, and we were able to get in a room together. It's the same with the artist features as well. I already had an idea in my head about the certain people I wanted to work with on it.
So, in terms of working with your collaborators how were you able to get together with them and make those happen?
As we were in lockdown some of them sent their verses across online and some of them came through. As I said, I was by myself during the lockdown so when they started letting us go out, I would rent out hotel rooms and have sessions with some of the people I wanted to collaborate with. I had a camp as well where a whole bunch of producers and music execs came through to just listen and see where the music was going.
How did the process of making this album differ from your previous ones?
During the lockdown, I had a lot of time to tap into myself. It was very much a time of reflection and almost like meditation as well. So that just expanded my horizon. I also paid more attention to what I'm saying with my music and got really involved in the experience of making it. I felt more vulnerable with the music, I let out my feelings and how I am feeling. I wouldn't say that it was the first time but I feel like I was more intentional with this album.
Money & Laughter with Zamir and Amaarae was the first single off the album. The track established the vibe of the album why did you feel that it was the perfect first track to put out from the album?
It was just the one that I connected to the most. When Amaarae sent back her verse, I was just really excited. I just really wanted to shoot the video and get it out and just wanted people to hear it. I felt like at the time there was a gap in the music industry for it, sound-wise there was nothing like it at the time. So I was like "let us go with this track first".
In terms of bringing the different sounds on the album together, did you have a particular idea that you were going for with the music or did it just happen organically by bringing different sounds together? 
I would say it was more about bringing the different sounds together because that is typically how I am. I'm more alternative, spontaneous and experimental. There was no 'okay, I want this particular kind of sound'; it was more 'let's just get in with producers and let's see what we come up.' When we finished recording a bunch of songs, we would listen to them together and see how sonically everything came together.
You have several collaborations on the album with the artists you worked with, as well as different producers. What was that collaboration process like for you and choosing the people you worked with? 
Most of the songs I recorded before sending out the features, so after I recorded the songs I was like 'okay I feel like I've got a list of people that I am a fan of' and I felt like certain people would work well on certain songs. So I reached out to them based on that. It was only Fireboy DML and Obongjayer that I made the songs together with from scratch. The rest I sent out to the artists after. The one featuring Buju, he was trying to feature me on the song, and when I heard the song, I was just like 'yo, I want this song'. So that was the only one that happened like that.
What did you want people to get out of Gbagada Express and how does it represent where you are in your career now?
I feel like for me it's just about growth. I wanted to reflect growth, individuality, and freedom of expression. On the album, I'm talking about various things you know, being able to express yourself freely, love, and making decisions for yourself. Staying true to yourself is important, so I think that was something I wanted to put in there and for people to relate to. I also wanted people to embrace themselves, their culture and just be true to who they are.
A big part of your artistry is the visuals. How have the visuals represented the album and how did they come together?
For my videos, I like to work with directors that I know are very creative, and I let them do their thing. It's another collaboration. How I see it is, you've got this music and you feel like there's somebody who can interpret it in a different way. A different way that you would have never thought about. So I always let them do their thing and come up with ideas that match the music and that is what I think about my visuals, t's usually the directors in the driver's seat and I trust them to translate the music visually.
From the title of the album, the visuals and everything, it is very much true to your culture and your heritage, why was it important to bring that through with this particular project? 
I think that it is very important because as Africans, a lot of our history has been robbed from us, so we have to represent in ways that will last longer than we are here on this earth. All these videos, all these songs, all these words, they are going to be there for life. So, I feel like, for me, you must include your culture in the music so that your history isn't erased, that's how you live forever and make an impact as an artist.
Why did you name the album Gbagada Express, what does the title represent about the project? 
Gbagada is where I live, it's in Lagos and where I grew up as well. So when I lived with my family, my family lived in Gbagada and I went to school there. There is an express route like a highway that's called the Gbagada express, and I've been around it my whole life. So for me I feel like I want to see the alternative route to everywhere else and to branch out. Then on the other side of that, it feels like in this album I'm expressing myself in Gbagada. It's just like everything just ties in like that.
In terms of where you are in your career so far, why at this moment did you feel like you wanted to put out the album? 
I just felt like it was the right time. I hadn't put out an album in a minute. I decided to work on the album, and I was meant to put it out last year, but you know things happened. I had the collaboration with Dave which put me in a different space, we had to get more placements, do more stuff, do some groundwork and then I felt like this year was going to be the best time to put it out.
So finally the album is out now, what can we expect from you next? 
What's next? I'm already working on my next album. I'm going to do a couple of festivals, play a couple of live shows at some point. I've got some merch ideas that I am working on and just different things I have in my mind that I want to do. Let's see what happens.
Follow BOJ @bojonthemicrophone
Interview by Seneo Mwamba