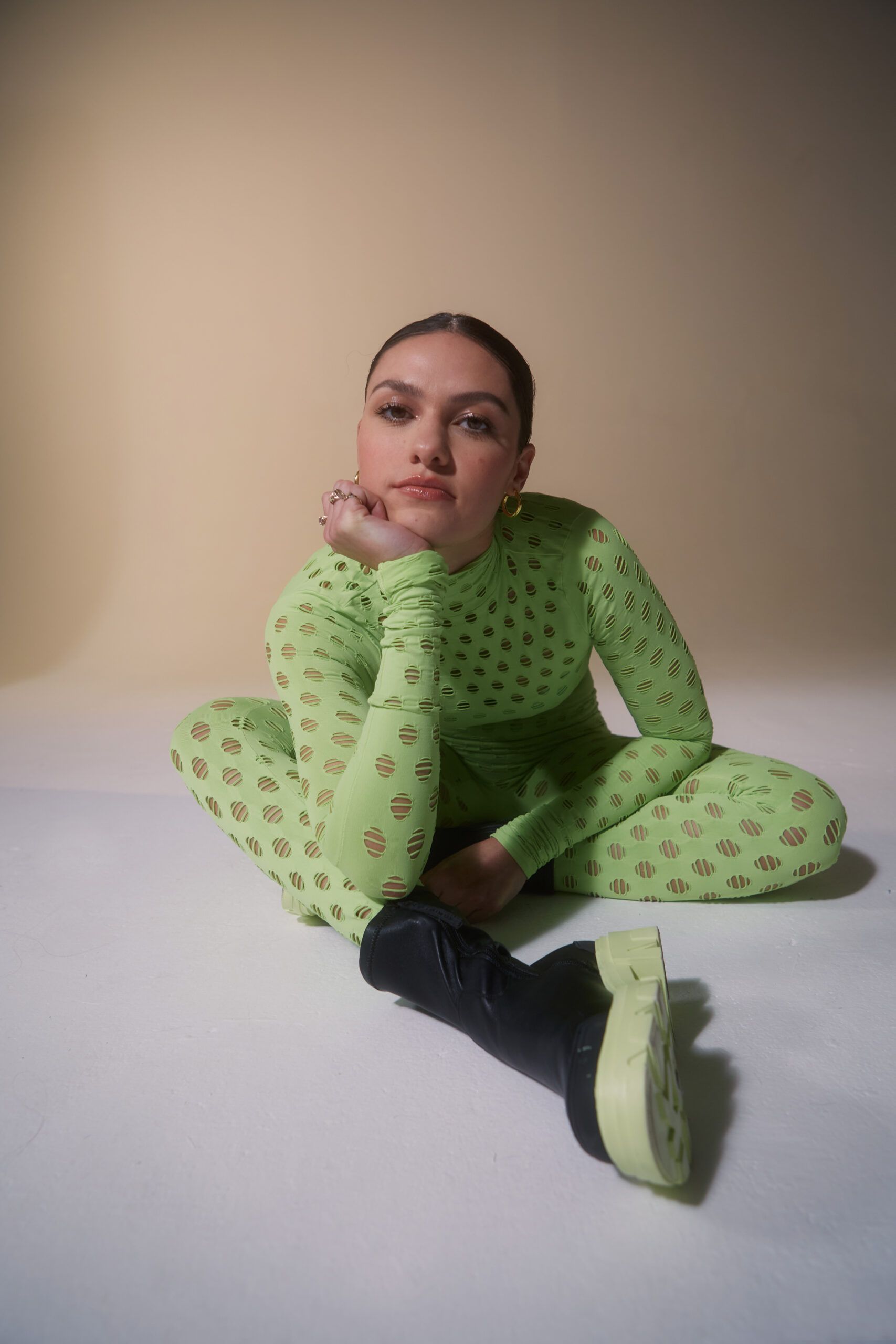 Bow Anderson
Fast-rising artist Bow Anderson is making an impact.
The Scottish singer-songwriter is undoubtedly making a name for herself thanks to her repertoire of honest and relatable tunes. Inspired by the likes of pop, R&B and soul, the Edinburgh-born musician has already gained fans in Elton John and Cyndi Lauper, won 'Best Pop Act' at the Scottish Music Awards, and gone viral on TikTok. So, we really meant it when we say that Bow Anderson is making an impact. The songstress's latest slice of pop goodness is offered up in the form of the vibrant and fun single, 20s, a track all about the pressures one can face throughout their early adult years.
In discussion with 1883 Magazine, Bow Anderson discusses the viral track, 20s, her biggest 'I can't believe this is happening' moment so far, and the albums that have inspired her artistry.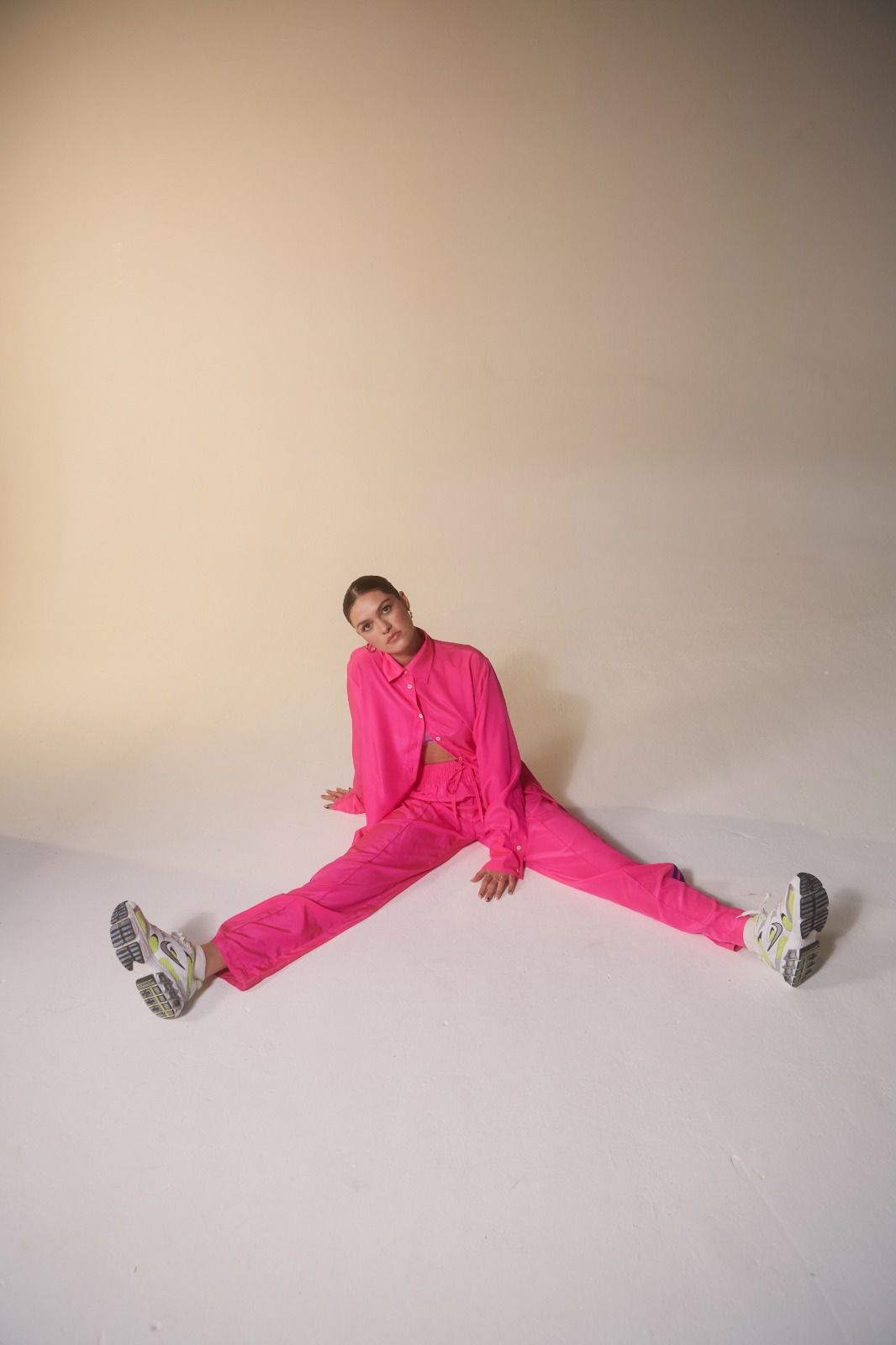 Hi Bow, thanks for chatting with 1883 Magazine. Let's talk about your latest single 20s. You mentioned on social media that you never actually intended to put the track out as your next single. Why was this and what inspired your change of heart?
I wrote 20s more as a way of venting my own feelings of the stresses and pressure in my own personal life. I put a lot of demos on TikTok to see what people think and 20s seemed to really resonate with people! So I felt it was only right to release it.
For anyone who doesn't know, in your early teen years you were originally on track to represent GB for trampolining in the olympics but had an accident. Can you tell us how this led you to getting into music instead?
When I was injured I couldn't train. I went to a performance school for dancing, acting and singing (I went mainly for the dancing as that was my passion growing up) but because I couldn't dance they encouraged me to sing. That was my healing and my therapy. I fell in love with music and writing songs and it ended up being my main focus.
There has been a lot of great milestones in your music career so far, you've found fans in Elton John and Cyndi Lauper, played a run of sold-out headline shows, picked up a 'new artist' award at the Scottish Music Awards, and the demo for '20s' went viral on TikTok.  What would you say has been the biggest 'I can't believe this is happening' moment for yourself so far?
Probably recognition from Sir Elton John. He's someone I really look up to. He's an incredible songwriter and all round legend. This industry isn't all plain sailing and can be really challenging at times but when you over come these hurdles it really does make it worth while. I'm so grateful for the opportunities I have had!
Touring with both Mimi Webb and Ella Eyre last year must have been such an interesting experience…
It was incredible! I had soo much fun! Both Ella and Mimi are so so lovely and supportive. And masters at what they do! Their energy on stage is just amazing and really inspiring. Doing these shows made me excited for when I do my own tours!
When people think of big contemporary artists from Scotland, a lot of people may think of Lewis Capaldi, Nina Nesbitt or a band like Biffy Clyro. Are there any smaller Scottish acts that you are really into that you would like to recommend to our readers?
There's an artist who supported me on my shows called Tamzene. Her voice is stunning and so pure. You should definitely check her out!
Soul, Motown, and pop are three genres that have really influenced your sound since the start. Are there any particular records that have had a major influence on your artistry/life in general? If so, which albums and why have they had such an impact?
I'd say the main artists and albums that have influenced me are Lauryn Hill, Bruno Mars 24k magic, Beyoncé lemonade, Aretha Franklin, Kanye, Kendrick Lamar, Chance the Rapper, Jackson 5, Amy Winehouse. These artists are a mix of bold emotional honest lyrics, with fresh production. They inspire me because they aren't afraid to do what they want and love. And make it their own.
What would you say is the main message you hope to convey with your music?
I hope my music brings people comfort. When I'm sad I listen to my favourite artists and their stories, it makes me feel less alone. I want people to know that we all go through struggles and that it's okay to not be okay. With time everything gets better and I want people to know that they are amazing as they are. And their unique qualities are what make them special.
Finally what's next for Bow Anderson, any exciting plans this year?
I'm so exited to be releasing lot of music that I've been working on this last year. It's a new chapter with new stories to share with everyone! There's gonna be lots more shows and festivals too! I can't wait!
20s by Bow Anderson is out now. Follow Bow @BowAnderson
Photography by Annie Reid