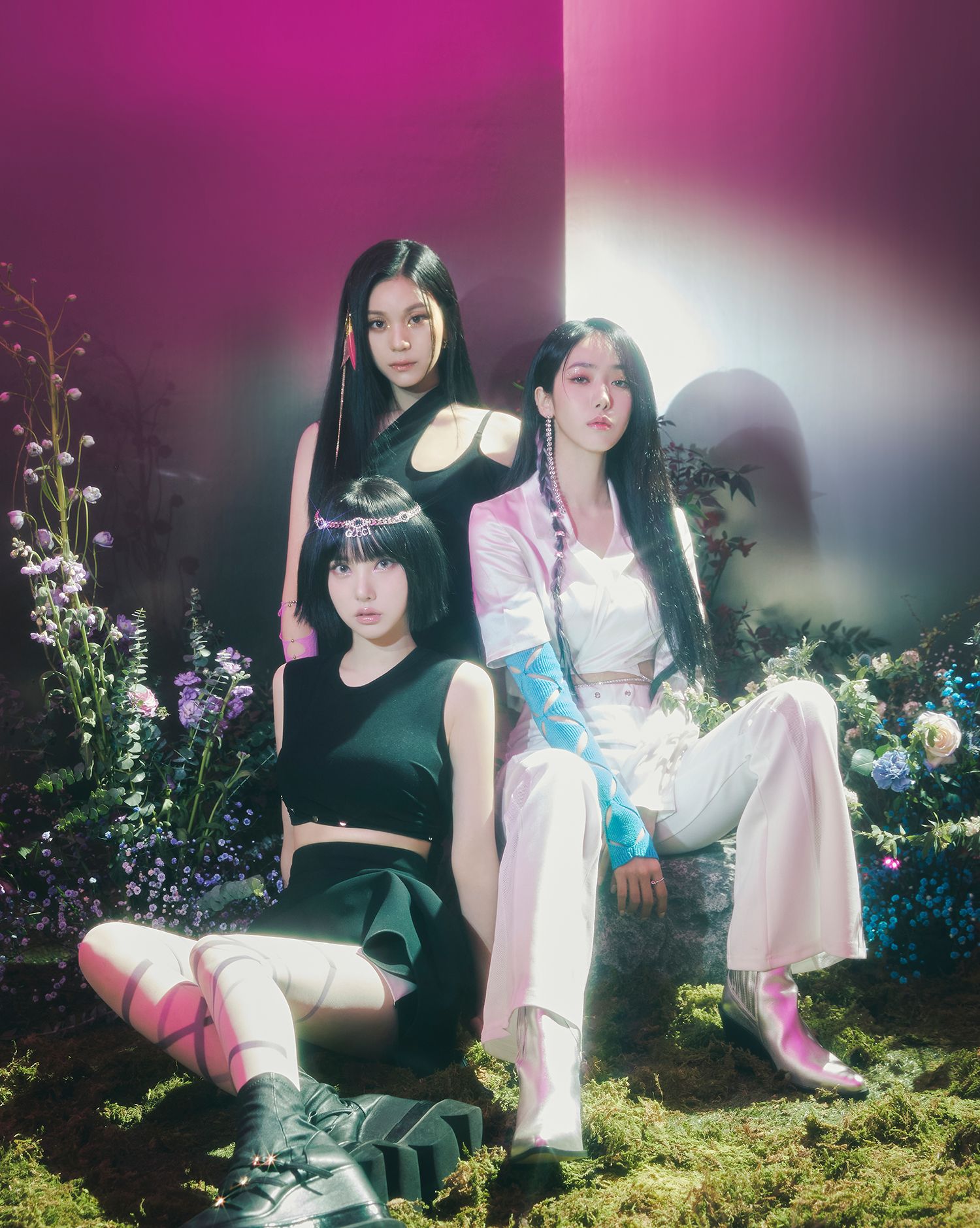 VIVIZ
A little over half a year following GFRIEND's untimely disbandment, SinB, Eunha and Umji have since dispelled any and all remaining specks of uncertainty surrounding their futures as musicians.
As a single, fluorescent ray of white light hits the veneer of a glass prism, the sight that follows will always be one to behold. A spectrum of coloured light is subsequently projected from it, blending and twisting into each other. The luminous splendour of the prism has, no doubt, been used as a metaphor for the multitudes that lie beneath the surface; it's no wonder why K-pop girl group VIVIZ decided to title their re-debut project after it: Beam Of Prism. Like its name suggests: instead of letting their music shine on just the surface alone, VIVIZ leave hints of unsuspecting layers to peel back as you embark on a journey to uncover the trio's intricacies.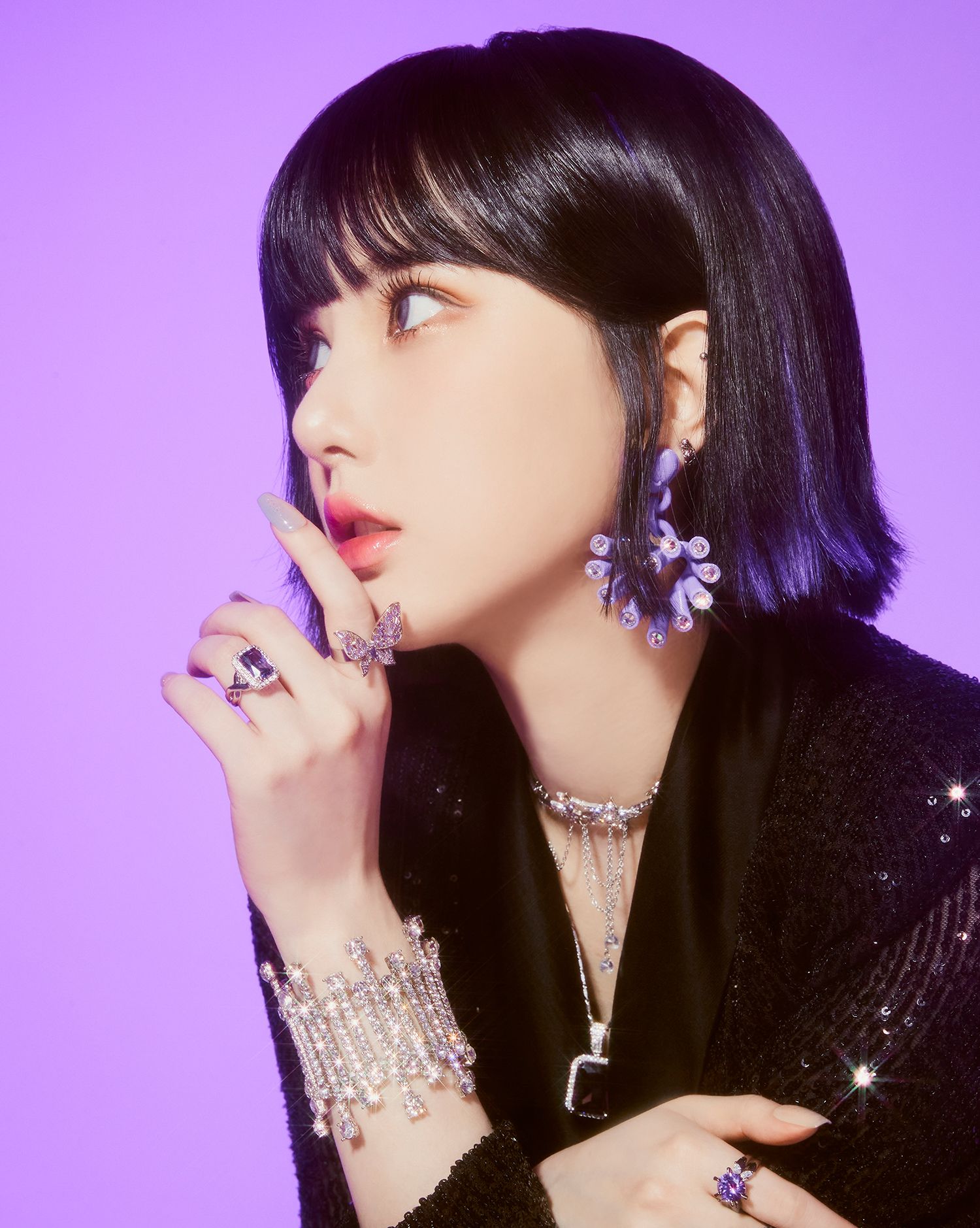 Completed by SinB, Eunha and Umji, VIVIZ are far from being fresh-faced, wide-eyed rookies, despite having just made their debut together earlier this month on February 9. They've clocked over seven years and counting of experience in the South Korean music scene—they were all previously part of girl group GFRIEND, which disbanded just last year. Having grown to become an astronomical force to be reckoned with since their debut in 2015, the six-piece had been hailed for their polished, feel-good anthems picking apart the many forms of love, its detriments and celebrations, from their breakout track Me Gustas Tu to the more recent MAGO. While their former bandmates opted to set off on their own paths with more focus on solo endeavours following their disbandment, VIVIZ believed that there was strength to be found in numbers, subsequently making an unprecedented yet wholly welcome move last October when they signed to BPM Entertainment as a group of three. 
The opportunity to begin again with a clean slate is a dime in a dozen; the array of possibilities presented to the group on where to head next are nearly unfathomable. Despite the risk of getting carried away by the sheer number of paths to trek in pursuit of a defining sound for their first-ever record, no longer tethered to any particular history, VIVIZ found their stroke of genius in just that—the exploration of the unknown. Just like its namesake, the hallmark of their re-emergence isn't meant to be clear-cut by any means, but rather, its beams are split beautifully into a myriad of offerings, faintly capricious in ways that spark just the right amount of curiosity to leave you wanting more.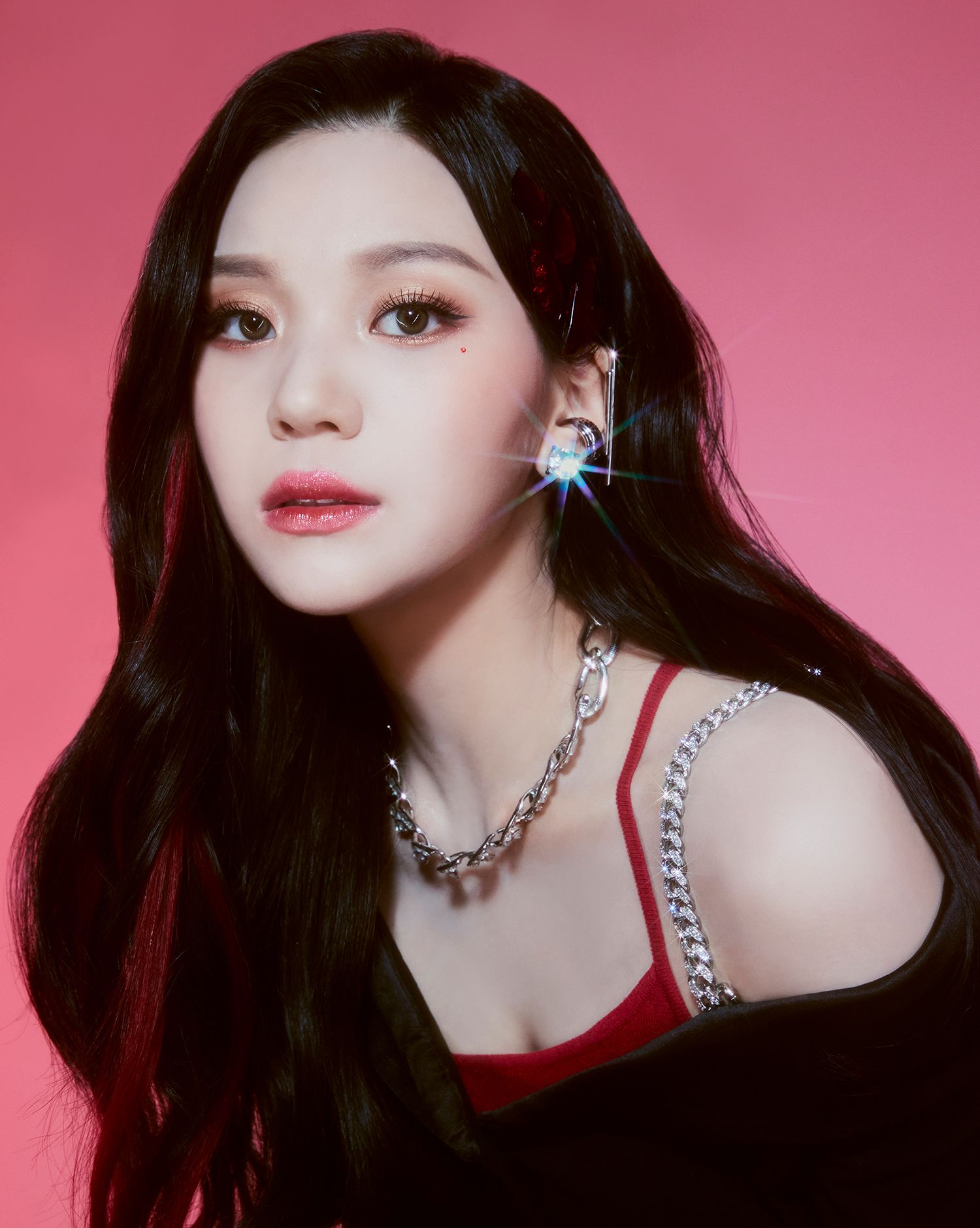 "We chose the songs based on each members' personal styles, [artistic] colours, and so on," they tell 1883 of their process that led to the arrival of the six vibrant tracks on "Beam Of Prism". Musical inclinations they've picked up from their days as GFRIEND may still be bone-deep in certain aspects, but VIVIZ are striving to make a name for themselves as three. "Some songs [on "Beam Of Prism"] may seem like an extension of the songs you've heard before [from GFRIEND], but you'll also be able to find tracks that are completely different from what we've done before." Their words ring true: be it the cool, future bass of Tweet Tweet, the synth-pop flourishes of Lemonade that feels like a refreshing first sip of its titular drink on a hot summer's day, or even the album's lead single BOP BOP!, where creative production choices meet past reflections of the GFRIEND sound. It's clearly not a record with just one or two definitive sounds—each track is something new and serendipitously so.
Even as we, the listeners, make our way through its six tracks, the authenticity of Beam Of Prism is what shines through the most. "We participated in the production process from the very beginning, and we worked really hard to show new sides of ourselves through that," they explain, priding themselves in a genuine affinity with their latest creation. "We were involved in hair, make-up and even wardrobe in an effort to show who we are as artists more clearly." Not only do their individual talents in different facets of the album-making process get the chance to stand out, so do their personalities at the crux of its conception—this rings true in terms of the actual music found on Beam Of Prism, especially with youngest member Umji having co-penned the B-side track Love Me Like.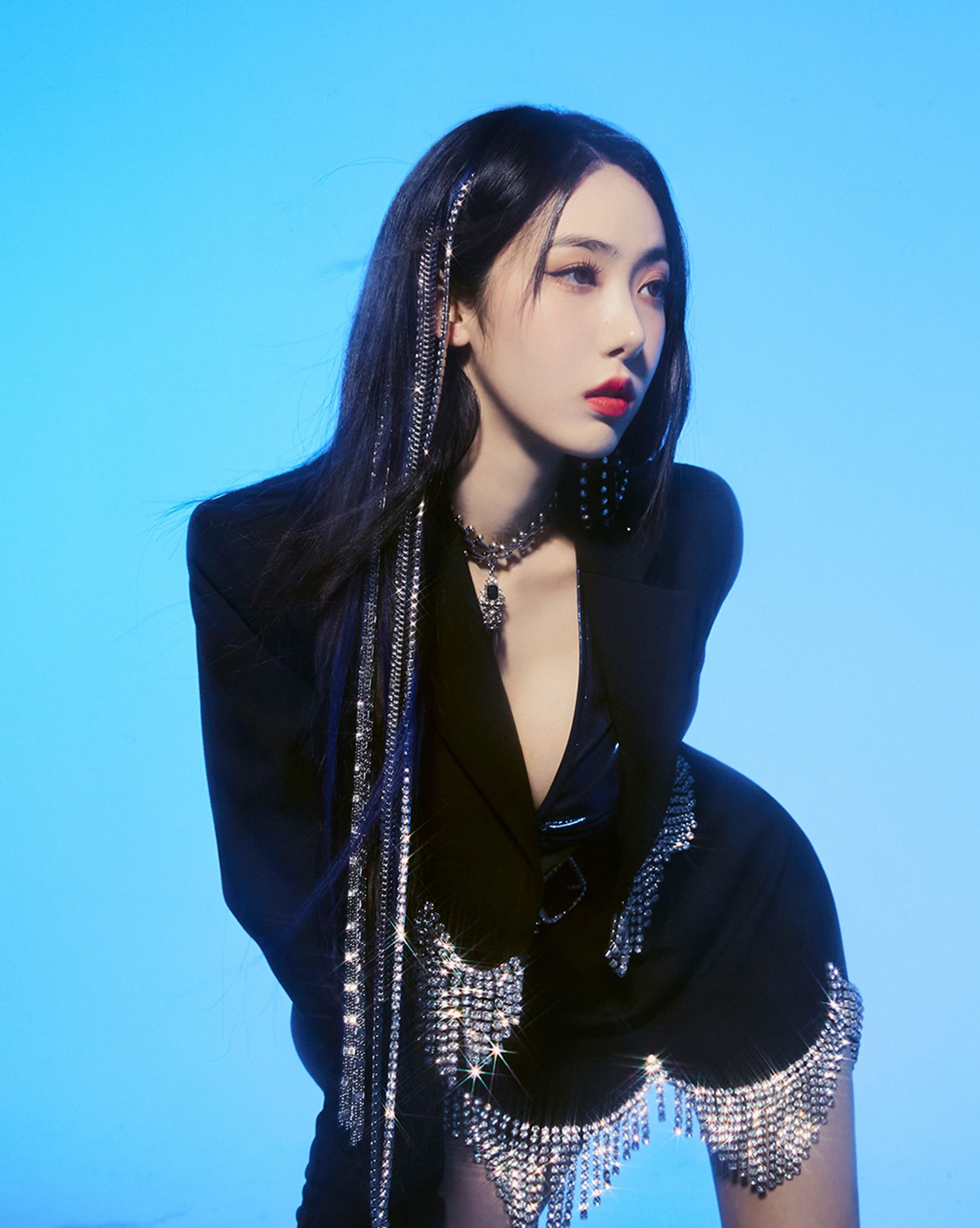 Yet, underneath all the exhilaration from the onset of a new beginning lies a palpable sense of uncertainty that follows like a merciless spectre, especially after having spent considerable time as youths in an act with an arguably different vision. "We did feel pressure to do better when we were kickstarting our preparations [for our debut as VIVIZ]," they admit. It might be the most natural experience to endure this familiar, unwelcome animosity towards change, especially when it's one as life-altering as VIVIZ's. Add a completely new environment and team of producers and writers to the mix, and the apprehension starts to pile up.
As easy as it could be to get swept up in this unsparing current of anxiety, VIVIZ are able to rise above the tide thanks to an indispensable bond they share amongst each other, forged and refined through years of spending nearly every day by each other's sides for the better part of the last ten or so years, across the triumphs and pitfalls of being just three in a saturated sea of K-pop idols. Before the trio knew it, the pieces of the puzzle subsequently began falling into place. "We aren't likely to pressure each other on what to do, but we know what we need to do for each other," they assure.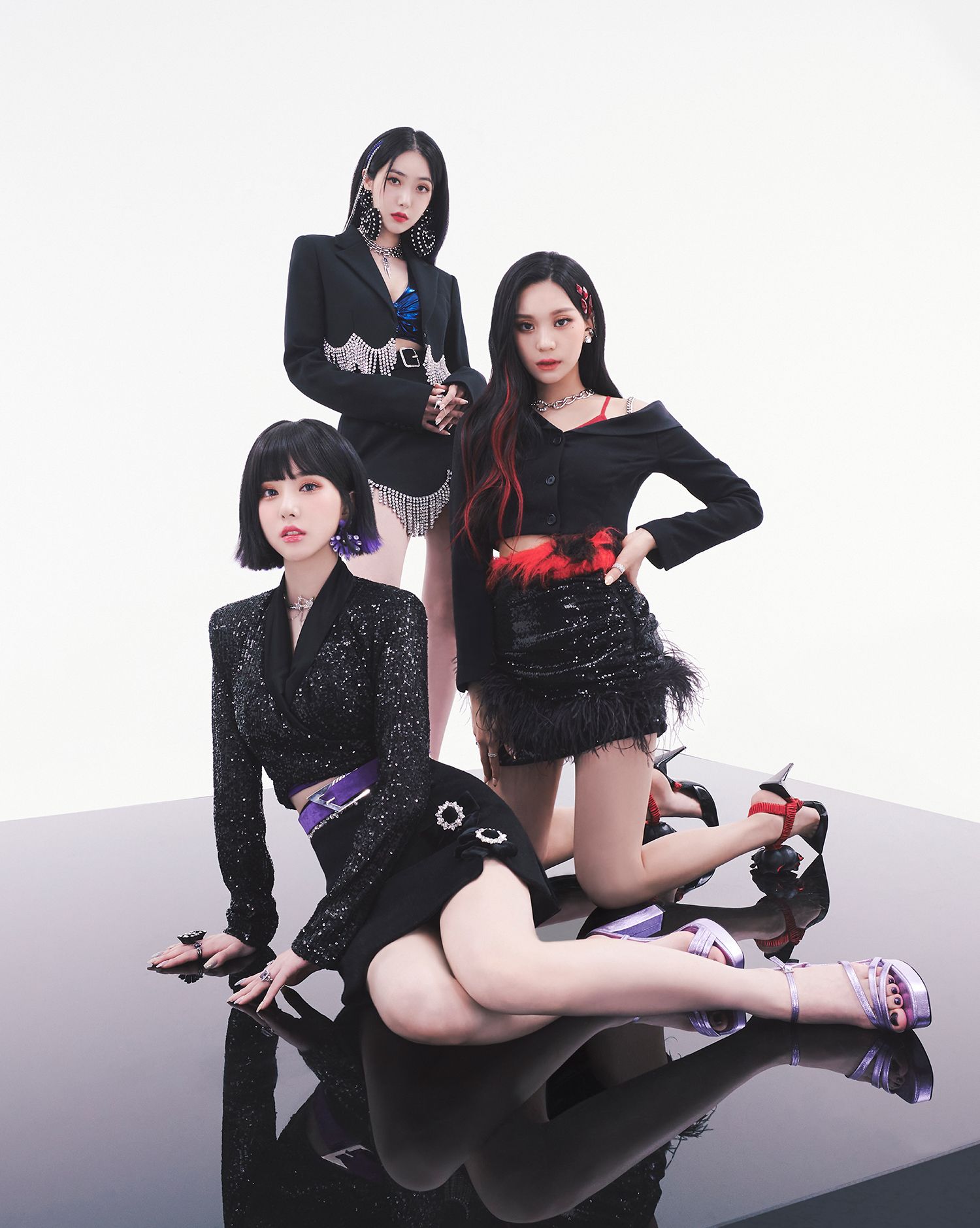 "We are also so grateful for the new team of staff we're working with; it even feels like we've been working with them for ages," they gush about their new assembly of assisting staff at BPM Entertainment, some of whom they are working with for the first time. "They've been great listeners from the beginning of the album's production." This mutual love and respect for both music and the VIVIZ ethos, fostered and upheld by all parties involved, truly allowed Beam Of Prism to spread its wings and soar.
Amid an industry that often prefers quantity over quality, VIVIZ's emerging presence is an appreciated change of pace. Notwithstanding the obstacles that seem to threaten their upward trajectory toward stardom as a newly-minted group, SinB, Eunha and Umji are indubitably steadfast in their resolution to continue painting themselves in a new light, as they commence their artistic quest for new boundaries to challenge.
Beam Of Prism is out now.
Interview Carmen Chin
Photography BPM Entertainment