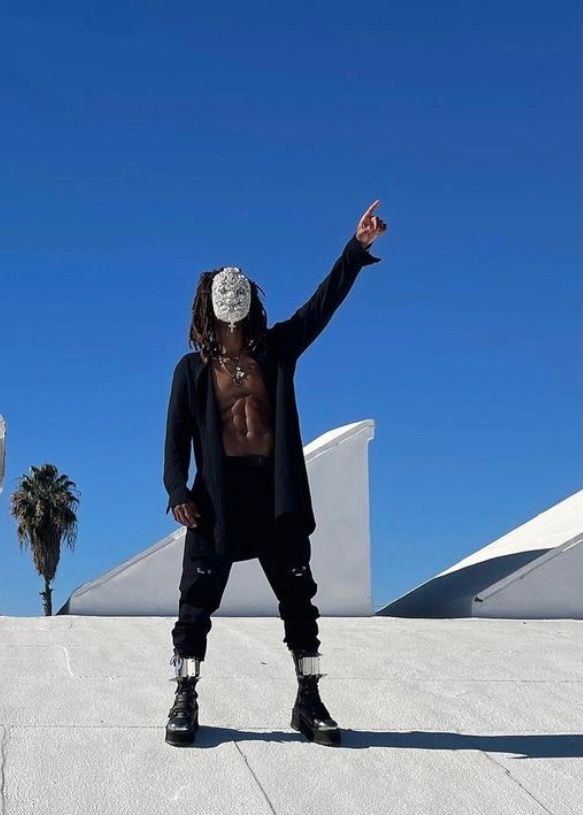 BRITISH BROOKLYN – 'PALMTREES AND POWERLINES' Cinematic EP – Premiere
BRITISH BROOKLYN releases highly anticipated debut EP "PALMTREES AND POWERLINES" paird with a short film, premiering today exclusively on 1883.
What began as a series of notes penned by actor, writer, director, and musician Ty Hodges as a way to make what was going on in his head more tangible ended up turning into "PALMTREES AND POWERLINES", a stunning 5-track debut EP released under the moniker BRITISH BROOKLYN. Blending elements of alternative hip-hop, grunge, and punk, "PALMTREES AND POWERLINES" is a masterclass in creative expression and a collection of work that navigates themes of identity, masculinity/femininity, mental health, and more, all weaved through Hodges' own journey as an artist and a human. The EP is the first creative release of 2021 for Hodges and will be the soundscape for his upcoming feature film "Venus as a Boy", which Hodges wrote himself, starred in, and directed.
When asked about the inspiration behind the cinematic EP BRITISH BROOKLYN stated, "PALMTREES AND POWERLINES" Is the culmination of a creative process and the resolution of the ongoing internal conflict an artist has with who they are and who the world expects them to be. The end result is a realization and expression of truth, and the freedom to be authentically themselves. I love that music is our universal language and I love the freedom of expression in art. That is what BRITISH BROOKLYN is to me. I'm excited to make more music and art without limitations."
Check out the premiere of BRITISH BROOKYLN's short film music video now!