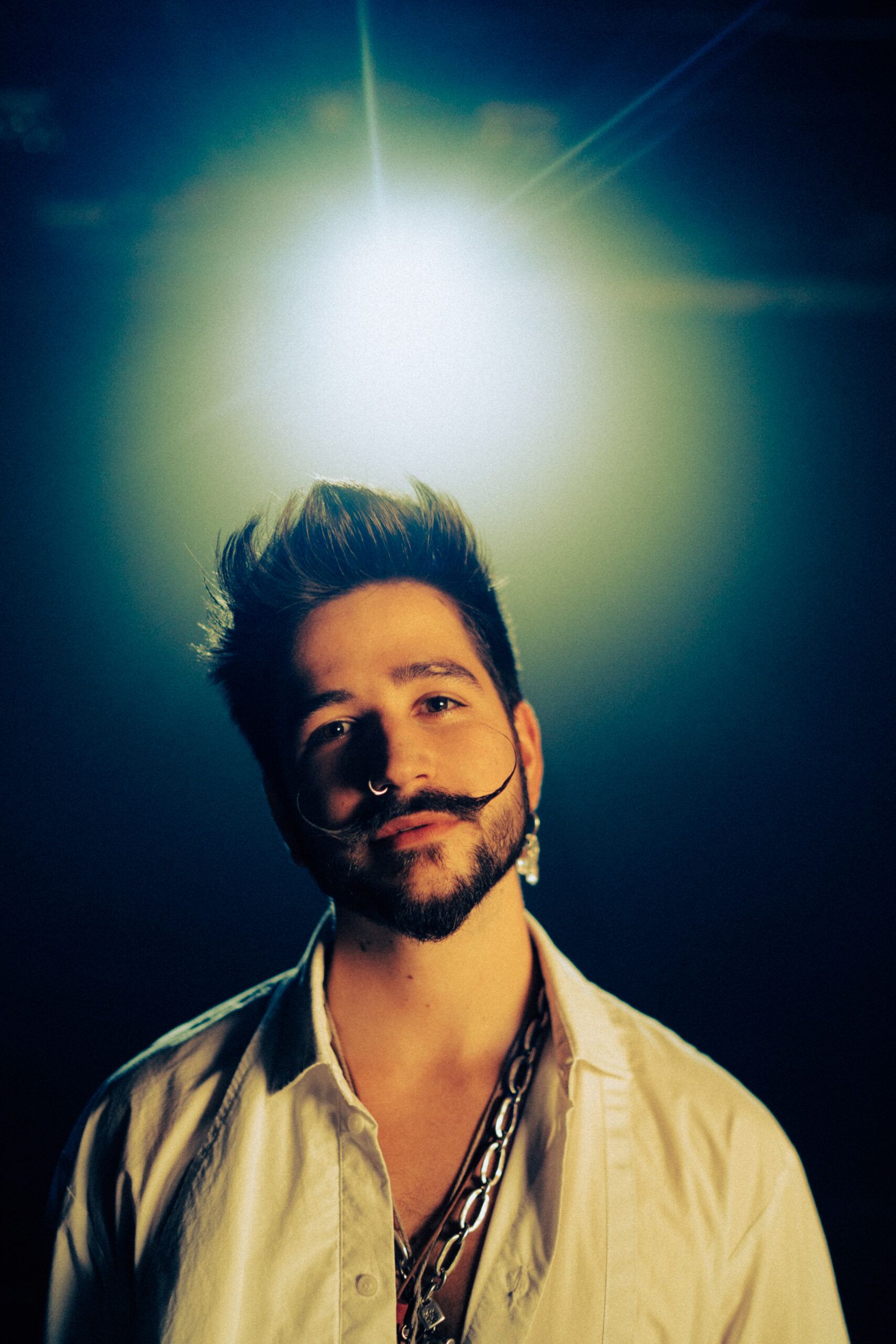 Camilo
After creating a string of chart-topping hits for a long list of Latino stars, Camilo decided to step into the limelight as a solo artist; cementing his name as the newest Colombian phenomenon.
He first caught the world's attention with his breakthrough track TuTu in 2019. The single surpassed 613 million views on YouTube, won a Latin Grammy for Best Pop Song, and seized the attention of Shakira, who swiftly snapped it up to remix the track. Now, he's becoming a household name around the world. 
Since finding fame as a just thirteen-year-old winner of the Colombian X-Factor, Camilo Echeverry has turned his sights to writing and producing for some big industry names. From Becky G, to Peurto Rican Bad Bunny, by writing for others he discovered his own, unique style. He's continued to impress with a nomination for this year's Grammys in the category of Best Latin Pop Album with Por Primera Vez. It's not just the industry Camilo has impressed: he's built an extensive fan base around the world and has become the most followed Latin artist on TikTok, with over 20 million followers. 
Now Camilo brings fans his newest track: Ropa Cara. This song which is accompanied by an alluring dance has captivated TikTok fanatics and has been created by the artist's new wife, singer and collaborator, Evaluna. 1883 spoke with the rising star about his music, married life and that moustache, of course.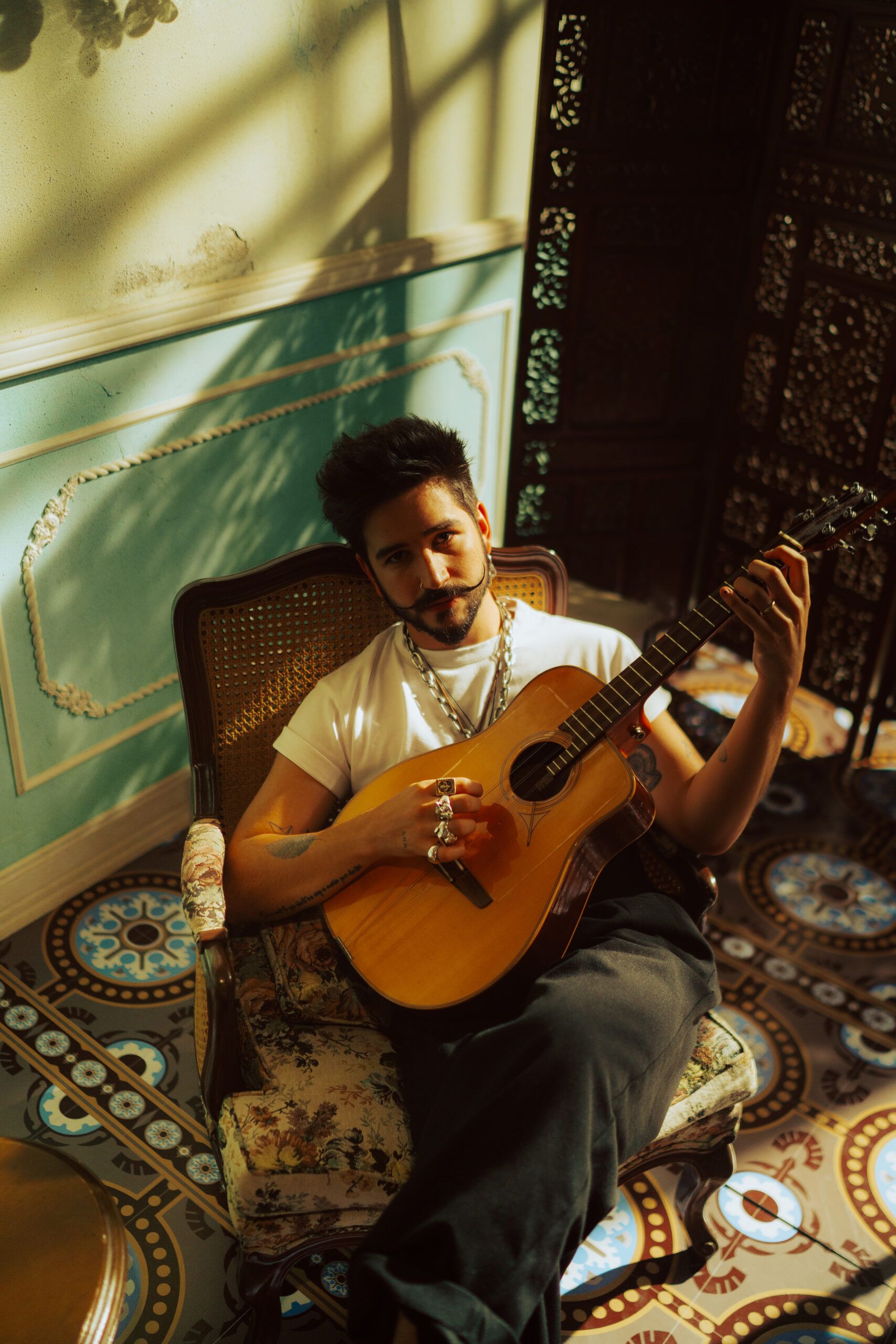 How are things for you? Where are we talking to you from? 
I'm in Bogota in Colombia. I'm living here in an apartment that we rent, we're here for the season. 
Take us back to the beginning when you were on the Colombian version of the X Factor, aged thirteen. Can you tell me about this experience?
It was in 2007, I was very little but it was the first step of what was going to be the rest of my life in music. I didn't think that it was the beginning of everything because I was just enjoying playing, I was just a kid then. For sure that was the first step though. I wasn't looking for an opportunity at the time, I just knew that I loved to play the guitar, singing and writing. So, when the X-Factor come onto our radar, I thought why not. I had a couple of friends that I told and I told my parents. They said that they'd support me with whatever I wanted to do. Everything happened so fast and I ended up winning it in Colombia. 
Were you songwriting at that point?
I didn't finish a song but I was writing some ideas. I still have some of those notebooks. It's awkward because it's awful and they're horrible, but they were the first step to where I am now. At the time, I thought it was genius and that they were great songs!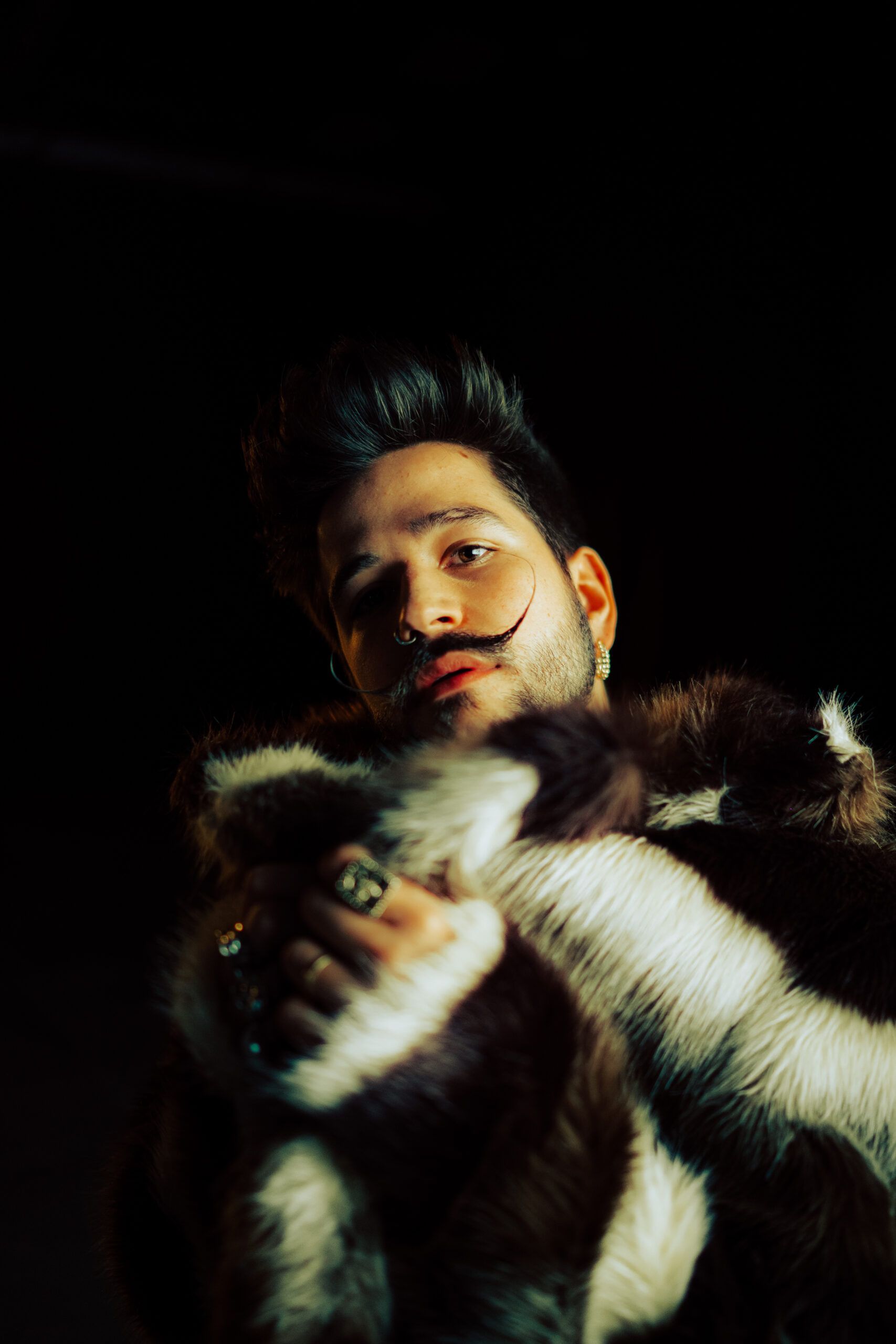 You went on to write for other artists before discovering and creating your own sound. How important is the song-writing process for you? 
It's a key part of my process. I was looking for my sound and my own way to share my songs but when you're writing for yourself, you need to ask a lot of questions: am I going to be proud of this song for the rest of my life and want to go on tour with it? You don't ask yourself (those) when you're writing for someone else; you do it more freely. Plus, it was by looking for songs for other artists and by helping them to find their sound that I found on my own. It was a very important process to discover myself. 
What artists did you or still do work with?
The first artist that gave me an opportunity as a songwriter was with a band from Colombia called Bomba Estereo where I co-wrote Internacionales
After that, it was a lot of female artists that opened the doors for me to be a song writer and producer: Anitta, Becky G, Natti Natasha and Shakira. Then, I started working with JP Saxe. I've worked with a lot of people that when I was a little child I thought; this is who I admire. Then, I was in the studio writing and producing with them as my friends. I was like yo, this is really happening!
Did Colombian music have a big influence on your style?
In my house, we didn't have a radio. I just heard all the cassettes and long-plays that my parents had accumulated from when I was young. I grew up with a lot of music from Latin America: from Argentina and Mexico, Cuba and Colombia, but a lot of The Beatles too. The Beatles were a very important part for the awakening of my creative process, so it was a weird mix of what was happening all over. 
How would you describe Colombian music?
Colombia is one of the most diverse countries in the world in terms of colours and ambiance, so there's a lot of different types of music. I was born in Medellín, then I moved to the Atlantic Coast and then to Bogota, so each part of Colombia has a different sound. The next album I'm writing is an exploration of all these roots that make me who I am.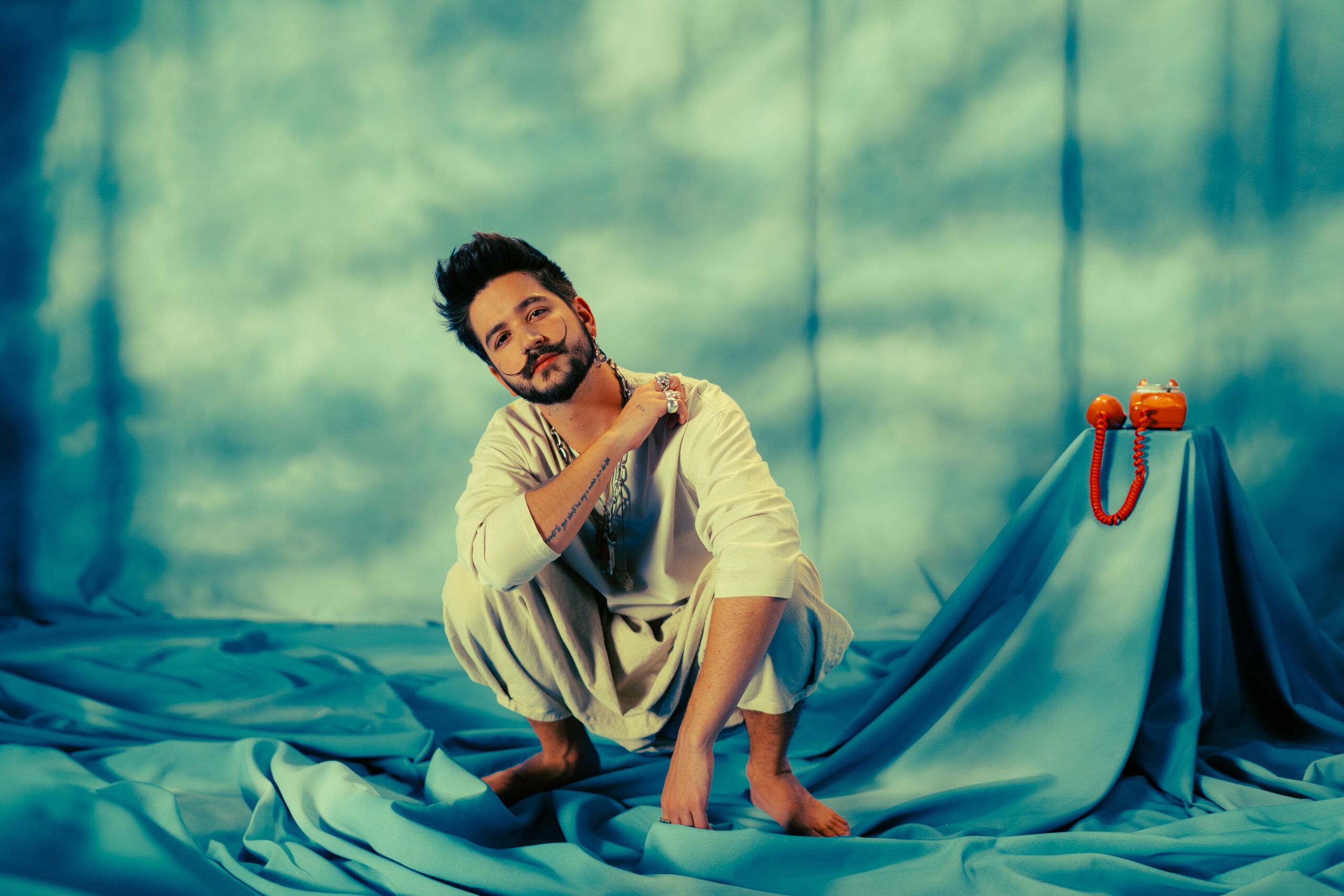 Things blew up for you after your new single Tutu was released in 2019. What was it about this track that caught the attention of fans?
I don't know. To be honest, there's some things I just can't explain about the creative process and how songs connect with some more than others. There's something energetic about that song that's beyond the melodies and lyrics. In my social media, I saw a lot of babies who were super connected to that song. I don't know why! They don't know the lyrics but there was something in the song they were connecting with. That was the first song of mine that went viral in a lot of countries. Tutu was a trending topic in India for a long time too. They don't understand a word of the song, but it's all about the energy. Then Shakira wanted to jump into the remix and when that happened, a lot of people were like: who is this guy with the guitar and the moustache? That was the first door that opened globally for my music. 
How did this collaboration with Shakira happen, did she approach you?
I didn't know her before. She was one of my favourite artists when I was a little kid, we all loved Shakira. She was a dream, you know? You never think you're going to be in the same space with her. One day I was in my kitchen having breakfast when my phone started exploding and everyone was telling me to go to Instagram. She'd posted a video singing Tutu, saying this was her favourite song right now! So, I commented saying: I love you so much, one day you and I are going to do something together. Then she was like let's do a remix right now! We're on the same label so I sent her something and she started throwing some ideas together and then we closed it in Barcelona and released it, it was beautiful. 
There are so many artists meeting on Instagram now, it seems to be the new platform that everyone is meeting on
Oh, one hundred percent. I think all the collaborations I have done with other artists have been on Instagram. It's kind of like the new label. 
Your newest single is Ropa Cara, which has gone viral on TikTok. Can you tell us about this track and how you choreographed the moves?
Well actually that's my wife. She's a genius of movement, I don't know why but she knows what people are going to want to dance to. That has been a very important part of my career, since releasing my first album in 2020. She kept coming up with all these moves that we put on TikTok. With Ropa Cara, it's been my most explosive song, number-wise, and the way that people are receiving the song. In two weeks, we had more than a million videos on TikTok and we have nearly 70 million views on YouTube and we're thirty-something globally on Spotify. There's a lot of things happening on this song. For sure, it's not just her moves on this song, but she's the director of all my videos. In this video, it was a beautiful risk production and video-wise.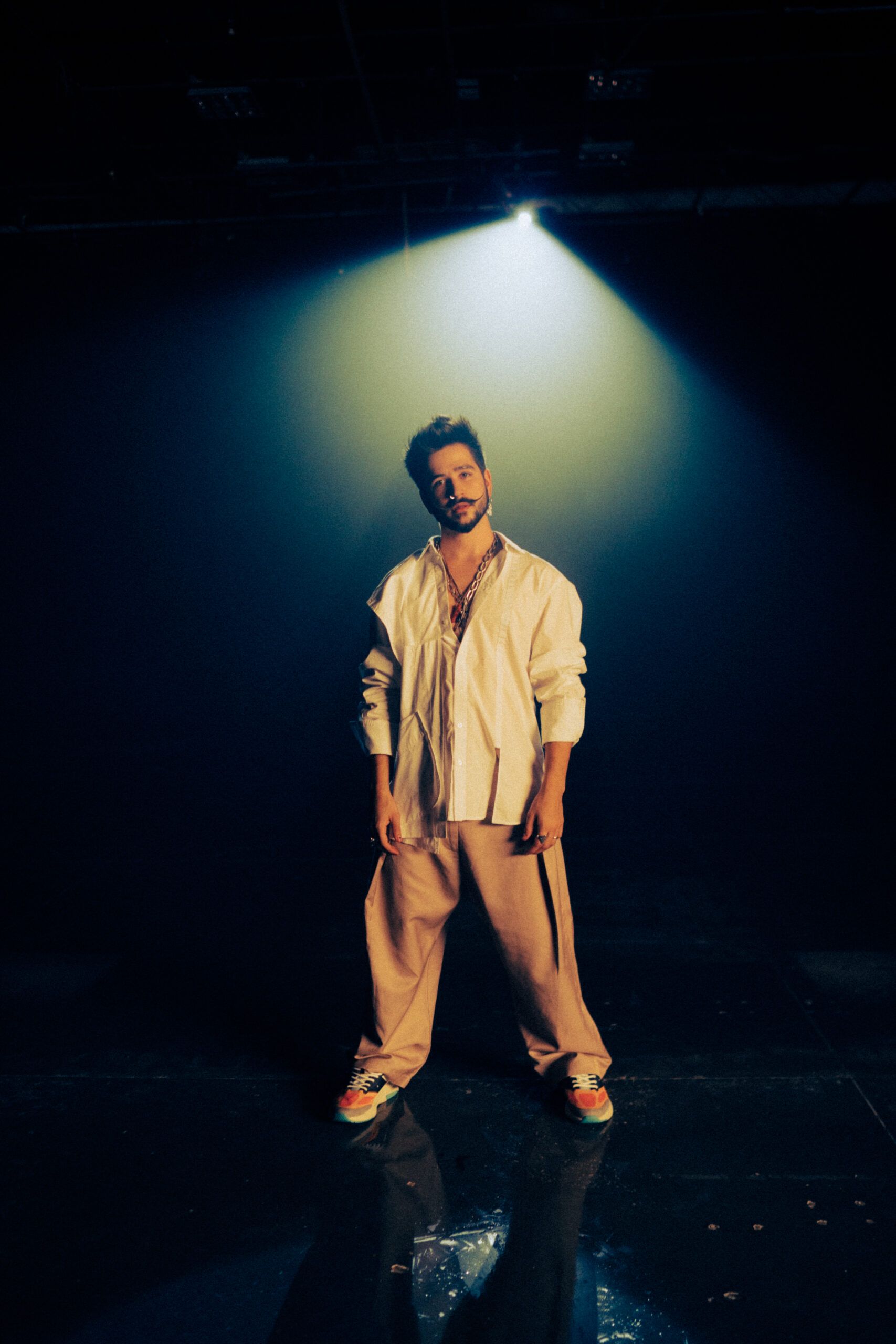 The two of you also got married recently so congrats! You timed that perfectly, as you got married just before the pandemic, right?
In my head, that was the last big party we had before the pandemic. We got married, went on our honeymoon and when we got back everything was closed. My album was released when the pandemic started, my first single was a song that was the music video of our wedding, then the video of our honeymoon and moving into our house (were also all music videos of tracks from the album). So, our marriage has been a common topic of my music. 
Is that quite an important part, to involve your personal life in your music?
When I'm writing songs, the first thing that I think about is what I'm feeling. I don't have to imagine that much because when I'm living with my wife, it's so rich on so many levels, that I just have to think of her and grab a guitar. Honestly, the transparency has been a very important part of my music. She's a singer-songwriter too and an actress, cinematographer. She's just awesome. 
You spent the first few months of married life in quarantine with your families. How was that?
Yes, we moved into my in-law's house because when we came back from our honeymoon we didn't have a house. Our plan was to come back and find a place but everything was closed, so we lived with our families all together. 
You've also recently had a Grammy nomination for Best Latin Pop Album, which is amazing! Where were you when you found out about this? Were you expecting it?
We had only just recovered from the news that we'd won our first Latin Grammy and that was a huge party for my people and my team. We were in a hotel room in Spain and I didn't know the nominations for the American Grammys were being announced that day. Then somebody asked if I was going to watch, and I said I don't think so because I didn't think we'd have a chance with that. Then when they said Best Latin Album Camilo, … It was shocking for me. All my American friends were saying congratulations. I really want to win it, but for me it's a huge success and party just to even be nominated for Best Latin Album. It's an honour. 
Has there been a standout producer or artist in the industry that you've worked with?
There's a lot of people that I'm proud to have worked with. All the people that I admired as a child I've worked with, sung with, collaborated with, or written or produced. Someone that is very close to us, creative wise is JP Saxe. We've been working together, writing for my wife's new album that she's about to release. Working with him has been a beautiful opportunity to learn from the best. Before he was my friend, he was one of my favourite artists in the world, so I really admire him. 
If you had to collaborate with someone, who would you choose?
Ed Sheeran and Dua Lipa. I would love it!
Can you tell us about your new album, does it feature any collaborations?
I think the best songs that I've ever written are on this album. It's a very honest exploration of who I am. All those colours and sounds of diversity that I mentioned before from my country and roots, are explored in this album. I'm proud to say that the album has been written, produced, played and recorded with own my hands. 2020 was a hard year, I have the frustration of not being able to have the tour that I wanted to have, so all that frustration has been turned into songs. There's beautiful collaborations with people that I know and I love and it's coming very soon. 
Finally, we've got to talk about your signature moustache. How do you maintain it, how long have you been growing it for, tell us everything!
It's easier to maintain than you'd think! (Laughs) It looks like it's a lot of work but it's super easy. I have a wax and do a couple of these (twirls the end of his moustache). My wife really loves it, so I can't take it off, it's part of who I am. I think everything that's a part of you, even the aesthetics are throwing messages to the universe about who you are. I want to feel comfortable and happy with who I see in the mirror and for sure, this moustache is a key part of who I am aesthetic wise. 
Is fashion an important part of your look too?
It is it is! I discovered that with my wife. Before I don't think I was that passionate about fashion or the way you make people feel when you wear something, but now I think everything is connected. 
What are you hoping for this year?
Something I learned in 2020 is that if you want to make God laugh, you've got to tell him your plans! Planning for me has been a case of vision, rather than putting things in the calendar as we don't know anything right now. I'm writing the best songs that I've ever written in my life, I'm surrounded by people that I love and I'm hoping that this pandemic will be over soon. The most important part is when I can be face to face with people. I want to tour too and to sing these songs with people, so I'm waiting for that. 
Camilo's new single 'Ropa Cara' is out now. Follow Camilo via @camilo
Interview Miranda Bunnis