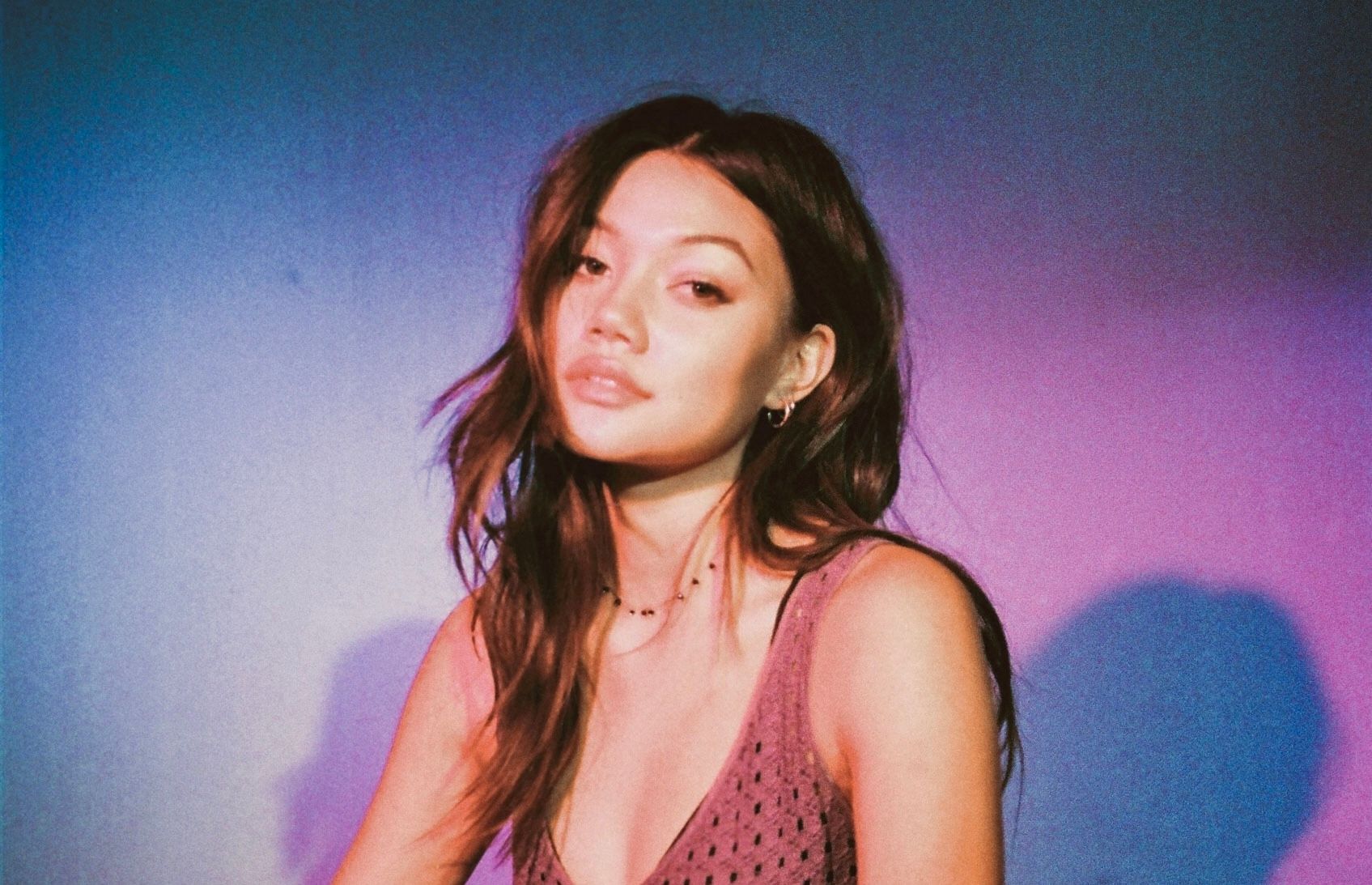 Gabrielle Current
Gabrielle Current leans into her zodiac tendencies on her long-awaited debut EP, Virgo.
After years of honing her craft and perfecting her sound, LA-based singer-songwriter Gabrielle Current drops her Virgo EP, a body of work full of lush, jazz-infused tracks with R&B production and compelling & honest lyrics that make anyone feel seen & heard. Pulling inspiration from her Filipino, Korean, and Swedish heritage, the EP is something of a coming-of-age diary; an exploration into the last few years of Gabrielle Current's life and her path on finding self-love and confidence. Although the EP has been years in the making, the tracks are exactly what Gabrielle strived to do when creating them — timeless, unrestricted by any genre label and, most importantly, universally relatable to anyone who feels a bit lost.
1883 spoke with Gabrielle about her Virgo EP, finding strength in honest songwriting, and why she decided to name the EP after her star sign.
I feel like it's been a long time coming for your debut EP and it's finally here. How does it feel to be releasing your debut body of work?
It feels so good to finally land on a sound like me. Throughout my entire music career, I feel like I've dabbled in a little bit of everything and there was so much change happening. A lot of time and detail went into this project and it sounds exactly what I always dreamed of. I'm proud of it; it's about topics that mean a lot to me, self-love and self-discovery. It's almost like a sonic diary from this point in my life, so I feel like it's a really good collection to share. 
I know you released a few songs in 2017 — how would you kind of say you have grown as a songwriter between then and now?
In 2017, I was working with one producer and I grasped a lot of his songwriting abilities and the way he likes to write. I took all of his tools from him and learned a lot through him. I still do love collaborating with people, but I feel like I'm confident in my abilities and I feel this is the time to finally step out as a solo artist instead of leaning on others through features and collaboration.
That must have been pretty empowering — to finally feel like you were in a place where you feel like, No, I can do this by myself.
Exactly, and I use that feeling in my work which has helped a lot.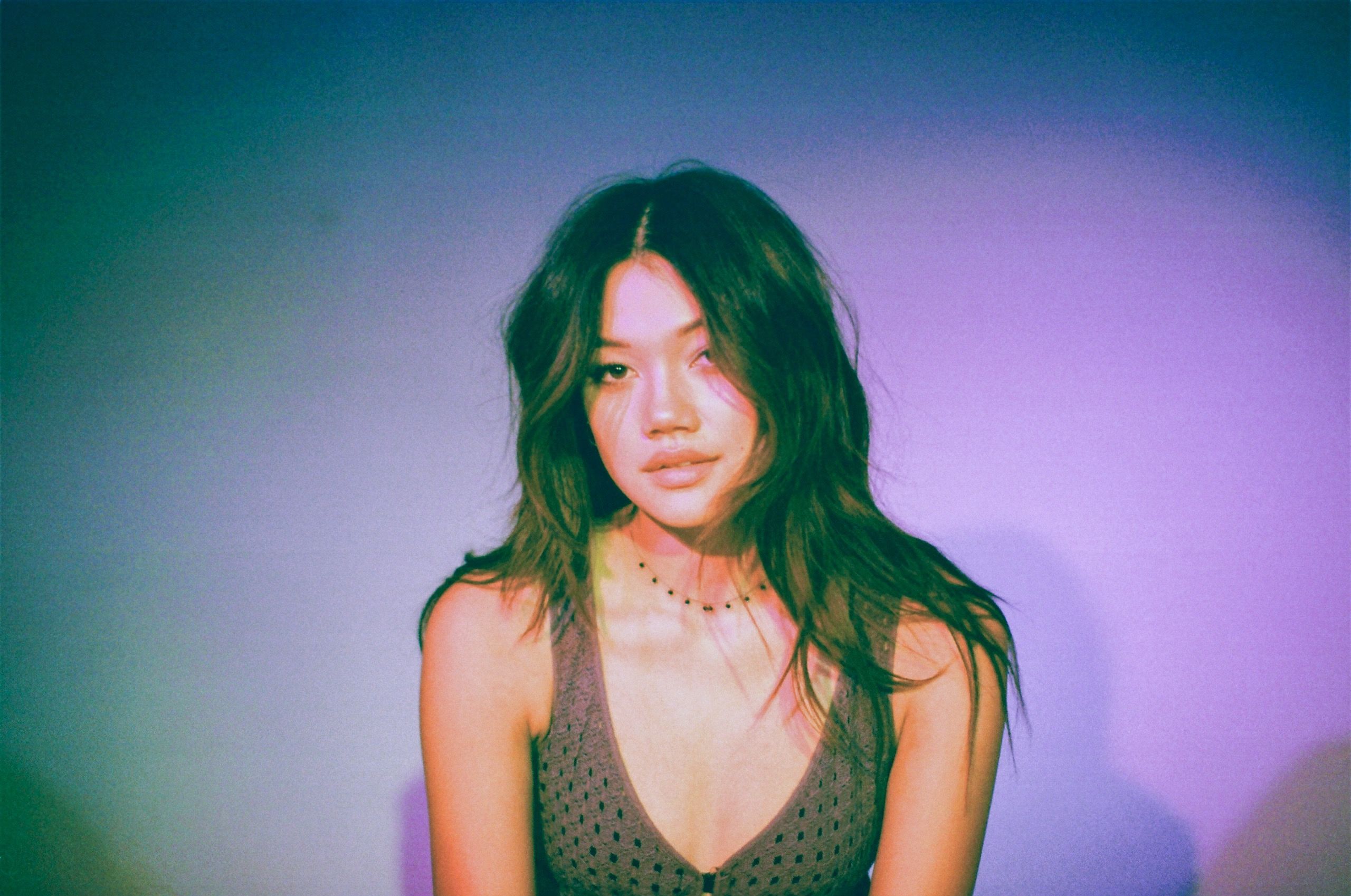 I know you have a really interesting musical background in classical vocal training and piano. How has it been to incorporate in R&B and jazz what you learned as a child into your music now?
My interest in classical music and my little bit of background in musical theatre which is funny. I've learned some pieces about performing, so I think the biggest thing from all of the training when I was younger is about technique and taking care of my voice by keeping it healthy. I'm a bit of a perfectionist so when I'm in the booth — the techniques I learned when I was younger have given me the ability to be precise and to get exactly what I want.
You just mentioned being a perfectionist — at what point do you decide something is the final take or are you an artist who could always find something to change? 
Absolutely. I think that's why it's taken me three years of working on one project… because I care about it so much and I spent the past few years tweaking over and over. I think we mixed this project two or three different times until my producer and I decided that, because I've grown so much as a singer and they grew so much as a producer, we would redo the whole thing. It finally has come to a point where I feel like it's been three years and it's okay to move on and create more.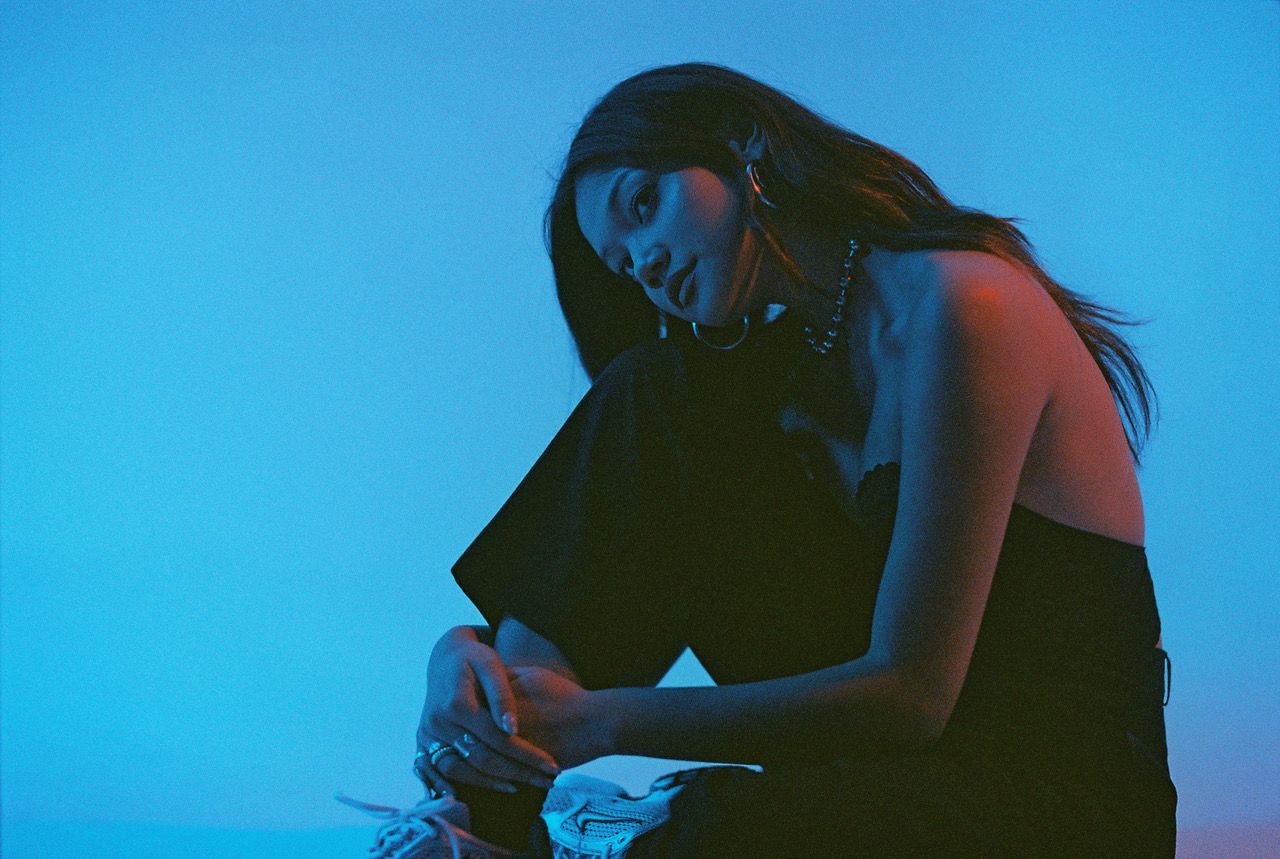 You've been outspoken about embracing your mixed heritage — Filipino, Korean, and Swedish. Was this journey of embracing your heritage something that you'd say has influenced your music?
It's funny — my genre is a lot like my heritage in the sense that it's just not one thing. I've mixed a little bit of everything into my sound, from pop to jazz. I feel like it's very similar to my nationality. It's important to me to talk about my heritage because when I was younger, there weren't many Asian artists in music. Now, there are more artists and voices that inspire and show people there's room for everyone in all genres and styles.
Something I appreciate about you is your desire to stay true to yourself and your music, not giving in to what's trending or going viral at the moment. Is this something that came naturally to you or something you had to actively fight against falling into?
I don't follow the trends. I don't have a TikTok. I just try to make music that I'll be proud of when I'm older. I want it to feel timeless and classic, so it's not important to me to make something that could potentially go viral. I just want to make music that people can listen to and relate to. 
You're open and honest in your music — in particular in "Down The Line" you sing "Just cause you say it / it doesn't make it real for me" and I really love that line. Do you have moments where you're hesitant to share certain details or aspects of your life?
I love writing from personal experience because that's something that I'm most inspired by. I'm also obsessed with female artists who write about something so personal and intimate; I always feel much more connected to them as an artist, even when I don't know who they are, just because I feel like we can share the same emotion and we can feel everything together. I try to be the most specific with my lyrics just because I feel that is the most relatable and all I want is for people to relate to the songs. I want to create a collective emotion with the music! [Laughs]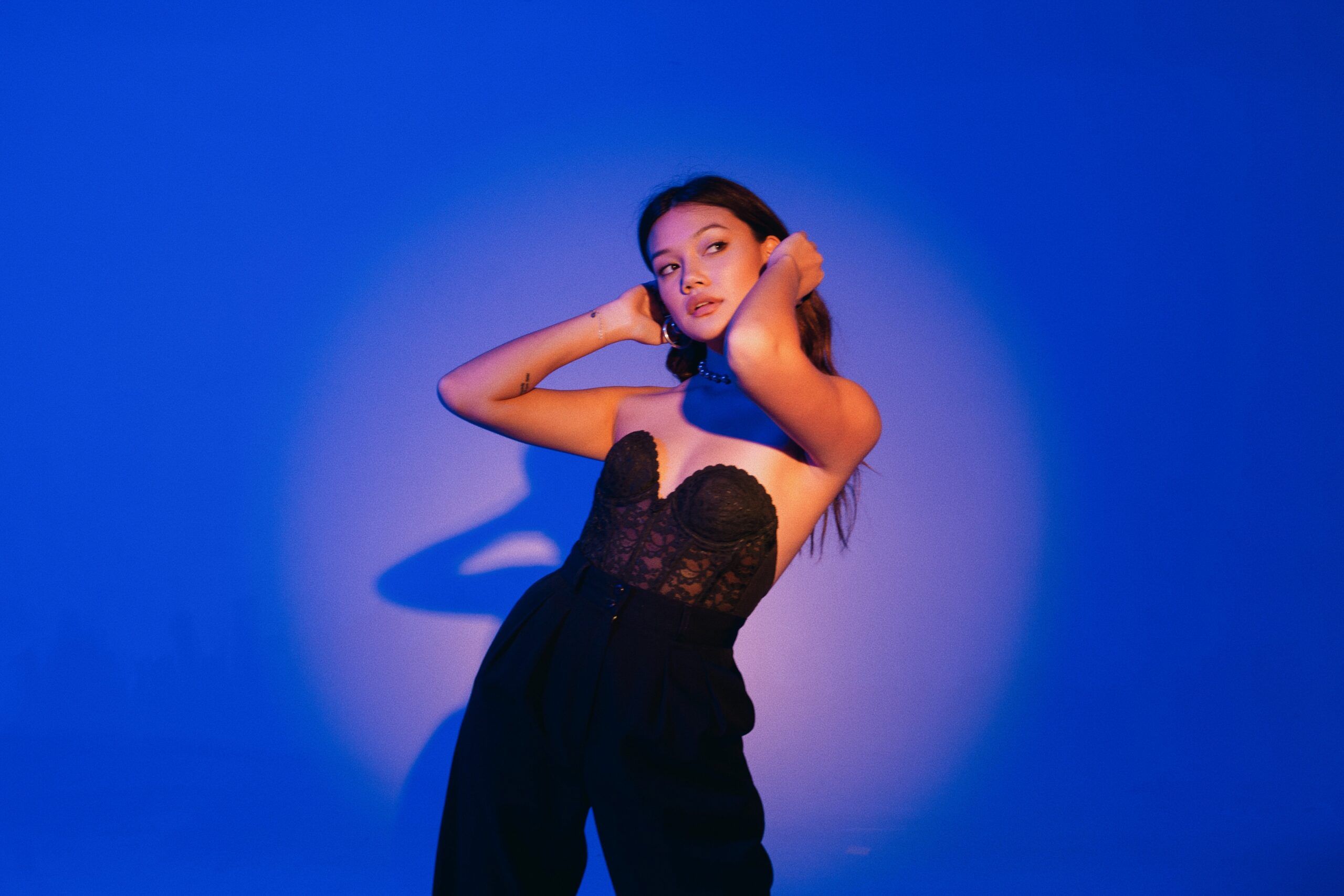 "Serenity" in particular is a beautiful song. Can you tell me a bit about the inspiration behind that track?
The whole EP takes you on this journey of finding yourself and falling in love with yourself, so this one is about finding that peace of being on your own and not feeling like it's the last resort because you don't have anyone. It's actual confidence in being by yourself and you are just cutting out people because you know it's not good for you. This was kind of like an epiphany for me.
It's beautiful and has such an empowering message. I'm assuming you're a Virgo, which is why you named the EP after your star sign! 
I am a Virgo! I'm such a Virgo. I named it after that because it was a journey of self-discovery and my Virgo tendencies were coming out during this time of experiencing what I was writing about.
Lastly, after someone is done listening to this EP, what do you hope they think or feel after?
I hope people feel like they can connect with me or just understand me better on a more personal level. Regardless, I just want to bring people together and I hope that they can listen and not feel so alone with what they're going through. Like you said when you connected to a song of mine, I'm really glad it was able to touch you and hope it does that for whoever else is listening. 
Interview by Kelsey Barnes
Gabrielle Current's Virgo EP is out now.