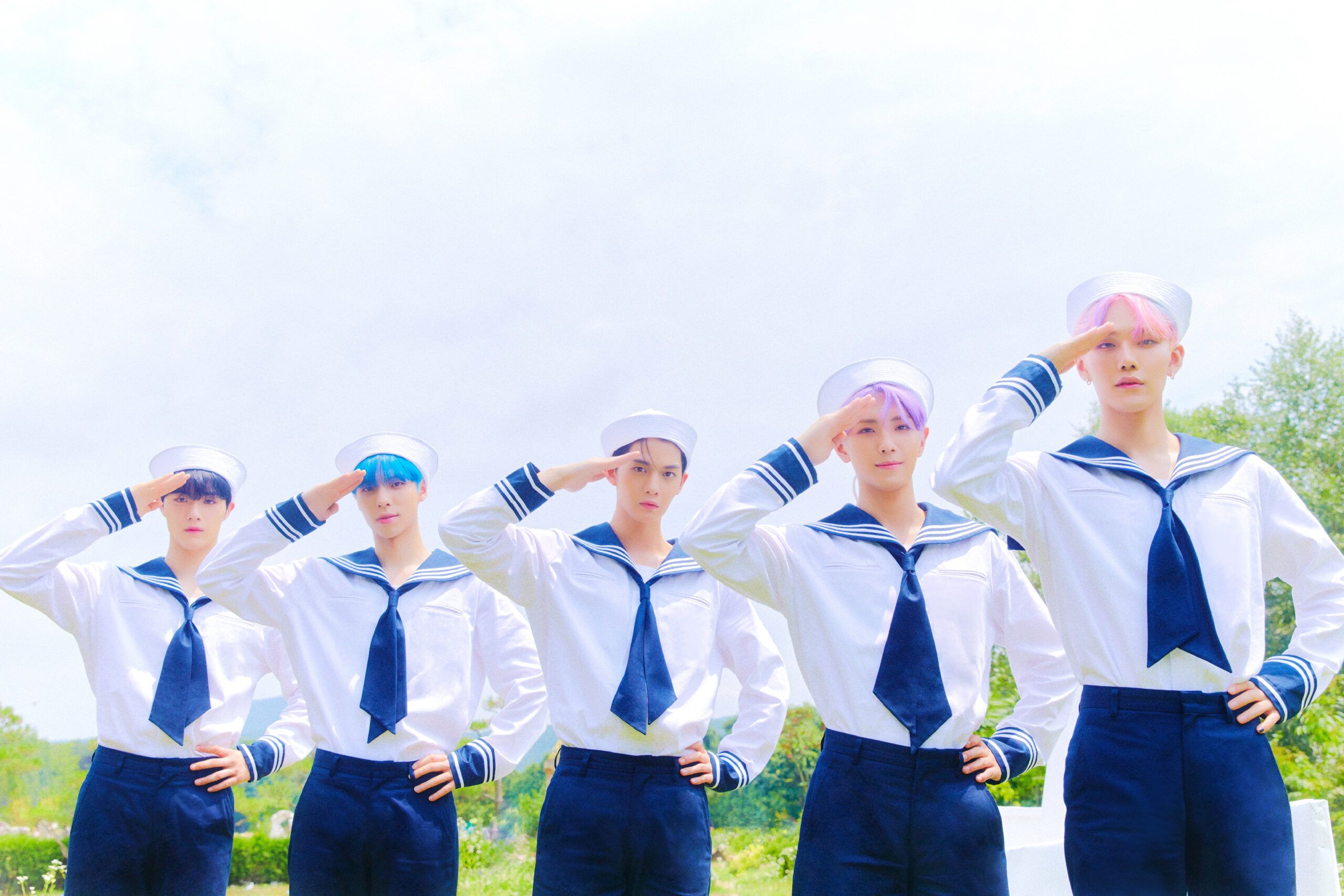 CIX
When we read stories, we immerse ourselves in new worlds.
While sometimes they're entirely different, shocking our senses as they invite us to experience things for the first time, often they can reflect our own, letting us escape our lives while simultaneously allowing us to view them from a different perspective. We seek comfort in the fantastical elements of the familiar, which is an ethos core to CIX.
Each offering by the five-member K-pop group so far has been marked by chapters in the form of 4 EP's, all linked in tone and theme. It's fitting, then, that their first full-length album Ok Prologue: Be Ok marks as an introduction to a new era of CIX – the first page in stories still being written by members Bae Jinyoung, BX, Seunghun, Hyunsuk and Yonghee.
The 10-track album was released this week, and from the upbeat LOST and BAD DREAM to the intimate Confession and Here For You, it's another example of the young group's remarkable ability to let the world know exactly who they are. As part of the release comes a stunning video for title track WAVE, which shows the members crewing a boat as it steers toward catastrophe. It's representative of the meaning of the song, which speaks of the determination to push through the elements even as they try their hardest to work against us.
This grounding in relatability is fundamental to CIX, and something they strive to work towards in their music. "All of the stories in the CIX worldview are real stories that our generation is experiencing", Bae Jinyoung tells 1883. It's an objective that can be seen most obviously in their 2019 single Numb, which was a gritty inspection of societal pressure, bullying and the brutality of the Korean education system. While these themes are undoubtedly heavy, they're always weaved into songs simply made to be enjoyed, reflecting for many the experience of living and growing through the symbiosis of dark and light in life. It's clear that at every turn, CIX are seeking to come down to eye level with their fans (affectionately called FIX), and in what they want to convey with their music, Seunghun says "in one word, hope. I really want to deliver the keyword hope to young people living in the same era as us."
CIX debuted in 2019 and already had a dedicated fanbase before they'd even released or performed anything. Bae Jinyoung had previously been a member of rookie all-star group Wanna One, and some other members were part of popular television talent shows. But hype doesn't always equate to success, and the Korean idol scene is fiercely competitive. CIX have battled those odds though, thanks to a discography that, whilst wide-ranging in genre and style, has a clearly distinctive vibe. "Rather than a specific genre or concept, I want to capture the color of CIX", explains rapper BX. "We are working towards creating our own color so that just by listening to the song, you can think, 'Oh, this is a CIX song.'"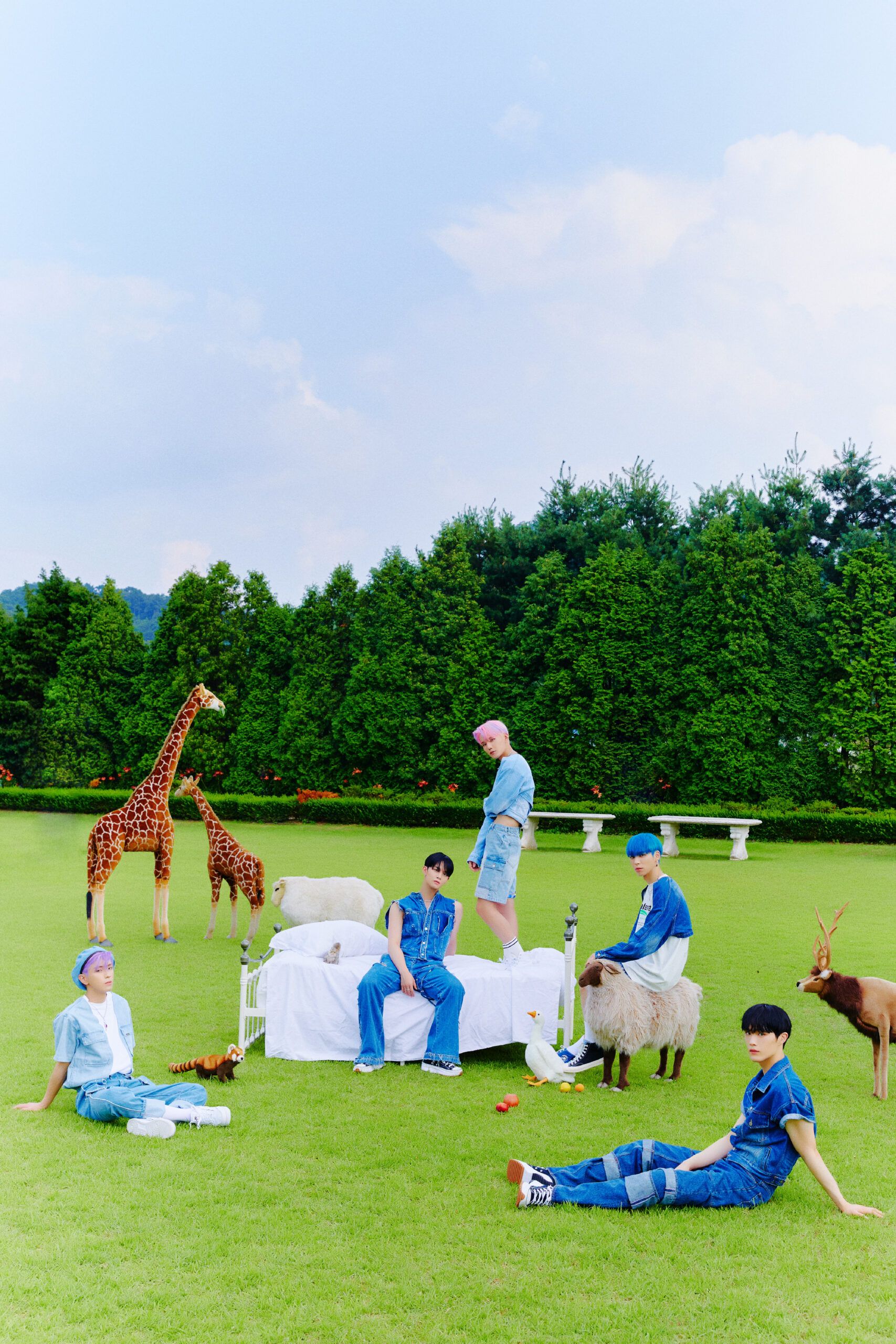 The last year and a half will have been difficult for any artist, but especially ones who only emerged onto the scene just shy of 8 months before the world locked itself down. In many ways, building a fanbase has been easier than ever, with more of us spending time online than ever before and seeking comfort, escapism and fantasy away from the current world around us. But it's meant groups have had to adapt to new ways of communicating and showcasing themselves. "Our first world tour was canceled due to COVID-19. It's still really unfortunate to think about it", admits Seunghun, "although we can't meet FIX in person, we are constantly putting in effort to communicate in a variety of ways. I personally try to constantly communicate with FIX through our official fan cafe and social media."
Like many K-pop groups, CIX live together in a dorm. It's an intense thing, to live, work and effectively grow up together, but it breeds a closeness and synchronicity that's evident in CIX's work. The group has some of the most impressive choreography of their 4th generation contemporaries, something Bae Jinyoung admits they work hard to achieve. "Each member has a different choreography style. So to dance in sync as a group, we tend to practice more. The best thing about practicing is when the sound of our footsteps are so in sync that it sounds like one person's footsteps, or when we're monitoring our dance practice videos and we all jump at the same height." Their work ethic is admirable, and it's clear throughout the interview that their focus is always to be better, work harder and produce more. But away from their jobs as idols, they're still young men navigating the world for the first time, speaking to a fanbase whose shoes they could easily be in had life been a bit different.
At home, the members say they've naturally slipped into their own roles. "I sleep a lot, so I'm in charge of being the Snorlax of our dorm", says Bae Jinyoung.
"I tend to make small jokes when I'm with the members. Jin Young especially likes my jokes. I would say I'm the mood maker!" admits BX.
"In general, I think I'm in charge of a little bit of all of the work at home, so I play the role of the dormitory leader." says Seunghun, while Yonghee adds "when I see clean dishes after washing the dishes, I feel better, so I'm in charge of the dishes."
"I really love to eat, so I'm in charge of eating well" admits Hyunsuk, the youngest member of the quintet, before adding "before COVID-19, I used to go bowling or play futsal with the members. Now, we play mobile games together and talk a lot at the dorm. Spending time with the members like this is the best!"
With the release of Ok Prologue: Be Ok, a new chapter of CIX begins, and with it the chance to reach more fans than ever before. "Even if it's just one song, I want our music, our stories, and our messages to move people's hearts all over the world. It's a difficult task, but we'll go slowly at our own pace", avows Hyunsuk. That new pace of life is something we've all had to grow accustomed to. Life looks different than it did before, and who knows whether it will ever be the same again, but the determined streak within the group remains unchanged. In a characteristically humble manner, BX says "I think we still are lacking in various aspects to say that we've achieved success. It's been a little over two years now, and there are still more things to do in the future." And the future looks bright for CIX. Their story is just beginning.
Interview: Lucy Ford
Ok Prologue: Be Ok is out now.