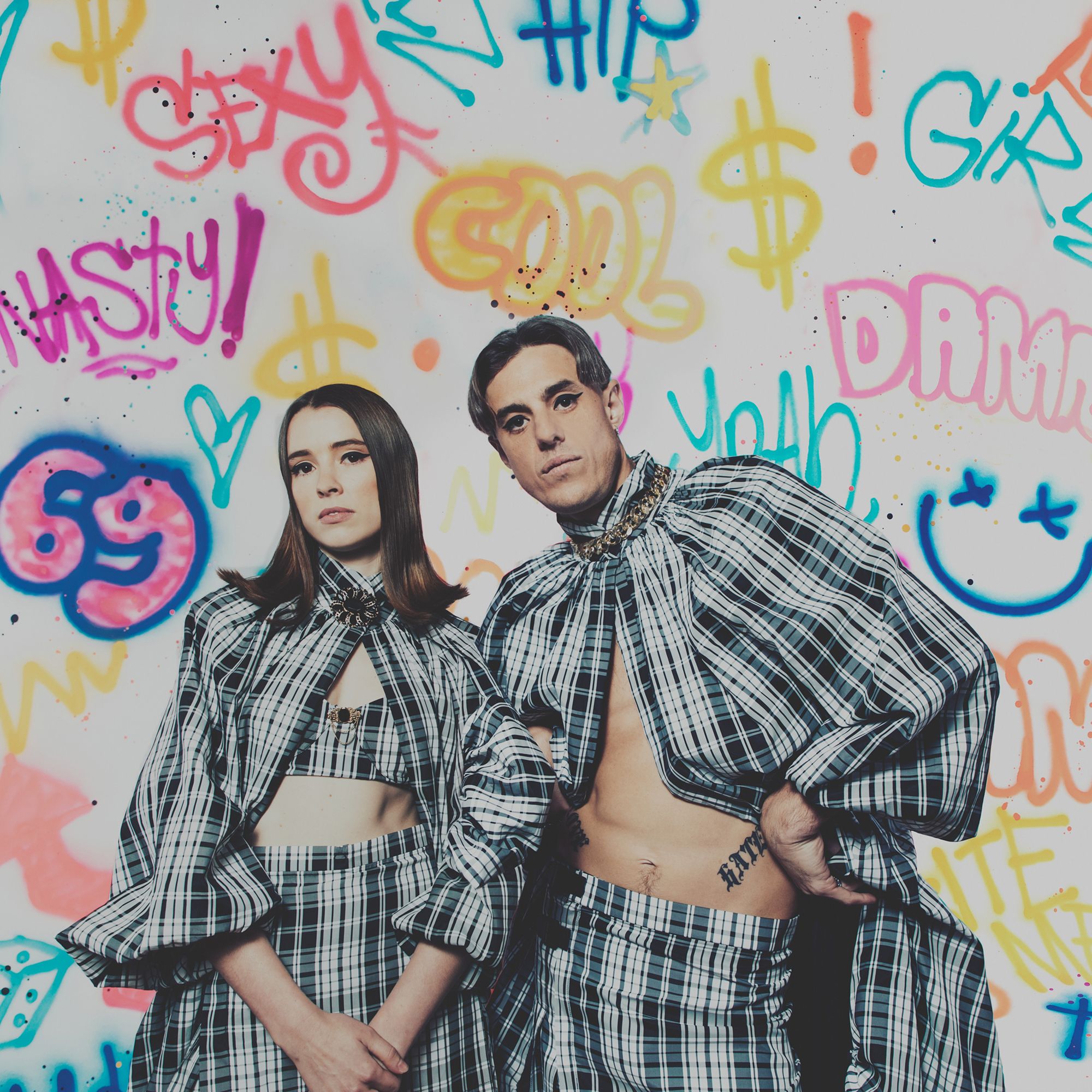 Confidence Man – First Class Bitch – Exclusive Video Premiere
Aussie dance-pop Confidence Man bring their trademark sonic and creative expansiveness with their new tongue-in-cheek single 'First Class Bitch'.
Designed to be relatable and elevate listeners to a place of utter self-confidence, the anthemic offering is stocked full of the duo's signature 'big feelings and big moves' approach to music.
Taking inspiration from an unassuming London shop window display of a pair of socks with the words 'first class bitch' embroidered on them, singer/songwriter Janet Planet was struck by a realisation that everyone needs to have at some point; she was a first class bitch, and the duo want this self-adoring banger to serve as a reminder that you are one too.
On the track and music video, premiering exclusively on 1883, the duo deliver a booming electro-tinged beat and catchy chorus of 'Baby, I'm a first class bitch' as well as witty lyrical gems  — 'I want it all, all that you got, I'm gonna take it / I'll take your watch, I'll take your shoes, I'll leave you naked.'
The accompanying video is equal parts funny and iconic, with a monochrome, classy setting offset by a humorously inflated sense of self-worth that sees the pair showcase arrogance in the best of ways, as they dress up in lavish clothing, cuddle their poodle and buy everything they lay their eyes on.
With peak main character energy, 'First Class Bitch' is a track brimming with the perfect blend of bold narcissism and emotive confidence. It's the soundtrack for when you want to ghost that guy who only replies when it suits them, for when you finally throw caution to the wind and splurge on that one thing you've had your eyes on for months.
So, turn up the volume, embark on that much-needed ego trip and dance your self-doubt away as Confidence Man offers you a power shot of self-love needed to carry you through rough times.
intro by Malvika Padin
featured photo credit WILK
Check out Confidence Man's music video for 'First Class Bitch' below!