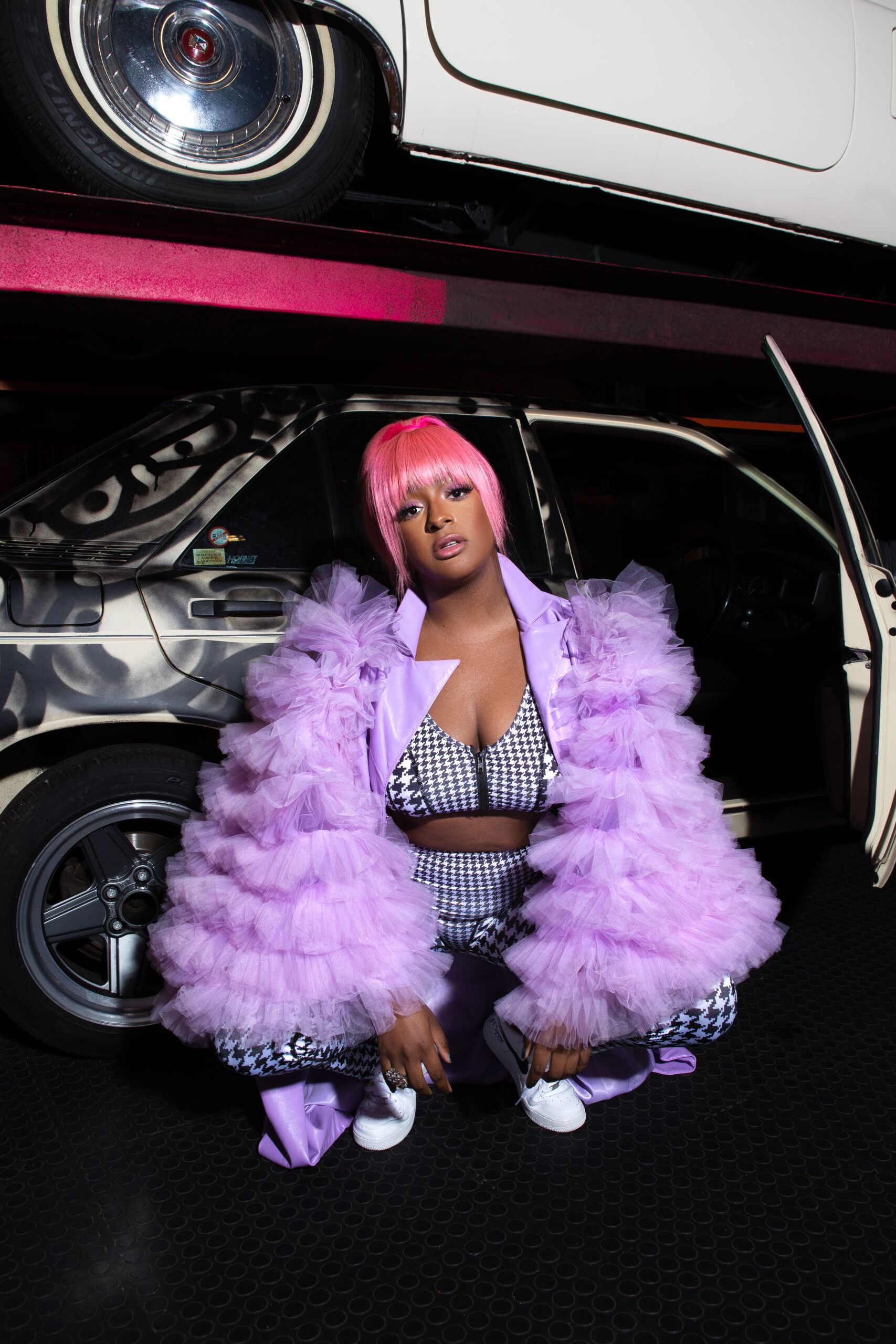 Cuppy
Multifaceted creative Cuppy has curated the perfect soundtrack to your summer with her newly released mix, Festival Mix 22.
The Nigerian DJ is widely known as a radio host for BBC Radio 1Xtra but you might not know that she's also a philanthropist, producer, entrepreneur, TV personality, and artist in her own right. That's right, this tastemaker has a lot going on but it's all thoroughly deserved. Over the last few years, she's risen through the ranks and earned her place thanks to her sheer drive and impressive work ethic. At the end of the day, whether it's through her philanthropist work with the Cuppy Foundation, an organisation dedicated to tackling issues surrounding child protection and education for girls and individuals with disabilities or via her music career, she's using her platform to help others. Most recently when it comes to music she's curated the eclectic mix, Festival Mix 22 – a collection of tunes that make out like the ultimate summer festival lineup. It features tracks from the likes of Drake, Sam Feldt, Post Malone, Burna Boy, Fireboy DML and Dave, as well as exclusive shout-outs from Stefflon Don, Rema, Ckay, BNXN, and more.
In conversation with 1883 Magazine Cuppy told us all about her new mix, playing Glastonbury & Wireless, and the artists that she thinks will blow up in the next 18 months.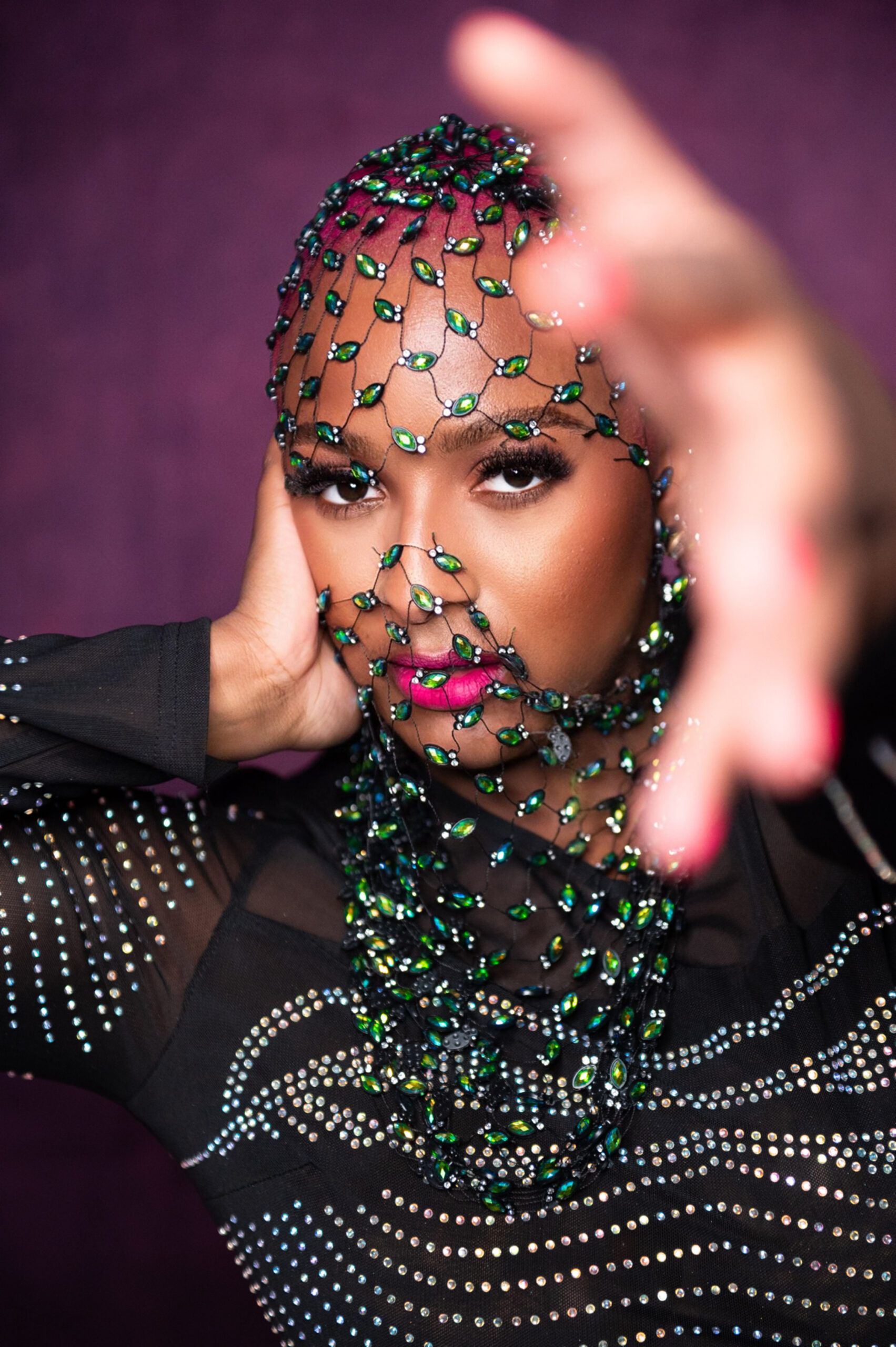 Hi Cuppy, congratulations on releasing your Festival Mix 22 recently, it definitely makes for the perfect soundtrack for hot summery days. What did you want to achieve with the mix and could you please walk us through the planning and prep that is needed for when you curate mixes?
This mix has been inspired by my amazing journey this summer, I would say that this is my first official summer season in the UK and it's been everything I wanted and more. The inspiration to prepare and curate the mix came from me being a festival goer myself and putting myself within the shoes of fans. Being able to understand what kind of music, but also what kind of mood they want to experience. It's all about the journey of emotions and lifting them up in an incremental way.
We need to talk about what a busy time it's been for you! You've performed at Glastonbury and Wireless Festivals. How did you find Wireless? You were really vibing to Jack Harlow and it was great to see you chatting with the crowd and different artists for Radio 1Xtra.
Glastonbury was absolutely life changing it was my first time at the festival but also first time performing, and I did three stages in one day. That has to be a record for a first! Wireless was also amazing it was my debut on stage and it's a place I've been to many times. Being able to experience artists from the stage and be inspired by a new generation is great. Highlights for me definitely include Jack Harlow and getting the exclusive that he was bringing Aitch on stage before everyone else.
Following on From that last question, you're also DJ'ing at the Liverpool International Music Festival later this month. Do you have any pre-show routines that get you in the mood to perform? Secondly, what is your favourite aspect of playing live and why?
I'm super excited to be going up North. Liverpool is a place I love so much, not to mention the hometown of my favourite band the Beatles! I feel like the UK music scene is definitely diverse and I love discovering talent and fans outside of London. My usual mood before performing is pretty focused, I think I like a linear plan. I love to go through my set and checking out the stage before to see the kind of vibe the previous talent has created. My favourite aspect of playing live is escaping on a musical journey with my audience. I feel like when I'm behind the decks, nothing else matters.
If you could manifest one thing for yourself what would it be and why?
I feel like manifestations are important but I think being present also is. The older I'm getting the more I realise that experiences and entertainment can be a lot to absorb. So if there's anything I hope for it is to be able to remember the memories of right now and to experience things in the present.
As a tastemaker are there any particular artists who you think are going to blow up over the next 18 months?
As an unapologetic African I have to say I'm always excited about our music. Make sure you keep an eye on Ayra Starr, Ruger, and Lojay.
As well as being a philanthropist, producer, DJ, entrepreneur, TV personality and radio host, you're also a keen academic. You started a Master's degree in African Studies at Oxford University and you've just recently completed your thesis! What would you say inspired you to pursue higher university-level education, how has your learning impacted the other work you do, and would you recommend others to pursue a degree/masters?
Honestly going to Oxford University wasn't something I planned but that's the thing about life. It sets you on a certain path and we just have to follow the wind. It was a very challenging experience but I'm so proud to have completed something and the inspiration really came from the pandemic. I felt very complacent without gigs and I always feel like I need to learn and challenge myself. As an African I feel like it's important to know my continent and what better way to learn than through the highest academic institution. It's not only about academia I also reinforce discipline and strife because nothing comes easy and it was nice to be Florence in the classroom as opposed to Cuppy behind the decks.
What's the latest with the Cuppy Foundation? It's so wonderful you started an organisation dedicated to tackling issues surrounding child protection and education for girls and individuals with disabilities.
We are currently working with indigenous NGOs, Save the Children, and the Lagos state SDG office to contribute our quota to empowering humanity. Working with them will help us provide one free meal a day for over 200 children in primary school. The foundation will also help amplify young people's voices in the governance of the country by allowing them to vote next year through getting them their voters card. Working with the Lagos state government is an exciting time, we are creating a virtual STEM lab for children to develop themselves in science, engineering, math and technology at school. Finally, we have also continued to provide scholarship for 12 persons living with disability all through their schooling years. So many projects that mean a lot to me and I am very proud to be working on them with the foundation.
Being a talented producer, DJ and artist, can we expect a follow-up to your 2020 debut LP Original Copy? What would you like to experiment with next when it comes to producing music?
I cannot wait to express myself through music. It has been a long time since I put music out and I know my cupcakes are tired of waiting. But maybe I'll let Rihanna go first.
Finally, what's next for Cuppy?
I'm definitely having an amazing summer. It feels good to be back to work and I feel like Cuppy is on a mission regardless, but look out for some curve balls, pink ones!
Listen to Festival Mix 22 by clicking here. Follow Cuppy @cuppymusic
Interview by Cameron Poole