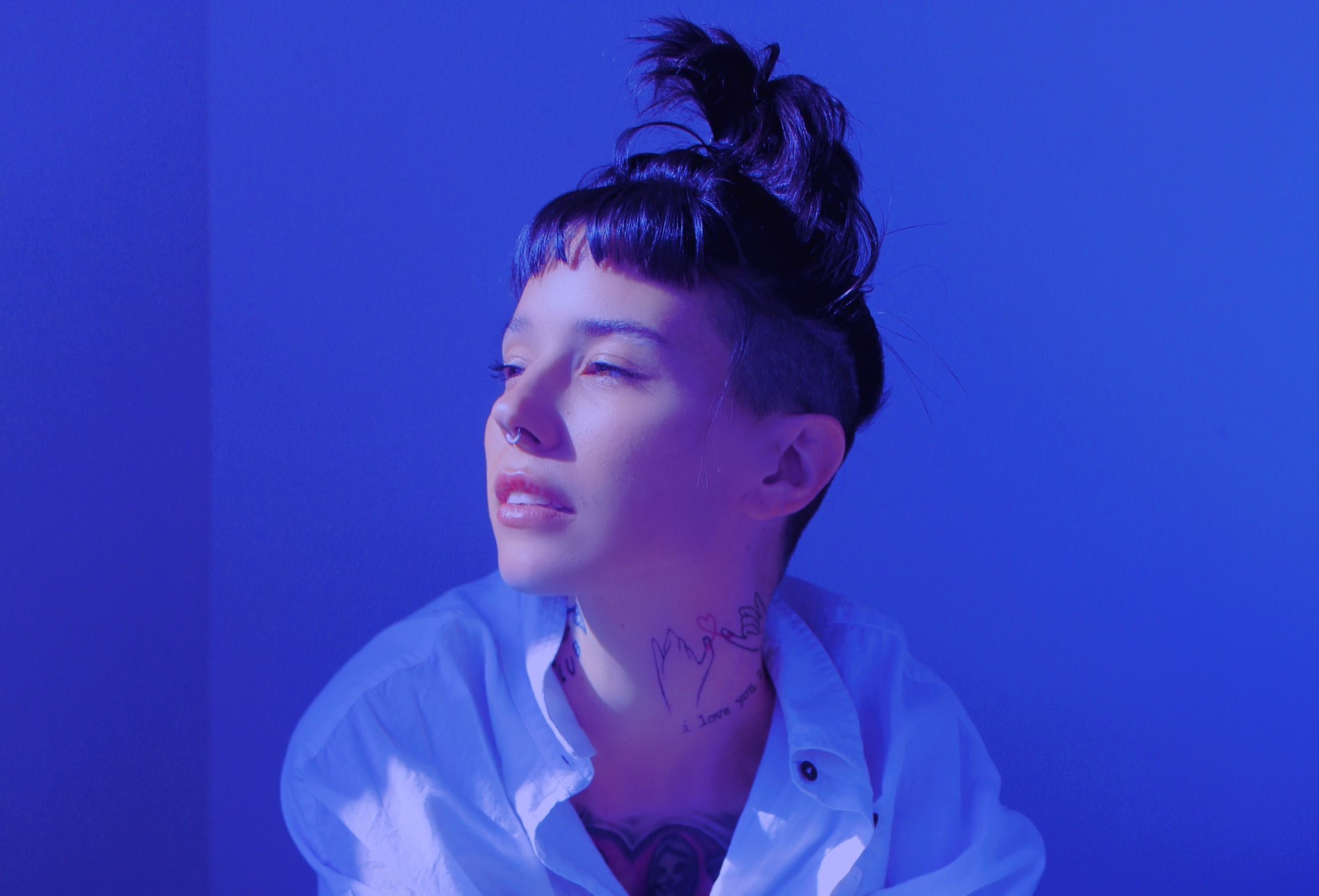 dani bby
American singer-songwriter dani bby reflects on a past relationship with the breakup anthem, Swipe Right!!
Non-fiction pop artist dani bby writes from the heart, every lyric is an honest insight into the trials and tribulations she has faced so far. Whether it's dani discussing her teenage years on debut single I Grew Up In LA or toxic relationships on new track Swipe Right!! dani bby wants to help people feel a "little less lonely in this extremely alienating world." What makes dani bby stand out as a new artist to keep an eye on is the fact that she is a tenaciously spirited musician who is committed to being the best she can be.
Having battled demons in the past, the reason why she picked dani bby as her artist name is because it represents the rebirth of her sober self and how she is learning to walk, talk, act and live again as an artist, musician and creative mind. Undoubtedly her hard work is paying off, she's signed a music deal with Sound Republica, just put out Swipe Right!! with Willow Smith, and is gaining more fans thanks to her truthful and relatable sound.
1883 Magazine had a chat with dani bby and discussed Swipe Right!!, collaborating with Willow Smith, what it was like working on Kanye West's 'Sunday Service', and her non-profit Animal Sanctuary.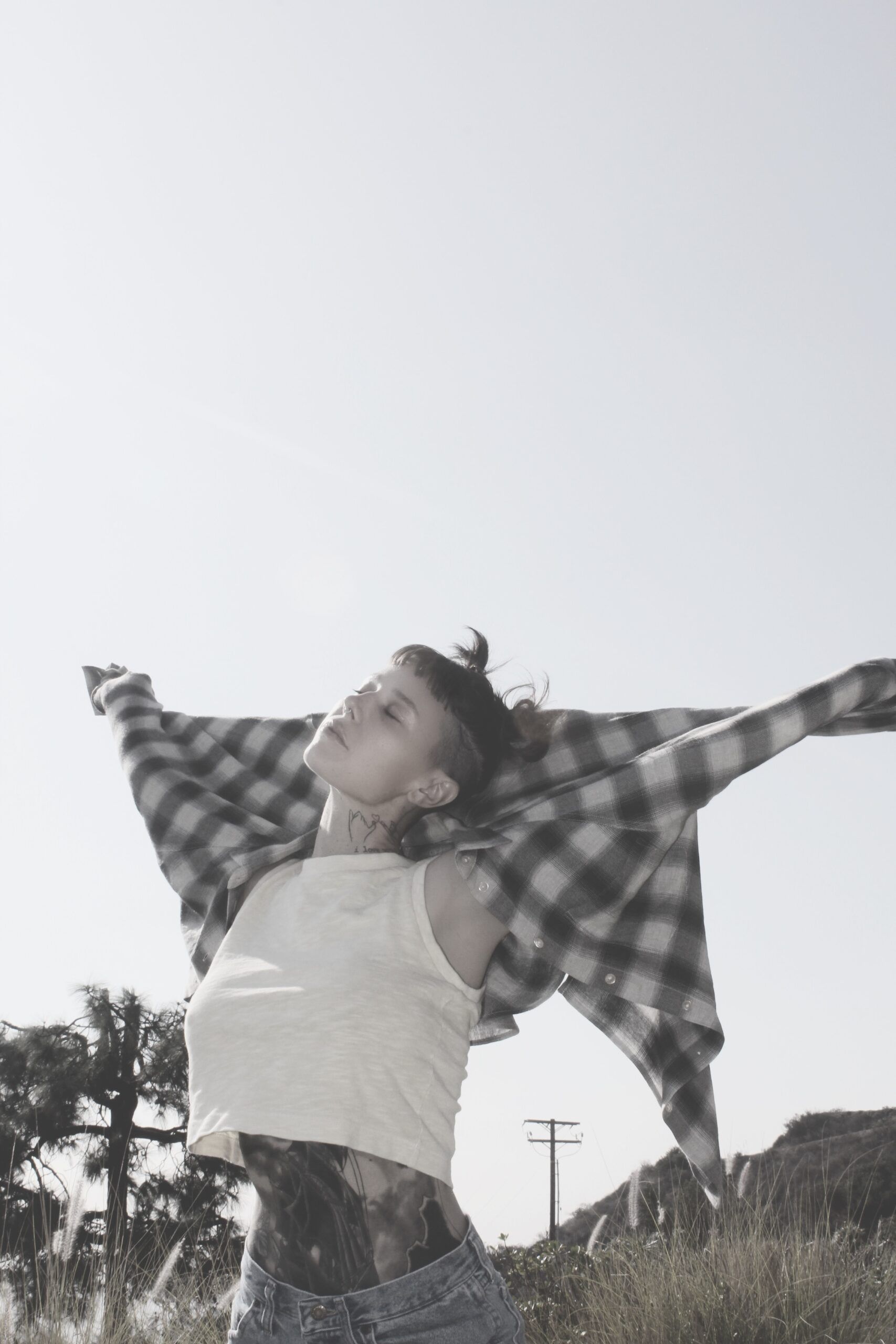 Hey dani bby, congratulations on releasing your latest track, Swipe Right!!. Can you please tell us what inspired you to pen the track?
Thank you so much! The song was inspired by a very toxic relationship I was in many years ago. From my teens to my mid-20s, I gravitated towards certain personality types. Narcissists in particular provided a chaos I didn't realize I was seeking at the time. Needless to say, the girl from that toxic relationship broke my heart. She was the first girl I was ever head over heels in love with and also the first girl I ever slept with, so it was very emotionally complicated for me. Eventually, I made peace with it, and we are even friends to this day. But it took a lot of therapy, whiskey and then sobriety to get me there.
For anyone who's discovering your work for the first time, do you mind  please explaining what your sound is and why you are a "non-fiction" pop artist?
My sound is honestly bred from the feelings that come with the story I'm telling. One day it may be angry and the song comes out with this pop punk vibe, then the next it could be just me and a piano because what I'm writing about is painful and sad. None of my songs are fiction. None of them aren't true. One way or another every song is based on the facts of my life. Writing is a form of therapy for me. It allows me to process events and find what I need to let go of.
We love how dedicated you are, not many artists can say they've sold all of their possessions so they could up sticks and move somewhere brand new. Do you think you've benefitted as a person and as a musician by making the move?
Absolutely. I believe every person should do that type of cleanse at least once in their life. We are so addicted to screens, to social media, to outside stimulation, that we let our lives pass us by. We lose who we actually are. The more that we are inundated with mass media and consumerism the less we are connected to our roots, to nature, to the very things that ground us. Living in my van, I would shut my phone off because there was no need for it, I didn't have anywhere to be. I didn't watch Netflix, I read books. I wasn't on Instagram, I was hiking or I was sitting by the fire with my dogs. I went to sleep when the sun went down and I woke up when the sun rose. That particular journey gave me a chance to get to know myself again. To grow spiritually and emotionally. Getting sober and living/traveling in my van are the two most important things I have done in my life.
Alongside music, you've previously worked in production and you worked with Kanye West on his musical ministry service, 'Sunday Service'. Tell us about that experience…
It would be really hard to discuss that chapter of my life in this short a period. However, I will say that I have the upmost respect and love for Ye and will always stand by that. Also, regardless of what the media says, we really did spend every Sunday in church. It was the entire crux of Sunday Service. We sang, we worshiped, we held hands and we prayed. Egos were left at the door, and for those two hours we were all family.
The music industry can be fickle sometimes and it can be hard on deciding who to work with or which label/publishing deal to go for. Why was Sound Republica the right choice for you? And what advice would you give to other artists when starting out?
To be honest I am all about energy when it comes to allowing people into my circle and into my life. You could be the top label/producer/distributor in the world with all the right connections and stats but if your energy is off, if it's dark, I won't work with you. It's as simple as that. The owner of Sound Republica was kind and honest, it was all about the music, nothing more. The advice I have for artists is always listen to your gut and never lose the rights to your music, regardless of what they promise.
Willow Smith played guitar, bass, drums and keyboard on Swipe Right!!, how did you both end up collaborating together?
I've actually been a part of her camp for almost two years now and it just happened organically. We were in the studio for her project and she happened to hear Swipe Right bleeding out of my headphones. I wouldn't let her hear the whole thing for two days because it was such a skeleton outline. I was nervous because I respect her so much as a musician and as a human. Finally, I gave in and she listened to it. She really loved the track and jumped on it that night in the studio. It's an experience I will never forget; we had so much fun and she was so encouraging and supportive of me. I love her dearly, she's truly a gem of a human being.
In your spare time you're a big animal lover and it's amazing to hear you started a non-profit called Rebirth Rescue and Animal Sanctuary. How's everything going with it?
Honestly, it's always been one of my goals in life. My tiny little one-bedroom apartment usually has about 12 animals in it at all times! They have no idea how much they do for me on a daily basis. Our rescue has saved, rehabbed and rehomed around 100 animals since the beginning of the pandemic. It's only myself and my partner in the rescue, Levi Meaden, so it's an insane amount of work. But it's always been a dream of mine to run a 501(c)(3) non-profit animal rescue. In the next 5 years we hope to buy a large amount of land where we can really create a beautiful sanctuary. My goal is to be able to pull all animals from the LA Shelters that are red listed (set to be euthanized) monthly and bring them to my sanctuary where they can stay as long as needed. I know, I know, it's quite the dream, but I truly believe we can do anything we set our minds to.
Finally, what are you hoping to achieve by the end of next year, do you have any plans in store?
I have a very exciting announcement that I can't reveal just yet! But what I can say is I am excited the world is opening back up so that I can get on stage and share this music with people face to face.
Listen to Swipe Right!! below. Follow dani bby @swiperightbby
Interview by Cameron Poole