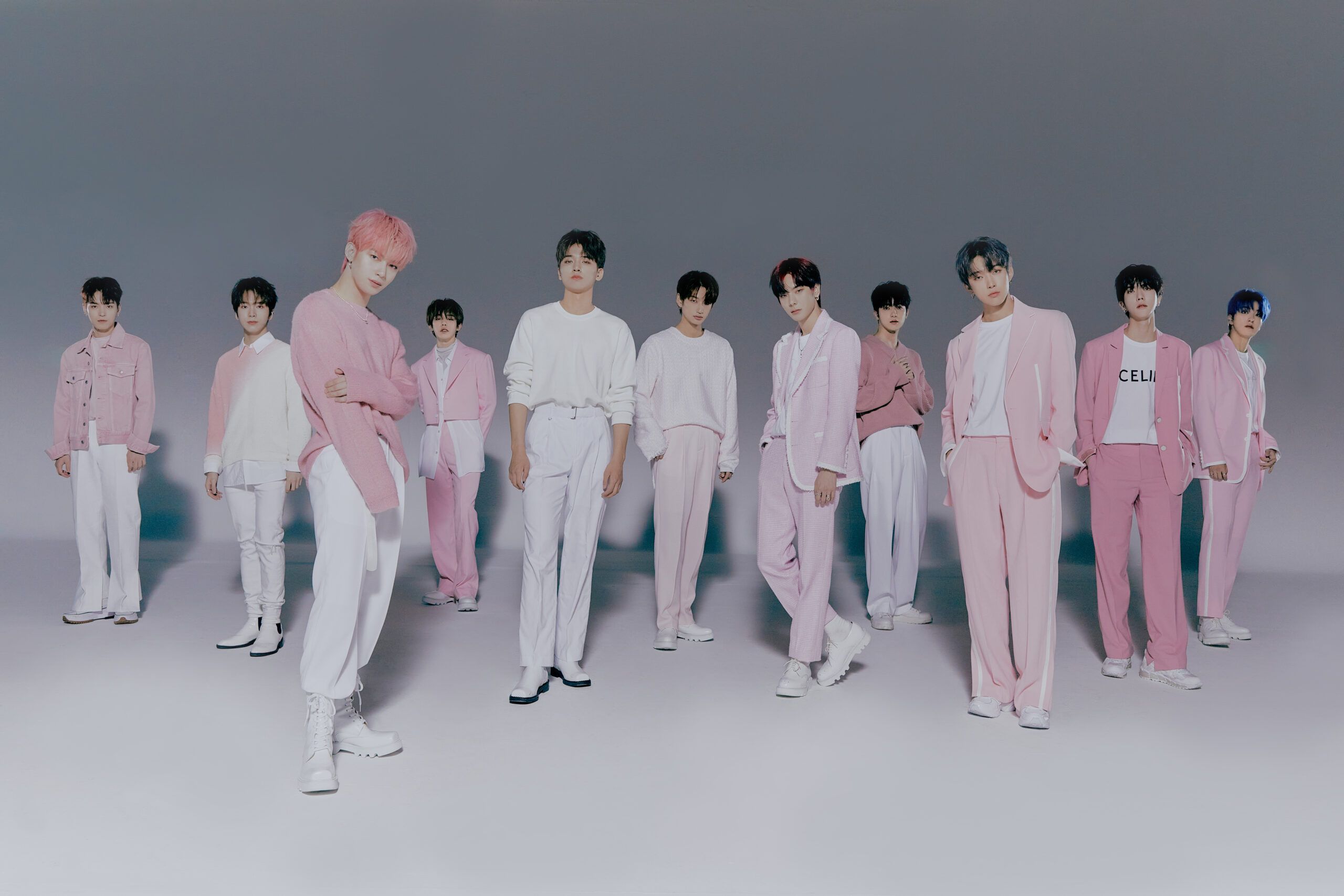 OMEGA X
K-Pop rookie group Omega X have burst onto the scene with their thunderous debut VAMOS – and in an industry where setbacks can feel devastating, they're living proof that second chances are worth giving. 
If 2020 and 2021 have an overarching theme, you could argue that it's 'missed opportunity'. Chances for connection, new experiences and growth were suddenly snatched away, forcing many of us to simply sit back and wait for the world to open up so we could start afresh. But for Omega X – who debuted last month with their first mini-album VAMOS – this year proved not to be one for lost chances, but second ones. 
The group is made up of 11 members who all share a common trait: they were part of groups that have disbanded, are currently inactive or that never quite got the chance to properly take the stage. The line-up includes Jaehan, Hwichan, Sebin, Hangyeom, Taedong, Xen, Jehyun, Kevin, Junghoon, Hyuk and Yechan; and whilst some of the members were previously in groups together, others have come into the fold alone. The size of the group is by no means distinctive in the world of K-Pop, but their unique background does set them apart. It's something that's had them playfully dubbed K-Pop Avengers. 
The result of this innovative idea is VAMOS, a mini-album (similar to what would be classified as an EP in the West) containing 5 songs, including the titular lead single. The release is accompanied by a music video for VAMOS, a booming and powerful first look at these boys as a unit. The song is loud and unafraid to take up space, something that mirrors the ethos of Omega X. This is their chance to introduce and reintroduce themselves, and they're jumping at the opportunity.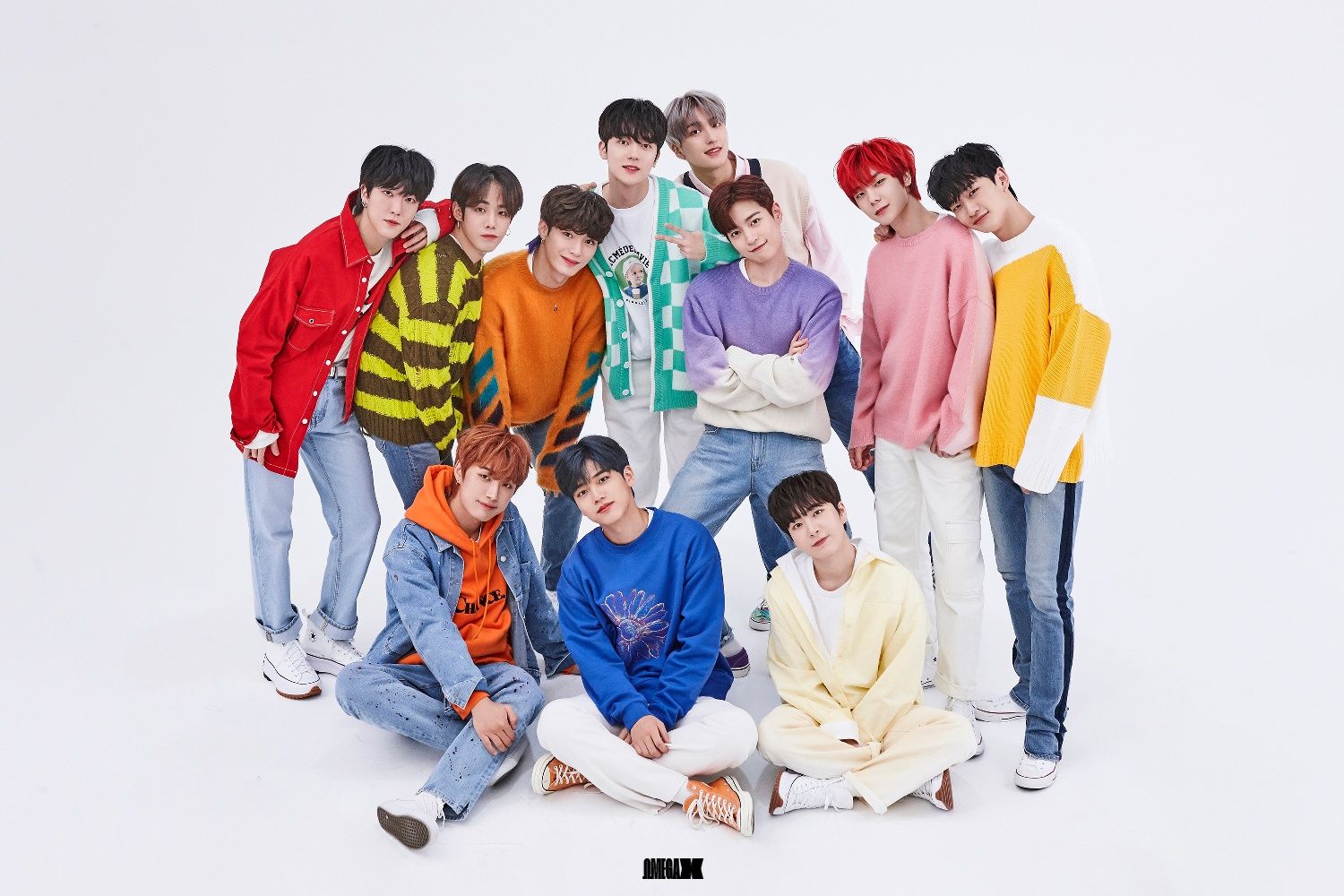 Speaking to 1883 about the group's unexpected second shot at success, vocalist Hwichan believes Omega X is 'both an opportunity and fortune'. It's a sentiment echoed by his bandmate Junghoon, formerly of the group ENOi, who elaborates by saying 'when my former group was disbanded, I wanted to find a job that would let me perform on stage again. When this opportunity came, which was much sooner than I thought, I was so happy at the thought of performing on stage again.' K-Pop is a brutally competitive industry where groups form and disband every day. A first chance can be hard to come by, and a second almost impossible. It's something the boys of Omega X are all too aware of, with Yechan, formerly of 1THE9, admitting 'I didn't expect it at all, but I'm adapting quickly and I feel so happy to be performing music.'
It's a joy that's palpable when you watch the group's pre-debut reality show – aptly called LOADING: ONE MORE CHANX. The YouTube series follows the group as they move into their new dorm together (rookie K-Pop groups often live together in shared rooms at the start of their career), using table-top games to figure out who will get which bed and dividing up cooking duties as they prepare meals for each other (rapper Sebin proudly admits 'yes! I'm the mother figure to the members'). It's a scene reminiscent of summer camp, with all that same buzzing excitement of an environment full of new and familiar faces, and the anticipation of what's about to come.
It's a stripped-back look at the group, who up until this point had, as Omega X, only been revealed to the world in a series of stylish and slick teasers. Xen, the former member of the group 1TEAM, says it was important fans were able to see '[their] real selves and unstaged moments' as they navigate this time together. Speaking of their new lives as roommates and bandmates, Jaehan admits that 'since we have a lot of members, we learned to understand, care and be considerate towards one another', with Kevin adding 'each member has his own way of living so I learned to respect the members' lifestyles, and where to draw the line on pranks.'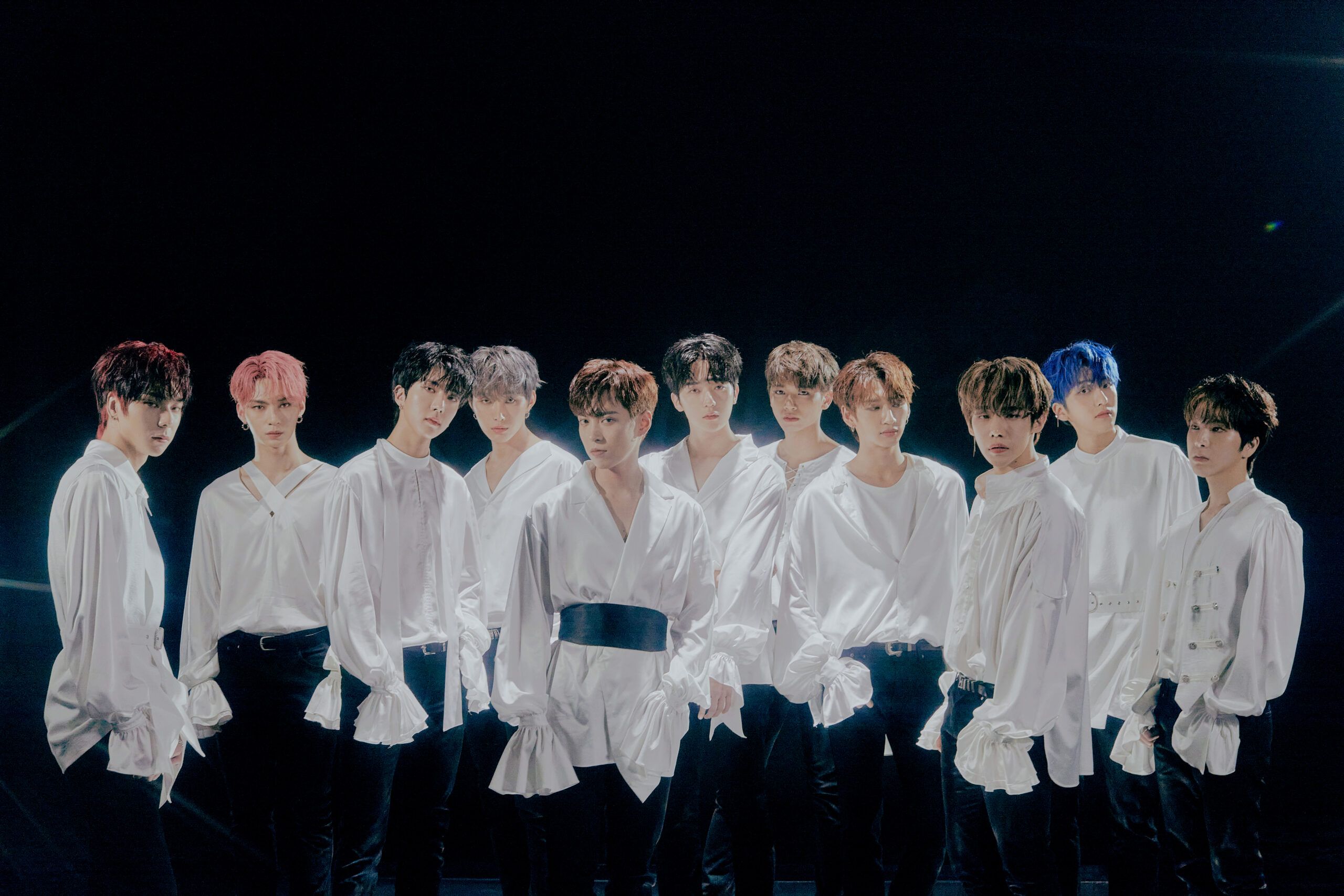 Emerging onto the scene at any time is difficult, but debuting while the world is still largely shut down due to Coronavirus is a whole new challenge. Currently, in South Korea, weekly music shows where artists can perform and gain a fanbase are taking place without an audience, and events called fan meetings where artists can interact with their fanbase are mostly taking place online (although youngest member Yechan says they're 'excited to meet the fans online'). For an industry where artists are so inextricably linked to their fans (they often have official fan group names and special trademark 'light sticks' to wave during concerts), this could be a huge hurdle to overcome. But Omega X isn't letting that get to them, as dancer Taedong eloquently states: 'when one starts to ponder about the timing of things, there will never be the perfect time to do anything. I don't think this is an easy time right now, but Omega X is ready and it doesn't deter us.'
Perseverance seems to run through the core of Omega X, which is admirable given that many would have felt disheartened after facing the setbacks some of the members have endured. But it's that determination mixed with the perspective of the industry they're re-entering that makes their debut all the more exciting. They're keen to look ahead to their future, taking existing fans along for the ride while gaining new ones. K-Pop's seen an expansive surge in popularity in recent years, and the group cites older artists like SHINee's Taemin, EXO's Kai and BTS' RM as inspirations for their career. They want to forge their own path though, with Hwichan reinforcing 'I'm excited to make a name for ourselves and contribute to K-pop's globalization. 
While releasing art in a time as unprecedented as this is no one's ideal situation, their debut feels almost poetic. Bent but never broken by unexpected setbacks, the group is determined to push ahead better and stronger than they were before. As Taedong concludes, 'Omega X is the perfect fit for me.'
Interview by Lucy Ford
Photo Credit: Spire Entertainment
Omega X Socials: Omega X Official Twitter | Members Twitter | Instagram | YouTube | V Live
VAMOS is out now.