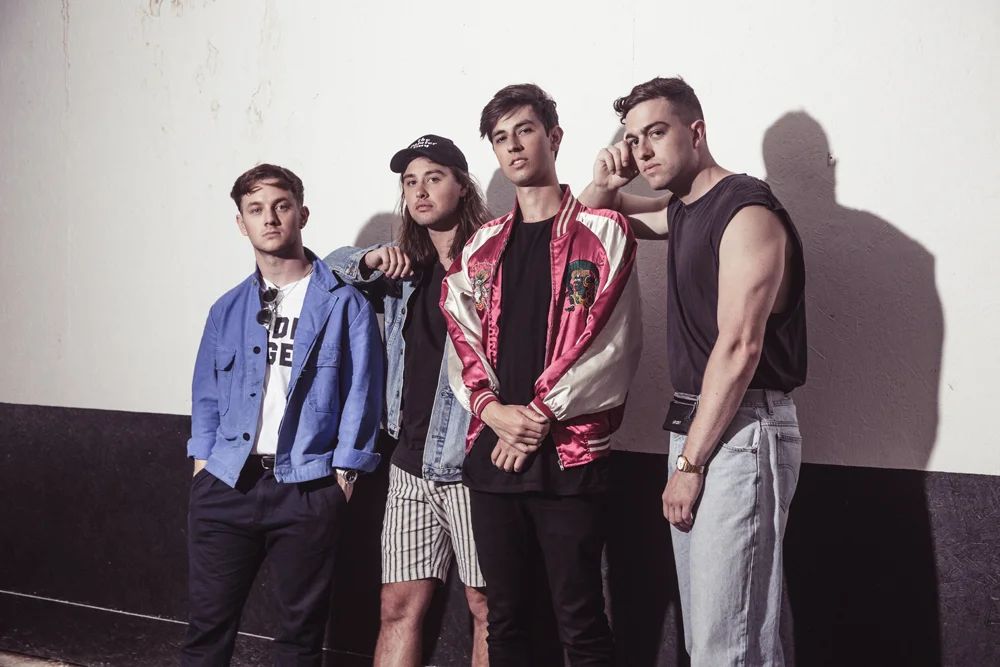 Drax Project
Having supported Camila Cabello on their European tour we chat to New Zealand four some Drax Project about filming the video for track 'Woke Up Late', busking to pay their rent and new EP Noon.
Kicking off their fascinating music career as buskers, Drax Project have slowly but surely emerged as ones to watch – not only in their hometown Wellington, New Zealand but also internationally. Supporting Lorde on tour is just one of their many highlights they experienced throughout their career. So far they have done shows across New Zealand, Australia and are now supporting mega star Camila Cabello on their European tour.
They have recently released a brand new EP titled Noon, consisting of five songs full of infectious energy will have you singing along even if you don't know them.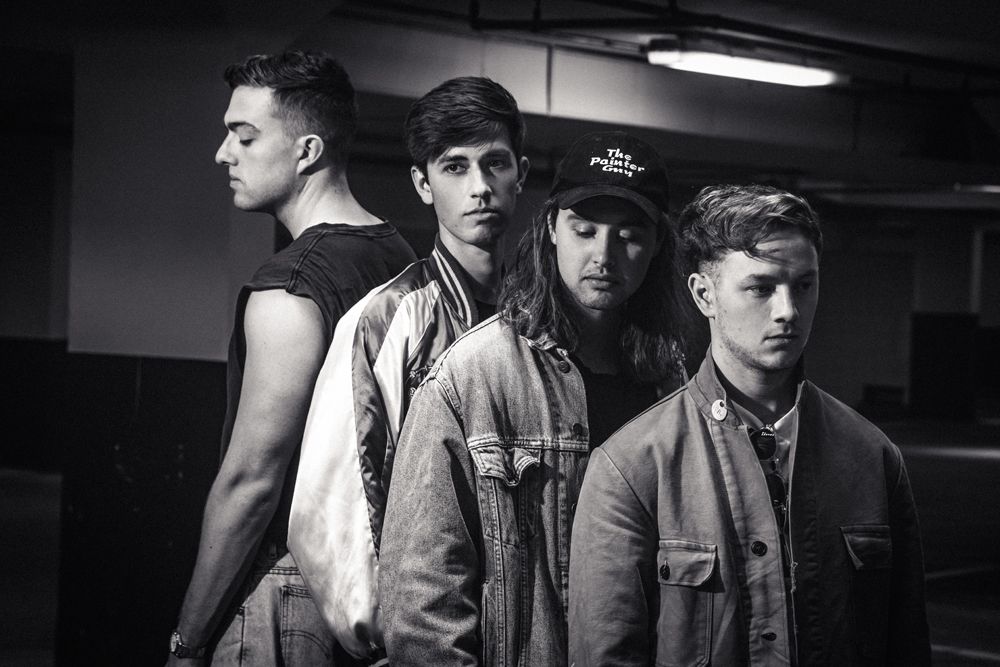 After their photoshoot in a car park nearby Liverpool street in London we sat down with the New Zealanders and spoke to them about touring with Camila Cabello, filming 'Woke Up Late' and busking to pay their rent.
How did you guys meet each other?
We started out as a busking group, we played drum, sax which then turned into Drax. The idea was playing covers on the streets, from there we met bar managers who asked us to play in bars. Then our bass player joined and we did more busking and cover gigs. And then we started writing our own music at the point, and started recording. It was a really organic process. Most of us met at the New Zealand School of Music, studying Jazz Performance.
How did you get into busking though? Didn't you find it difficult to find an audience?
Some of us had been busking since I was young, in a little small town. The first time, we were quite unsure, especially with the drums it was difficult to set it up but we were enjoying it – we wanted to make some extra cash for the rent. Our parents said either we have to work during summer or start paying rent. It was funny actually to come with buckets of cash and saying "Here is the rent". So that's how we started.
It's also part of our process now, we play new songs live before they are recorded and see how people react to it. It's our process of informing them. The first show we have done oversees was a show in Australia, it was a 3 and a half 5 hour flight.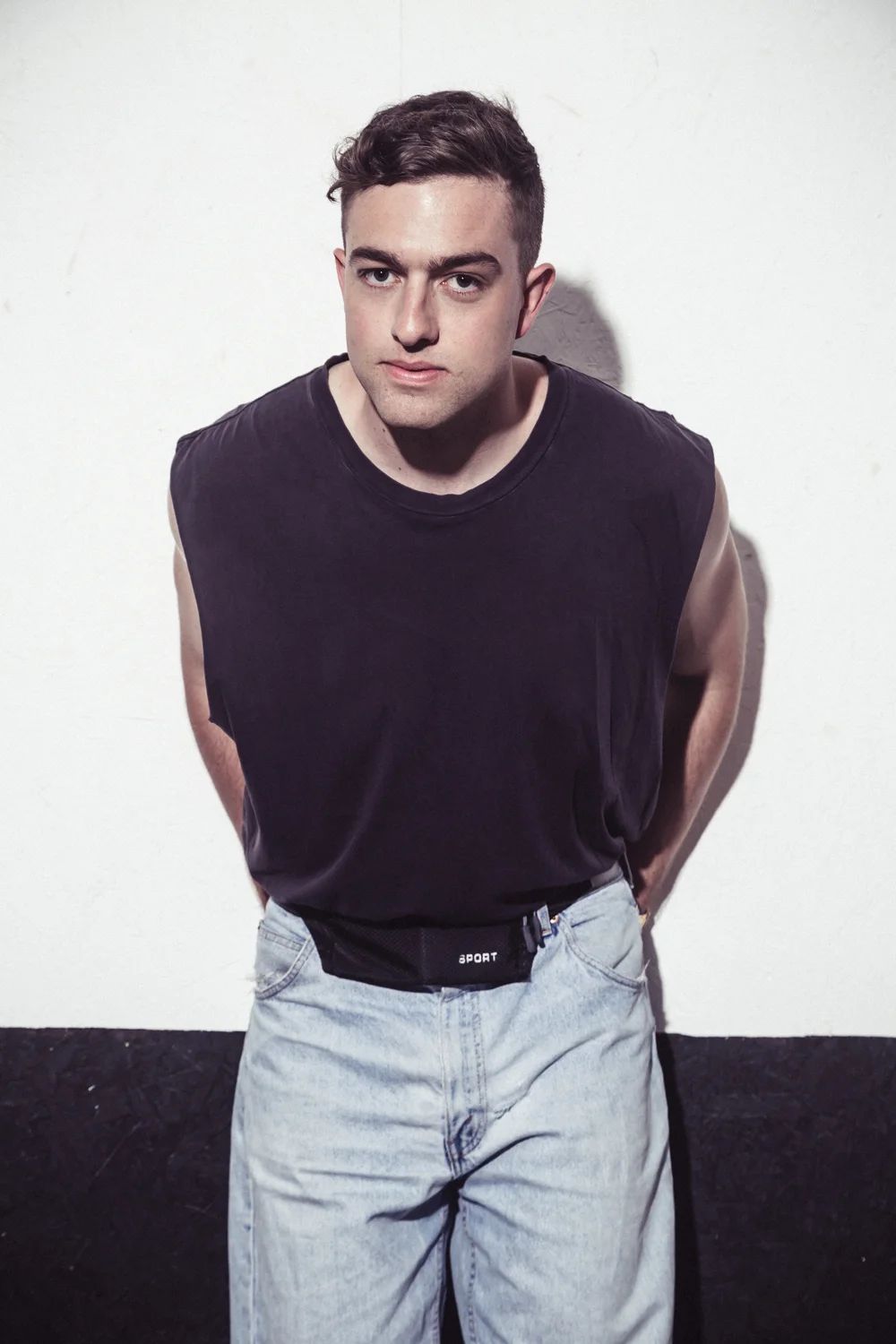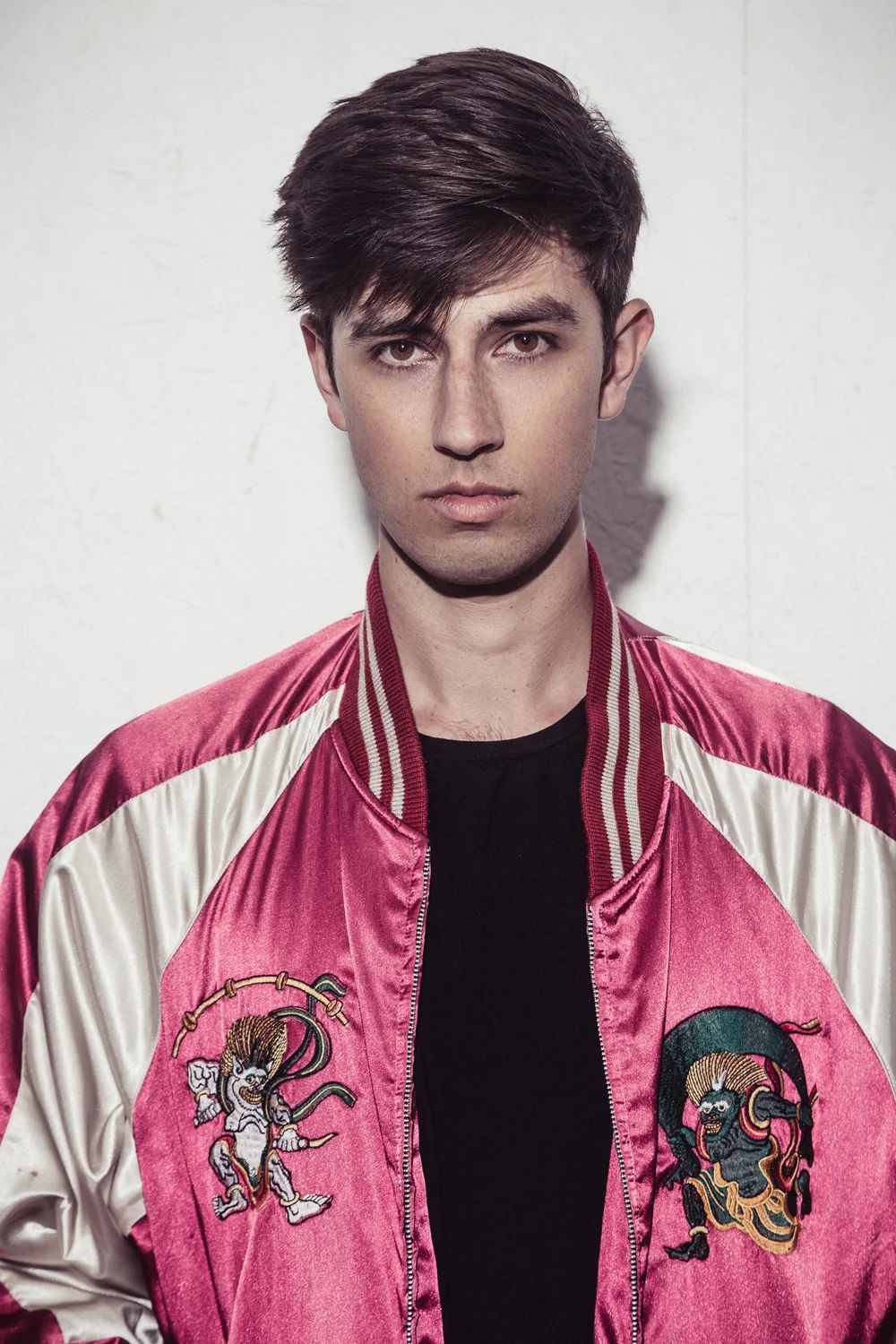 That must have been such a great experience. 

It's just the start of touring, everything so far has been amazing. It's always interesting when we perform in a place where people don't really speak English.
Trust me, us foreigners do speak English! I'm German but understand everything – I feel like English native speakers usually think that non-natives barely understand anything but it's fake news!
We assumed that, a lot of Germans and other nationalities do speak great English.
What's the music scene like in Wellington though?
There's a quite small scene, people know each other. There is a lot going on though, it has grown a lot. There are a few venues where there is always music going on. There are a lot more international artists coming over as well, they are interested in Wellington.
So you didn't find it difficult to break out in the scene over there?
It's not really breaking out, we are doing small progress step by step. It's been four years since we started busking and now we are touring through the country. We released music and played at some festivals. But it wasn't until we released 'Woke Up Late' that we got picked up on radio in New Zealand and got played a lot. It's been a really natural development. It seems like people who support our music genuinely want us to do well and succeed which is genuine.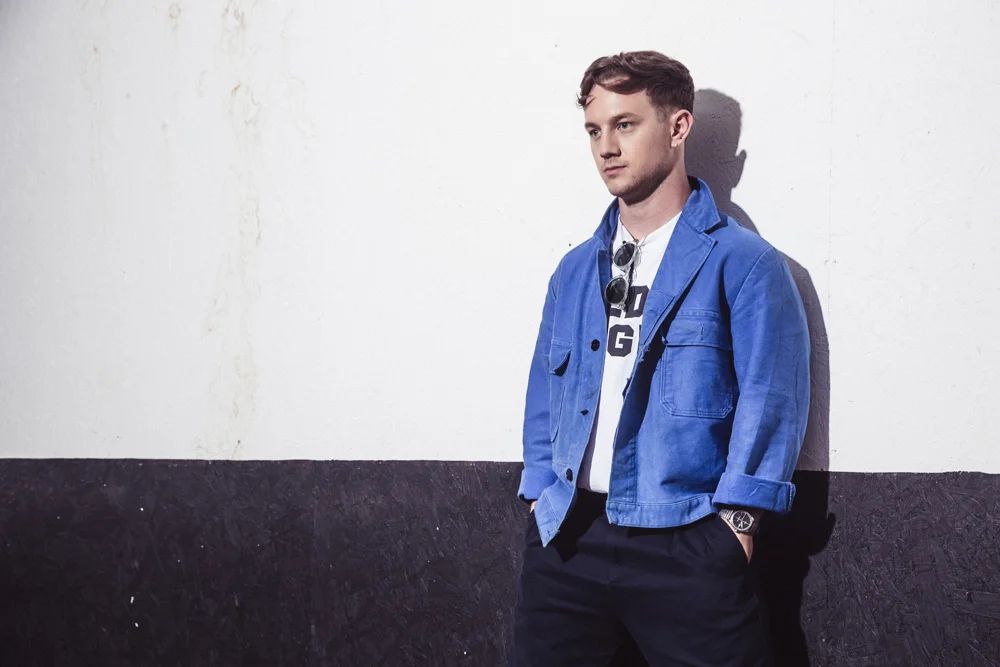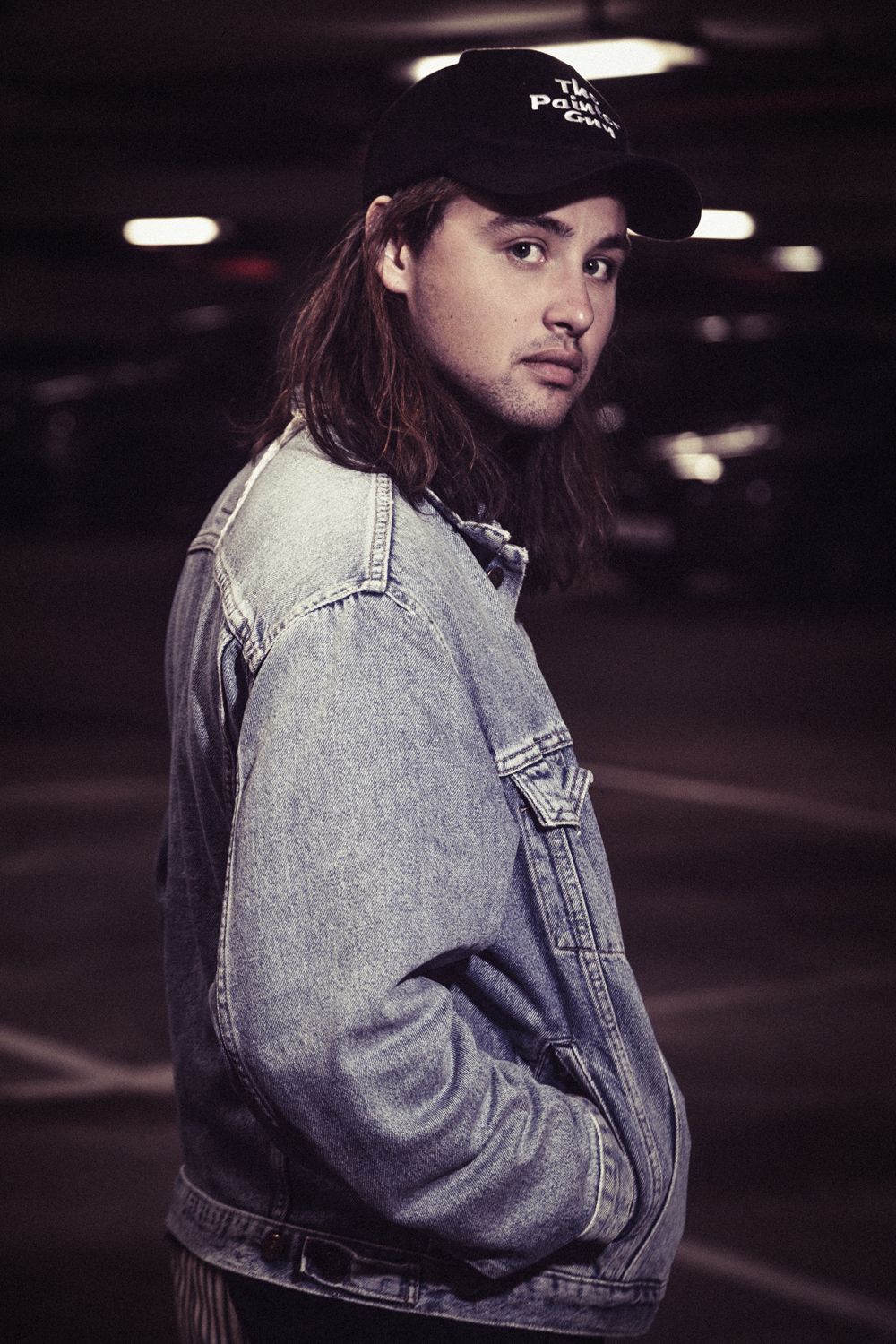 Why would they want to see you fail though?
No, it's just nice when they come up to you and say 'I saw you three years ago at my high school ball, can't believe you guys are doing this and that now'. That's really cool, they feel proud of us.
You guys even supported Lorde on tour. What was that like? 
That was so cool. That was the first gig we did after we released 'Woke Up Late'. As soon as we started people were like really into it. We love opening for people.
Really? Do you not find it difficult to convince the crowd while they are waiting for the main act impatiently?
That's fun! It's like busking – people don't know who we are so we have a challenge. It's just so exciting to perform in front of a crowd of people and see their reaction. Also going to the UK and people not really knowing who we are is crazy. It's so cool when people asked Camila under a Instagram post who the support act is, and that they wanna hear a song and can sing along. That's so cool. It's weird how people like to know that.
To be fair, I love finding out about support acts too!
Yeah, definitely. When Camila posted the support act, us, and we were insecure about reactions but people seemed so happy, and really supported.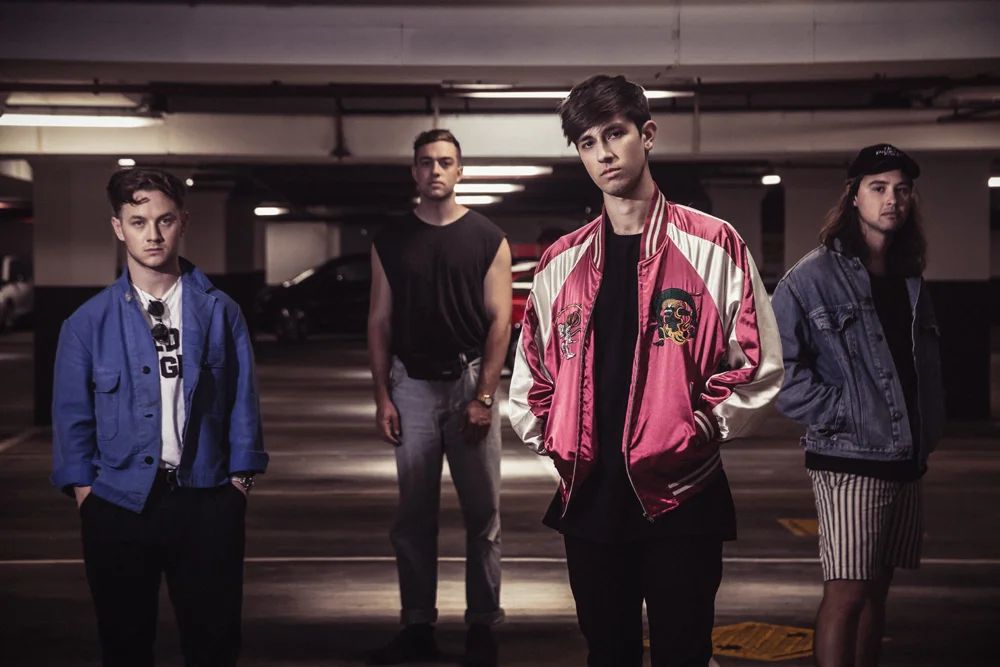 How has it been touring with Camila Cabello?
It's been great. She has given us cupcakes. She's just super busy and we are trying to stay out of her way. She's also been on the Taylor Swift tour as her support act so she is super busy, she has got so many shows. She probably only has one hour when she is free from work. We chilled with her managers though, the whole crew is super nice.
Let's talk about your EP, what's the inspiration behind it? Why did you call it Noon?
All songs are basically about new beginnings, relationships or periods of times in our lives. There are five songs on it, every song fits together. Noon was inspired from 'Woke Up Late', from the line '..slept til noon..'. It's the beginning of the day.. but you wake up late. Also you can say it from forward to backwards and the other way round. It was inspired from lyrics but we are not lazy, it took us five days to choose. We had a lot of other options. We wanted it to be a theme.
Love that! What was the music video shoot like for 'Woke Up Late'?
That was our first proper video with a story-line. Our friend is the dancer in the video. We were talking about the video and then one of us was like 'Wait I know who we can ask', and another one goes 'Do you mean her' and we agreed. It was really cool to film it in Wellington, too, because it's our hometown and people were like 'hey, that's my hometown'. It was pretty windy though, the shots at nighttime were super cold. Like super cold! It was fun, it was very cool. The story is about the day after when you wake up and you are not totally sure about the situation that is going on. Because you don't know where you are and if you're okay with it. But then you actually enjoy being with that person. The dancer tries to portray the emotions. 
She is a great dancer indeed. 
So what else have you got coming up for this year?
Just keep riding. We are going to the US and doing four small shows.