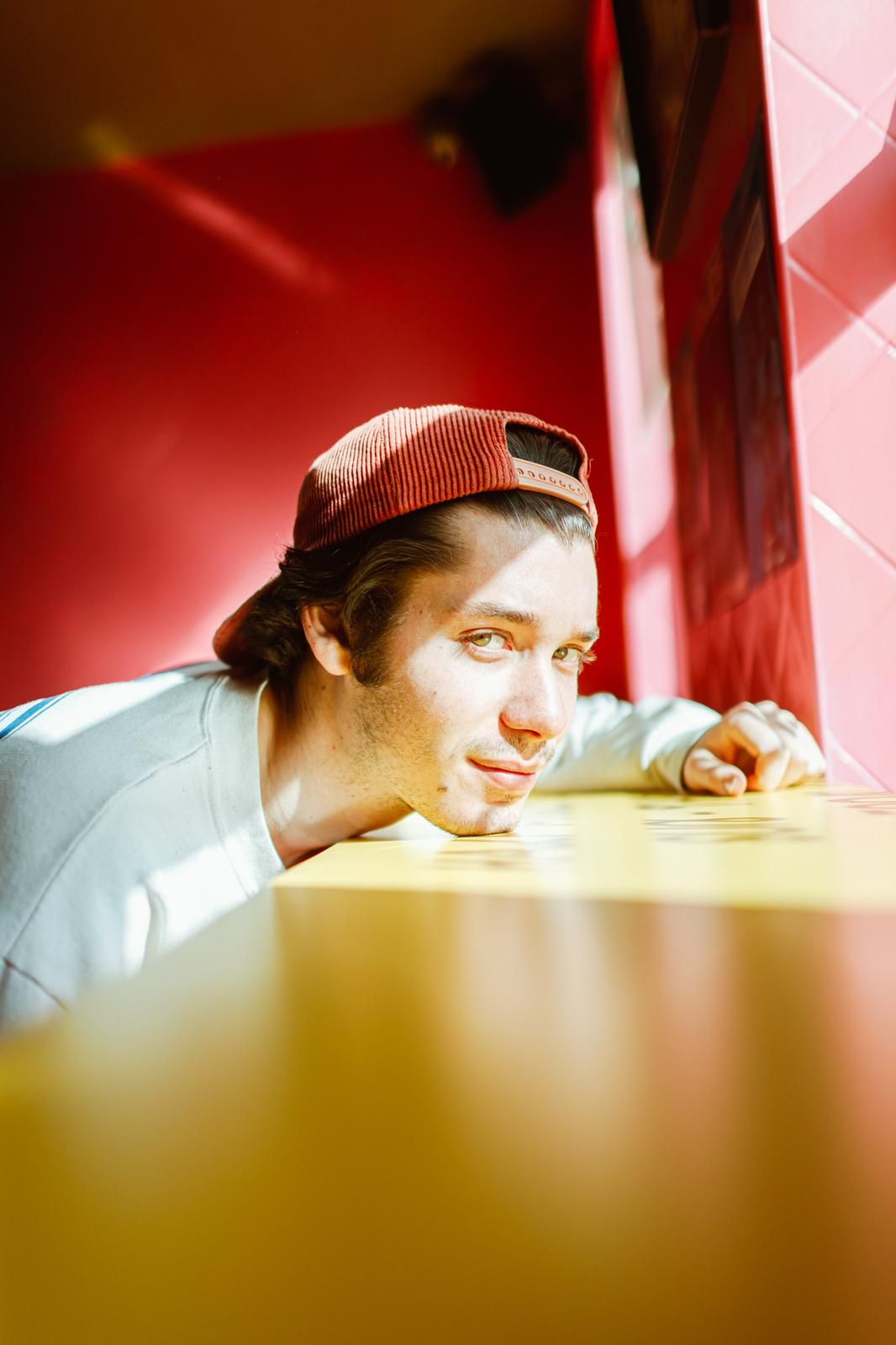 Eli Smart
Eli Smart is singer-songwriter from Kauai, Hawaii. The rising artist is bringing the tropics to Liverpool, thanks to his collection of breezy 'Aloha Soul' tunes.
Raised by a family of musicians and inspired by the likes of Gladys Knight, The Beatles and Prince, Eli Smart has managed to expertly distill the musical elements of two different worlds – the tropical sounds of Hawaii and the soulful grit of the northern UK music scene. Leading the eighteen-year-old to create his own genre titled 'Aloha Soul'.
Since his debut single Come On, Come On, Come On released back in 2018, the promising artist has continued to gain traction with tastemakers and he's put out a selection of great tunes which further highlight his musical talents. Alongside this, Eli Smart has also moved to the UK, specifically Liverpool, to pursue a music career whilst studying at university.
To celebrate the release of his latest track Highschool Steady and his debut EP titled Boonie Town, 1883 Magazine is premiering the song's music video and we also caught up with the artist. Read on to find out about his music, why he moved to Liverpool and his talented family…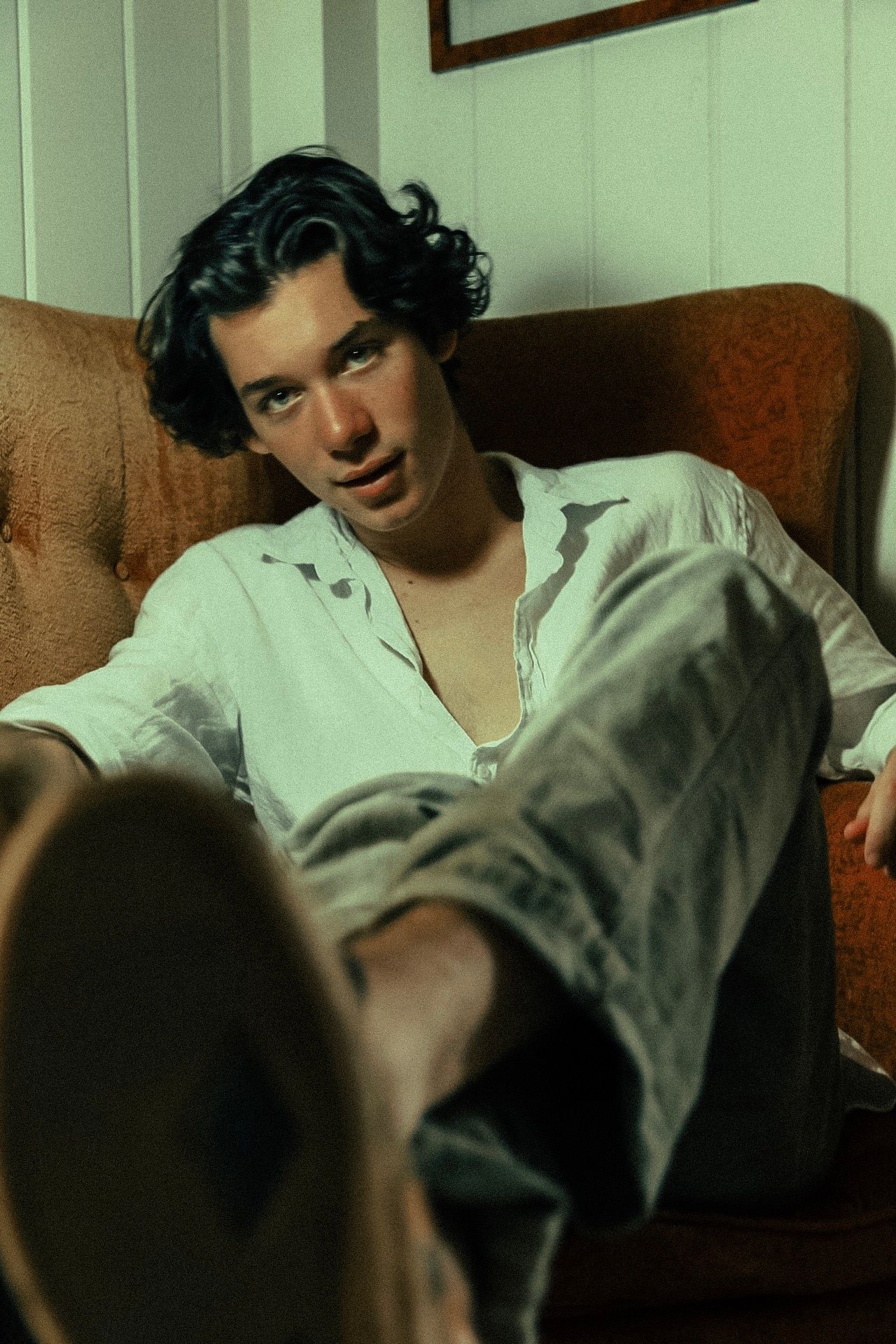 Hi Eli, congratulations on your new single Highschool Steady, it's taken from your debut EP, Boonie Town, which is out now. How did the track come about and what do you hope to achieve with this EP?
Highschool Steady was the first tune that I wrote when I got back home in March upon that initial lockdown. That song very much captured this sort of culture shock for me and the transition period where I was coming back from Liverpool, where I am studying, and then coming back home to like my OG hometown and then being back in your old bedroom and asking your parents if you can borrow their car, it was such a mind trip you know. You sort of cultivate an independent lifestyle away from home and come right back and you're twelve again.
It's a beautiful thing to be able to come back home but it was definitely a trip this time and with that song I kinda tried to represent that sonically and lyrically, it's kinda like in the production, it's a wall of sound, never stops, driving tune, it's kind of a whirlwind you know.
And that track is part of the Boonie Town EP and is what I hope to achieve with the EP… I guess these are exactly the songs I want to be putting out right now. I feel like with that tune it's something that I know a lot of my mates are going through and everyone has gone through it at some point, coming home to this place which is so your home yet this poignant realisation that you've outgrown it a little bit, you know? For me, it's the most comforting place on earth but I'm being pulled elsewhere, that sort of thing.
As Boonie Town is your debut EP, it's great to see that previous tracks like Cruela Deville, Come Down and No Destination made the cut, but it might surprise some fans that you didn't include your 2018 debut single Come On, Come On, Come On. Did you always know what songs you wanted to be on the EP or did it change over time?
Yeah, it kind of shaped up over time you know, as I was trying to figure out exactly how I wanted to present this body of work. I'm always opting for 'let's put on more tunes' but obviously there is a strategic side to all of that which I have to be gentle with, but picking these four tunes happened quite naturally. The more and more I started to record and produce, I think these four tracks bind together sonically in a nice way and it worked out that half the EP was written and recorded in Liverpool and the other half was written and recorded in Kauai. There's a really nice juxtaposition of those two worlds, lyrically and sonically for me. Yeah, it felt natural for those four songs to be the ones.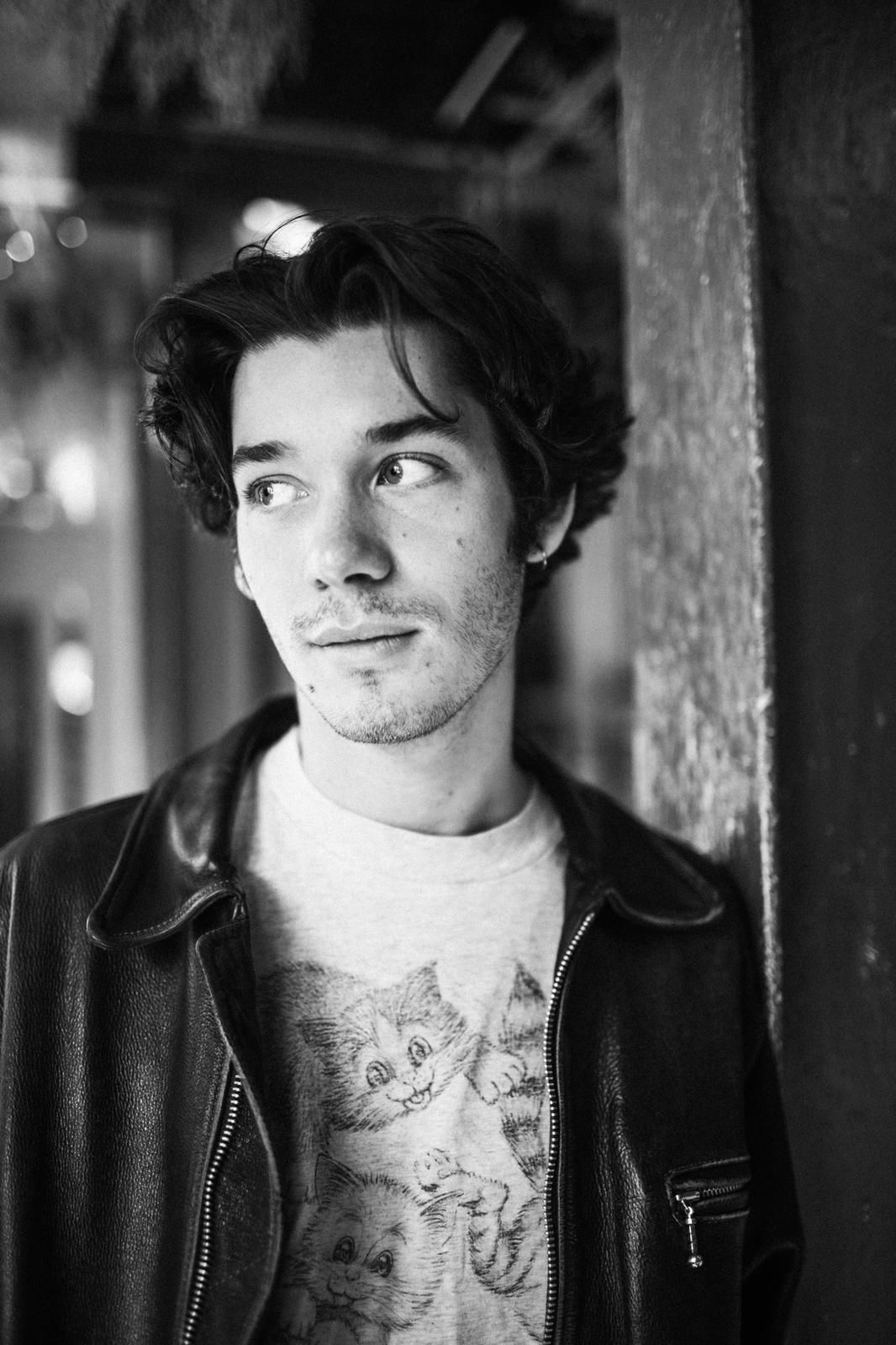 You are studying at LIPA (Liverpool Institute for Performing Arts) and you're a big fan of The Beatles as well as other renowned UK acts. What have you made from spending some time in Liverpool when you were here last year? And why did you decide to leave a tropical paradise for rainy England?
Haha! I mean I guess it's the same answer for both of those questions: I graduated high school over here when I was seventeen, it's a beautiful place to grow up and I wouldn't of had it any other way, but it is very small and there isn't much of a musical ecosystem as far as like as venues or a scene, we'd have to make it, me and my mates. We used to put on like shows, we built a stage in the corner of this ukulele shop here in the north side of Kauai, my family and I built a stage in the shop and that was kind of like the home venue for anyone who wanted to play.
Throughout high school I was trying to do what I could do here to cultivate the music scene, after graduating I found this school that was so much more affordable than schools in the US because of out-of-state tuition fees and all that craziness. So the financial factor was very appealing as well and I just love the idea of getting out of the US and going to the UK, I love it over there. Upon arriving in Liverpool, it was like the big city for me, I was just so bombarded with stimulus which I was so craving you know. I just soaked it up by meeting people, having a gig to go to every night, I don't know, it was the kind of kick I really needed in the right direction and I'm very grateful for that. My friends and family are stoked that I chose to take that kind of leap.
It takes guts to move to a different part of the world, did you know anyone in Liverpool at all?
No! When I went over I didn't know anybody but maybe a couple of family friends that I kinda got in touch with but I have cousins down in London which is sort of a reassuring thing. But in Liverpool I didn't know anyone but that is kind of what I loved about it, a total fresh start. Don't get me wrong, I love my friends, family and the scene we had here but I really enjoy having a fresh slate too you know. I love meeting new people and I was kind of set up for it. It was one of those things that at some point I realised that the fear element of it, it was such a daunting move and I was close to not doing it and staying in my comfort zone but I was on that pivot. I was like 'no, you got to do it. Do this!' It was that sort of thing you know.
You only really progress in life by going outside your comfort zone from time to time…
Yeah, I was stoked that I was able to identify that rather than succumb to the fear of it haha.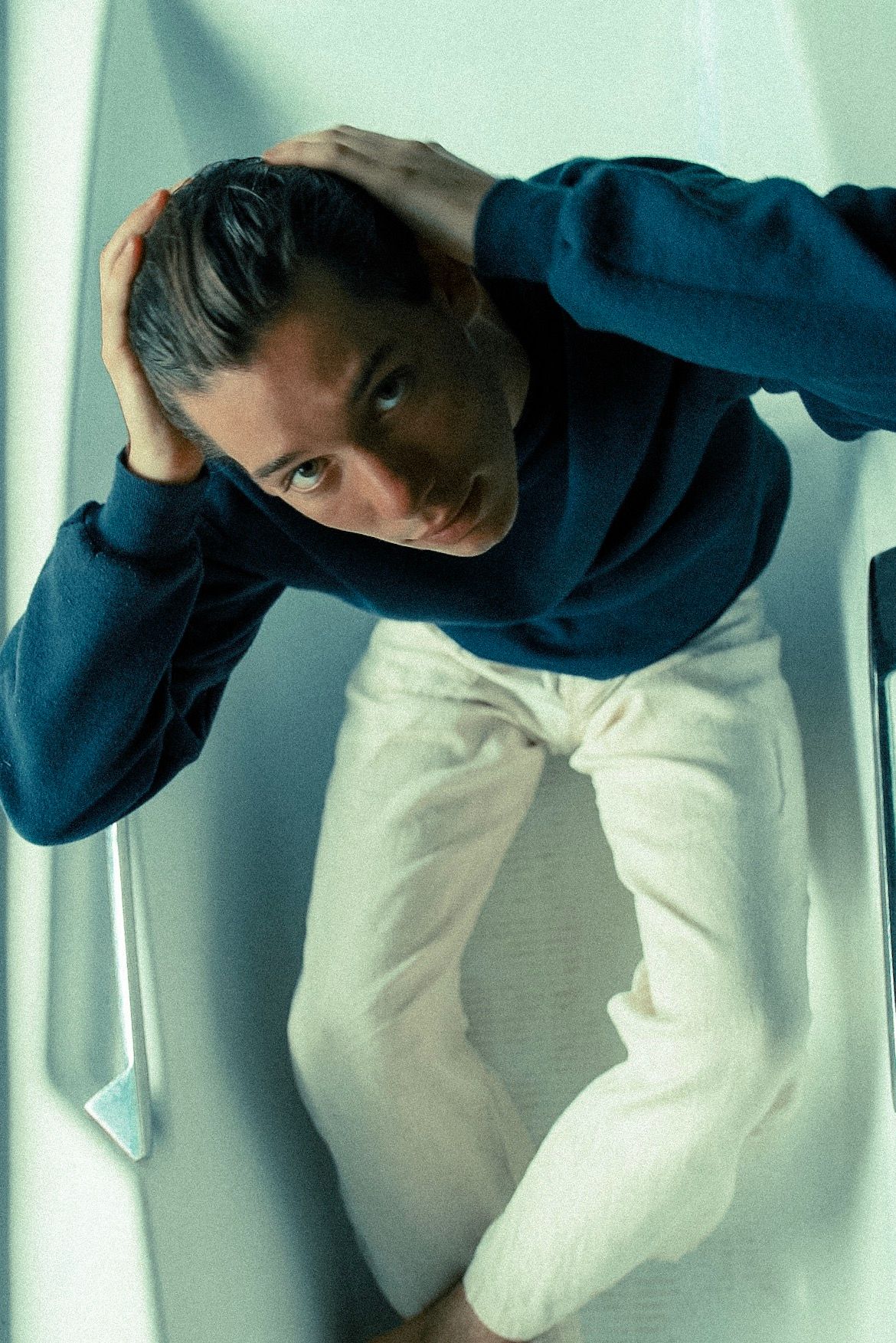 We know you're currently back at home because of the pandemic, but whilst you're out here in the UK, have you noticed any funny culture shocks or differences? Any words or anything in particular that has surprised you?
Yeah! Plenty, on all sides of the spectrum from cultural to musical, there has been so many. Words are a funny one straight off the bat, I couldn't even understand the Scouse accent when I went over there for the first time. I had a conversation and I was like 'I know you are speaking English but…' haha. When I was getting toured around my school, one of the first things they said was 'here's the pub, we have Friday night drinks here' and I was like 'the pub… alright in my school, I dig it'. And then I got a call from my mates who are on their fresher week that are studying in California and they got busted for having an open beer in their dorm and I was like 'you guys went to the wrong country' haha.
Oh yeah, you guys can't drink over there until the age of twenty-one! 
Yeah! It's civilised as it should be. Those are some of the incredible differences anyway. But musically, I think Liverpool fosters this kind of soulfulness in the music scene it nurtures and I think whatever the genre, there is always an atmosphere you tap into if you're a gigging musician. It's a very soulful, go for it and helter-skelter sort of attitude.
Not many people can say that they have coined the name of their own musical genre. To sum it up: 'Aloha Soul' pays homage to your Hawaiian roots and British northern soul. Tell us why it was important for you to come up with genre…
I can't actually take full credit for it, it was my favourite professor in Uni who I'm really close with. I was trying to write up a bio and he was like 'use Aloha Soul' and yeah basically I just ran with it! It kind of arrived less out of a need to call it something, it kind of just happened naturally and made sense. I mean moving forward I enjoy the idea of like…. I don't know, I think it's a funny time for the genre, with I think a lot of people actively trying to break down the boundaries of genre. I kind of like to entertain the idea of embracing one's genre and creativity can kind of be a freeing thing and it then has the opposite effect. That's just my own kind of little weird view on it but I enjoy having a name that I can put on this style of music, as opposed to like it's pop/rap/funk/folk.
It helps me by calling it something for my creative world that I can sit down and make a tune and kind of understand exactly where I'm referencing and pulling from you know – on a sonic level or lyrical level. But yeah, it helps me on the creative side and it's a cool-sounding genre name haha!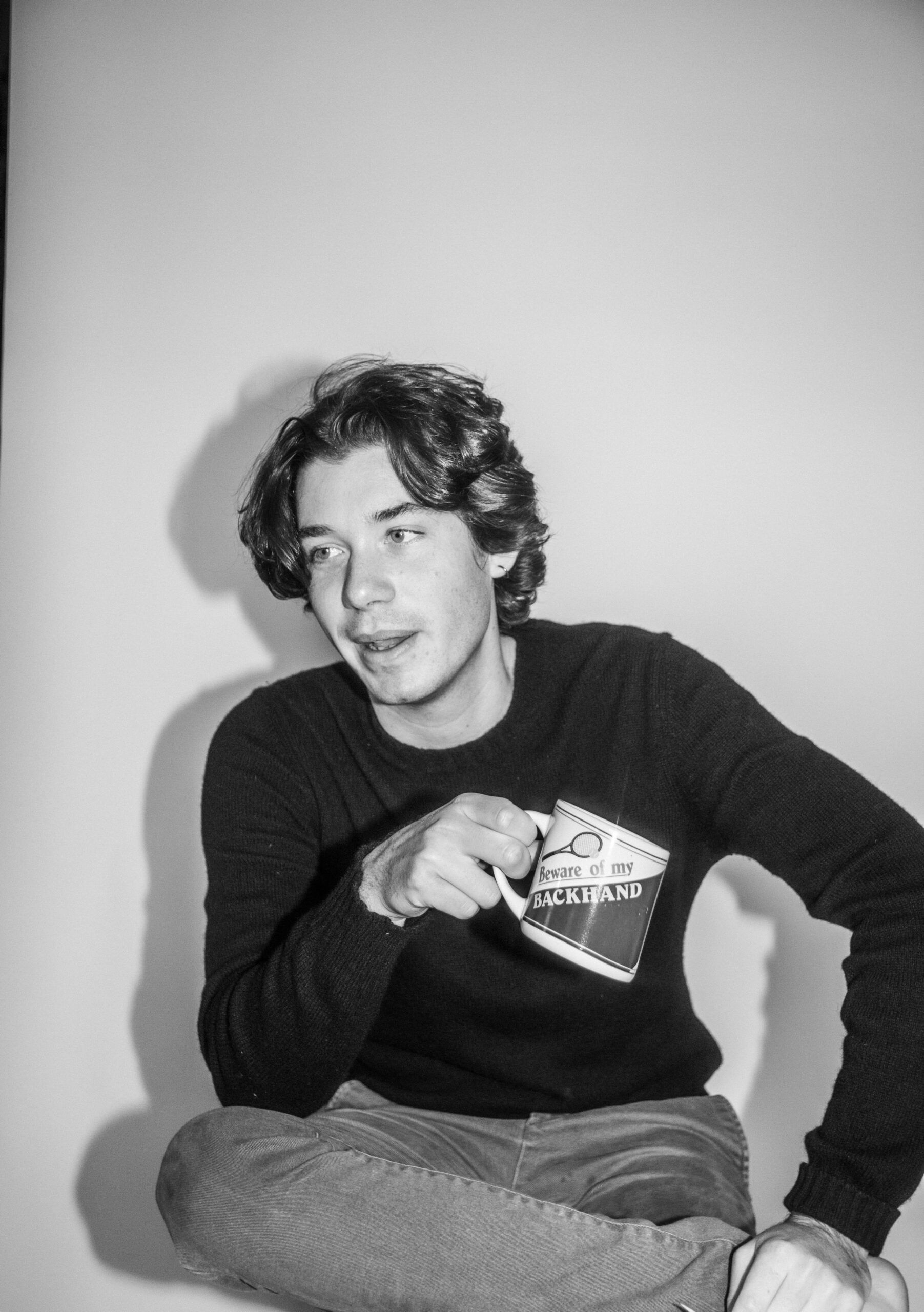 Your family owns 'Hanalei Strings', the only record store in Kauai, so it's fair to say you've grown up surrounded by music. What are your fondest memories from spending time working in the shop and why?
Probably just working there and then the shift turns into a kind of after-hours gig night, I love that you know. It's a beautiful place to work there in the day and when it turns into another musical experience that continues throughout the night, I just love that. So one of my fondest memories is just working a shift and then having a nice lineup of my mates' bands and we turn it into a little speakeasy venue. I love it there, fond memories for sure.
As you are passionate about your Hawaiian culture and music, are there any bands or artists from Hawaii that you would recommend people check out?
Oh yeah, music runs so deep in Hawaiian culture and that sometimes is the poignant thing about it, being here – you realise how important and valued music is within the Hawaiian culture but there is very little logistical/ecosystem to amplify that. But as far as Hawaiian artists to listen to, I mean… at the moment I'm trying to learn the Hawaiian steel guitar, my dad plays it but I'm trying to pick it up and there are so many great players that I would recommend. Such as Gabby Pahinu, Sol Hoʻopiʻi, those are the two that come to mind right off the bat.
They were just incredible steel guitar players and the steel guitar came out of Hawaii and it was sort of broadcast across the US and it influenced country music and peddle steel and all that. So these two guys were there very early on. Gabby Pahinu is an incredible singer as well.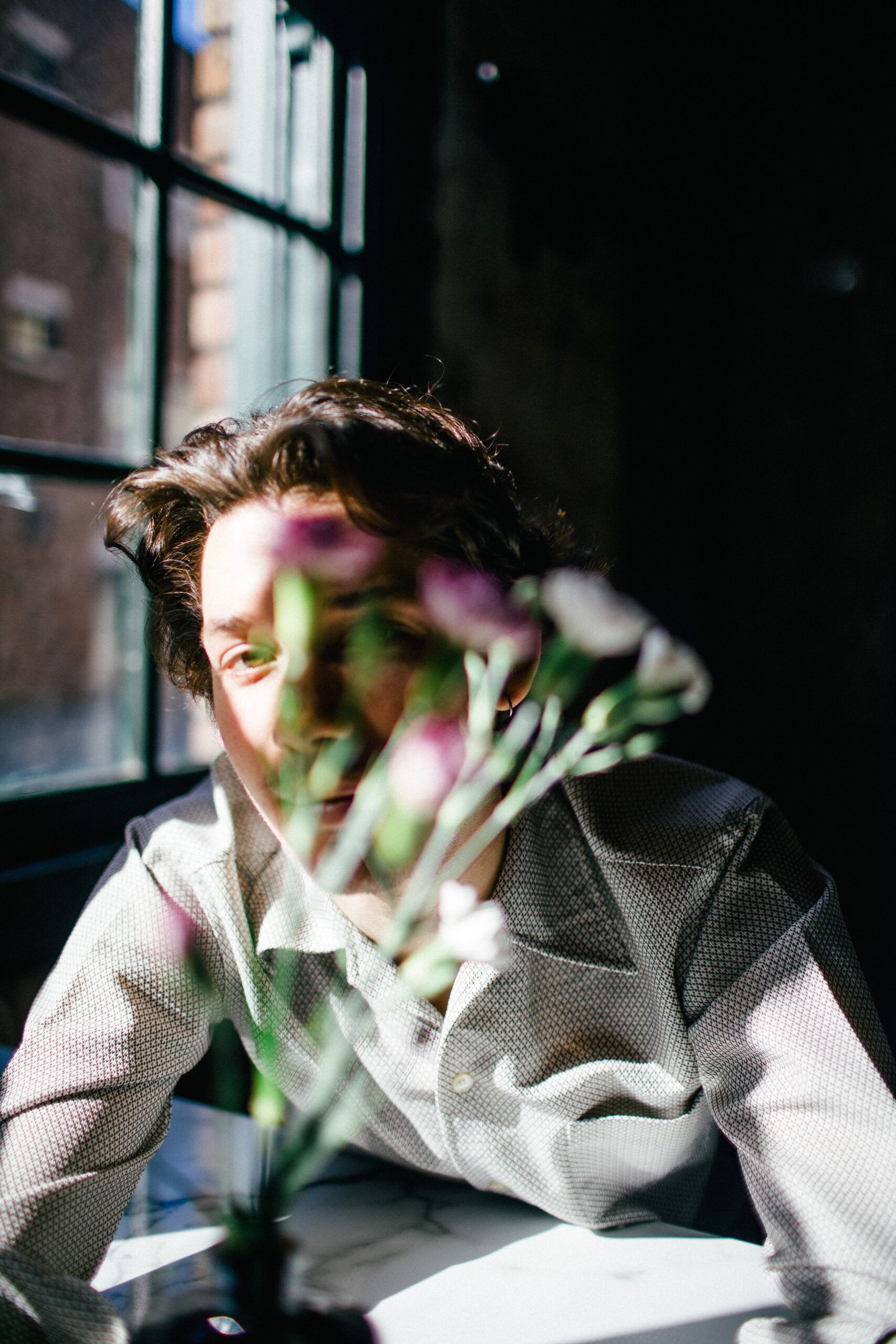 Your grandfather is a jazz musician and opened for Duke Ellington and your grandmother was in an alt-rock band called The Ace Of Cups – the band once opened for Jimi Hendrix. Do you feel pressure at all when it comes to being the next musician in the family? And what sort of advice has your family given you when it comes to the music industry?
To begin, there is definitely no pressure, only comedic pressure as we play around with it. But growing up, it was never imposed upon me at all. It was just everyone's passion in the family and it was very apparent from a young age, just like from observing how happy it made each one of my family members in a different way. It was literally as simple as the fact that there was always an instrument around the house and a good record being played, that was all kind of enough you know.
And to see my parents and grandparents playing as well, I was kind of naturally gravitated towards it. My dad made a point never to impose it upon me or sign me up for lessons or that sort of thing. It was just kind of what we did. As far as what advice I've gotten about the music industry… just things like 'keep your wits about you and focus on the music'. I don't know, I think there is a lot to be swept away in and this is a massive learning period for myself, like it will always be. But as I shift from my little DIY bedroom passion, my music might possibly reach a couple more people, so I'm learning a lot.
But I think I just need to stick to my guns and make good music haha, it's that simple.
Tell us about the music video for Highschool Steady, how did it all come about?
Yeah, initially we were going to get a load of mates together and attempt some sort of kind of storyline, some sort of Napoleon Dynamite-esque plot and film it out and about round the island. But we got a solid month of like gnarly rain, so we were waiting for a little opening but we had this big landslide here, it was like a biblical landslide that took out the only road that connects the island from one point to another, so that made things even more difficult.
We kind of got in a pinch, so we ended up simplifying the concept and set up right here in my room with three of my band members and we decided to film a jokes band video. We were dancing around the room, it was a stop making sense David Byrne inspired kind of vibe ha! We put on the tune and rolled the camera and did what felt natural, it was pretty funny. I think the theme kind of wove its way in as we were filming in my old bedroom. And that's sort of the theme of the song, it doesn't have a lot to do with high school but the association of everything else during that time of your life you know.
Finally, what can fans expect from Eli Smart for the rest of the year?
I cannot wait to gig, when it makes sense to, I'll make the move back over to the UK and get my stuff out of my mates' flat, I've got all my belongings in their spare room, so I will need to make the trek up to Liverpool and then travel down to London and set up a zone… I mean that is where I'll be, as early as the summer or the fall, I'll play it by ear really.
To be closer to everybody there, music will be coming out always, there won't be any shortage this year, there will be a follow-up to the Boonie Town EP, I've already got some stuff lined-up and then when it's safe to do so, just live gigs, I cannot wait for that! It's going to hit me like it's never hit me before, it's going to be incredible.
Check out the video for 'Highschool Steady' below. Follow Eli via @smarticuss
Interview by Cameron Poole