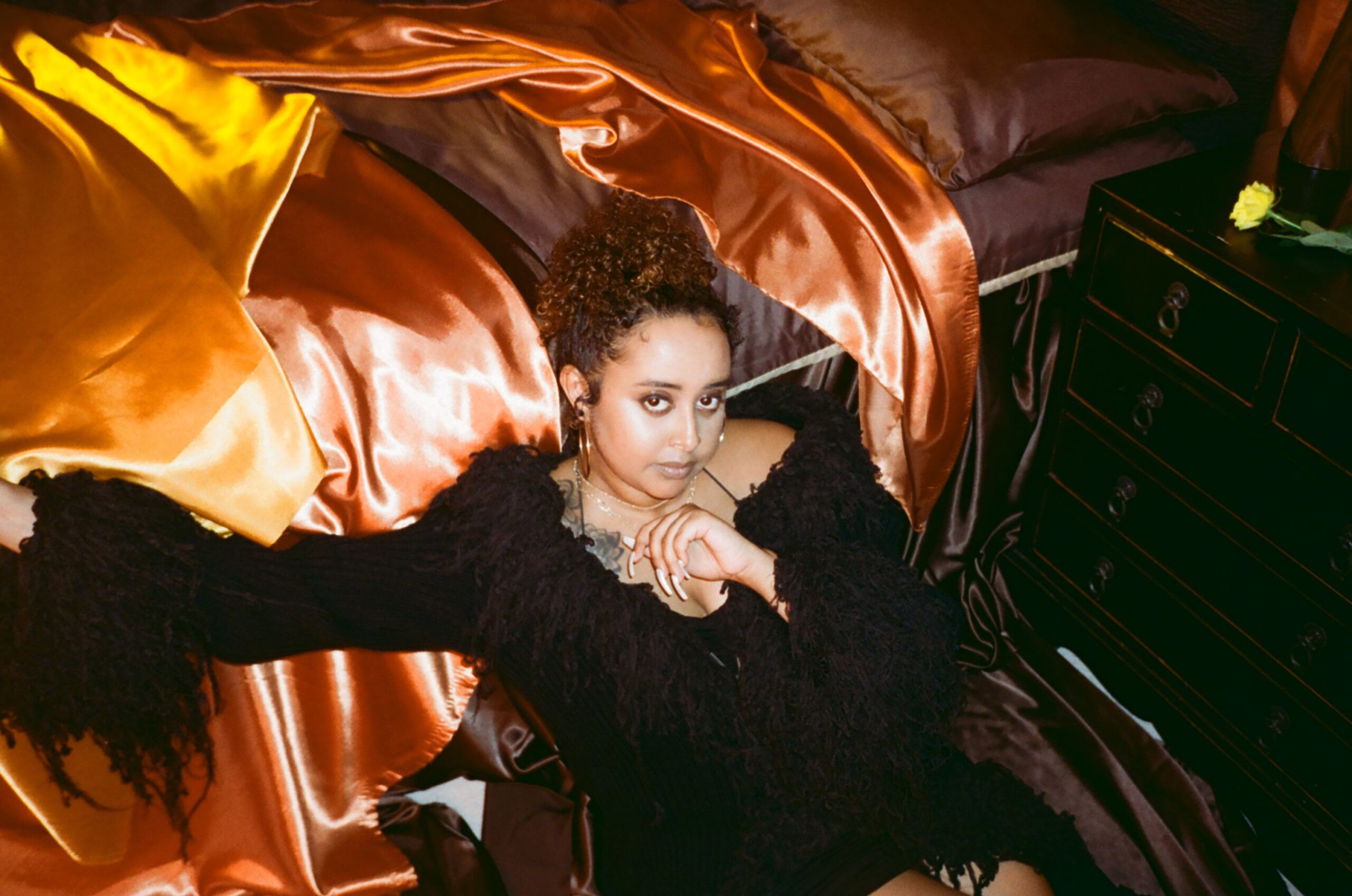 Raheaven
North-London's Raheaven is a fast-rising artist that champions being true to yourself.
Ever since the R&B artist dropped her impeccable debut single 7AM late last year, the songstress has continued to receive support from various tastemakers and rightly so. 7AM isn't a typical song about a breakup or relationship issues, the song explores the artist's frustrations after a one-night stand won't leave the following day. It's a brilliant tune that establishes Raheaven's honest approach to songwriting.
Following on from that single, Raheaven has stepped up her game with debut EP 2Personal. Produced by a multitude of incredible British producers including Cadenza (Jorja Smith, M.I.A.), Aston Rudi, KZ and Ed Thomas, the EP showcases Raheaven's stunning vocals and raw lyricism. To celebrate the release of the EP and the acoustic version of 2Personal, 1883 Magazine spoke with Raheaven about music, heritage and covering Beyoncé at the age of 9.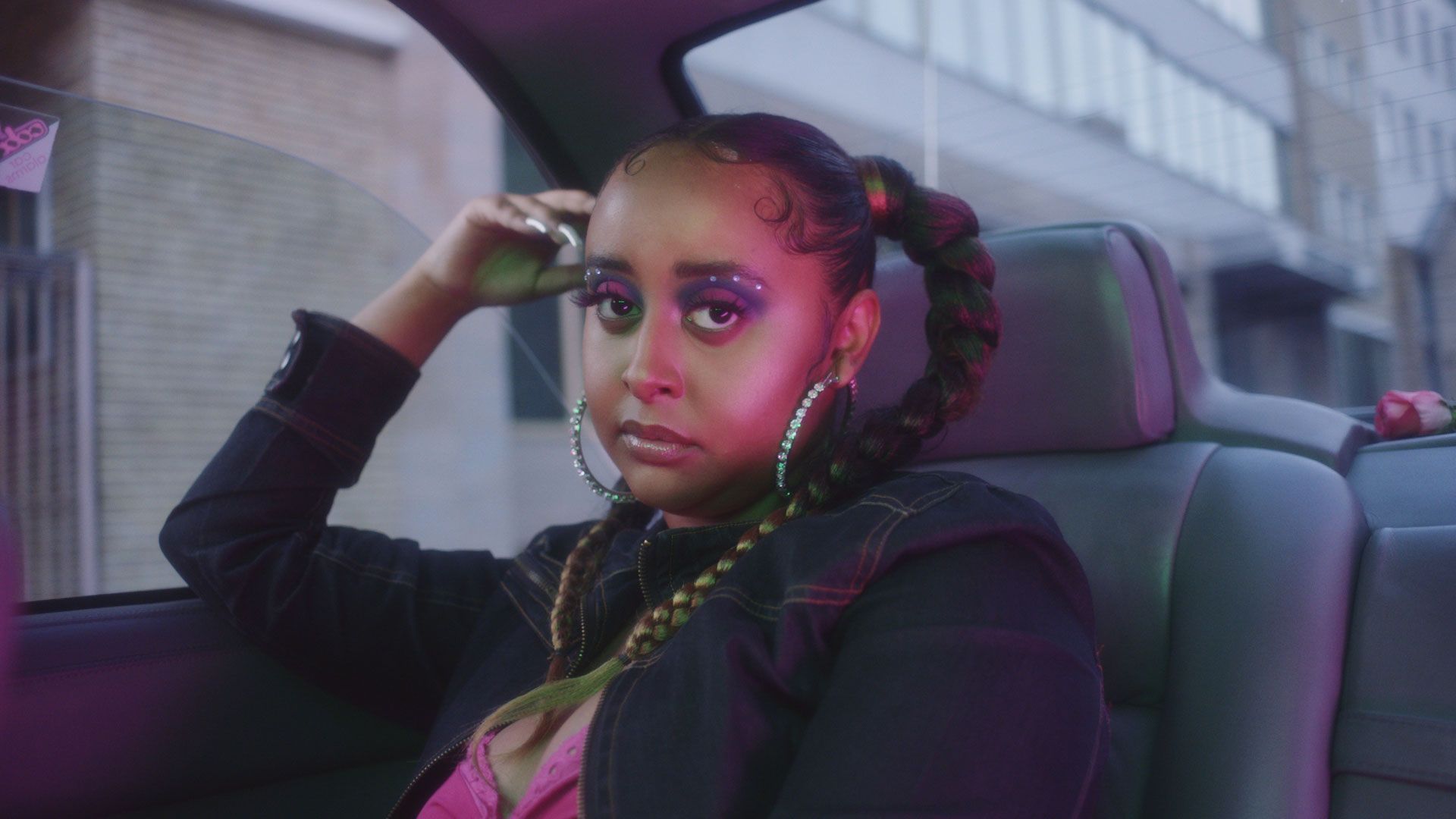 Your debut EP 2Personal is out now and you also released an acoustic version of the track of the same name. Tell us about your writing process and the how EP artwork came about…
Thanks for speaking with me today! The EP came about when I was just doing a load of sessions and I kinda of wrote each song in the moment. So they are true to how I was feeling at the time on the day in the session. So they came about in a spontaneous way. The writing process for me for those songs was more so of me just getting things off my chest and speaking on how I was feeling at the time.
I had help with producers and other writers, they helped me put the pieces together of how I was feeling at the time and translate it into music. The EP artwork was just a random candid photo that my manager took on the 2Personal video shoot. I like it as it has a lot of colour and it captures me in my essence. 
The acoustic version of 2Personal is beautiful, why did you decide to do a stripped-back version of this song and not one of the other tracks on the EP?
I think because the song itself is a little bit vulnerable, the original version's production has a contrast with the uptempo and it sounding light-hearted. But the lyrics and melody are quite sad, so there is a weird contrast. So I just thought that there needed to be a stripped-back version of it to kind of get the feeling of the words across more and I wanted people to listen to the lyrics more.
Even when we were making the song, the songwriter and I were both like 'an acoustic version of the song would sound sick' because it's a complete contrast. The production is so hype and upbeat, I thought we needed a turned down version so people could feel it a bit more.
Your debut single 7AM features on the EP and the track quickly gained a lot of attention from various tastemakers, did you expect that your music would resonate with so many people?
I didn't expect that from 7AM because it was the debut single and also the story of the song is quite unconventional. So I was a bit skeptical and worried, more than excited and confident about it. But I feel people got the track which I'm grateful for, a lot of people thought it was a breakup song or about an argument or something typical you would expect to hear. I think it might of shocked people but I was ok with that as I was true to myself and I was true to how I wanted to introduce myself to the world.
You are based in North London and your family has an Eritrean heritage, how has London and your heritage influenced your sound?
London has influenced my sound through growing up in a city where everything is happening musically. I've seen a lot of other musicians like Adele and Skepta go from where they started in their careers to going so far. So it kind of made me feel that my aims are possible, I can achieve, you know what I mean? It's good to grow up with that sort of energy around.
With my heritage, I grew up listening to a lot of Eritrean music, so alongside listening to pop and R&B from the 2000s, I grew up listening to a lot of Eritrean music, so I would memorise those sort of melodies and that music is familiar to me. I try to incorporate it into my music sometimes and sometimes it can subconsciously affect the way I write or sing melodies, so that's how it all influences me.
There are so many brilliant R&B artists killing it at the moment, which of your peers do you look up to and who would you love to collaborate with?
I love all the girls from the UK that are coming from an R&B space and taking the genre to a new place. I like Tianna Major9 and Jvck James. So I like what everyone is doing, especially the girls haha. I don't know who I'd like to work with! I think it depends on the song. When I make a song that I feel that it needs someone, I will know who it is. I'd love to do a duet with another female artist or a guy who's in the R&B world, that would be fun. But yeah, I think it depends on the song.
As your dad was in a band, was your household always filled with music? Do you have any fond memories related to music when you were growing up?
My dad was in a band and he still plays guitar all the time, there is no pause button on the music in my house, someone will be playing music somewhere! Because of that as well, like I previously mentioned, I was listening to a lot of Eritrean music, my parents also introduced me to a lot of popular music that they were inspired by. My dad loves Michael Jackson, Whitney Houston, Bob Marley, those sort of classic artists. I kind of learned from an early age about that kind of music and those kind of artists. There's probably music playing in my house right now haha!
When you were growing up, when was the moment you realised you have a talent for singing?
I think I was nine years old and I tried to sing Beyoncé's Irreplaceable to myself. I was like 'if I can sing this song then I can sing' because I'm nine years old haha. So I sang the song and was like 'Ok I can do this, this is a thing'. And then I always knew that I was going to be an artist and I always did musical things, I would play instruments, but I was always quite adamant on not getting singing lessons for a long time because I was like 'I want to keep true to my voice and when I start writing songs and making music, I want it to sound like me'. So I'd say it all started when I was nine.
Live shows are hopefully returning later this year, can we expect to see any Raheaven gigs? Do you have any ideas on what you would like to do with the live aspect of your art?
I hope that the world allows us to do that, as I'm really excited about live music, I love it. I would love to go on tour and I think it will be really fun. I've been in the studio for so long and the pandemic has been going on, I feel it will be great and I would love to explore and experiment with live performances and see if my crazy ideas will come to life on stage.
Finally, why should people check out your music?
Because I'm quite honest, I feel people might not have heard the types of stories that I have and they maybe able to relate and because there is more music coming that I'm working on and excited about. They don't have to but they should do for their own health and benefit, if they like music haha!
Ep 2Personal is out now, Follow Raheaven via @raheaven
Interview Cameron Poole