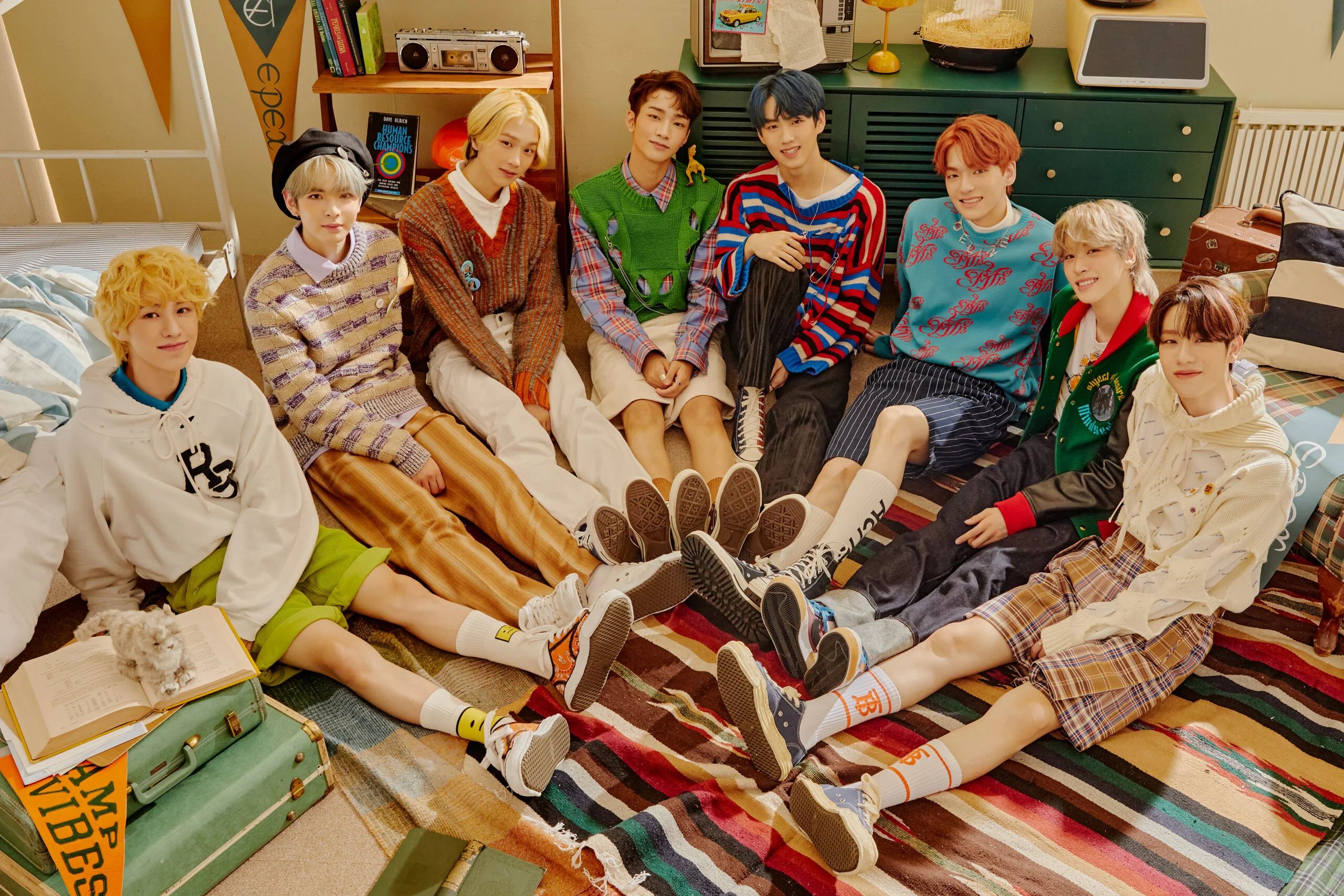 EPEX
Rookie K-Pop group EPEX are back with Bipolar Pt.2 – Prelude of Love, their first release since debuting and providing a fresh new voice for the younger generation. 
Imagine the stress of coming out with a new record, now factor in the ongoing effects of COVID19 and the fact it's your first release since you emerged onto the scene. That's the reality of EPEX, the 8 member rookie K-Pop group composed of members Wish, Keum, MU, A-Min, Baekseung, Ayden, Yewang and Jeff. 
Their latest release Bipolar Pt.2 – Prelude of Love is a follow on record to June's stellar debut Bipolar Pt.1 Prelude of Anxiety. Their first foray as a group delved into prescient topics like the anxieties and pressures of being a teenager and the relatable experiences of first love. Now, with Bipolar Pt.2 – Prelude of Love, which comes just 5 months after their introduction, they are jumping further into the worries of their generation – complete with all the highs and lows that come as part of growing up. 
1883 caught up with EPEX to chat about their new album, finding their feet in the industry, their fans (known as ZENITH) and goals for the future.
Congratulations on Bipolar Pt.2 – Prelude of Love! This was your first comeback as a group, how were your feelings running up to the release? 
Wish: Thank you for celebrating our comeback. We were very nervous while preparing, but were also excited. Many people loved "Bipolar Pt.1: Book of Anxiety" and I think they were curious about the next album. I have worked hard with the members over the past four months to meet their expectations and interests. You can look forward to it! 
Baekseung: As it was our first comeback, we felt pressure to show a good performance following our debut album. We had to show another good performance, but we were worried about whether everyone would be satisfied. Overall, I'm very proud because a really good album came out.
The last album dealt with the worries and angst of the younger generation – what is the core message of this one? 
Wish: This album is leading to the major theme of the debut album "Bipolar Pt.1: Book of Anxiety," which showed the beginning of anxiety in adolescence and precarious emotions. It contains complex emotions that you feel from the first things you love, such as someone of the opposite sex, dreams, and pets. It is an album with the message that love inevitably entails anxiety. 
Keum: This album is pt.2 of our debut album dealing with bipolarity. It deals with complicated feelings about the beginning of anxiety, followed by complicated feelings about the first love. Love always entails anxiety, so it contains a message that it is like a disaster. We tried to intuitively capture such a message in the lyrics and explanations of the album's tracks. If you compare "Bipolar Pt.1 Book of Anxiety" and "Bipolar Pt. 2 Prelude of Love," you can better understand the detailed flow.
How did preparing for a comeback compare to preparing for your debut – was there more or less pressure? Did you know what to expect a bit more? 
A-Min: I think there must have been a variety of expectations for our comeback. Because there is something we showed through our debut album. The pressure we felt while preparing for this comeback was deeper and more meaningful than when we debuted. There was a mixture of excitement about how fans would think of our new performance and the desire to prove the development of EPEX as soon as possible. 
Ayden: Rather than meeting certain expectations, we prepared this album with an emphasis on making what we showed through our debut album very clear. Our debut was just the beginning for us, so we'll continue to improve every comeback!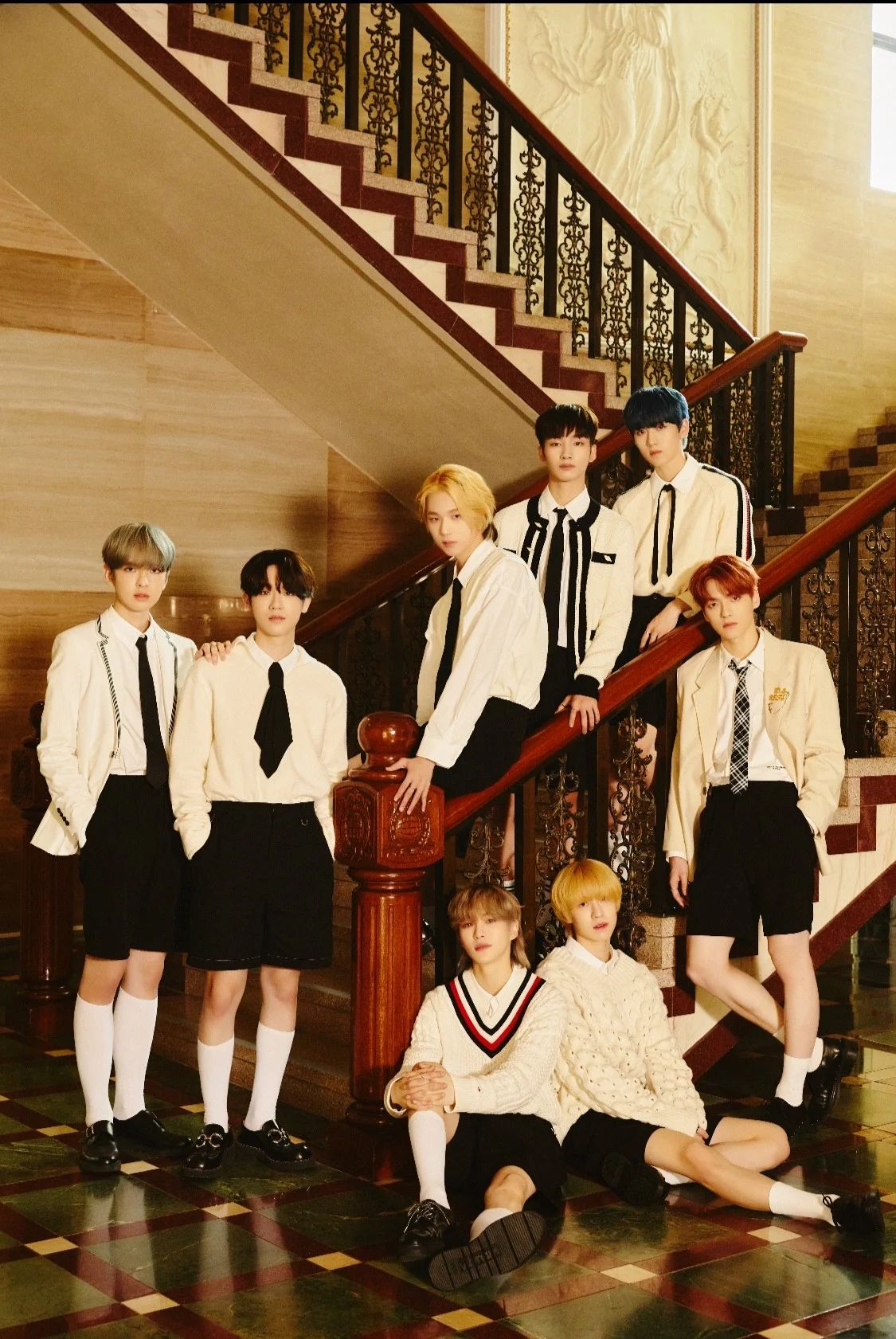 What was your favourite part of making this album? 
Aiden: In this album, the members of the rapper position challenged various vocal parts. In particular, I had to do the vocal part of the introductory part to "Do 4 Me" while performing cute cat choreography, but I was very proud that all the members said I did well. And I remember that there were more parts where all the members sang together compared to in the past. I had a lot of fun recording while feeling the harmony of our voices. I thought everything I did with the members was fun.
Do you each have a favourite track from the album? 
Yewang: Donghyun and I like "Traveler by Earth" the most! It really suits the upcoming winter. And the lyrics are warm and hopeful, so it's a song that I really want to play for Zenith. 
Jeff: Mine is "Breathtaking". It has the most contradictory atmosphere in the album, and I think it's well reflected in the lyrics and melody. The performance will also be shown soon, so if you watch it with "Do 4 Me", you will be able to feel the unexpected charm of EPEX better. 
Wish: For me, MU, A-Min, Baekseung, and Ayden, "Love Virus" is our favourite song. I liked this song the most from the beginning. Not long ago, the other members picked another song as their favourite, but the more they listened to it, the more they liked "Love Virus", so they recently changed. It's hard to pick a favourite song for this album, so I think it changes every time I listen to the song.
You debuted in June of this year – have you been able to sit back at all and take it all in? 
A-Min: Thanks to the love of Zenith, I'm realizing it. After debuting, I received a lot of fan letters. When I read the fan letter that they wrote with support and love for us, I think that we finished our debut as EPEX safely and are doing well. It's only been four months since we debuted, but I'm so happy to feel this close to Zenith.
How have you handled transitioning from being a trainee to debuting in a group? What's been the biggest shock/surprise? 
Jeff: While I was a trainee, I was much more worried and anxious. Even when I was on the stage of a music show for the first time, I was so nervous that I had no room to breathe. However, as our activities increased, I was surprised to realize that there were so many Zeniths watching us, and thanks to their overflowing support, I gained confidence and am now performing much more professionally. These days, whenever I monitor, I admire the members.
What are some of your favourite things to do when you're not practicing and working? 
Mew: I usually check social media when I have time to rest. There are times when Zenith talks to us, and you can see Zenith having fun together. I'm still busy realizing that we're loved this much, so I think I'm trying to check whenever I have time.
It's a hard time to debut – without being able to perform for fans or meet them in person – how have you coped? 
Keum: It's actually a pity that nothing can solve the fact that we can't meet Zenith in person. But I think Zenith also feels the emotions we feel, so we are trying to soothe our desire to communicate and see each other in as many ways as possible! These days, the number of visits through official SNS accounts or real-time broadcasts is increasing. Just seeing Zenith express their love for us through comments or writings makes me feel warm and a little less disappointed.
Have you thought about the first time you'll be able to perform for audiences and how that will feel? 
MU: There are many times when we gather with the members and talk about the day when we will be able to stand on a stage full of Zenith. It's so nice just thinking about it. I want to meet and perform together with Zenith who will follow the fan chant of our song and cheer hard while watching us. 
Yewang: I'm doing a lot of mind control not to be in a hurry. When I think about the day we meet someday, I think I spend the day more passionately. So let's wait a little longer together, Zenith!
Are there any other artists you look up to? Anyone whose career or work you look up to? 
Baek Seung: I respect many seniors, but I learn the most from CIX seniors from the same company. The seniors have carried out so many concepts, released so many albums, and have much more stage experience than us. We are working harder because we want to become a great role model for someone else, just like our CIX seniors.
You've mentioned before that you would love to win Rookie of the Year and make a global splash as a group – do you have any other future goals you'd like to achieve? Even just by this time next year?
Wish: To set a high goal, we want to have our own concert named after us. Not only in Korea but also abroad. Wouldn't it be possible if COVID-19 is eased and we grow further? I think the experience of spending a few hours on stage with Zenith will be really different. Waiting for the day when we can enjoy time with Zenith, we plan to work harder than this year in 2022.
Interview by Lucy Ford
Bipolar Pt.2 – Prelude of Love is out now.