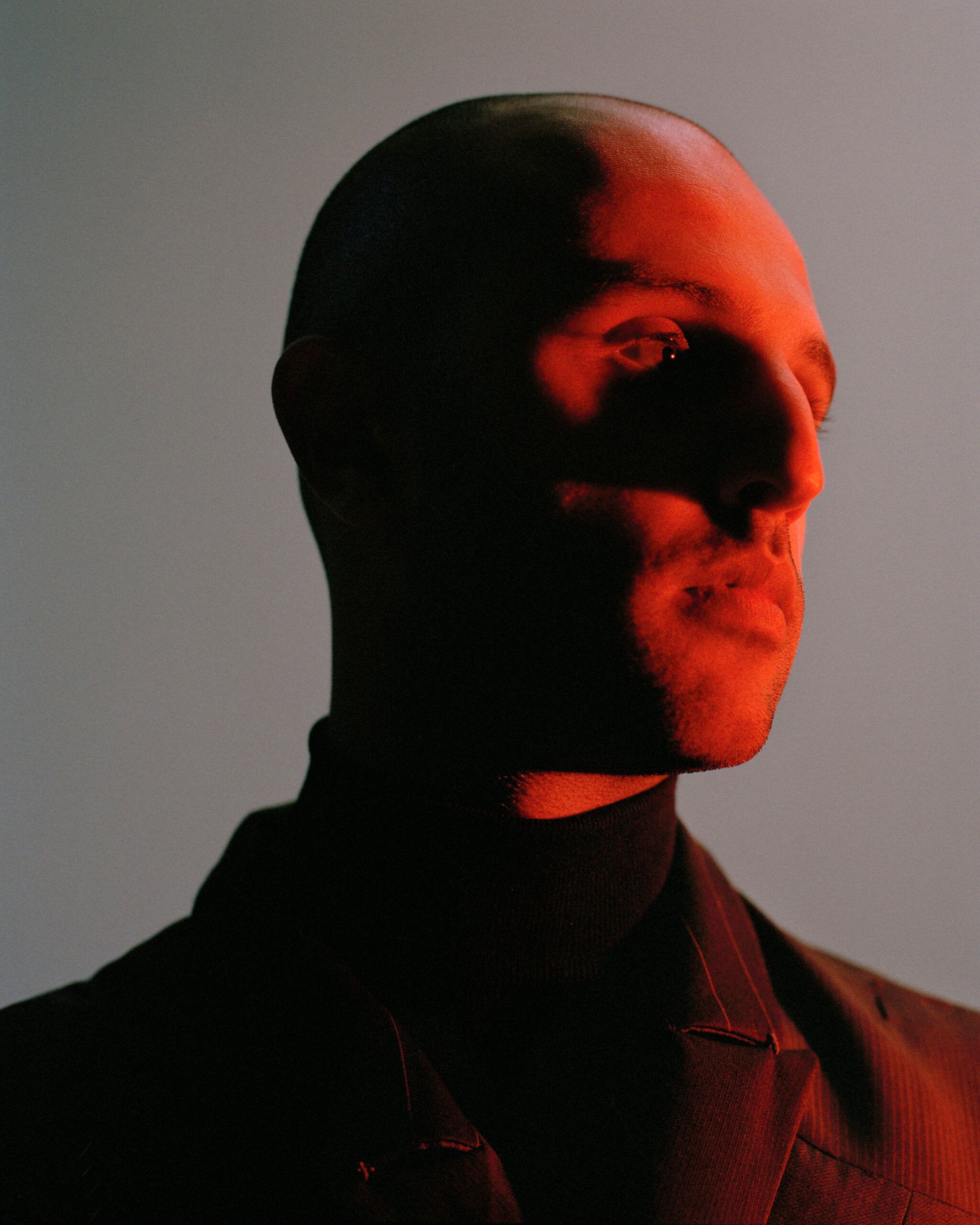 Ferdous
Afghan-Dutch songwriter and producer Ferdous has released the gorgeous track "Tolerate".
Ferdous grew up in the Netherlands after his parents sought asylum and he soon fell in love with music. Years later, the fast-rising artist now uses music as a way of exploring his own identity and as a way of paying tribute to his dual heritage. One fine example of this is his latest single "Tolerate". It's a beautiful soundscape with mellow R&B sonics, minimalistic textures and slick vocals.
1883 Magazine spoke with Ferdous to discuss the new single, what's he's discovered about himself through his music, and more.
Hi Ferdous, can you talk us through what inspired your new single "Tolerate"?
Hi. The song came about more or less on its own. I was sitting still in the studio during a late sunset, kinda staring outside and listening to bird sounds. The sound felt meditative and I realised I take it for granted way too often so I recorded it, you can now hear it in the song background. I wanted to go for some kind of minimal slo-mo vibe with the instrumentation. When I start recording vocals I always try to make myself comfortable with the idea that I probably won't release the song this so I might as well try anything. I wanted to try something where my singing is kind of the main element in the song, which I normally don't do in my own songs. When I finished the first demo, I was actually keen to find someone else to sing it. Eventually I just sat with it and the idea started to grow that I might release it for myself. I must've double checked it hundreds of times before releasing it cos I was so scared it might not feel like "me", but eventually I found that's nonsense because in the end everything I create is "me".
The single's accompanying visuals are quite simple but really effective, It really compliments the song. Tell us about the shoot and how it all came about….
Thank you. My management and I made a list of our favorite photographers and Nick van Tiem was at the top, so we were super excited when we heard he was keen to work. I shared my story and motivation behind the upcoming project with him, in return he came up with this cool concept that we had some back and forth on, which resulted in these photos of me along with objects that hold special meaning to me. The day of the shoot was so cool, almost transcendent sometimes lol. It felt really special and I believe that translated into the way everything turned out, I'm really happy with the way Nick and his team captured these items.
As an Afghan-Dutch artist, writer and producer, you started your solo project as a way for you to identify and express your musical roots. What have you discovered about yourself since starting your solo work?
A lot. I realised I don't have to make music to please other people, that I can say "no" when something doesn't feel right, that putting my physical and mental health before anyone else isn't selfish. I hope all artists and producers know this, no matter at what level or phase they operate right now.
When you were growing up, music has always offered you a sense of freedom. But can you tell us about the moment when you realised that you wanted to learn how to produce and play music?
I started making music as a kid so it wasn't really a conscious decision, I was just bored and had nothing better to do (still is the case tbh). Back then I only knew that N*E*R*D and Timbaland made the coolest shit, they always had these hard hitting drums combined with weird melodies that always made me go "hmm what is this?". I always tried to chase that exact feeling when I made beats on the computer, I kept trying an endless amount of combinations that made me go "ok I don't know what I just did but it sounds interesting". That's what always kept me at it and it's still the way I make music today.
Following on from that, are there any artists or producers that really inspire you? and is there anyone you would love to produce for/collaborate with?
Yes there are so many artists and producers whose work I absolutely love. Tirzah/Micachu are one of my favourite musicians on this planet, their music is absolutely insane. Right now I love Baby Keem, PinkPantheress, JPEGMAFIA, Playboi Carti amongst other ones. There are too many to name but I'd love to work with all the ones I mentioned here.
Some people might not know that apart from your solo project, you're also one half of the pop duo, Klyne. And in this project, you've previously opened for the likes of Metronomy and Christine and the Queens. How was it to play a show like that, one where you have to win over the crowd? And did you learn anything in particular from supporting those two great artists?
Well that was just mad. I was hella nervous but to be honest it didn't feel like we had to win them over because both artists had really cool fans that were very supportive. That was a relief cuz it also was our first time playing there in venues like Roundhouse and Brixton Academy which are massive. I was a huge fan of Metronomy since way back so I can still hardly believe I got to open for them. We were supposed to have drinks with them after our final show and for some idiotic reason we weren't able to make it. I REGRET THAT TO THIS DAY.
If you weren't in the music industry, do you have any idea on what you would be doing career-wise?
I'd be trying to get into the music industry
Finally, we know you have a new EP coming out early next year but what else is next for Ferdous?
Yep I have lots of new things coming in the next few months. I feel like all of it is so different compared to what I released so far which makes me insanely excited. I finally feel comfortable and confident enough to start putting out the things where I've experimented the most. Does that sound vague? I always follow my gut in what work I want to put out and especially what I DON'T want to put out, but that instinct seems to get more unclouded these days. I'm not having too many second thoughts which feels kinda liberating, I can just focus on my excitement for ppl to hear my next project.
"Tolerate" is out now. Follow Ferdous @ferdousmusic
Interview by Cameron Poole