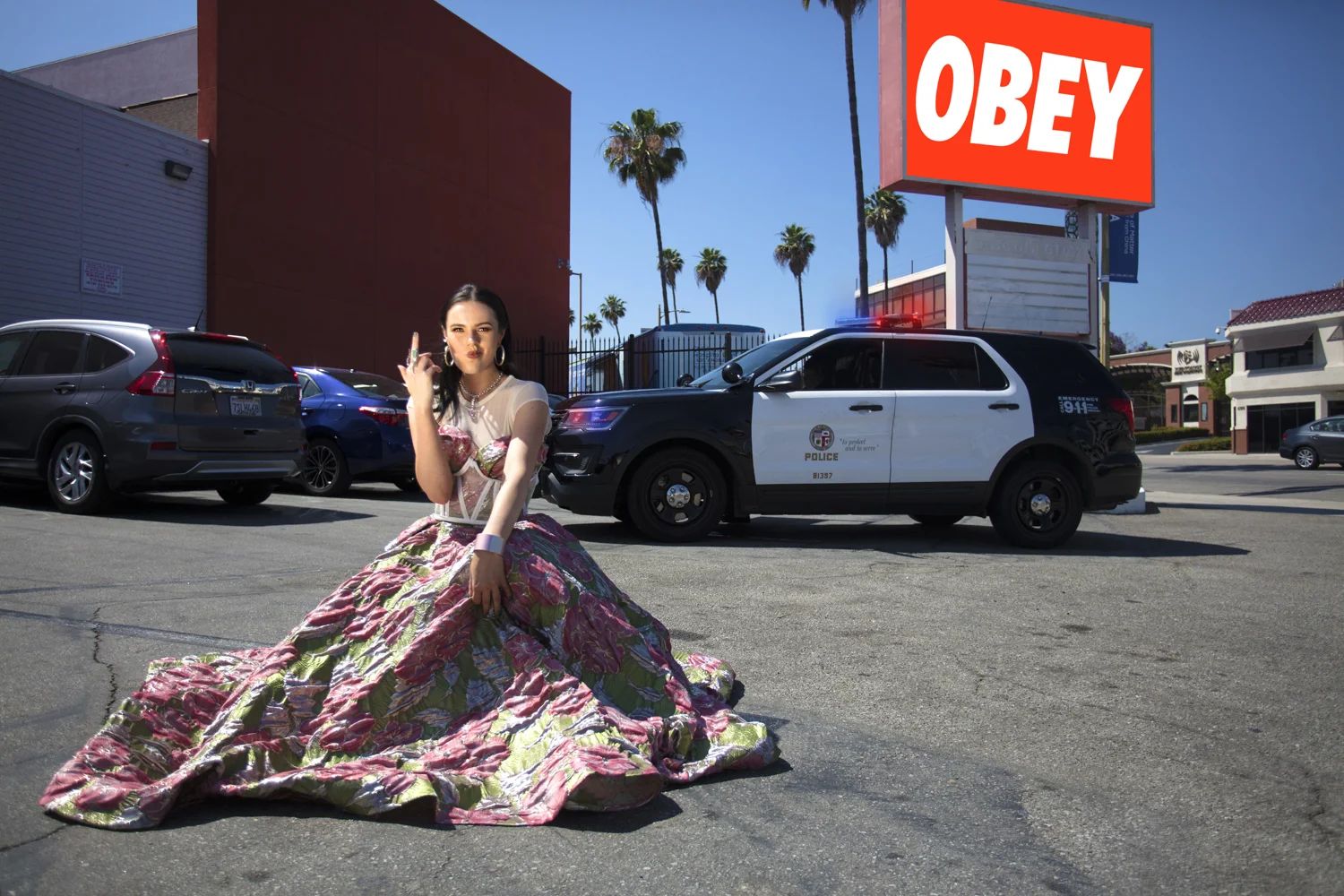 Ginesse
From working in the entertainment industry on The Young and the Restless to breaking into the music industry, Emmy-nominee GINESSE has been making a name for herself recently.
We caught up with her to discuss her musical influences, career highlights, and what's left to conquer in 2019.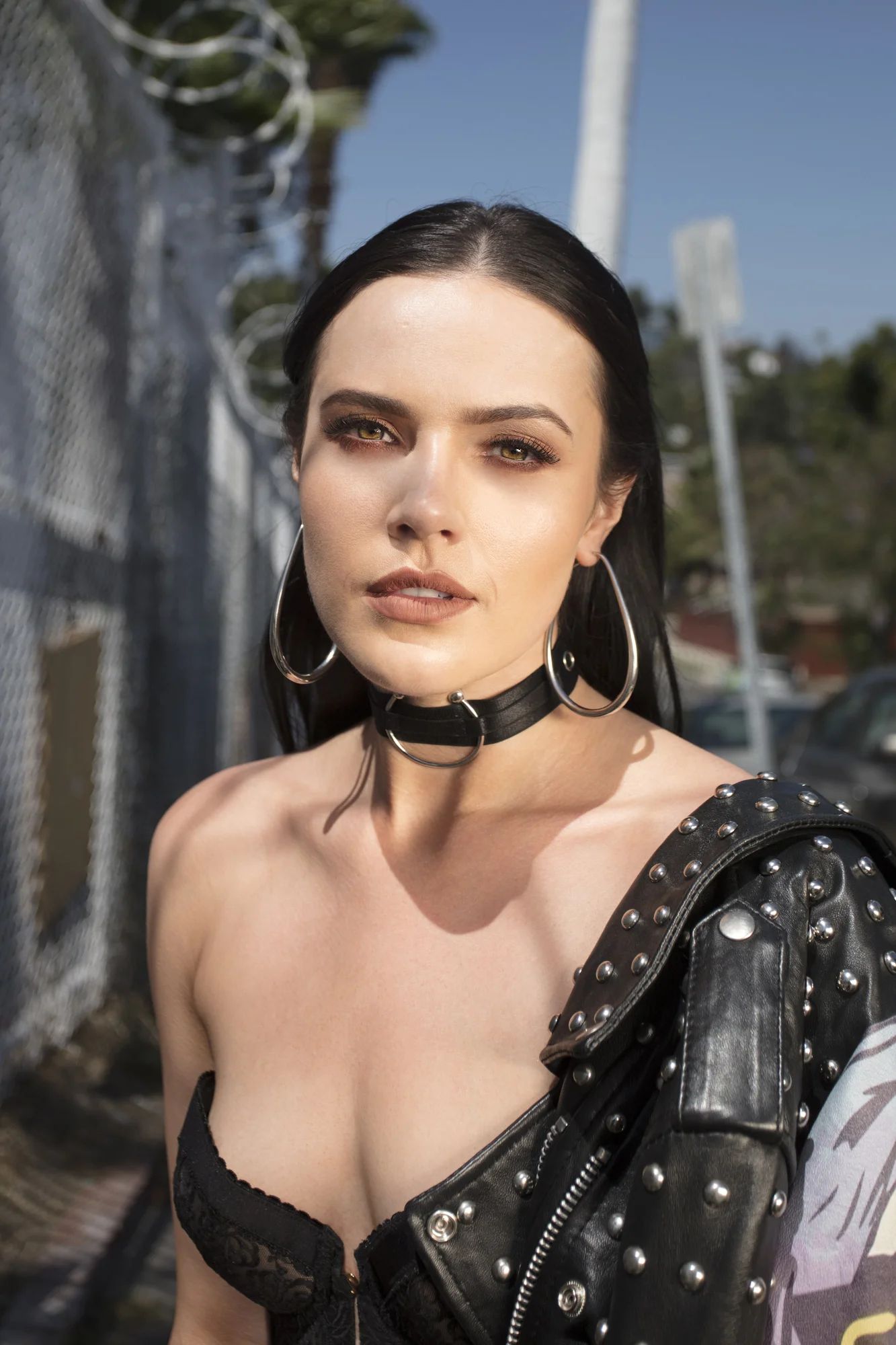 Michael Lombard jacket Agent Provocateur corset  Pyrrha rings Archive earrings Teale Coco Choker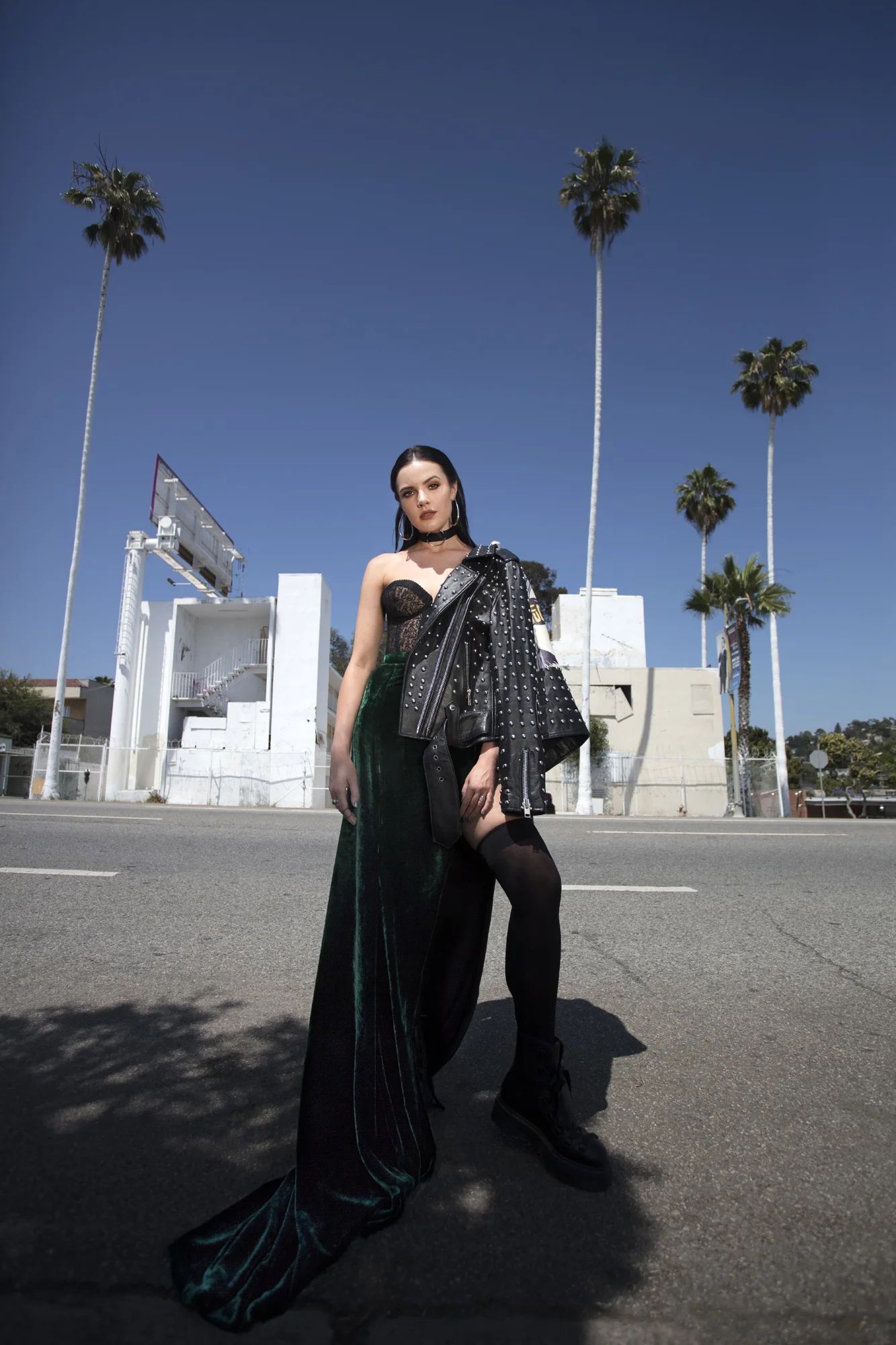 Michael Lombard jacket Agent Provocateur corset Afffair skirt Dr. Marten Boots Pyrrha rings Archive earrings Teale Coco Choker
What inspired your love for music and to work in the entertainment industry?
When I was young visiting my grandparents I'd watch kids TV shows and then I would retell the episode to my family. I know, a really rock and roll story.
I think I just always loved to tell stories whether it be through songwriting, singing, acting or writing. I moved around so much as a kid and was afraid to make friends so I turned to music as a reliable and constant outlet.
I remember playing so much Sims and using my iTunes gift card to buy music because I was so scared to pirate music! I thought I get in trouble. Such a dork. I saw people I looked up to make music and they wrote their own songs so I started to try and started writing music pretty young.
You got an EMMY nomination for your role in The Young and the Restless, how do you find the balance between acting and music career? And your character is a musician too, do you find any similar characteristics in common?
Luckily my job at Y&R is almost a day job so I get plenty of time to work on music and I get to act for a living, which is great! It's funny because before this job I had decided to quit acting and focus on music. I wasn't having much success with it and I was getting so depressed because I was just always comparing myself to other people and their careers. After I gave up on acting and started to really take time to understand myself, I stumbled into this job. I feel so lucky because of all the things I've gotten to do on the show, the nominations have just been a cherry on top. My character on Y&R "Tessa" has stolen weapons, blackmailed a few people, and cheated so, I hope I'm not *too* similar to her.
Who or what are your musical influences?
Well, there are the classics like Stevie, Joni, Carole of course! Love Imogen Heap, PJ Harvey, Alanis, Fiona Apple…I could honestly go on forever. I love Frank Ocean and Young Thug and just so many artists. I love when an artist can combine genres and really tell their own story.
Other than music and acting what other things capture your attention?
I've been starting to write short stories. I'd love to turn one into a pilot or short film and direct it! I also love photography and film as well and one day I'd really love to direct something. Though Music is my #1 passion always.
If you had the opportunity to work with any act/artist from the past, present or future, who would it be?
Oh noooo! So many options and dreams. If we are talking dream scenario, I would love to work with Elton John and Thom Yorke (who would probably never agree too it, and that's partly why I think he's so cool.)
Prince would've been so cool to meet and work with. This is the hardest question for me definitely.
Do you have a favourite lyric that you have written?
I'd have to say "Maybe LA isn't just somewhere to die" which will be in a future release coming soooon!
What do you want listeners to take away from your music?
If they take away anything honestly that's the goal. Whether is makes you laugh, cry, yell or sing along I don't care. I just want any kind of reaction. The worst thing is that someone would be bored by something I've been a part of making. That would chill me to the bone.
How has your music evolved since you began?
It's been through so many changes and personalities. I used to think that music had to be consistent or have a "sound" but now I'm realizing I just want to make whatever I'm feeling and have people hear it. Also, It's not just about making things good or trendy. It's about making things that you are proud of and that are honest.
What has been a musical highlight for you to date?
Making the video for 'The Inbetween' was an out of body experience. My collaborators Matias Mora, Mia Minichiello and I wrote the song in only a few hours. Then all the sudden a few months later we were shooting the video for it. It felt so good to make something I was so proud of and I had such an incredible team with me.
What's left to conquer in 2019?
Release an EP, renovate my house, play some more live shows, finish The X Files and cook more! So many things, but I'm realizing there's no end to growth and we just have to keep going.
The Inbetween is out now, for her latest new followers via @caitfairbanks
Interview by Danielle Holian @danielleholian_
Photography John Burbidge www.burbidgestudios.com 
Stylist Aquiles Carmona www.theonly.agency 
Hair and Makeup Alysha Marcantonio www.alyshasherri.com
[embedyt] https://www.youtube.com/watch?v=RZuJm_sbnpo[/embedyt]