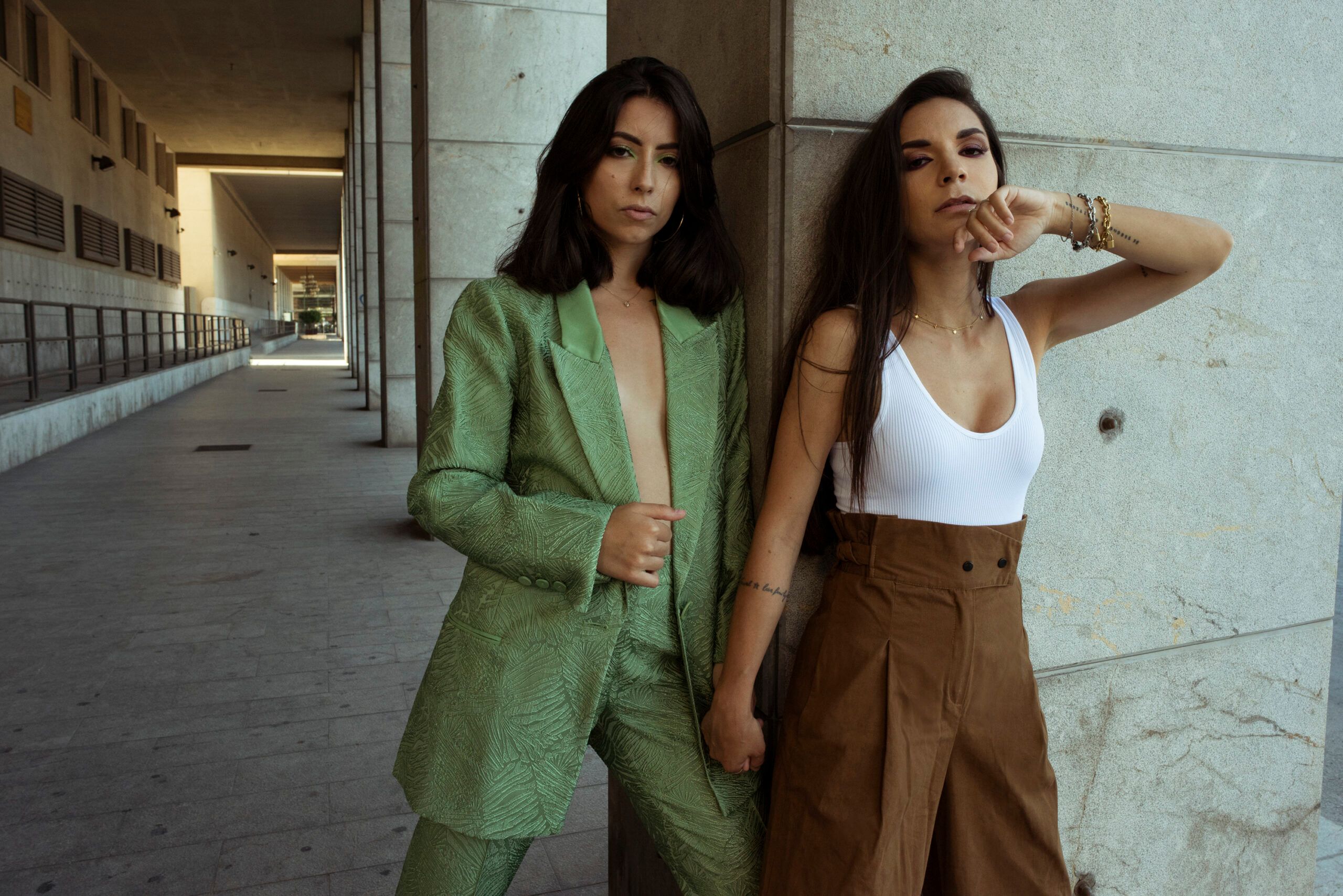 Giolì & Assia
Giolì & Assia are a truly unique duo act, melding analogue and electronic sounds in their fresh take on the techno genre, and combining their love of creating art with an immaculate visual aesthetic.
They have performed live atop volcanoes, recently signed a deal with the legendary Ultra Records, and are dropping their new single, 'For You' today. One of the most exciting rising stars in electronic music today, we sat down with the producer-songwriter duo to find out more…
A question you have probably been asked before is how you moved from manager/artist to working together and collaborating artistically. But did either of you have any misgivings about it as well as positive feelings? How is it being romantically involved with someone you also create art with?
Working together has always been our life goal. We chose a job that would allow us to travel, have experiences and grow together. In all these years spent as a couple and as stage mates, there have been difficult moments where we had different ideas about the choices to make regarding our career. In the end, we always overcome every discussion and obstacle. There's nothing better than being together, creating together and sharing happiness.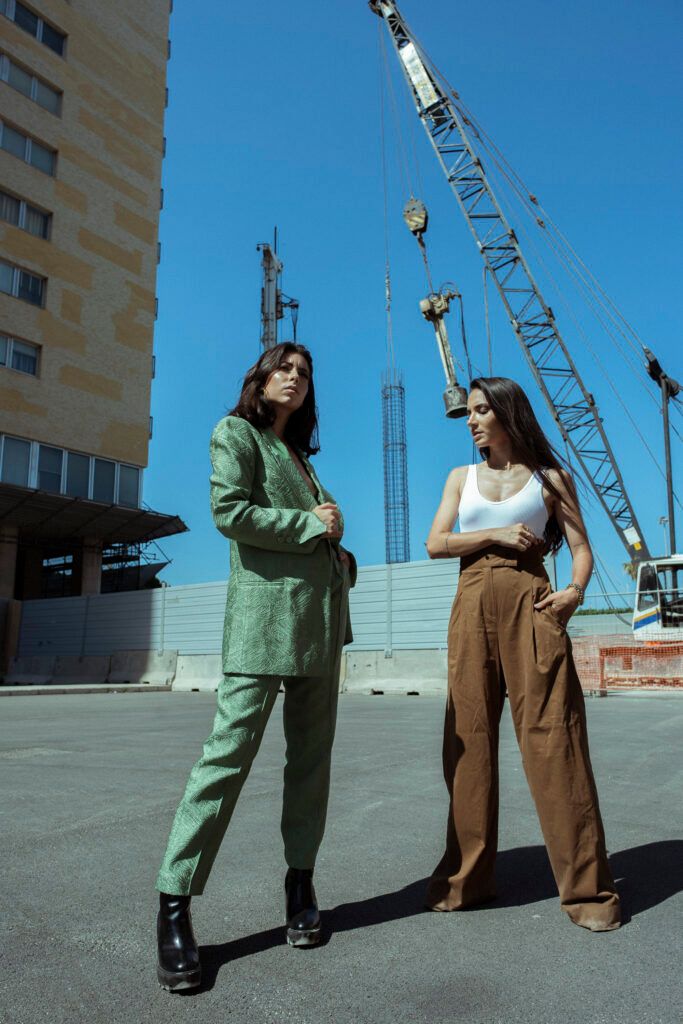 Could you speak a little bit about the inspiration behind a track like 'Habibi'? How does this melting pot of influences and cultures reflect your personal lives and the media you consume outside of work?
Sicily has been a colony of many civilizations; Arabic, Spanish, Norman, etc. In fact, in our Sicilian dialect, there are words that come from the French, Arabic and Spanish languages as well. Our culture in itself is a melting pot of different colors and traditions. Other than that, thanks to all the travels we've made in the past few years, we started to love the cultures and sounds of other countries. 'Habibi' was born with the idea of creating a track that all of our fans could love and share, with lyrics written in different languages.
We know you're collaborating with some pretty high-end brands — congratulations! How important are the visual aspects of your art for you when preparing for a release?
We've always worked on every aspect of our craft, not only producing the songs and writing the lyrics but also dealing with social media, doing graphics, video editing, photoshoots and our own styling. It's important for us to always have a complete view of our releases and already imagining the graphics, clothes for the official videos, etc. so we can give to the song an identity and a message. We want everyone to have an immersive experience from the beginning.
You blend a gorgeous mixture of analogue and electronic sounds in your music — how did you arrive at this incredibly innovative musical style? Which instruments did you learn first?
We've spent the last few years experimenting trying to create a sound that was unique and personal. We are curious, and we love to try many instruments to include in our songs and live shows. The first instrument Giolì learned to play was the piano, while Assia learned the guitar, but the first instrument we included in our live was the percussion.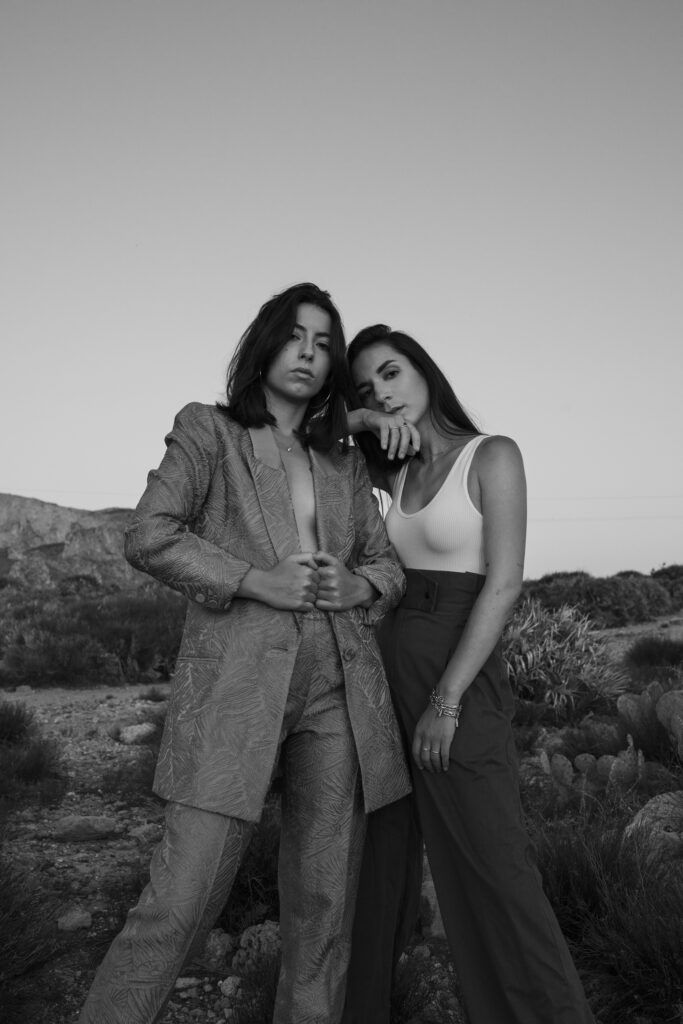 You always perform in such beautiful settings including an actual volcano! What is it about each location that inspires you? Where would you most like to play a gig, if you could pick anywhere in the world?
For the first six episodes of our Diesis Live format, we wanted to show the world our island of Sicily. It's such a great place to shoot! It's full of wonderful locations and of course such a great place to visit. The first video was recorded in a promontory of Giolì's hometown, Milazzo, Italy. It's barely known by tourists, but we still think it's a beautiful sight to behold. The second and sixth episodes were shot on two active volcanoes; the Volcano Island [Aeolian islands] and Mount Etna which need no introduction. When you visit them for the first time, they leave you breathless.
If we could pick a place to play a gig right now, we would choose all the places we were scheduled to play during our North American Spring tour in 2020, as well as Latin America, Russia, Greece, and Asia. It's hard to pick just one!
Your covers include 'Fever' and 'These Boots Are Made for Walkin' — how did you go about choosing these songs to cover? Were you specifically looking for a powerful, sultry female vocal?
We liked the idea of remixing old songs that we used to like a lot but adding some of our signature sounds. For example, in 'These Boots Are Made for Walkin' track, we used our handpan as the main sound in the drop. 'Fever' was remade in a fresh Tech-House key.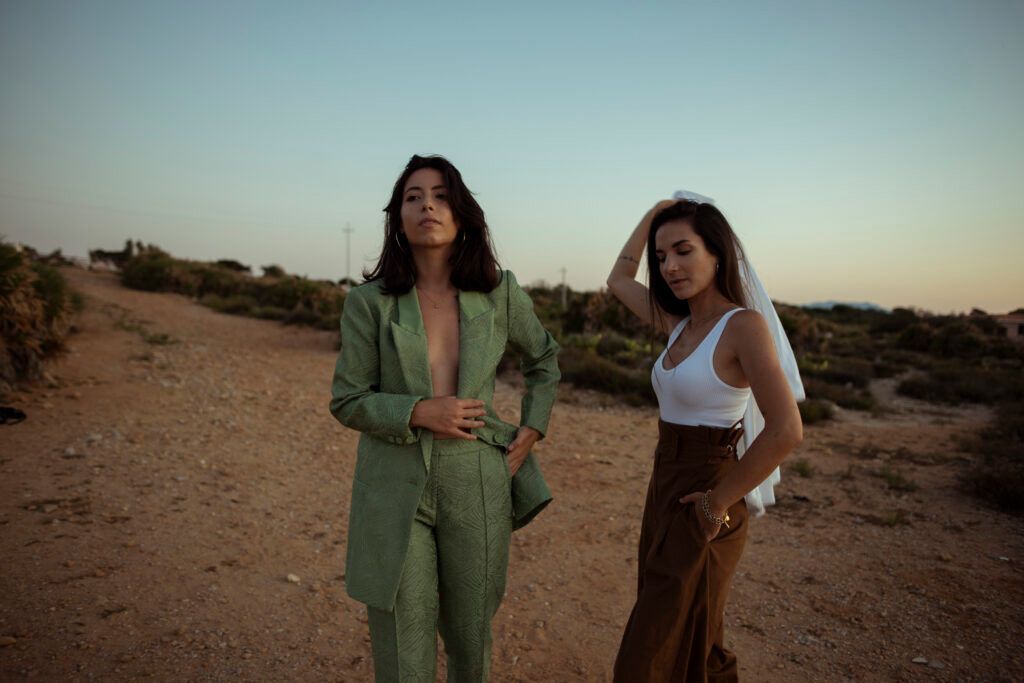 Tell us about your new track 'For You' and your upcoming EP with Ultra Records?
We chose 'For You' as the introduction to our debut EP on Ultra because we believe it is the song that best represents us. Melodic and romantic, but with a powerful drop and the sound of the handpan that stands out throughout the duration of the track. The EP will be a set of different melodies, languages and lyrics united by a dark, intense and emotional atmosphere.
What can we expect next from you both? Any more visits to volcanoes?
We have a 5-track EP coming out on Ultra Records called Moon Faces. For now, we'll be releasing new music and videos this year.
We would love to visit more volcanoes! One of our dreams is to plan one of our next videos in Indonesia or Japan. They have great volcanoes there — Definitely, we'll think about it!
Team Credits
interview by Rosie Solomon
photography Riccardo Iozza
makeup Debora Artese
Check out Giolì & Assia's new single 'For You' below!