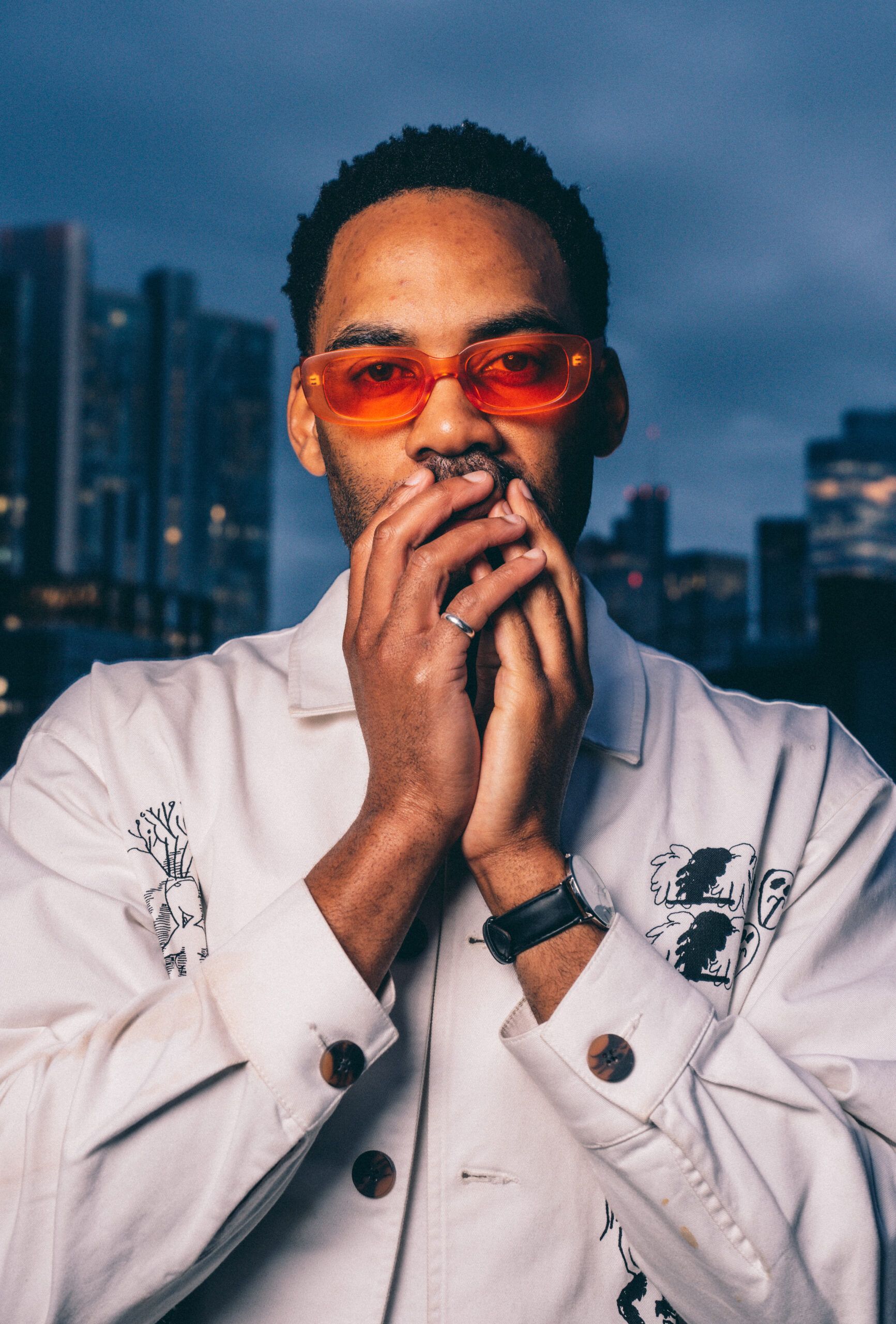 House Of EL – When It Rains It Pours – track by track
The multi-instrumentalist known as House Of EL walks us through his glorious new EP, When It Rains It Pours.
House Of EL is an interesting character. He's a creative that is disciplined in numerous areas, he can write, sing, play various instruments, and even produce. A quadruple threat if you will. The Northampton-based artist has quietly and effectively been building a career as a renowned songwriter and has worked with the likes of Mary J Blige, Sam Smith, Janelle Monae, Kano, Joey Badass, Emili Sandé and Paloma Faith, to name but only a few. But from 2020 onwards he's been treating us to his very own artistry. If You listen to any of the tracks he's put out so far, you'll be greeted with the most gorgeous of sonics. His third EP, When It Rains It Pours [WIRIP], is no exception. The four-track project showcases what this criminally underrated artist is capable of. It's cram-full with funk-laden riffs, vibrant electronic textures and the most breathtaking vocals. Everything you can hear on each track is performed and produced by the rising artist which is a seriously impressive feat.
To celebrate the release of When It Rains It Pours, House Of EL penned a track-by-track article for 1883 Magazine where he delves into the meaning behind the EP and its four songs.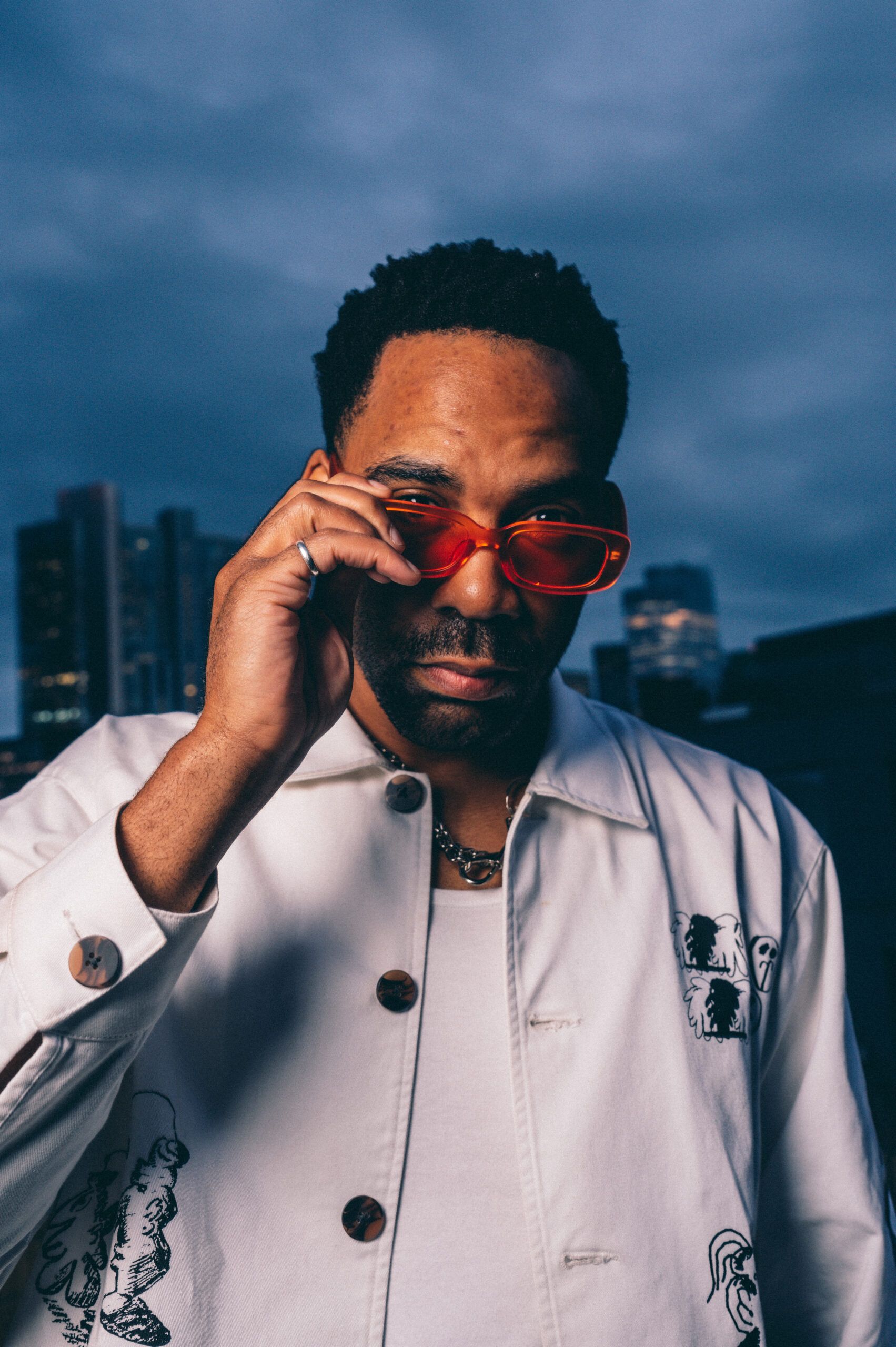 A note from House of EL on the release:
When It Rains It Pours is the natural follow on project to songs like Something Special and You Don't Know My Name from the BOOK OF EL mixtape. Although different in entirety this new project WIRIP really hopes to tap into the same lyrical optimism whilst touching on the natural feelings around inequality, environment and social instability that many of us have experienced over the past two to three years. I wanted to dig deeper into the softer sonic side of what House of EL does whilst still tapping into the lyrical content that is designed to comment on what it means to be alive. As always I'm tapping into many different sounds as I try reject genre, at the core is a classic set of instrument and song technique that I always try to employ to land the message in the most cohesive way. Many of the instrumentals started as jams that were posted on Instagram and then worked on. Another note is that all the videos were self-directed for the first time so hopefully it adds further depth to the story, and another string to the artistic world of House of EL.
Electric
Electric, sonically, is the estranged step-sister to songs I've released like Something Special, tapping into that woozy soulful indie palette warm synths and scattering drum beats. This sound is so fun to make and it came together quickly as this song was originally created as a jam on Instagram. Lyrically, I wanted the feeling to evoke awe and wonder, the feelings that I always come back to when I think about the immense power of nature and life/humanity especially in the face of adversity. There was something so powerful even when thinking back to the pandemic and how all the animals, and nature were restored due to the fact of us not driving around and commuting to work. There is always something magical that you can tap into and this song evokes those powers.
Tonight
Tonight touches on the current age we live in and have lived through, at a high level, I think there is so much noise going on that it's hard to hear yourself think with all that's going on in the world – and at a granular level I think of the fact that we all essentially want to feel appreciated and seen… or I guess loved. The video further tells the story. There are two characters, one who is really obsessed with the news (no judgement, it happens ha!) and one that is really just living life and not caring so much. There's no judgment really because we all have to get along I just think that sometimes it's too easy to be affected by external factors especially when you think about what we really desire as humans. I won't say too much beyond that, it's really up to you to take from these songs what you will… I just want to tell stories and make you think but this one – I want you to dance too. This song topically sits next to Slow Down but before then you have to deal with the feelings of apathy or numbness in the next cut.
Say What You Want To Me [SWYWTM]
SWYWTM is the biggest vibe (sonically) in my opinion, the piano over that drum beat just makes me feel like underground jazz bar, you know that peak Erykah Badu On and On kind of sound. I guess it's got a little Erykah attitude weirdly as well. The phrase say what you want to me is really the pinnacle of apathy in ones relationship to others or even the world. I kinda think that hatred is better than apathy as at least with hatred you feel something, apathy you just really don't care. With everything that is happening around us I think its so easy to descend into feelings of numbness where you simply don't care, this song speaks to that. Sometimes it happens… my songs are here to make you feel something not tell you how to feel so I like to leave the listener with some work to do still.
Slow Down
This is one of my favourites if not my absolute favourite on the EP, Slow Down is exactly what it says on the tin! Sometimes you've got to just take that time to slow down and enjoy the moment, enjoy life, reflect. It's not easy, especially that way we live life but it's so needed. During the lockdowns there was this trend on TikTok where people would 'quiet quit' their work or something like that, they would basically post about themselves doing the bare minimum and equate that to quitting without having to forfeit a salary. When I saw this I thought it was so sad, where we live in a world where people don't have the ability to step away but they do it via posting on TikTok, I think there's something quite dystopian about that. When I think about Slowing Down I think there's a healthier way to do it, like how can you incorporate reflective moments into your relationships or day-to-day life? Anyway.. I think, Slow Down, take your time enjoy life it's so important. Also sonically I was so happy about the combination of that Old School, Trio Group, Sam Cooke or Impressions feel mixed with the modern drums and faster flow on the verses. I'm all about trying to mix old with new. I thought it was a dope combination and I hope to delve deeper into that faster flow, or maybe I'll need to just rap in future?
When It Rains It Pours 
is out now. Follow House Of EL
@iamhouseofel