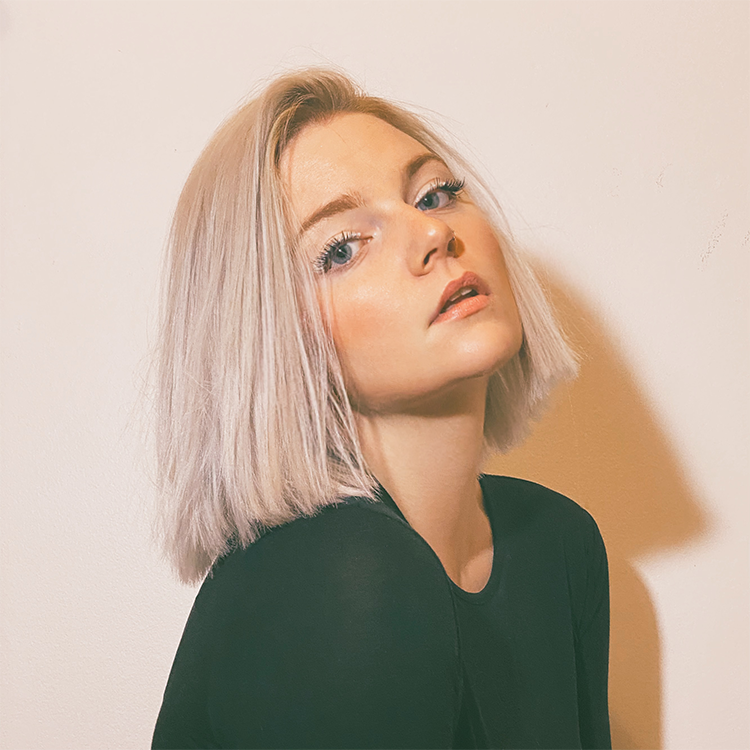 JESSIA
With a knack for writing songs about intimate experiences and making them universally relatable, it's no wonder Canadian singer/songwriter JESSIA is blowing up on TikTok.
If she could describe her music, JESSIA says it would be if "Hayley Williams met Julia Michaels" and had a baby, and she's not wrong. The Vancouver-based singer fits comfortably with her idols, like Williams and Michaels, due to their ability to craft songs that are deeply personal yet undeniably relatable. Although it feels like her acceleration has happened swiftly, being a songwriter and a singer has been JESSIA's dream for her entire life. Now, after accumulating over 1 million views in one day, a record deal set up by powerhouse Ryan Tedder, and an upcoming debut album on the horizon, it looks like JESSIA is about to do the one thing she's been dreaming of since she was 2.
1883 spoke with the rising singer/songwriter about her musical beginnings, how she feels about the response to "I'm not Pretty," and why she can't picture herself grouped in with the likes of Drake and Tate McRae.
At what point did you decide to pursue music as a career?
I grew up in a very musical family. I was always singing, my mom was a music teacher going up, and she taught me how to play guitar. I thought I wanted to go into musical theatre throughout high school until someone told me no, you're just a singer! I was bitter at first but then I realized how right they were. At the age of 17, I dove deep into music as a career. I've been writing since I was 11 so it's always been a part of me, I just didn't realize how ready I was for it until a bit later.
Was songwriting something that came naturally to you or was it something you worked at?
I didn't identify as a songwriter until a year ago even though I have been writing since I was 11! I just thought of it as my type of therapy; I assumed everyone wrote down their feelings and would spend hours in their bedroom thinking about their life and how they can put it to a melody! I was writing for EDM producers and I still wasn't identifying as a songwriter. It just didn't click for me. When I say I'm a songwriter now, it feels like I'm talking about another person. It's crazy.
I bet there's a bit of impostor syndrome there, too.
Oh absolutely. Since this has been my dream since I was a little girl, I kept putting it away because no one wants to get their hopes up and have it not work out. I pushed the idea of being a singer and a songwriter down so far so I didn't have to get disappointed if it didn't work out… but it did and I'm living my dream.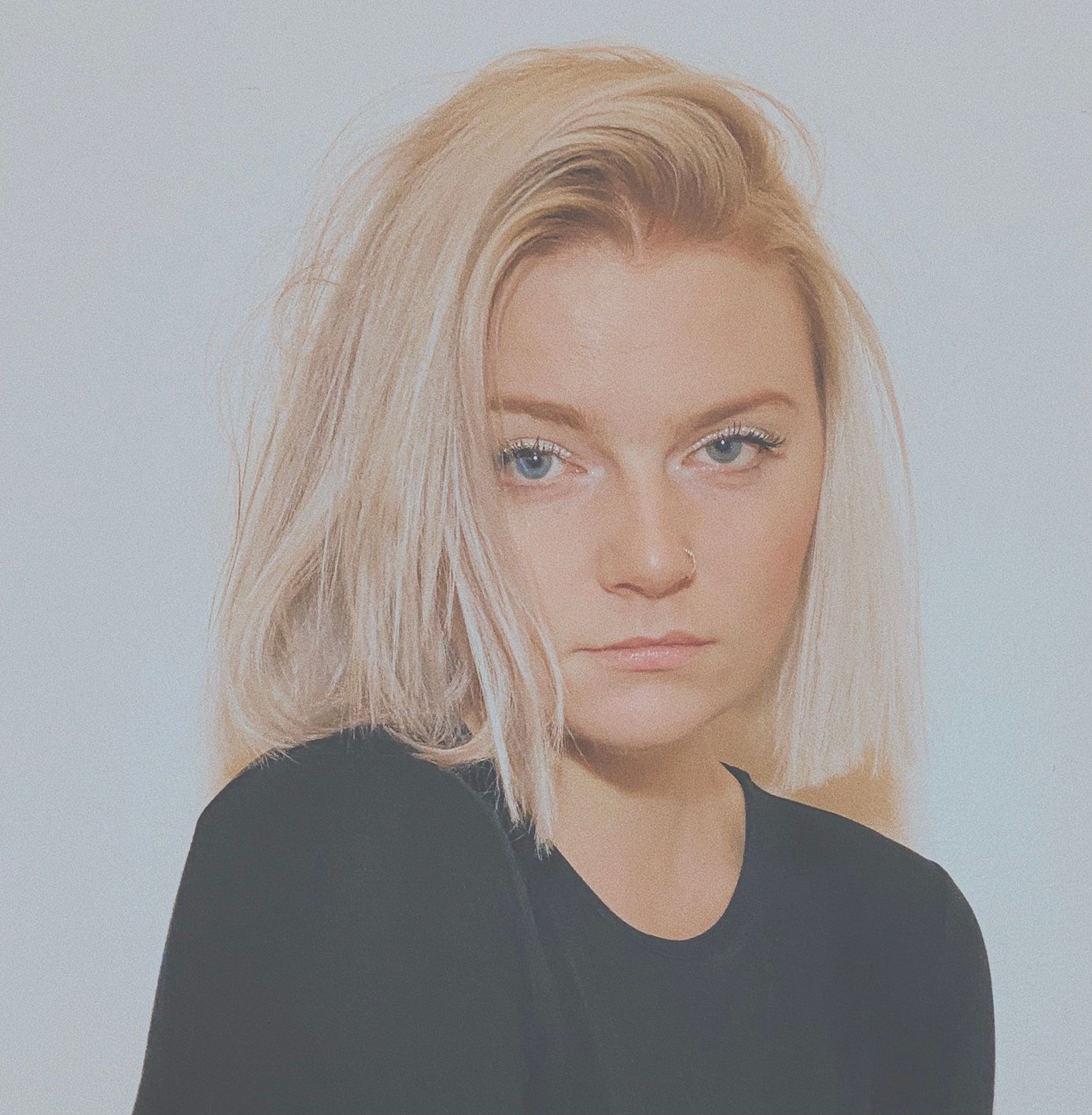 You recently signed with Republic Records and are working closely with Ryan Tedder! I saw he sent you a bottle of champagne to celebrate. How does it feel to be joining the Republic family?
Oh my goodness, they're so amazing. Family is the perfect word to describe them. The fact that I'm even on a label with some of my biggest idols—like Conan Gray and Julia Michaels—is huge for me. It wasn't until I had my first writing session with Elijah and Ryan [Tedder] that it sunk in for me. He's given me such solid, down-to-earth advice about the industry and how I should navigate it. Having him in my corner means a lot. 
It's so funny you bring up Julia [Michaels] because 'Really Nice To Think About' reminded me of her writing. You both have this ability to make an experience that sounds specific to you but made universal through your songwriting. What was the inspiration behind that song?
Wow, thank you for saying that. That song came from a bitter place in the middle of quarantine where everyone's love life was just… not hot. I felt like I needed to talk about something, which is how I approach all of my songwriting and themes. I look around and ask is anyone else thinking or experiencing this? I'm a very selfish songwriter in the sense that I write songs for me to get through something and if other people identify with them it's a cherry on top. 
Speaking of people relating to your songs, 'I'm not Pretty' is one that everyone can relate to. I know it was inspired by a TikTok trend, but what mindset were you in when writing it? 
Yeah, I'm a pretty positive, upbeat person, but I find my music is on the bitter side and I don't show that often in my day-to-day life. If you listen to my music you probably think I'm a scary person! That song came from a very bitter place where I was sick of comparing myself and it wasn't until Elijah came on and produced this amazing hook when I realized I needed to finish and release it. I spoke to my mother about eating disorders and being beautiful and that being the band-aid for all of someone's insecurities and she encouraged me to continue writing it. 
I feel like TikTok is an interesting place because you can spend a lot of time comparing yourself to other people but there's this other side where people are supportive and vulnerable. How has it been to read the responses to the video and see duets and people using the audio?
I agree, and there are so many queens duetting and supporting the song that it's completely blowing my mind. I realized how big of an impact this song was making and seeing so many different bodies and genders and seeing the sass and the power of them all was empowering. I love staying up and watching the duets and seeing their creativity. Reading their stories has been humbling and powerful for me.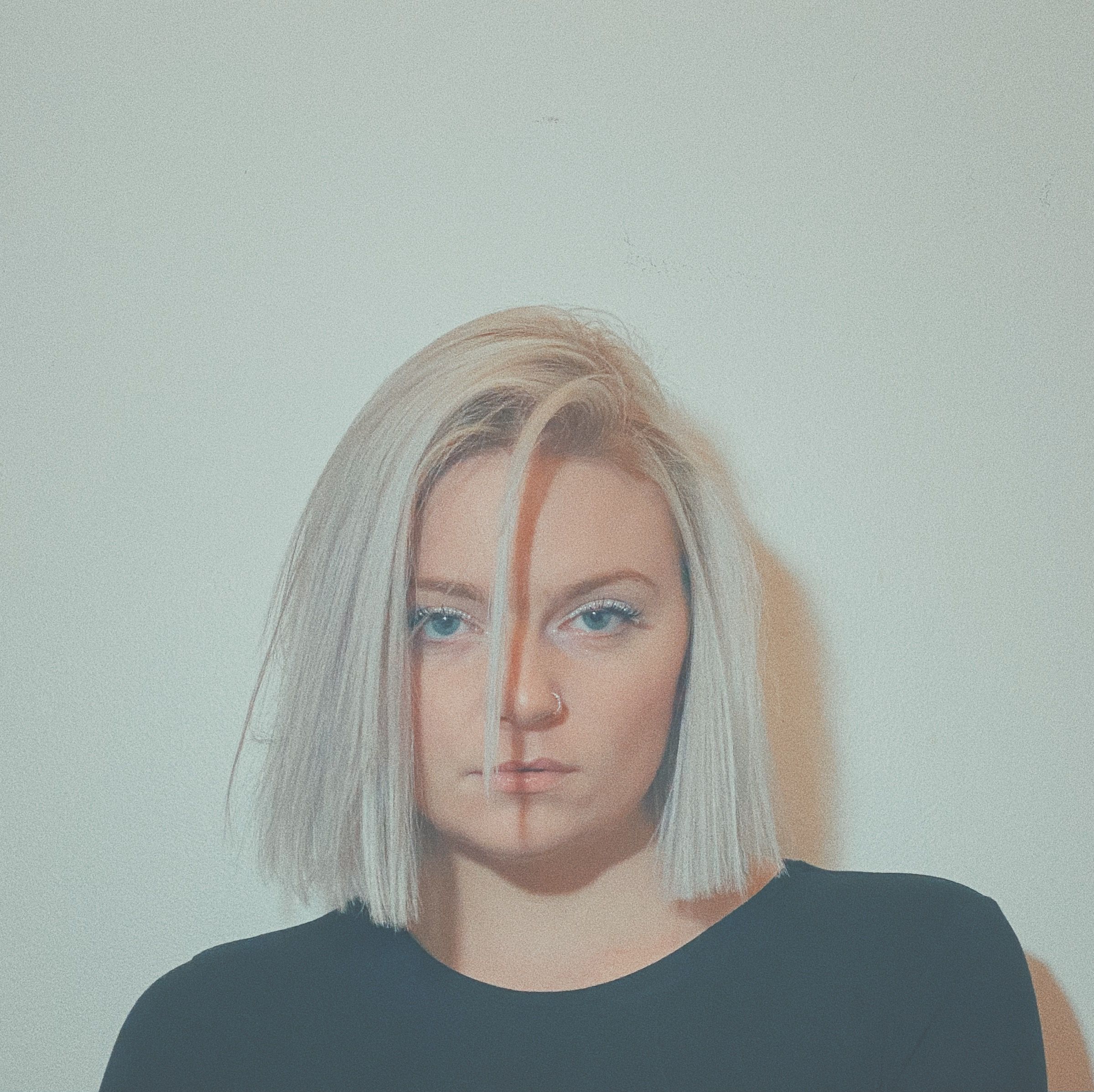 You won the 2020 Canadian Songwriter Challenge — what was that experience like? How does it feel to be joining other Canadian musicians that are on the rise like Tate McRae and Johnny Orlando?
It was so cool. It was one of the first things I won as an independent artist. We ended up making the song 6 hours before we submitted it and it was so fun. I loved getting introduced to other artists and getting mentored by big names in the community, it felt validating. 
How does it feel to be repping Canada along with the likes of Johnny Orlando, Tate McRae, Bieber, and Drake?
[Laughs] The fact that my name could even be associated with any of those artists is crazy to me! I love Tate, Johnny is the sweetest. I feel incredibly honoured…. I still identify as the little bedroom indie artist that's begging people to listen to my songs! It's really sweet to be in such great company. 
I know your debut EP is coming later this year — what can listeners expect from it?
I'm excited because we're taking a very organic approach to everything; we're running around each other's houses to find different objects to bang together to sound like drums, we're using pots & pans, and decks of cards and coins dropping on a table to make unique, authentic noises. We're running with it and the album will be shaped around that. It's like an easter egg; in interviews, you can read me mentioning different objects we are using and when you're listening, you can take out certain parts and hear them separately. 
It's a very old-school way of making a record, especially when it's been so difficult to be creative when we are all stuck at home.
Yeah, quarantine was awful for a lot of reasons, but it stripped us of our luxuries and made us focus on what is most important in life. I don't think I would have come to such a strong realization of who I am as an artist and pushed myself as much as I did without it. It was such a hard year, but so many tiny blessings were found in it. 
Interview by Kelsey Barnes
"I'm not Pretty' by JESSIA is out now.