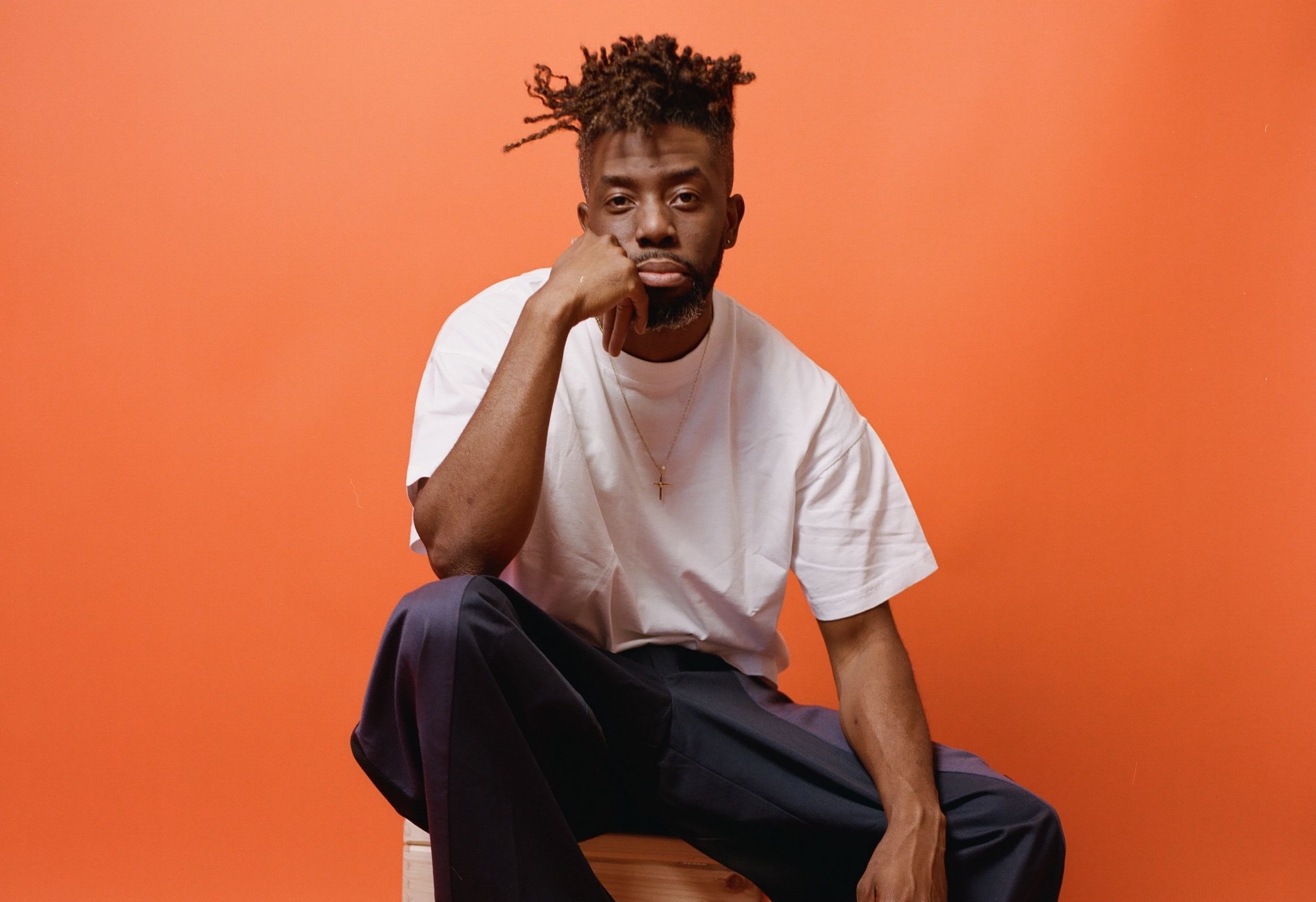 Joel Culpepper – Sgt Culpepper – Track by Track
English R&B singer-songwriter Joel Culpepper takes us on a journey through his debut album Sgt Culpepper with an exclusive track-by-track for 1883 Magazine.
Not many artists can boast the number of deeply talented and sought-after producers & collaborators that Joel Culpepper eclectically brought together — especially for a debut record. Sgt Culpepper, the first body of work for the introspective Gemini himself, is listened to as if it was a book — split into 4 chapters referencing everything from his time as a mentor in London schools to celebrating one's own uniqueness in a world where we are constantly told how to act and what to look like.
For those not familiar with the rising talent, Sgt Culpepper gives listeners a glimpse into the past & present Joel; one that bridges together his influences from the past and juxtaposes them with his own signature layered melodics and timeless lyrics that have the ability to not only feel connected to, but ones that resonate deeply within your soul. Although he says he hasn't always been deemed an 'artist to watch,' it's more obvious than ever that he's not just an artist to watch but one that demands your attention.
To mark the release of his debut record, 1883 Magazine asked Joel Culpepper to give listeners insight into each chapter & song from Sgt Culpepper. Check it out below.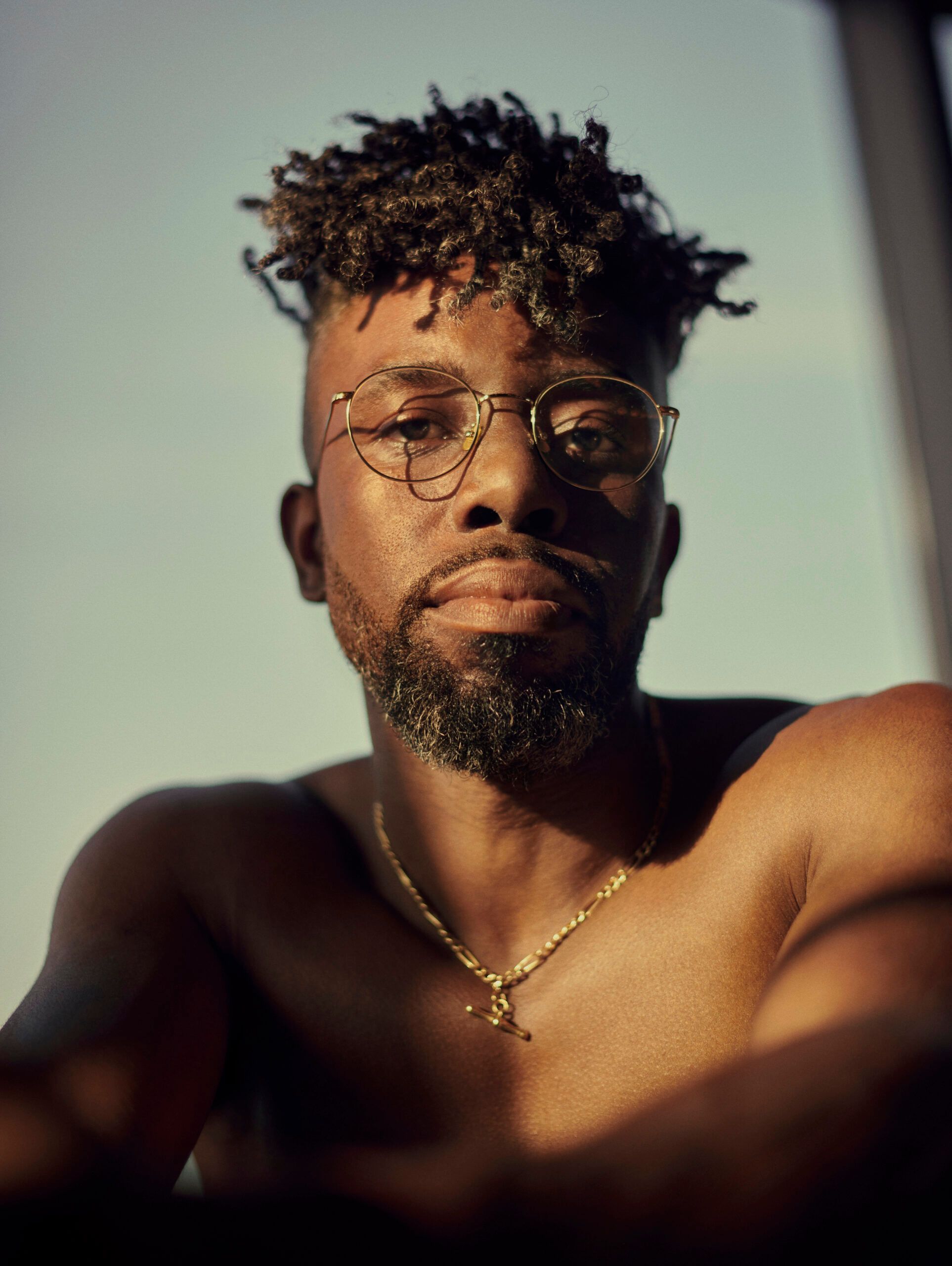 CHAPTER 1: THE BATTLE
'Tears Of A Crown'
Produced by Guy Chambers and the album's executive producer Swindle. 'Tears of a Crown' was written to cope with my imposter syndrome. Feeling like the baton you've been given to run with is undeserved in some way the people around and apart of this album really helped and helping me to conquer that. Challenging that internal battle and taking the position and role destined. If this song was a film it would be The Lion King…Timon and Pumbaa – I'd let Swindle and Guy dual it out for who's who. Some beautiful backing vocals lent by friends Maverick Sabre and Kojey Radical.
'Return'
This was produced by Redinho. Reflecting on the record having these different sides to the same person, I wanted to present a character that had zero time for nonsense and indulged in payback. Inspired by James Brown and Curtis who both have the potential to swoon/ serenade you, you wouldn't dare cross them either. I think soul is for the men with heart and the tough guy. The string arrangement by Neil Waters is my favourite part of this tune.
'W.A.R'
Produced by Swindle, Jimmy Hogarth and Shawn Lee. A dream trio in production. This song has an unrest. I wrote this the day after we did Glastonbury. I wanted a song that could translate to the people in that environment sonically first. The pulse and pace of the tune to be infectious and the message sombre. I like the contrast. I wasn't conscious at the time to talk about the marginalised or injustice felt, it's just what came out my mouth when writing. W.A.R stands for 'Without Any Restraint'.
'Dead Bodies'
Produced by Kay Young with Co production from Swindle. The heart of the album I feel lives here. The song's theme is about being let down and still finding the strength to press forward. We have to wade through the dead weight pulling us down and underground. The hate, the rejection being undermined, all of it has no place in our mindset. Kay and I are childhood friends, my mum's voicemail message to me is on here, Chris Holland provided some killer keys and Tom Misch an unreal guitar solo…the song is layered with meaning.
CHAPTER 2: THE SURRENDER
'Poetic Justice'
Produced by Tom Misch, we wrote this song together around the same he was making "What Kind Of Music" with Yussef Dayes. I provided some backing vocals on the song Tidal Wave and Tom made Poetic Justice for me. The idea was always to have a song that was a bridge, a chapter within itself but something to link one state of mind to another. It's an important song about forgiving not for someone else but for yourself in order to love again. The film we made felt like the icing on the cake, so stylish and deep. I'm really proud of it.
CHAPTER 3: THE LOVE
'Thought About You'
Produced by Shawn Lee who ended up playing drums across the whole record. His groove and pocket on a song is really distinctive. Any time I played snippets of the record to close friends everyone kept asking, who's playing drums? I remember us both listening to a lot of Shuggie Otis, Jakob Ogawa and obscure Beach Boy albums when recording this.  I wanted the sensuality to be overt in this song, something to consume the entire body.
'Kisses'
Produced by my full time guitarist Rich De Rosa. We had the opportunity to sneak preview the song live with the band at shows and it always went off. Definitely a continuation from 'Thought About You', me feeling I need to lead with sensuality, funk being the palate of choice.
'It's In Your Sex'
Produced by Guy Chambers. This was the first record we wrote together. I had an idea of what he and I could make and what might be our middle ground.  We listened to Elton John and talked about David Bowie. Similar to me, Guy loves Prince. We really connected over making a song that allowed me to perform in admiration to our heroes. Let loose and entice the listener.
CHAPTER 4: THE LESSON
'Remember'
Produced by Swindle and Guy Chambers. I think the three of us found a great synergy working together.  Always feels like an unlikely trio because of our various musical backgrounds but it works so well.  Guy provided a real mentoring in song writing for both me and Swindle during this period. Remember is the result. "Remember what I told ya" a line from the hook was something I always use to say to the kids when working in a school. To do the right thing when no one's looking. I hope they listen to this and hear that in the song.
'Break'
Produced by Linden Jay. This was the first song I wrote for the album. I wanted to deliver a moment on the record that felt like it came straight out of The Rev Al Green's church. The soul sensitivity that ministers bring during a church service is something I grew up with.
I know what it means to rally people in a mantra of love and unity, Break is in opposition to division, segregation and for everything that pulls us as people together. My favourite line off the album within this song "We don't have to break baby, we can live in harmony"
'Black Boy'
Produced by Raf Rundell and co-produced by Swindle. The song allowed me to come full circle on the record. To talk about a black boy I felt like I once was in some ways. I previously worked in a school as a learning mentor working with children with behavioural needs. This lad who got to school late one morning strutting through the playground with a leopard print coat, pink lunch box and no socks, he stood out. He had gained a confidence and self assurance I think most of us as adults still look for. My hope watching him was that he never loses that. Yes he got in trouble often, made some poor decisions in the heat of the moment but he had magic. Magic that needed encouraging. I wanted to universally celebrate him rather than paint any other picture. He doesn't know that this song is about him, maybe one day I'll tell him.
Sgt Culpepper is out now.