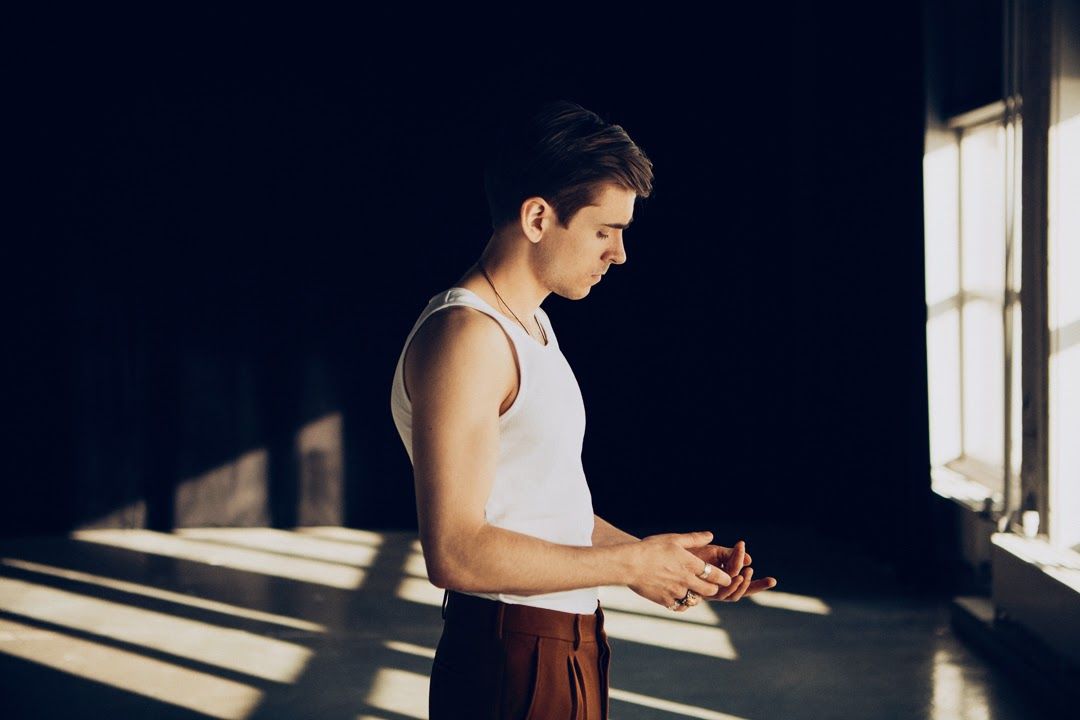 Tomi Saario – I Think We Need To Talk – Track-by-Track
Scandinavian sensation Tomi Saario dives into each song from his debut EP I Think We Need To Talk and pens a track-by-track exclusively for 1883 Magazine.
After turning down a career in football to pursue music, Finnish artist Tomi Saario has been spending the last few years honing his craft, perfecting his sound, and gigging absolutely anywhere he could. Finally, he's able to see the fruits of his labour pay off with the release of his debut EP I Think We Need To Talk. The 5-track EP is, to put it simply, exactly what a pop debut should be — emotive melodies, catchy hooks, and lyrics that make you feel seen & understood. 
To celebrate the release of his debut EP, Tomi Saario penned a track-by-track and gave a little bit of background on each song.
Just A Little 
'Just A Little' is one of those songs that was written in quite a calculated way but without compromising the vision at all. We wanted to write something that has enough lyrical depth to be taken seriously in places like the UK and the US, enough melodic variety for Scandinavia and be simple enough in the chorus to resonate in Germany, particularly on radio. It's been over a year since the release and I still love it.'
Don't Hurt Yourself
'Don't Hurt Yourself' is about being in love with a friend who feels the same way about you, however nothing can happen as they're in a relationship. Instead of acting on those feelings, you end up playing games with your emotions because it's easier to do that than face them head on.
Someone Like You 
'Someone Like You' is the love child of 'Sexual Healing' (Marvin Gaye) and 'Can't Feel My Face' (The Weeknd). This song is less about my experiences, but more about experimenting musically. I believe the future of music is often found in what's come before, so I decided to mix up the old and new in this track. I love how it turned out and I'm really thankful for Hitimpulse for understanding my vision and making the song sound great.
I Wanna Be Your James Dean 
'I Wanna Be Your James Dean' was inspired by my love for the old-fashioned romance movies, and of course, James Dean the teen heartthrob back then. I thought about how romance and dating culture has transformed over time. Everything now is so fast-paced, and we're swiping left or right in a matter of seconds, whereas before, people would put more effort in getting to know someone, and give more of their time. I think everyone can and should experience a movie-like romance at least once in their lifetime, which is why I wrote this song.
I Think We Need To Talk 
'I Think We Need to Talk' is about that grey area in a relationship that happens when there is no communication. You just assume each other's feelings and end up losing them in the end. Like I said in the song "I think we feel things, we just don't talk about feelings". So let's talk about them!
Photography by Max Motel
Check out Tomi Saario's debut EP I Think We Need To Talk now.