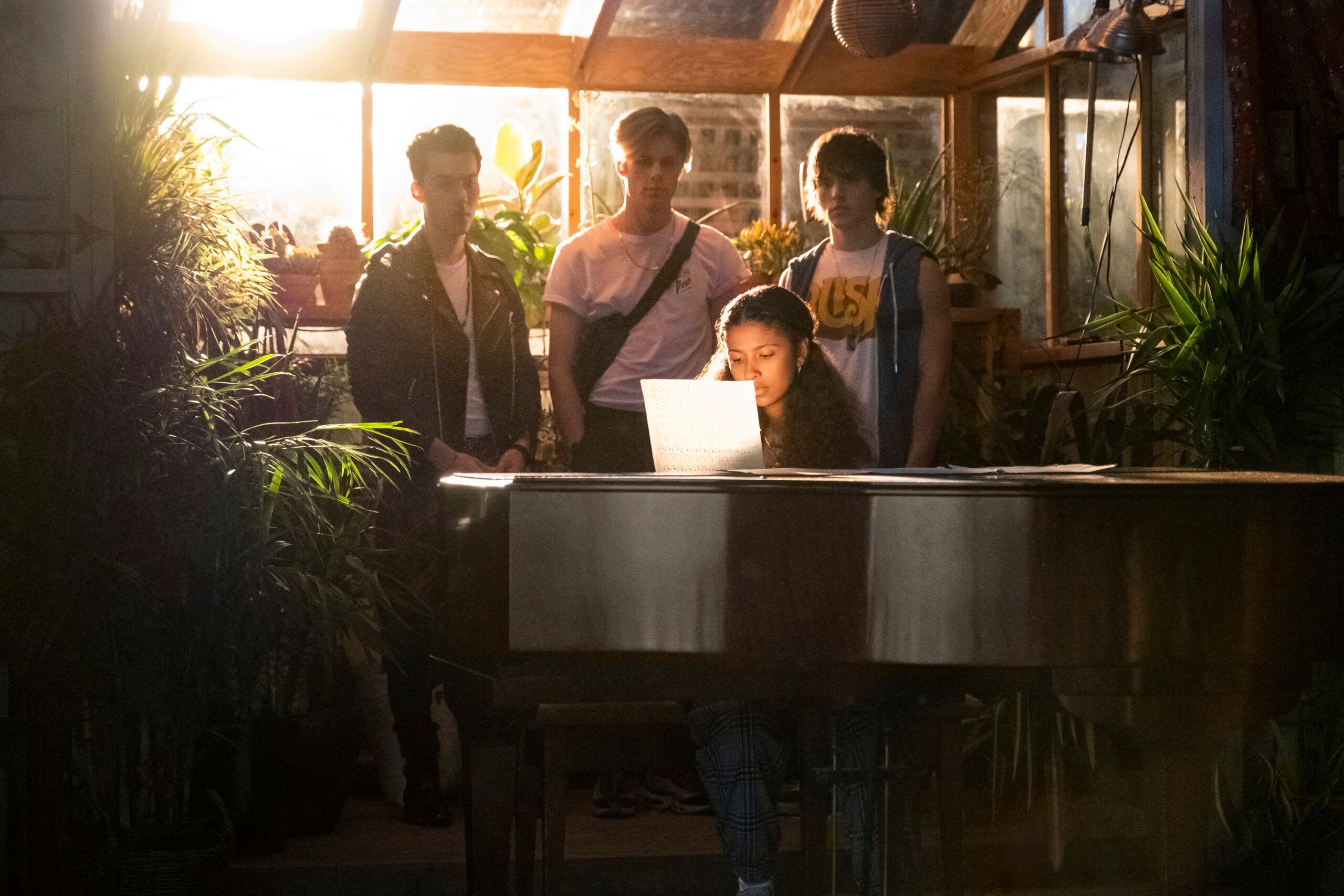 Julie and the Phantoms
You know that feeling when you're just trying to survive high school but the ghosts of three totally cute guys who died a quarter of a century ago keep popping into your world (garage, school hallways, bedroom…) and begging you to join the rock band they started in the '90s and their presence is completely unsolicited, and you appear to be the only human on earth who can see, hear and communicate with them?
No? Can't relate? Ok, maybe three amiable phantoms didn't haunt your high school days, but that's precisely what happens to Julie, the protagonist in the brand-new Netflix series Julie and the Phantoms. And it's every bit as outlandish and exhilarating as you'd imagine, especially when Julie says 'Sure, I'll join your rock band as the lead singer and a songwriter' and the spectacular (and supernatural) band garners attention and acclaim because it turns out everyone can see the phantoms — but only when they perform.
Based on the 2011 Brazilian show of the same name and directed by the renowned Kenny Ortega [High School Musical, Descendants, Hocus Pocus], this binge-worthy series which hits Netflix today stars Madison Reyes in her breakout role as the talented and tenacious Julie; Charlie Gillepsie as Luke, the electric guitarist with a lot of charisma (and a skeleton in his closet); Owen Joyner as Alex, the thoughtful and inquisitive drummer; and Jeremy Shada as Reggie, the big-hearted bassist who brings the laughs.
1883 sat down with all four leads to talk about the striking similarities between their on-screen and real-life personalities, how the show promotes Latinx and LGBTQ+ visibility, the process of creating their colorful & very 1990's costumes, as well as why filming scripted scenes with co-stars and supporting actors felt not like 'acting' but instead like 'living'.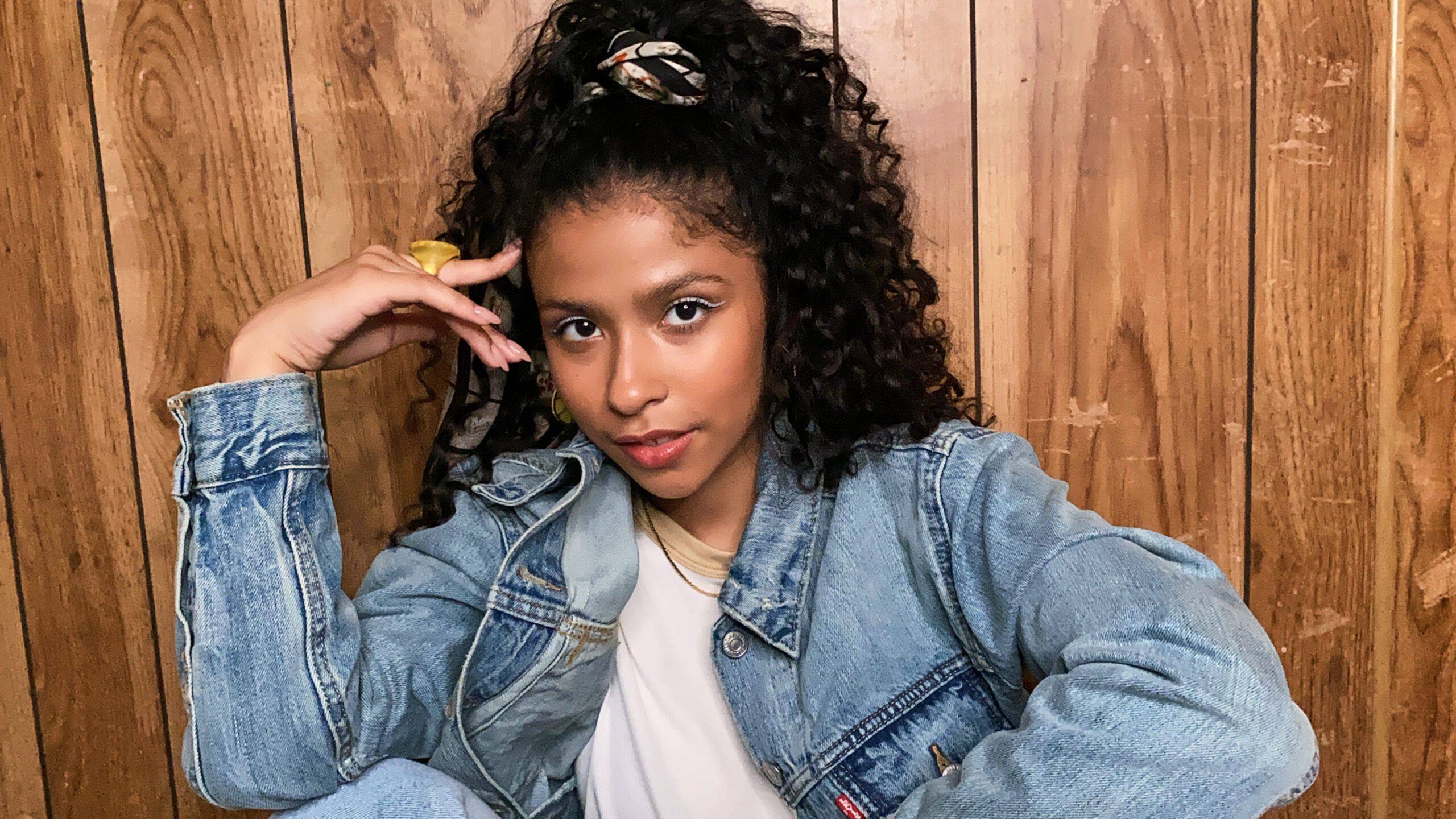 There seem to be a lot of similarities between you, Madison, and your character, Julie. You're both budding singers and performers who shine on stage, so I'm wondering what else you and Julie have in common. I'm also interested in whether you write any songs or poetry yourself as Julie does?
Madison:  I've written a few songs [including] a song with Charlie called 'Perfect Harmony' that is featured in the show so that's the biggest thing that I've written. [In terms of similarities with] who Julie is as a person, she's definitely me… We're both very unique people who like to voice our opinions and stand out from the crowd. She's real, she's raw, she goes through the same problems that a lot of teenagers go through today which is why she's such a relatable character…We [also] compare in the passion that we have for our art and for playing the piano and just being kind in general. With how much she is willing to risk for her friends and the boys, that's definitely me. I like to think that I take care of my friends, well at least I hope that I do. Oh, and she's 100% Latin. So, that's me.
That actually leads me right into the next question! Julie is a creative, resilient and ambitious Latin American girl. There's a dearth of Latina girls in the media, and I'm wondering what you hope that Latina girls and girls of every race learn from watching this bold female protagonist lead the show and band?
Madison:  Even when we were starting to find Flynn [Julie's best friend, portrayed by Jadah Marie], Kenny was like, 'What kind of girl do you see in her shoes?' And I thought about Jadah from Descendants 3  [also directed by Kenny Ortega]. I definitely wanted to get as much color as we could on the show, and these two as a duo are just so iconic. You get to see this season regular who is an African-American girl and has just as many talents as her friend Julie and you get to see this Latin-American girl who's the… lead of the show. It was just so perfect and when I got to meet her, I was like 'this is it.'
I really want anybody out there to see Julie and be like, no matter what you might look like, what background you come from, where you might start from — I started from the bottom — you can get there as long as you work hard for it and you're kind. Kindness really does show. You can be a good actress, but if you don't have a good inside, it's going to show through the camera. It might be hard, there's gonna be a lot of no's, there's gonna be a lot of rejection but everything happens for a reason. I got a lot of no's for [school plays] and then this came, and it was a yes and it was a big yes. A lot of these little no's are leading up to a big yes. You really have to push through and stay positive.
That's a great answer, and you keep leading me into the next question! You were talking about Flynn, and I love her and Julie's loyal bond and all the girl power there. They're so funny and awesome together! How did you two create such a strong on-screen relationship?
Madison:  When I first met Jadah, all these girls were here coming in for Carrie [Julie and Flynn's nemesis] and Flynn, and we had all these boys coming in for Nick [Carrie's boyfriend]. I'd come out and be like, 'Hey guys, I'm Madison, I play Julie; I'll be reading with you today, don't be nervous.' I gave them the same treatment that Kenny gave me when I came to audition for Julie. And I remember Jadah came in, and I was like 'Oh my gosh, I know you!' She was like 'I know you too!' We just started screaming and it was so funny, and I was like 'Why are we so loud?' As soon as we started reading together… it [was] as if we were just two friends kind of hanging out, having a conversation. I remember when Kenny asked her to sing, I was really getting into it because it felt like we'd been friends for years. I look back on it now and I love her so very much. She's like a sister to me. I miss her! I'm about to cry[laughs]! As soon as she got cast — I got to call her and tell her she was cast — we exchanged numbers and we talked every day before we met each other again in Vancouver. When she came out here, it was just rekindling our friendship and finally getting to hang out in person. We hang out a lot off camera.
And then, of course, there's Julie's bond with the Phantoms. I'm wondering how you and the Phantoms play off of one another on-screen and also what your relationship is like off-screen?
Madison:  We're a band first, and then actors and actresses [second] because we spend so much time with each other. We worked on becoming a band, and it was really like how it would be if you were starting out as a band: practicing songs, coming up with material, trying to get it out there… So, we already had that click. It's really hard to say that we were acting like these characters because Kenny does such a good job of really casting people for these roles. They were us already… When we were acting, at least for me, I felt that I was just myself. I was having a conversation with these guys [and] even though they were scripted lines, they just felt so natural like the things we would actually do… and it was just a click. I think back a lot at all the stuff I did previously for school. When you compare this to that, that was acting. This was just living. They say that it's not a job if you enjoy it, it's just your lifestyle. That's definitely how I look at it.
Changing the topic, loss of loved ones is a recurring theme in Julie's life and I'm wondering how you channeled the emotion to perform in scenes that dealt with grief and sadness, and whether any moments proved emotionally difficult to film?
Madison:  My mom is in the military and when she leaves, I've definitely had to deal with a lot of nerves and anxious feelings about not having her here. When I had to be in that mindset for those scenes, I just thought back to that… uneasy feeling until she came back. I wouldn't say that I've had a deep loss of a family member yet [unlike Julie, who loses her beloved mother before the series starts] and I'm hoping not anytime soon, but I've definitely had a little bit of experience here and there
On a happier note, I love Julie's unique fashion sense. I know you mentioned that you got to meet with the costume designer [Soyon An] and give your input on what Julie wears. What was it like having a hand in costume creation?
Madison:  I love fashion and thrifting; that's my thing. I like taking trends and making them my own because [otherwise] I'd feel like I was copying somebody [else]. Having a say in what Julie wore was really dope… she definitely became me when we finally decided what she was going to be wearing. Some of the things that she wears are what I wish I could wear on an everyday basis… we [made] it street fashion and trendy but very unique and bold and different, and I got to be a sneakerhead which is [also] something I wish I could do. I got to wear all these dope kicks. And Soyon was so lovely and… made the process very easy… Especially with me being a Latin girl as we get older, a few of our features definitely start to become a little bolder so that was definitely a different experience with getting fitted clothes that I wasn't very used to.
Do you have a favorite outfit?
Madison:  My favorite outfit would have to be either the camo outfit I wore for [episode] 'Bright' because that kind of felt like I was paying homage to my mom [who's] in the military. But the craziest outfit I ever got to wear was definitely [for the dance number] 'I Got the Music'. [With] all the bits and pieces I got to take off, I felt like I was in High School Musical dancing around that school and that just really made everything come together.
Julie has a lot of powerhouse and poignant singing moments. Is there a particular musical moment that was most empowering and significant for you to perform?
Madison:  'I Got the Music' made me really feel confident, [particularly] being able to dance around that school with all the extras. I have a good relationship with some of them now… It was definitely a moment that I felt like 'This is me; I'm really out here, really making moves.' [laughs] Just having [the extras] there to hype me up was a lot of fun. I love meeting new people so having this big crowd, it felt like we were all just friends doing a cool little at-the-school project and we were getting ready to perform in some cool show. So that definitely made me feel very empowered, especially when I got to stand on those trash cans at the end and fall back against the crowd.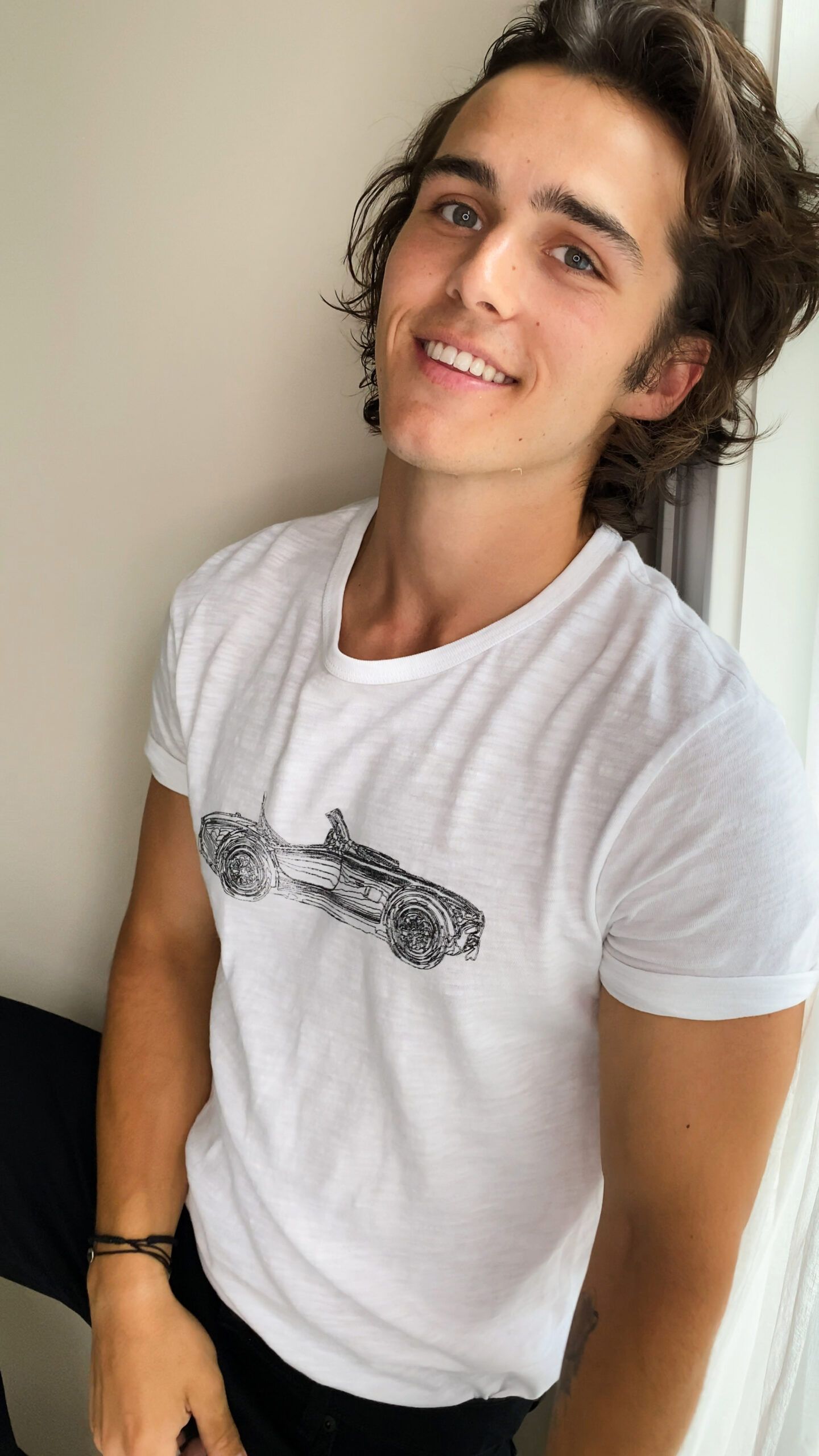 Luke was the lead singer and songwriter for Sunset Curve [the Phantoms 90's band], and he often takes on a leadership role in his interactions with the other guys. I'm wondering if your leadership translated to real-life interactions or if someone else was the 'leader of the pack' behind the scenes?
Charlie:  The leader of the pack is Kenny [Ortega]. I can tell you that right now. Kenny is the man, the myth, the legend, the one that you want to be like, the one that you want to hug. He is the guy… A lot of the time, Kenny was like 'do this, do this' and I'd be like 'good call, good call', so I'd get everybody together and I'd say something. But at the end of the day, I think everyone is so talented and so good together that the leadership is just [everyone] together. Everyone has their part that they play in the show [and] outside the show, and it works so well. There's no Julie and the Phantoms without Owen, Jer, or Madison. Or me. It's like, you've got the comedy, you've got the heart, you've got the voice. I don't know what I've got, but I'm hoping it's something important.
It seems like you really all work together! So, I've read that you and your sister grew up dancing to High School Musical. Can you talk about making a film with a director whose work was such a big part of your own youth?
Charlie:  Have you not danced to High School Musical before?!
I have! Back in the day, yeah.
Charlie:  It's a thing you go through, as a child born in this era. You dance to High School Musical! My little cousin… I wanna watch it with her and do 'Bop bop bop, bop to the top.' [Growing up, my sister and I] were Zac and Vanessa, we were Sharpay and Ryan; we just had the best time. But what was it like working with Kenny? I gotta say the best part about Kenny isn't what he did, it's what he does. The guy is an inspiration. The guy is legendary. He's worked with everybody. And he's got the brightest heart and the brightest soul around. Nobody has a bad idea with Kenny. If you have a suggestion, say it, and he's gonna value it and he's gonna be like 'Yeah, let's add it!' or he's gonna be like 'Maybe next time!' which is just so beautiful how someone with so much experience compared to us is giving us so much credit and so much room to explore our creativity. I don't think you see [that] a lot.
So, I know that Luke's character goes through some pretty heavy stuff. I'm wondering how you balance Luke's tough and charismatic exterior with the vulnerable young person that's just beneath the surface?
Charlie:  Instead of being a thing about balancing, it's a thing about being human. I think everyone deals with the idea of who they are and the idea of what they're going through and trying to blend those together… And as an actor, I was really, really interested because this character wrote songs to mean something about what he's been through. It's someone telling me like 'Hey, this is Luke.' And I got to really explore that.
Did any moments prove emotionally difficult to film?
Charlie:  [Some scenes were] hard. I mean, nobody wants to get upset. Everyone wants to have a smile; everyone wants to be happy all the time. Is that the real world? No. So everyone has conflict and emotion, and you just gotta be ok with conflict.
You're the band's guitarist. Can you tell us about your own guitar career? When and why did you start playing, and have you had the opportunity to showcase your guitar prowess in any other roles or in a band?
Charlie:  I take a lot of inspiration from my brothers and my little sister. Throughout my entire life, they are the people who built me to be me… [growing up], my mom got us all together and my grandmother and dad as well, and we had a little band.
I play a lot of instruments… the violin, I've got the uke. I try to explore with different instruments and see how they feel, but really I'm an acoustic guitarist. I would play bonfire and stuff and then when Luke came around, I was like 'Boom!' A reason to start electric. And Netflix has been insanely kind and generous because they give us masterclass teachers. They're teaching us vocals, teaching us guitar, and we're still going through [the classes] because we're building up these things. I'm appreciative of Netflix for doing that and the music team for sponsoring us.
There are some key similarities between your and Madison's characters, and the two of you spend a lot of time in the spotlight together as two of the leads. What have you learned from working with Madison?
Charlie:  I like that question a lot. Madison works really hard. I appreciate that from her, someone who [is new to TV acting] and then was thrown into this. She [also] teaches everybody [confidence]; Madison has a lot of confidence.
How did you and Madison develop your relationship on-screen?
Charlie:  By being friends. [That goes] for all of us. Madison is like my little sister now, and it's amazing. Her dad was always around too, so we had a lot of fun [with everybody] together. We had this month and a half of rehearsals, boot camps, and dance camps. Madison and I did a lot of technical things as well… But in reality, what really bonded us as Luke and Julie was being friends off-screen and just being super tight with each other.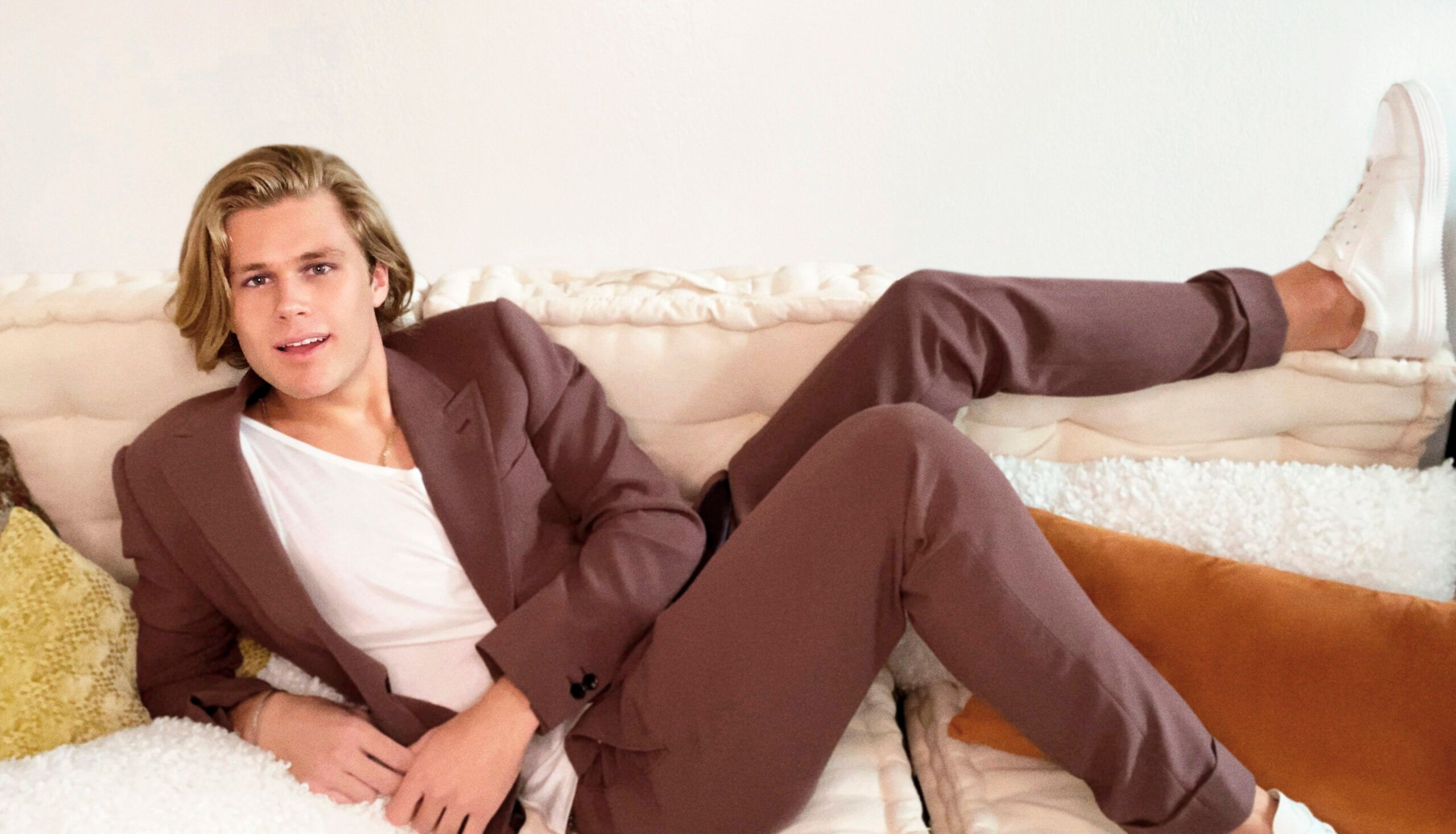 I get the sense that you, Madison, Charlie, and Jeremy have a strong connection on-screen and off-screen. I'm wondering how you all have stayed in touch and supported one another through the global crisis of COVID-19?
Owen:  It's been… hard, obviously not just for us, but for everybody. We got really, really close. Starting with the two-month boot camp from the beginning of filming, we were together every single day, six to nine hours a day dancing and working with Kenny [who] pushes you outside of your comfort zone. There's no stone left unturned. By the end of the process, I walked out a different person. To be able to do that with the rest of the cast, it takes a certain amount of trust. You become siblings because you're like 'I have to trust these people to support me, even when I can't support myself.' So, we really, really got close and we haven't stopped talking. We have group chats with the showrunners and with Kenny and with the band, and I can tell [that] even though it was incredibly, incredibly stressful, we all miss it a lot. And we don't know what's gonna happen, how long it'll take but we hope we get to get back to [filming] sooner rather than later.
I hope so too! So, in the show, Alex identifies as gay which I think is really cool because there's a lack of LGBTQ+ visibility in the media and especially in media geared toward younger audiences. I'm wondering what message you hope LGBTQ+ youth, and youth in general, take away from seeing a strong and empathic male protagonist who also happens to be gay?
Owen:  The thing that spoke strongest to me was that Alex is super anxious. I've dealt with anxiety and OCD all my life, so I could get behind that and understand what he might be feeling in those situations where he feels like his world is kind of crumbling around him and he needs to get out of the room and get a breather. I've been in situations like that and I just liked that the story of the show said, 'Hey, even when you're in situations like this, even if your given family might not be there for you, your chosen family will be.' And throughout the show, you can see how the band and friends come together to try to lift each other up and out of certain situations that we get into. I think that'll resonate with a lot of kids. It's pretty cool.
Let's talk a little bit about Alex's role as the band's drummer. Can you talk about how drumming became a part of your life, and how you would like to integrate drumming into your career in the future?
Owen:  I grew up in Oklahoma, jumping around from sport to sport. I did tennis, soccer, baseball… and then I went to a musical show, and I auditioned and got the part. For the longest time, I was like 'Oh, this is just for girls' and then I fell in love with it. And coming from Oklahoma even when I was a little younger, it wasn't as accepting for different things. So, when I saw drums, I knew that it could be something musical that maybe was a tad more masculine. I thought to myself, 'Hey, I won't get bullied; I can still rock out to some music, but maybe my friends won't make fun of me as much.' But of course, I stayed in musicals too at the same time. And then my mom always tried to figure out solutions to my anxiety. We thought about natural ways; I never really wanted to take medicine for the longest time. I tried the guitar, and I tried the drums. And it's something about playing on the drums, man, something about beating on the drums… I stopped playing the drums until I started doing the show, and that's a huge gift from the show because I forgot how much it actually helped me. I get stressed out or I get overwhelmed or something and I'll literally sit down, put on my headphones, put on a playlist, and I'll just play through that playlist… and then I stand up, and I feel better. And obviously moving forward, I hope that I get to keep playing for Julie and the Phantoms. Hopefully, someday we get to do some kind of tour.
Alex and his crush Willie [portrayed by Booboo Stewart] have great chemistry. You start out as friends, and then the audience watches your relationship gradually grow into something more. How did you and he build this on-screen relationship?
Owen:  Kenny never stopped talking about [Booboo] while we were in the auditions. [Booboo] came in and we read, and it was perfect chemistry… He was flying in the day before we were supposed to start shooting [but] usually when it's your love interest, you want to have a couple of days. You'll go hang out with them and try to form some kind of bond or friendship before you start, so you can show something on camera that's real. But Booboo was just the coolest, man. He landed, he called me and he was like 'Hey, let's work together; let's work through these scenes, let's work on these lines' and he just walked over to my apartment. And it was awesome. He made it super comfortable, and we worked for a couple of hours and got together the next day and then just shot our scenes.
I noticed that Alex has a distinct style. It's very 1990s, and there are a lot of jean jackets and a lot of his signature color which seems to be pink. I'm wondering what it was like for you to dress as Alex for the duration of filming, and how Alex's style might compare to your own? Are you a fan of 90's fashion?
Absolutely! First of all, props to Soyon who was the stylist. Obviously, she crushed it. When we went in for final auditions, Jer showed up in a black leather jacket, a white tank top, jeans, and some Chelsea boots. Charlie showed up in a cutoff and suspenders, and then I showed up in the pink sweatshirt. I think Kenny and Soyon just looked at it and said, 'Hey, that looks like it kind of works!' and then they ran from there. But I absolutely loved it. I loved every second of it. Soyon is the coolest. I mean, you would say one little thing, and she would just improvise off of that and put you in something even cooler. I love shoes so much, and I told Soyon that. I was like 'There's two things. I want a chain and I want shoes.' I got the [Nike Air] Max 97s I wore in the show. And don't tell them but I may or may not have stolen the chain, and I might be wearing it right now as we speak.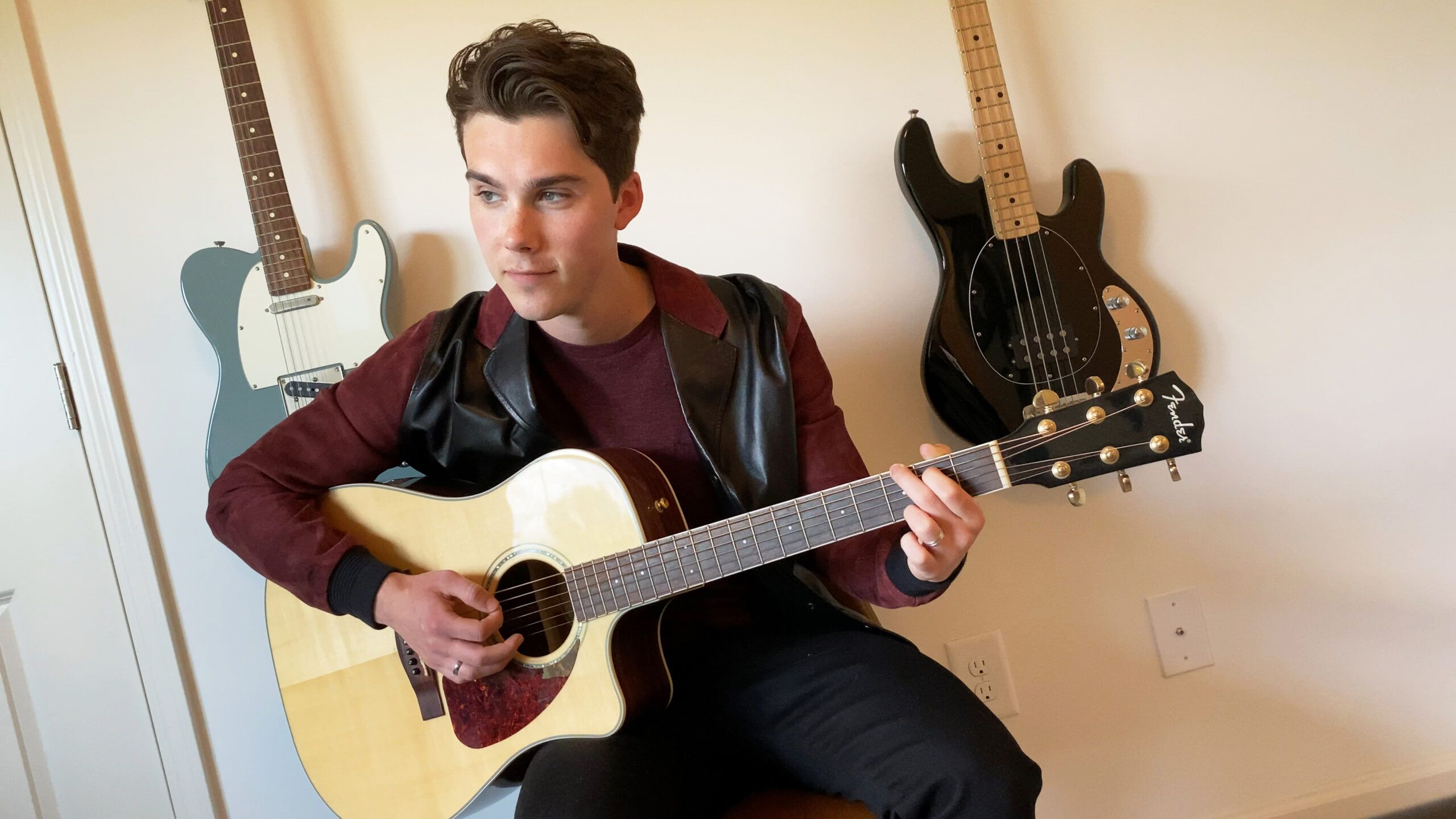 In real life just like in the show, you play bass in a band that's composed of three guys. I'm wondering if you can tell me a little bit about your band Make Out Monday, and how your experience in a real-life band informed your on-screen band experience or vice versa?
Jeremy:  It was one of the few times where you have an audition for something, and you read the character description and you're like 'This is really weird, this is very similar to me!' In Make Out Monday, specifically, [we play] punk, alternative pop-rock music. I play bass in the band and I sing co-lead vocals, and then the breakdown was like 'Reggie is a fun rocker who plays bass and sings and is in a punk rock band from the '90s' and I was like 'Alright, I think I can do this!' It was nice having that kind of experience. It felt like the whole time doing the Make Out Monday music was almost in a weird way a long-term preparation for playing this role and being in this project. And then by the time we got to the testing and the auditions, it was like 'Well, I'll just basically do what I do onstage with my band and hope it goes well!'
Reggie always brings the laughs. He has funny one-liners and a lot of physical comedy, but he's also a multi-dimensional character and he expresses emotions like fear and sadness. I'm wondering how you balance his role as a source of comic relief with his responses to emotionally difficult situations.
Jeremy:  That's a great question. There are times you read a script, and it's like 'How is he joke-y one second, and the next minute he's getting all emotional?' But I think [in Julie and the Phantoms], they do it in a way that works really well. Any time there's a shift from the comedic part of his character to the… sadness, fear, [and] a little bit of anxiety about not knowing what's about to happen… it comes with a little bit of a gut punch before it. There's something that has triggered that, [like] thinking about his family and realizing he hasn't seen them and [wondering] if they're still even around. [For] a lot of [the scenes], [I] just come from a natural place. Any of us, on any given day can be goofy in one part of the day… and then something will happen that… snaps you into a different frame of mind, different emotion. Reggie to me feels like a very genuine, relatable person. He's a little dopey. I like to say he's kind of a golden retriever in human form, but he's real… It's fun whenever you get a role that has both [light and serious elements] because usually, it's either comedy, comedy, comedy or drama, drama, drama. I think [this show] has a really great balance.
Going off of that, in the spirit of Reggie's sunny disposition and humor, can you tell us about a specific behind-the-scenes moment with your Phantom bandmates that proved particularly funny or pleasantly surprising?
Jeremy:  Honestly, me and the guys would laugh through most of the shoot and were the goofiest people on set. If you're working like 16, 17-hour days, there's no way you can't pull pranks on each other and just do stupid stuff. There's a scene where Julie is talking to her dad and her brother, [and] midway through that scene the ghosts poof in. They couldn't show us coming through the door because we're supposed to poof in, so they wanted us to hide behind this corner and then walk into the frame. Well, the corner was very, very, very small, and there was not a lot of space, and we were just standing there for like two hours, literally face-to-face… One of the takes, we were supposed to cue ourselves to walk in, and Charlie thought it was happening sooner than it was so he pushed Owen into the frame before he was supposed to come in. Owen was just standing there like a deer in headlights looking right into the camera, and he tried to smoothly walk back.
And we were making so much noise. At one point, Charlie was playing his Nintendo Switch, literally during takes, before we were supposed to walk in. He dropped it, and it made this huge noise. We all started cracking up and in order to make ourselves seem more professional, I tried to whisper to some of the makeup people off camera and be like 'Oh sorry, he sneezed, he needs some tissue!' That was probably not the smartest thing because they tried to run through the frame to give us tissue real quick, and I was like 'No no no no no! Don't run through the shot!'
Reggie is notable for his constant optimism, warmth, and loyalty. Given that we're in the midst of such tumultuous times, especially with COVID-19, what message do you hope that Reggie's character sends to viewers?
Jeremy:  My favorite part about Reggie is his optimism in any and every circumstance. That's one thing that I love putting into that character, and I feel like that's a lot of me in real life as well. I always try to look on the bright side. Even if you're going through hard parts of your life or there's a global pandemic, just still be happy, and find things you enjoy and that make you laugh. For me, I love making other people laugh. If I can brighten someone's day through a joke or just encouraging them and telling them that they're awesome and making them smile, then that's the best. And I think that's what Reggie does. He's the heart of the group in a lot of ways. Even if he makes them laugh at his own expense, he's still making them laugh and that's the goal.
Because he's so fun-loving, Reggie develops somewhat of a relationship with Julie's family members but it's totally one-sided because they can't see Reggie. Was it tricky or awkward to film these scenes since you couldn't really play off of anyone?
Jeremy:  Ironically, I would say, it might have been trickier and more awkward for the people who were acting off of me. At least I can acknowledge them and do things in relation to them, but they have to go out of their way not to respond to me and not look at me. They have the harder job of not breaking character, whereas I'm just cracking jokes and gesturing to them… It almost feels like you're breaking the fourth wall and narrating at times because no one else is responding, and whatever you say, they're not hearing [you]. It's fun. I think my favorite part is trying to make my cast members laugh when they're not supposed to even acknowledge that I'm there.
I can imagine that there are quite a few outtakes from that!
Jeremy:  Oh, 100%. Totally. All the time.
One last question for all of you. If you could have been in any real-life 90's band, which one would you choose?
Madison:  Oh my gosh. I'm going to have to think about this. Bands from the '90s. Hmmm. I'm gonna pull out my phone real quick. I have an oldies playlist. My dad has had me listen to all the good music from way back when. I like TLC, [but] I wouldn't want to break that group because they're very iconic. So, I would say SWV… They sing 'Weak'. [Singing ] 'I get so weak in the knees'…
Charlie:  I'm gonna say Green Day. I like that question. That's fun! Let me know what happened in 1883 if you find out, ok?
Owen:  Wow! Any 90's band. That's tough. See, this is the issue with being born in the 2000s. You can't throw it back to the '90s. My Chemical Romance, that's the 2000s, right? You know the song 'Teenagers'? I don't think that's the '90s, but can I choose it?
Jeremy:  Oh my gosh! Ummm, that's hard. Probably Nirvana… Or maybe Linkin Park. I love Linkin Park. They might be right on that cutoff of starting in the '90s. Either Nirvana or Linkin Park. [They're] both pretty awesome bands.
interviews by Leah Cates
photos courtesy of Netflix
Julie and the Phantoms currently streaming on Netflix!