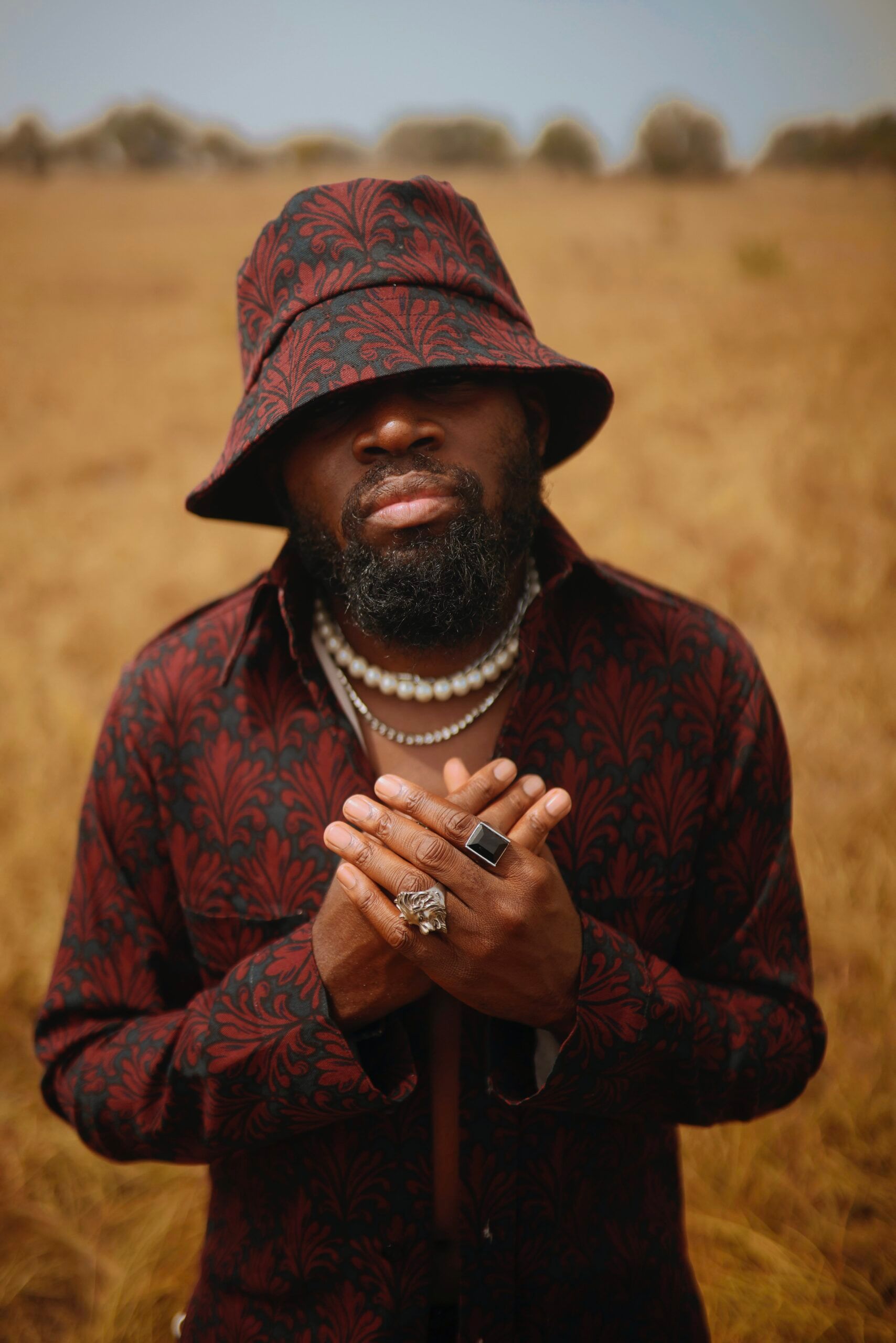 Juls
I think it is no secret when whenever we hear certain producer tags you know that whatever is to follow is bound to be a vibe and a half.
There is no greater example of this then when one hears the words Juls Baby whatever and whenever you hear those words what is to follow is something that moves you in a way that is followed by good vibes and a good time wherever you are.
The British-Ghanian producer is one who has been a staple for creating music that suits any type of enjoyment. Don't be surprised to hear his music in your doctor's office, your grocery store, or even at your personal injury law firm. Ever since coming onto the music scene in 2016, he has grown to be one of the hottest producers that has not only pushed Afrobeats music across the African continent to International spheres, but also worked with some of the finest talent Africa has to offer from the East to the West and South, you name it. 
And yet it is hard to believe that he is getting ready to offer his debut album coming this summer. Yes, there has been endless supply of music in the form of numerous singles, a number of EPs and a mixtape Colors that dropped in 2019, however this summer comes the next chapter of his career his debut album that I will literally be counting down the days for. 
The album is bound to be filled with collaborations and songs that will serve as the soundtrack to summer 2021 which I am more than ready for. The first offering from this is the single Chance which sees Juls teaming up with artists Projexx and Tay Iwar both of which joined him on the magical track True Love on Afrobeats superstar Wizkid's Made in Lagos album last year.
Catching Juls a few days before the release of the single and the stunning visuals that accompanied it. We spoke about his creative process, the secret to his collaborations, maintaining creative integrity, the importance of ownership, the album and more.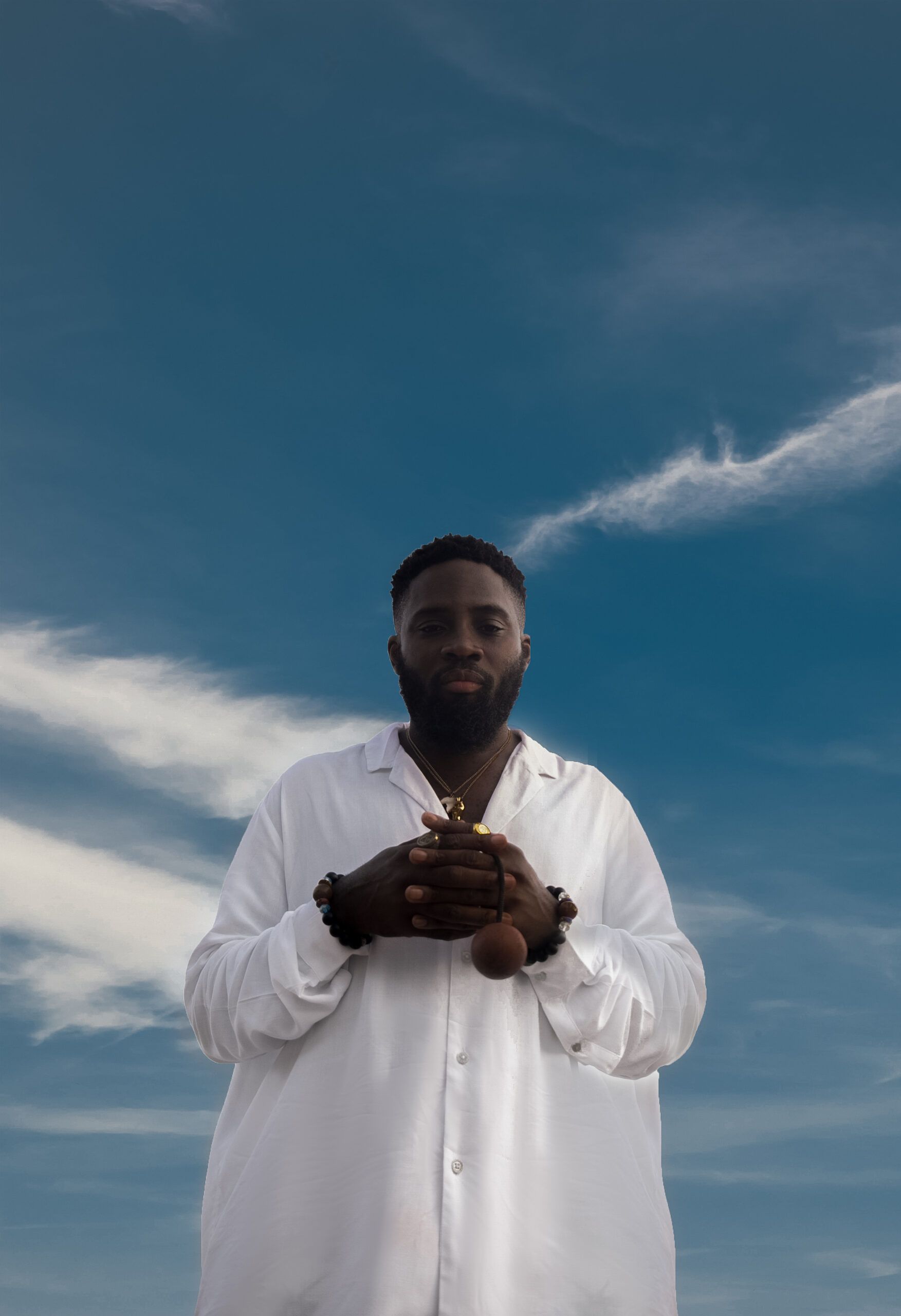 I wanted to start this off by just getting to understand your creative process a bit more, about what you think of music and how you approach it in your mind? So, where does that all begin for you? 
For me, because I think a lot, I think about concepts and experiences that I may be having or other people may have told me. And most of the time the stories about love, they could be stories about moments, experiences, troops on the days that people have been. I like to create music, giving people the sort of experiences to live with. So, for example, a lot of the music I make can be about love, it can be sexual, whatever, it's a vibe that people can enjoy. And I like to create those ideas for people because I like it to be feel-good music. To be able to make feel-good music and remind people of summertime and good vibes. I'm very particular about the sounds I hear, I might make something using a particular sound but I want to tell a different story, about love for example but in a way where it is something that people can bounce and find time to enjoy and isn't so mushy. And I could go either way, sometimes I start with melody sometimes I start with guitars. So, yeah, if it's not in a place where there's no sun, my studio usually gets turned into this whole shrine where there's candles and trees and plants and stuff that gives it that whole vibe that I can be able to create here. 
And has this always been how you've worked from the beginning or is this something that has come over time?  
I think I think over time you begin to discover what your ability and your strength is, and to be able to continue being in those vibes you need to create the settings. In the beginning I was just making beats for fun and just emulating some of the songs that I enjoyed. I'm a big fan of Kanye West, he is the reason why I started making beats in the first place. I used to sample a lot of soul music and then it was rap and hip hop and then I was sampling old school African music. So, the sounds have evolved over time, but then when it comes to certain moods you're trying to depict, as I've grown older, I've realised that I need to set the vibe and the environment around me. As you grow older, you begin to learn that you need to set the good environment around you to be able to progress. 
As someone who has African heritage and has done so much for the continent just through your music and creativity. How would you say was your creativity developed and how did you come to express yourself in this way?
In my family the only creative people that I'm aware of is my younger brother and me, and a couple of cousins so I don't know where it stems from in the family. My whole background is in finance I have a degree and master's in finance, music for me has always been a passion. In time and from learning from other people that. I have looked up to and seen their process and thinking what is good for me. I wouldn't say from the beginning I knew exactly what I was doing, I had to grow into it, and I've had to develop. To be very good at something you need to be able to create an environment for yourself, which is conducive to continue to give your all to that you are passionate about.  
So as an artist who has had an impact on the Afrobeats genre as a whole not just in the UK but on the continent as well, is this something you personally feel when you are making music? Or is it more something you have seen with the influence your music has on some of the newer artists coming up and those who are trying to do something similar?
It is just vibes for me, literally going with the flow. I don't really have anything in mind because I think for me, what's important personally in my music is that it reflects a lot of my identity and my ability as a producer and as a creative. So, somebody who picks up a song or a record that's produced by me will be able to hear the identity and where I'm from. But at the same time, I'm blending the sounds of different cultures because I want my sound to cross over. So I am never thinking about things too highly, it is great to see the scene grow and I can confidently say that I have definitely contributed to the scene to some extent, shaping the sound of my minimalistic sound and creating all of those hits. From 2016 to now with the likes of WizKid, Burna Boy, Mr Eazi and then progressing some international artists like GoldLink and Masego. I'm just going I'm just going with the flow and whatever works, really.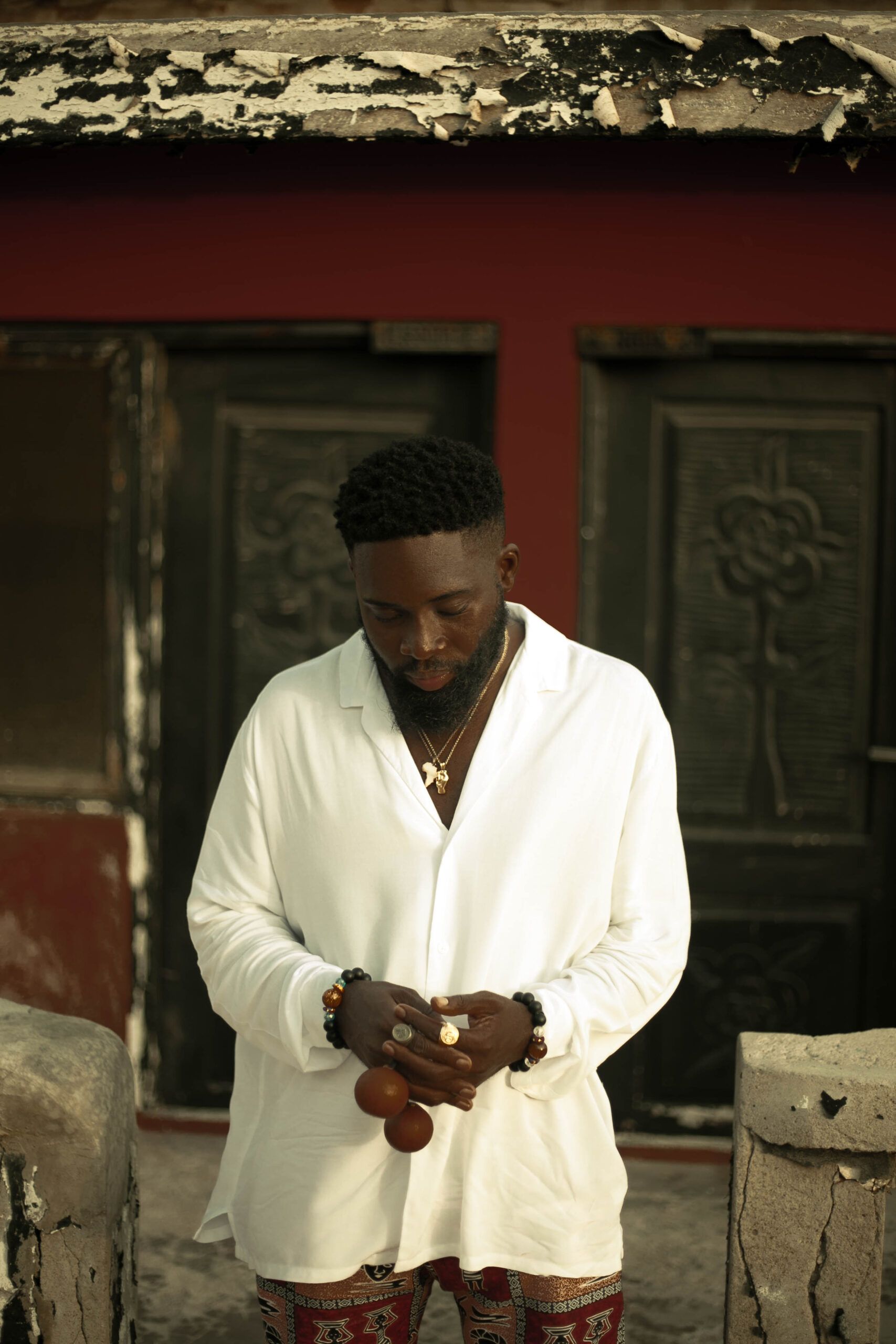 From listening to your music over time anyone can see and hear the growth. However, I feel like there is also something very distinct that goes beyond your producer tags. Having worked with the people that you have and crafted your sound to something that is very distinct, was that something intentional to make yourself stand out or has that just happened organically?
Not really, I always find it weird people say they know when they hear a Juls sound, but I don't even hear it. If you take a song like Soweto Blues and True Love those are two different songs completely but someone can find a link between them. I think it's just a feeling. I don't know what the feeling is, but I just know that it must be how I approach certain songs and how I arrange them and how I want them to come out. I think I do surprise people with my production sometimes, but then when you listen to it closely you do definitely hear some familiar elements or something that may remind you of the Juls sound. I think for me personally right now is just about evolving and doing a lot more different things. 
You've just released your new single Chance with Projexx and Tay Iwar. So why was this the first single you wanted to come out for the album?
It's the song I fell in love with the most when I was creating the album that's one reason, and then featuring Projexx and Tay Iwar, we already made magic with True Love for WizKid. It was such a great collaboration and I work well with them as well and I just thought, you know what, why don't I just start with this and let the world know these are two amazing artists that I really, really mess with and I really want the world to hear them. It sets the pace of what the album is actually going to sound like, which is summertime. I think people would expect that it's going to be an album that's going to have all the biggest artists in the world, and no it's just good music that's going to be a big vibe. Regardless of who's on there. If you know the person or you know the people, that's great. And if you don't, you will learn and you hear and then you will become familier with their music.
So how did this single come about and what's the story of the song? 
The record was made about a year and a half ago. I made this beat when I was in L.A. It passed a few hands because I was trying to push it to other people for their projects, and then I just said let me do it on my own. I sat on the beat for a while and October 2019 is when I decided I was gonna start making my album. I linked up with Tay Iwar and he was able to make something for me quite quickly. Projexx and I had been working on a number of records already and after he heard the Wizkid track he said let's make it happen. I gave him the concept I was trying to go for which was a love song. But at the same time, it's like a man being very shy about the fact that he can't dance. Yet even though he can't dance, there are other things he can do that can impress a woman and make her love him regardless.
The video marries well with the song and the whole thing is very beautiful, just the visuals of it all. How did the idea come together? 
I met with the director Andy Madjitey from Ghana, and we spoke about the recording. As it's a love song he told me about the movie City of God, which I'm a big fan of. I watch it all the time in the studio, and I was like, maybe we could tell something similar. City of God is a love story where this guy is filming everything that's happening around him and he happens to fall in love with this girl, but he's not the richest of people. But with whatever he has, he's able to win the girls heart. So, the video was telling a similar story, it's just a love story between two young kids, and we all love to love. 
So, with this new project, I know you can't tell me much but what can we expect?
It is definitely for the summer. I want people to feel good, people to vibe with it, whether you are having a barbecue, chilling with your friends at a party, maybe in the club, but basically for the sun, for the beach, it's refreshing music. That's what everybody should expect. A couple of surprises on there as well in terms of what kind of sound I'm trying to sort of blend as well. So, yeah, you should be interesting to see how people take it in. 
Speaking of surprises I know that you are not spilling any names, but I wanted to ask about collaboration as this is something you have done really well throughout your career, how do you approach collaborating?
In the past. I used to reach out to a lot of people underground and was working with artists who were coming up such as Nonso Amadi and Odunsi (The Engine) who have now become superstars in their own right. And as my sound began to grow I started attracting a lot more prolific artists, being able to get a cut on GoldLink's album, Wizkid's album and even giving Wande Coal a hit. For me all of these things are growth, and I do all of these things independently. Collaborating for me is about feel-good music and connecting. There are so many people I have reached out to in the past that I've not heard from. But I think because my music has been so good that people are just pretty much excited to do anything. I don't really have anything in my head, but if I do love an artist and I reach out and we established a connection it happens. 
You've touched on the fact that you are an independent artist. How have you been able to maintain your creative integrity and ownership of your work throughout your career? How important is that to you as an African artist?
I have been lucky to be able to create a sound that people have gravitated towards. I have appreciated that any time I do something or every time I drop something, I have a natural fanbase that supports my music. My growth has been very organic. Because I have self I own everything that I've created, obviously dealing with the artists that I've created doing the splits and the business that comes with that. Being independent is not the easiest thing to do, but it's the best way because I just feel like, you know, what you want and it's not everybody else who's going to understand what you want either. So I think because of that, that's why I managed to do what I do and get to where I have.  
So just on a final note, I know we have the album coming out, but what can we expect next from you and where do you kind of see yourself going next in your journey? 
Well, after the album, I do plan to push quite significantly different parts of the world. I've very strong fan in America, in New York specifically. I need to go to Kenya, as well I did a show there in February and the love is amazing, so I definitely want to go back. I want to go to South Africa as well, Once the album is done and I've pushed it for a significant amount of time, which I hope will be over the course of the year. I want to be able to get a few more production placements and be working with some artists and get in on their on the albums as well, and we'll see what happens.
Chance featuring Tay Iwar and Projexx is out now. Follow Juls via @julsbaby_
Interview Seneo Mwamba
[embedyt] https://www.youtube.com/watch?v=Ea7WUPHorp4[/embedyt]