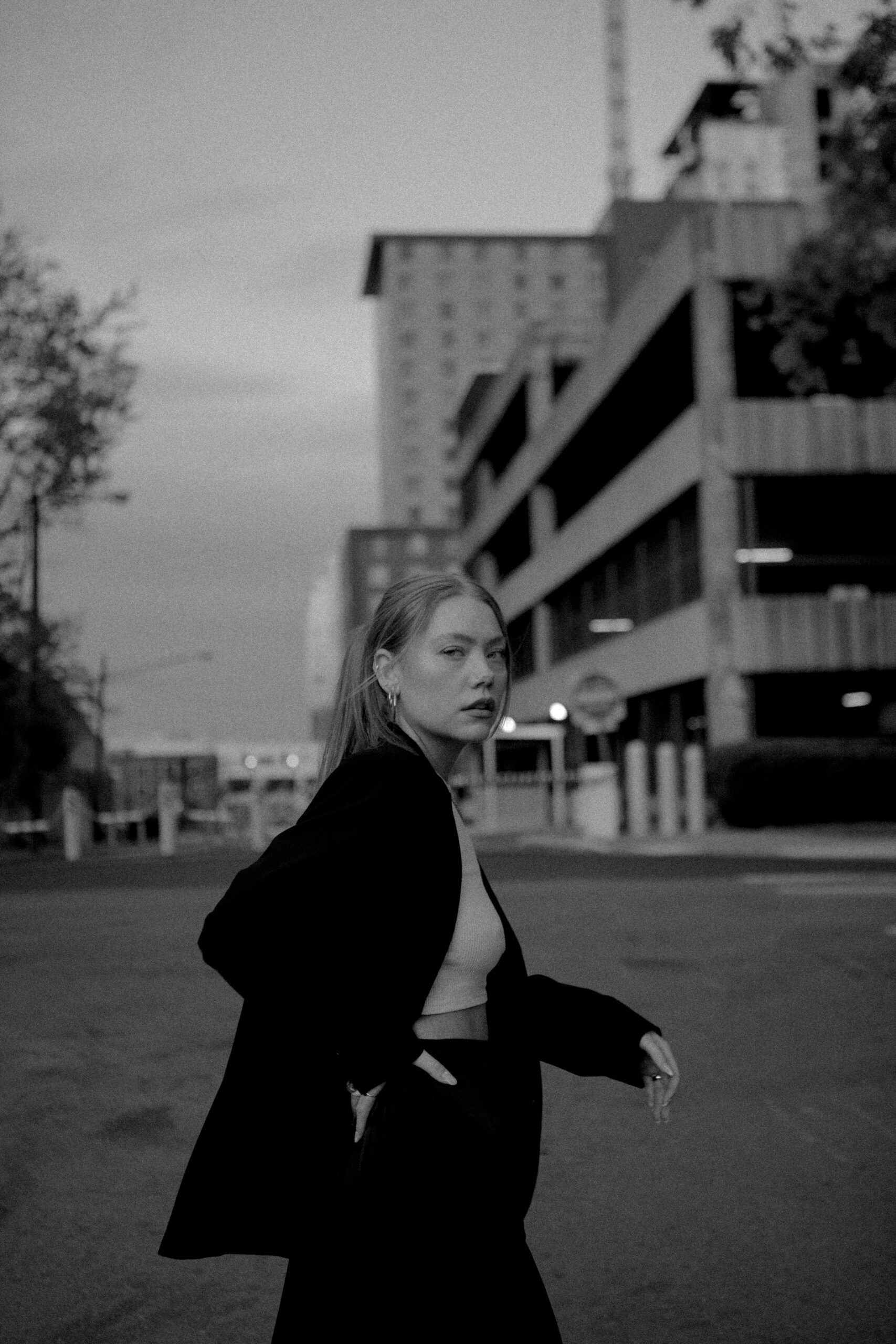 Kate Lynn – Feelings on Repeat – Track Premiere
Nashville's Kate Lynn embraces being just a little bit too much for someone in her new track "Feelings on Repeat," premiering today on 1883 Magazine.
It takes a lot of strength and perseverance to fight for every aspect of who you are — no one knows this better than singer-songwriter Kate Lynn. During the most formative years of her life, the Texan native grew up battling everything from self-esteem issues to bullying. One might think this would cause someone to hide away and keep their dreams under lock & key. Luckily for us, Kate Lynn refused to let bullies & naysayers win. Now she's making her aspirations come true with the release of her new music. Her latest single Feelings on Repeat is a poetic song about feeling like you're too much for someone else, written by Lynn during a time when she felt like everyone around her was giving up on her.
To celebrate the premiere of Feelings on Repeat, we spoke with Kate Lynn about her career so far, what it's been like to follow her dreams, and what she would say to others who feel like they are the ones who feel just a little too much.
To start: what was the moment where you realized that music was the exact career you wanted to pursue for the rest of your life?
I think it's always something I knew I wanted to do but never had the confidence to actually pursue it. It wasn't until 2018/2019 when I really decided I was going to jump all in. I actually had a moment in 2019 at my friend Daniella Mason's show (who I didn't know yet) and after the show, as I was walking to my car I just knew I was supposed to start pursuing music. My mom was with me and I told her as soon as the thought popped in my head. From there everything just kind of fell in place. Little did I know I would end up writing with Daniella only a few months later and she's also who I wrote feelings on repeat with.
I know you went through a period where you were bullied and you struggled with your self-esteem and you've been able to persevere and pursue your music career. How does it feel to be in a place where you've built your confidence up again and now releasing music?
Wow, that's an amazing question. It took me a long time to pull myself out of that place & it took years and years of therapy and healing. I think I was just at a point where I no longer wanted those things to control and dictate my life anymore. I'm still working on my confidence and I think I always will be, but I'm finally to a place where I know who I am and accept who I am.
Can you tell me a bit about your new single, Feelings On Repeat?
Yes! Feelings On Repeat is so special to me. I initially wanted to write a sad ballad about feeling misunderstood and labelled as "too much" or "having too many feelings" and the song just kind of turned into a happy-sad song. Which I love… It's been super therapeutic for me to have written this song and to turn it on when I feel myself going back to that place again.
The track is very raw and vulnerable — what was it like writing it?
It was honestly so freeing. It was like I was taking the power back from all the people who have tried to label me as something or create the narrative for my life.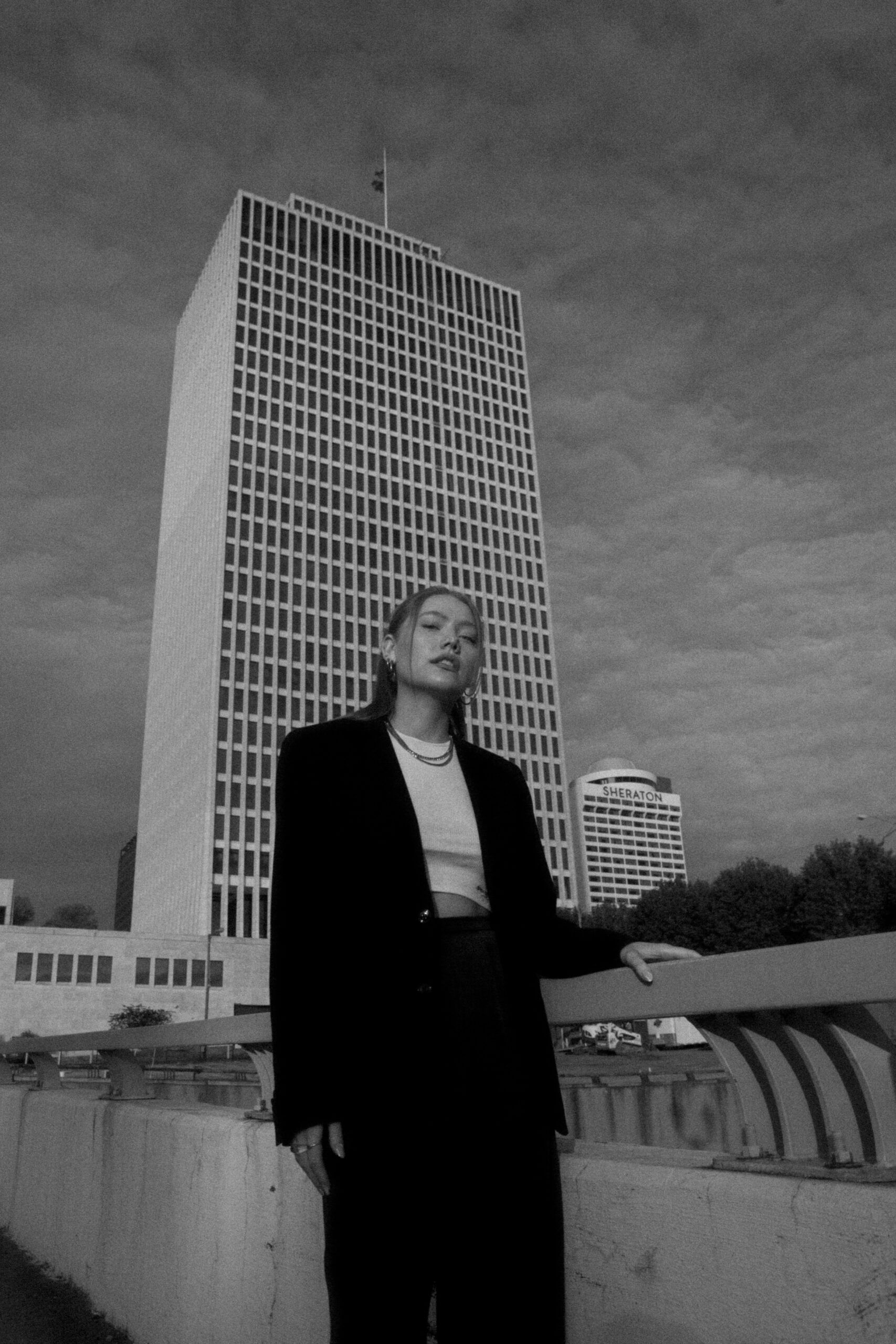 Are you the type of songwriter where the act of songwriting somewhat feels like a therapy session? 
Absolutely… it was the only reason I made it through the depths of heartbreak. I honestly don't know what I would've done without being able to write about my feelings.
You're from Texas and moved to Nashville — how have both of these places influenced you as an artist?
Texas will always be home to me & will always have a special place in my heart. It definitely influenced me so much. I discovered who I was and who I wanted to become there. & Nashville really gave me the space to explore everything that I've always dreamed of. Both are so special to me and have influenced the music I've made tremendously.
What did you grow up listening to that has shaped you as an artist?
So many things and so many people. I started off really loving and appreciating country, I feel like in the south that is a given. Carrie Underwood & The Rascal Flats were two that really inspired me vocally. Pop has always had my heart though. I remember being 3 and singing Britney Spears on our karaoke machine like I was performing at my own concert for thousands of people. I think the people in pop who have shaped me the most into who I am as an artist would be The 1975, LANY, Julia Michaels, Taylor Swift, Gracie Abrams & Lennon Stella.
Being an artist that handles every aspect of a project solo can be overwhelming, what do you think is the biggest benefit and downfall of taking on the business solo?
I think the biggest benefit is you control what you want to do and what you don't want to do. Your identity is really in your own hands and I love having that freedom. The biggest downfall is having to wear so many hats and not really getting a break. I have really enjoyed it so far but I think if I were to grow any bigger I would definitely need a little more help along the way.
What would you say to other girls who have been labelled as having "too many feelings"?
Don't let someone else create the narrative for your life. You decide who you are and who you want to be. If someone doesn't like it, then they aren't for you. The people in your corner should love and accept you for who you are, not make you into who they want you to be. Don't take on other people's opinions as your own. Embrace yourself and all that you are, feelings and all.
Listen to Feelings On Repeat by Kate Lynn now!