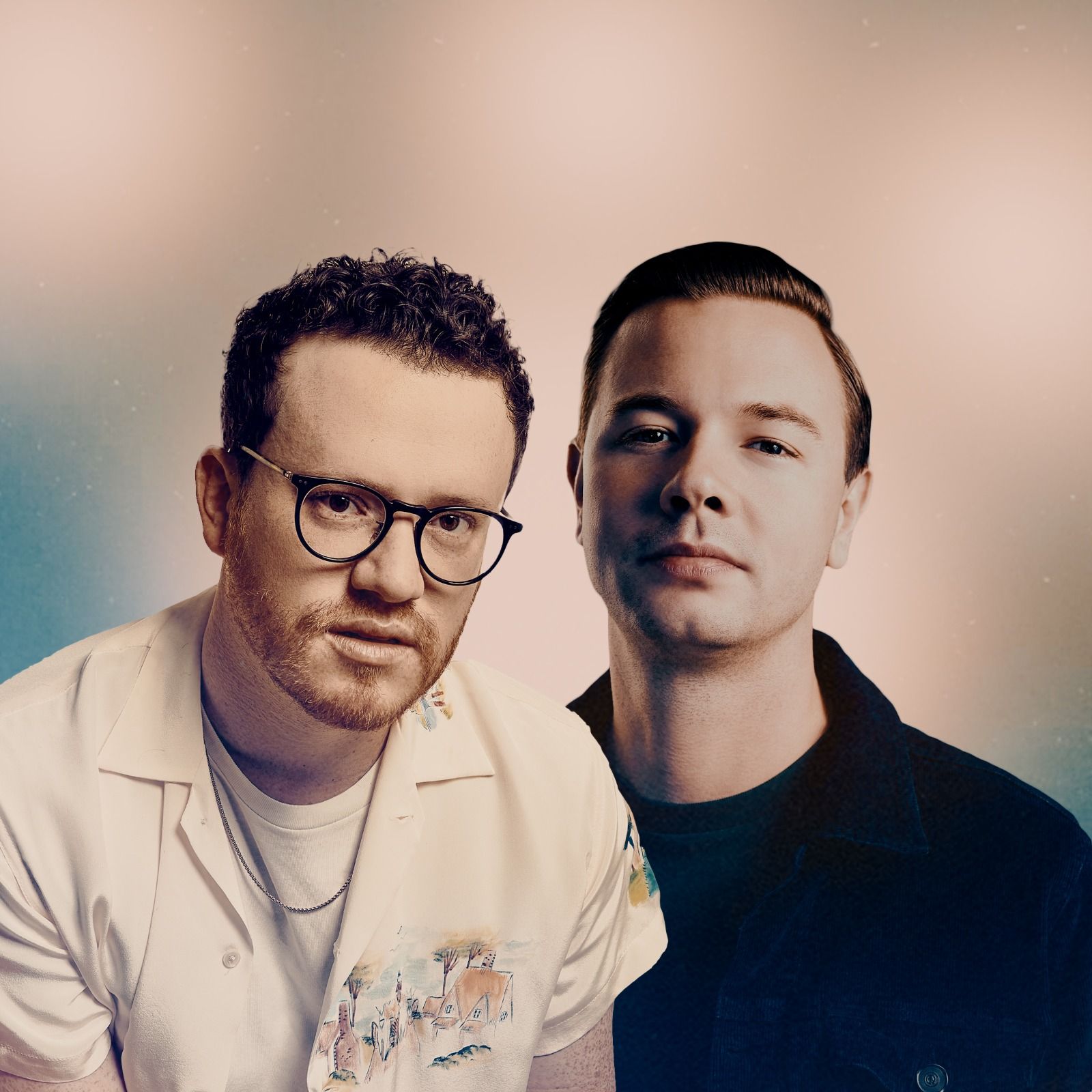 Sam Feldt & Sam Fischer
Arriving just in time for the summer is "Pick Me Up," the new collaboration from Sam Feldt & Sam Fischer that's a perfect mix of uplifting melodies and vulnerable vocals.
Multi-platinum Dutch producer Sam Feldt and viral Australian singer/songwriter Sam Fischer are both musical talents in their own way; Feldt's catchy remixes and worldwide hits have earned him more than 1 billion well-deserved streams and Fischer, while relatively new to the public eye, broke onto the charts with his international hit 'This City,' as well as a feature on Demi Lovato's newest album. After Feldt remixed the Lovato track, 'What Other People Say,' it was clear that the two artists needed to work together. What came of their collaboration is the recently released pop/dance single 'Pick Me Up.' On the upbeat track Feldt created, Fischer's vocals perfectly complement the song in a way that extenuates the emotion in the lyrics, creating a track that captures the hope of the upcoming summer season.  
1883 brought Sam and Sam face to face for the first time to talk about working together, the causes near and dear to their hearts, and what the rest of the year holds for them. 
Congrats on the collaboration! How did you guys decide to work together?
Fischer: I feel like the choice was made for us! Sam remixed my song 'What Other People Say' and absolutely smashed it. We were looking for someone to collaborate on 'Pick Me Up' as well. He liked it, produced the absolute pants off it, and here we are now. It just kind of made sense.
I know collaborations are something both of you are familiar with. How was this one similar or different from the ones you have done in the past?
Feldt: Well, for one, it was remote, which is usually the base with collaborations with DJs because a lot of us travel quite a lot, myself included. So, while I was quite familiar with the process, it's just weird releasing a record with someone that you've never met in person. I had the same experience with Kesha back in January — we were supposed to meet at the video shoot, but to this day I've never met her. I think even when this video comes out, I will have never met Sam as well. In that sense, it's a little bit strange.
Fischer: Yeah, this is actually the first time Sam and I have talked face to face. 
Wow. Really?!
Fischer: Yeah! 
Feldt: It's been a lot of messaging.
Fischer: Everyone I've collaborated with, except for Demi, I've not met in person. With Demi, I only met her on the video shoot. Modern technology is nice. This song came together really, really easily, very fluidly. It was a really quick, easy process. It's fun for me to be in a song that makes people happy and dance and that feels uplifting because I normally write really sad music. Honestly, the response to it has blown me away.
Feldt: I think the contrast makes the song better as well. I think that uplifting, happy, summery production around emotional vocals sounds good. It's something I always look for in songs. You don't want to have a super happy song with a super happy lyric. I always like the contrast because then the message comes across even better.
No, I agree. It's actually a dynamic I've spoken with other artists about. Sam [Fischer] – you said you had already written the song. What was the inspiration behind it?
Fischer: When I write songs, I tend to overthink my lyrics a lot and I tend to really work on 'what kind of image can I paint to let the listener feel the specific feeling that I'm feeling.' With this one, we tried to not overthink. We just tried to think of the people in our lives that pick us up when we're down. It came very naturally when we wrote it a couple of years ago in LA in about an hour. It had just been this little thing that sat on my iTunes that I would listen to when I was sick of myself and how dark my shit can get. [Laughs] It's such a joyous song. It's really cool that it's found a home in Sam. 
Feldt: Is this the happiest song you've ever released?
Fischer: I've ever released? Absolutely! [everyone laughs]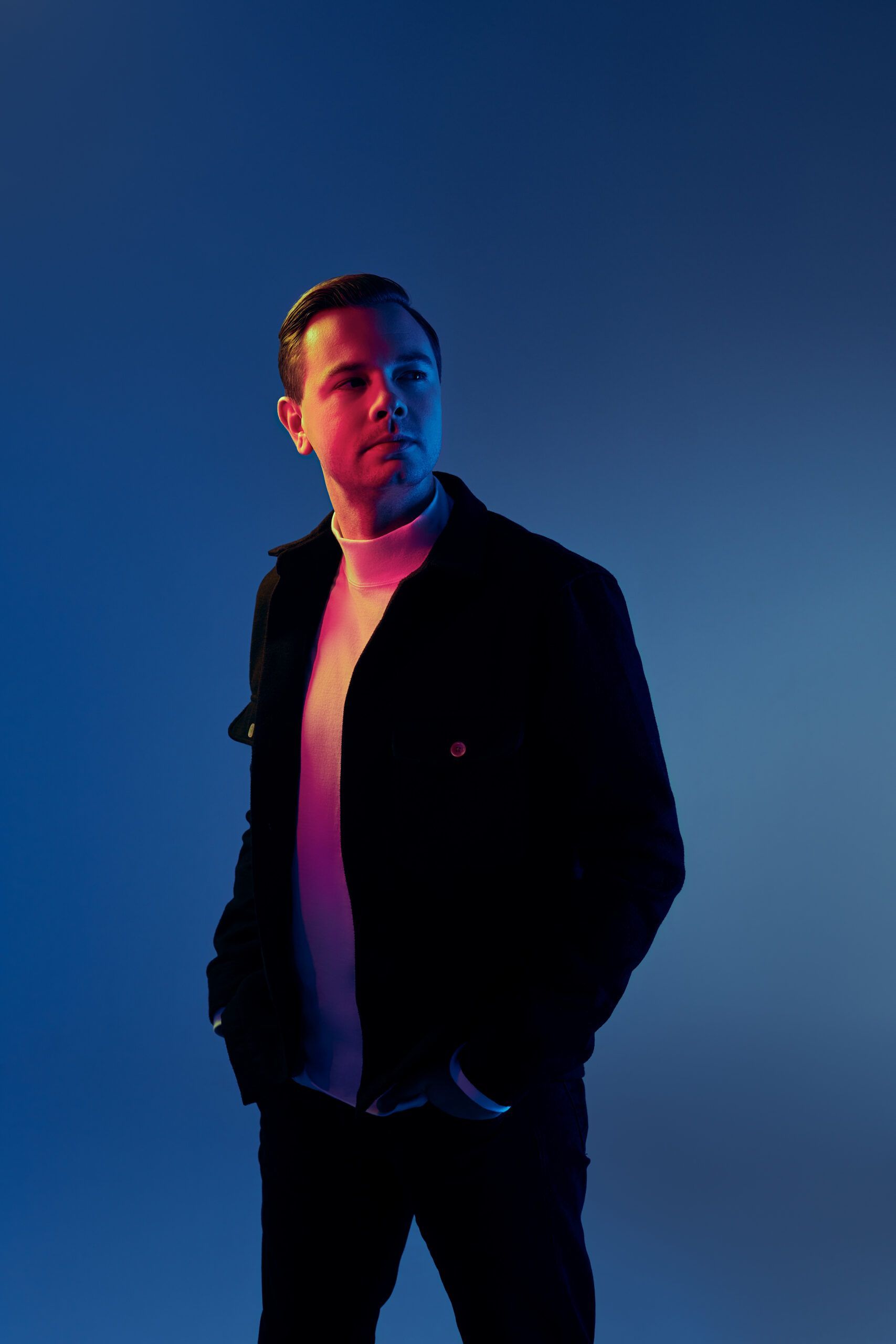 How did you both manage to stay in a creative headspace over the past year?
Feldt: I think, for me, I'm quite used to producing and not seeing a lot of people while I do it. It's a process that's either by myself or with one other person in the room. So in that sense, the creative process hasn't changed that much given COVID. I'm not sure how it is for you, Sam?
Fischer: You're so lucky that it didn't change for you. I'm going to be really honest — I had a lot of trouble at the start of COVID being creative and writing about things that weren't COVID. I feel like every time I got on a Zoom-write, which I hate by the way, so that was a struggle in itself, it was like 'okay, so how are we doing? How's everyone feeling about the world? Where is everyone at?' I don't think I understood the shock and trauma of what we were all going through. On top of that, with 'The City' blowing up and being my first step into the public arena, I was so grateful to have all this success because success at any time, regardless of what's going on in the world, is a beautiful thing. It was bittersweet because I wasn't able to tour; I was about to go on tour with Niall Horan and do the things I've always dreamed of doing and have the experience of having a hit. It took probably six months for me to get out of my head and start writing and creating again. Since then, I've written some really good songs on Zoom — I still hate it, but it created some good stuff. It's nice that the world is getting back together now and we're going back into studios and stuff, but it was definitely hard to push through. Here we are though. We did it!
Feldt: That was my experience as well on the personal side. Just coming out of this crazy rollercoaster ride of constant touring and then going back home because there was no touring to do felt like a little relief. Finally having time to spend with family and friends and doing stuff that normally I wouldn't be able to do because I was always away…. then the anxiety came. You start to wonder how long it's going to last and whether we are ever going to get back to normal. I think it also took me like six months or so to get to a place where I could accept that this is what it is and we'll see when touring comes back and when life comes back.
I wanted to bounce back and forth with a couple of separate questions for both of you. To kick us off I have really simple one: Sam Fischer — your Spotify bio opens with "Australian. Smells great. Is very nice." You caught my interest — what cologne do you wear? 
Fischer: [laughs] First off, it's all true. I wear Dior Sauvage. It's so funny because I've never gone and bought the cologne. I think my wife and I were in Sephora and they gave me a sample. It's this big [creates sample bottle size with hands] and it's lasted me for years. It's the best smelling shit ever.
Feldt — you have a record label, you're a producer, you're a DJ, you've created a fan engagement platform. What drove you to wear so many hats within the industry?
Feldt: I've always been both a producer/DJ and an entrepreneur. I launched my first company when I was 13 years old. I've always been very nerdy and into web design and web development and music was always my hobby. When my career as a DJ took off, I put everything else on the side but the business startup world and tech, in general, are still very interesting to me. Back in 2016, I realized I was getting close to 1 million followers on all these different social media platforms, but I didn't have a good way to reach them. The more followers I was getting, the less I was reaching because of the algorithm. I just thought it was crazy because they were my fans and I made music and played shows to get them to my page in the first place. Simply, I decided to create a solution, first, for myself, and then for other artists as well. I'm just a guy that when I see a problem and I think of a solution, I want to do it. I want to make it and I want to share it with the world. It costs me more energy not to do it than to do it. I have a lot of different interests and it's a nice balance between unleashing that free flow of energy on stage, having a knowledge hat on where you're running a startup, and then getting your creative juices flowing in the studio. 
Fischer — I think it is really interesting and really cool that you released the demo for 'What Other People Say' because while I love a duet, I also really like hearing artists' original versions. Why did you decide to release the demo version?
Fischer: I just loved it. That song is a really special personal song for me. Although nothing can be what Demi brought to 'What Other People Say,' I wanted my fans to have the song from my perspective as well because it just felt right. I think it's important for fans to hear a journey of a song and it's cool to let fans into the process of how songs come together. I hate going in and re-cutting vocals; whenever I vocal a song in the same session that I write it in, the emotion is there and the intention in the vocal is there. Someone said to me when they heard the demo that hearing the demo with just me on it sounded like I was still going through something and hearing Demi on it sounded like she was on the other side of something.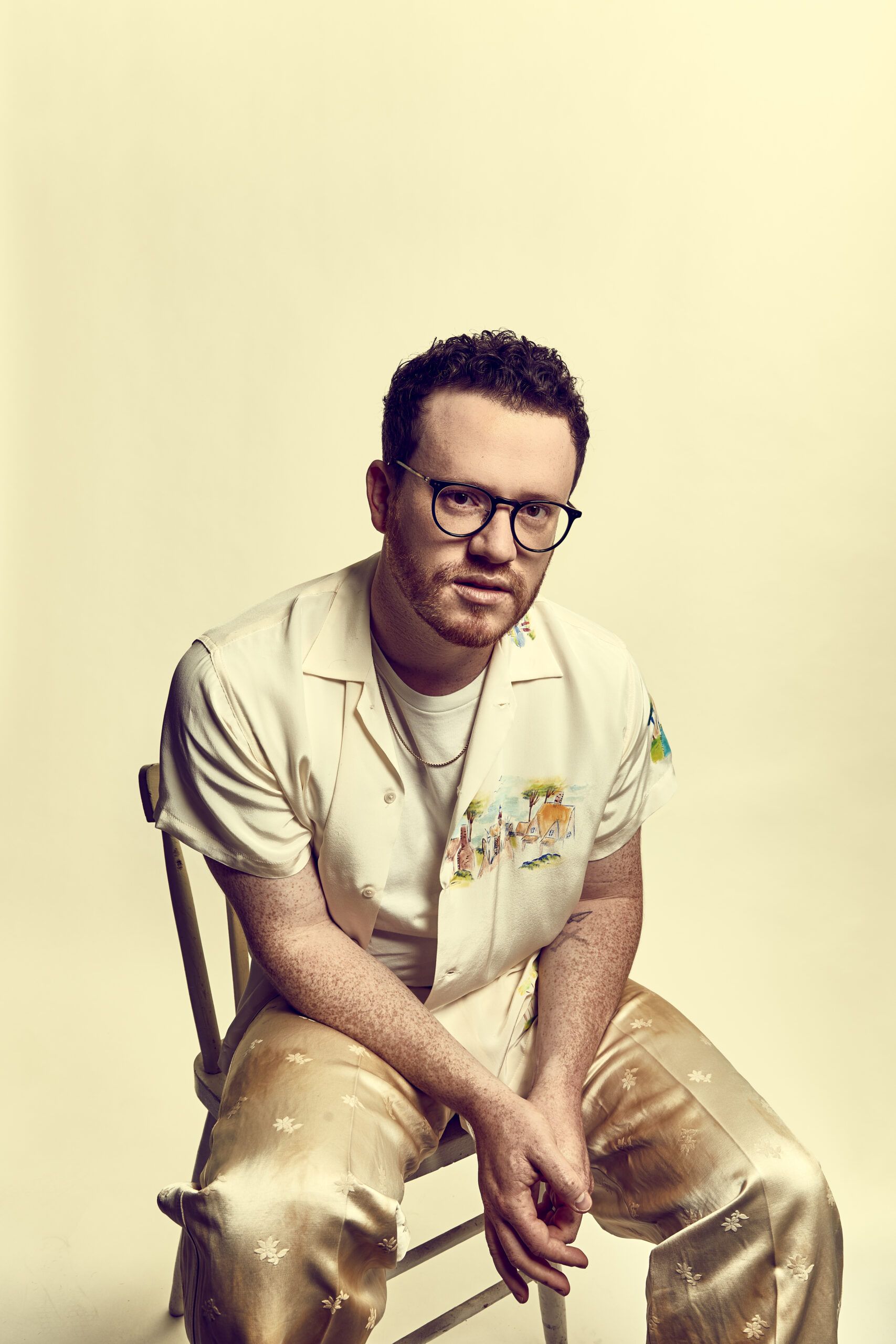 Wow! What a cool thing to say. That kind of gave me chills.
Fischer: I thought that was a really interesting thing to say as well. I thought "Great. I'm gonna put out the demo then." Demi was really supportive of it. I think letting fans into the process is important and I'll probably do that a lot more going forward. Actually, there's an original version of 'Pick Me Up' as well.
Feldt: If we have a version of the song, maybe like an acoustic version or something that we can put out, I'm all for it. I think that's great because sometimes adding production to a song can turn it into something else. It's cool to see what you meant with the original demo when you wrote it. By giving fans the raw version, they can connect to your message even more. I think releasing that is a great idea.
Sam Feldt — can you tell me more about the Heartfeldt Foundation? What prompted you to start it?  
 Feldt: I think it comes back to my upbringing. I was raised by two modern-day hippies; we always grew our own vegetables in the garden, we were vegetarian, and all that stuff. Fast forward 10 years and I'm this DJ touring the world. I remember being in a private jet in Brazil and thinking, "okay, is this something my parents would be proud of?" I never fly private for fun — it was out of necessity — but still, I'm touring all over the world. I'm most likely one of the most polluting people in the world with all these shows, all these tours, and all these flights. I started to think about how I could continue to do this — my passion, and bring joy to my fans — in a more sustainable way. I spent a year figuring that out. Asking questions like: Can we get CO2 that's made of hydrogen instead of CO2? Can we do flames without real flames? How does flight emission offsetting work?
We created a framework called 'give, do, inspire and empower.' 'Give' is all about raising money. 'Do' is all about changing things in your own life and leading by example. 'Inspire' is about using your platform to spread awareness around sustainability issues. 'Empower' is about supporting the brands that are doing well on the sustainability side. I live by that model now. Every couple of months we try to hit all these pillars. For example, at last year's ADE we did an event that used renewable resources and raised money for charity. We're now building an educational centre here in the Netherlands. There are a lot of really cool things happening! Actually, we donate 1% of the royalties of my label to charity, so by streaming our song you can help make the world a better place.
Oh, that's awesome! Sam Fischer — when I was prepping for this interview, I noticed that you've spoken about how both Los Angeles and the pandemic affected your mental health. Would you say mental health awareness is something your passionate about? 
Fischer: 100%. In fact, yesterday I did a podcast with Jenna Andrews called 'The Green Room' that focuses on mental health within the entertainment industry. I feel like is something that's starting to be talked about more, but I don't ever want it to become a trend. I don't want mental health to become a trend. I want it to be a real part of the conversation. I think when you look at what's happening in sport, like Naomi Osaka pulling out of the French Open and the French Open fining her for prioritizing mental health, you see that it needs to be at the top of everyone's list of conversations. When an artist says, "Hey I need a break," they should be able to get that break without losing what they were building.
I have struggled with mental health for a long time and I also refused help for a long time because I didn't want to admit that I was struggling. When the pandemic happened and with everything that was going on there, I decided I needed to get some help. It's been life-changing. I'm a huge supporter of mental health awareness. It's important to voice what you're going through. What I've learned through the music that I've released, because it is very very personal, is that if I feel alone in something chances are that millions of people around the world also feel alone in that. Giving someone a place where they can see that there is at least one other person out in the world that feels when they're feeling, that's kind of why I'm doing what I'm doing. I am absolutely a massive, massive advocate for mental health support, especially when it comes to the music industry.
Speaking of touring sustainability and the mental toll it can have on artists, to wrap up, looking into the oncoming year you've both announced or hinted that you're going back on the road at some point. What are you looking forward to most? 
Fischer: I have never done a headline tour. I have toured one time with Lewis Capaldi and then my career blew up, and then a pandemic happened. So, I'm looking forward to touring! [chuckles] 
I noticed it was a headline! That's exciting! 
Fischer: It's really strange! I am gonna be honest, I'm fucking terrified of announcing this tour because what if no one comes.
Oh, people will come. I will come. [everyone laughs]
Fischer: I'm so excited. My journey has been so unorthodox. 'This City' blew up on TikTok before I even had a TikTok profile. Though I've worked really hard for it, I can't help but feel like my career has all been a freak accident. Going on tour and seeing and meeting the people who have given me this platform, who have allowed me to live this life, is something I've wanted to do from day one. It's something I've been wanting to announce my whole life. I'm excited to experience all that comes with touring and also to just play shows again. There's nothing I love more than being on stage and seeing the way that music affects people. This is weird, but I've never played a show where people in the audience know my music. To be announcing a headline tour is crazy to me because people will be turning up to see me.
Feldt: I'm excited for you to experience that, man. I think it's also weird because it makes you realize how long we've been in the pandemic. I've got songs that I've released that have become radio hits that I'm already sick of and I've never been able to play live at a festival. It's so weird because now we're five, maybe six, singles, ahead of where we were at the start of the pandemic. I'm just really excited to finally play those songs! [Laughs] We've been hearing them on the radio and on Spotify, but the cherry on the pie — the performance — never came. That's what we do it for… to have people sing along with our music. It's great. It's what we live for, right?
Fischer: Totally.
Interview by Sydney Bolen
Pick Me Up is available to stream now.