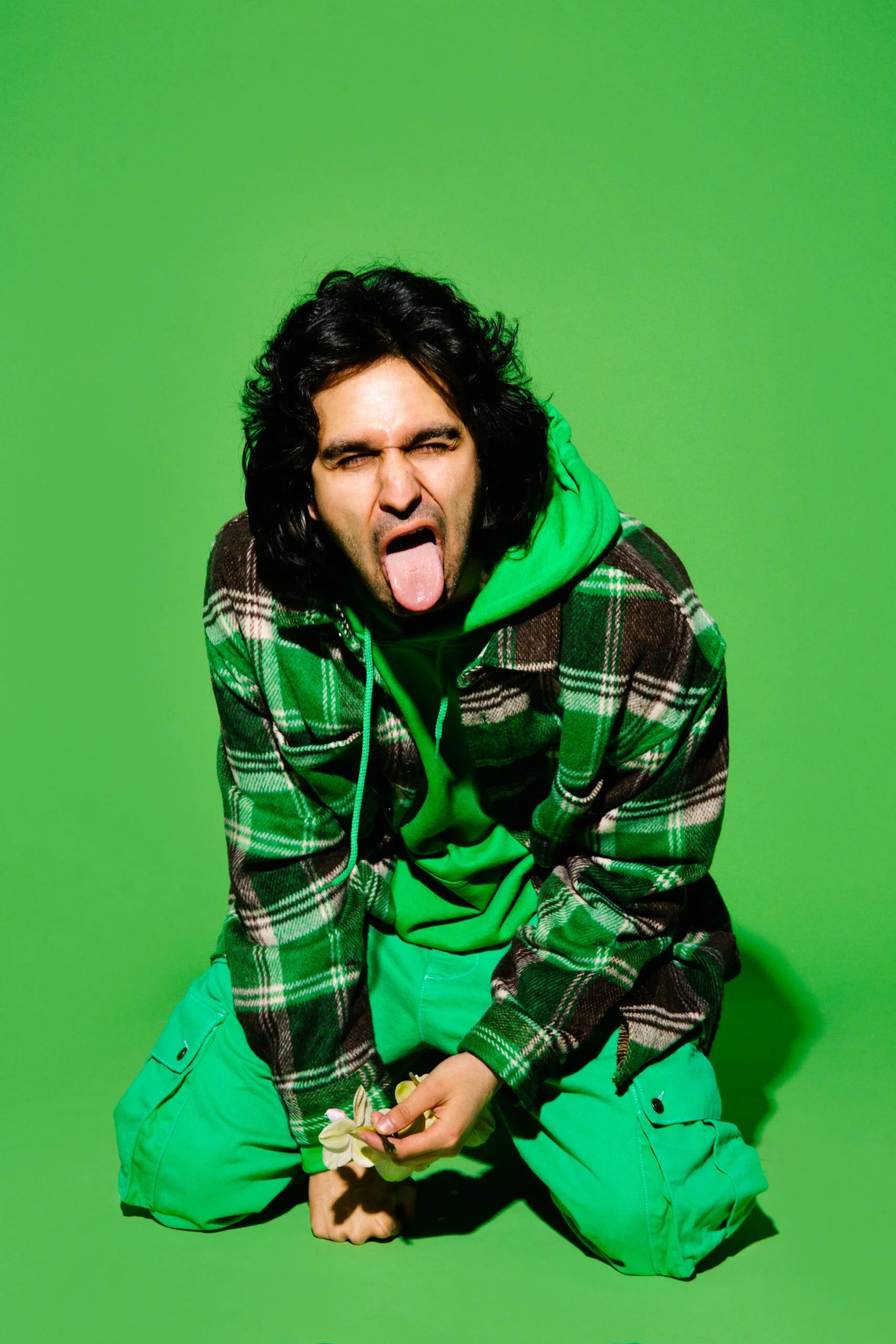 KOAD
KOAD is an energetic and playful new rapper and producer from San Fernando Valley, LA.
At only eighteen-years-old, the Indian-American artist has created an immersive world, a world that was two and a half years in the making. Now, KOAD is finally ready to show-off his debut single Pots N' Pans which is taken from his forthcoming mixtape, TREEHOUSE. An EP that is inspired by his childhood treehouse in his parents' garden. Pots N' Pans is a quirky and avant-garde tune with slick production that will be sure to grab your attention. But this is just the beginning for the young artist and he's eager to step up and show people what he's made of.
In conversation with 1883 Magazine, KOAD chatted about his music, influences, collaborating with Merlyn from Brockhampton and the future.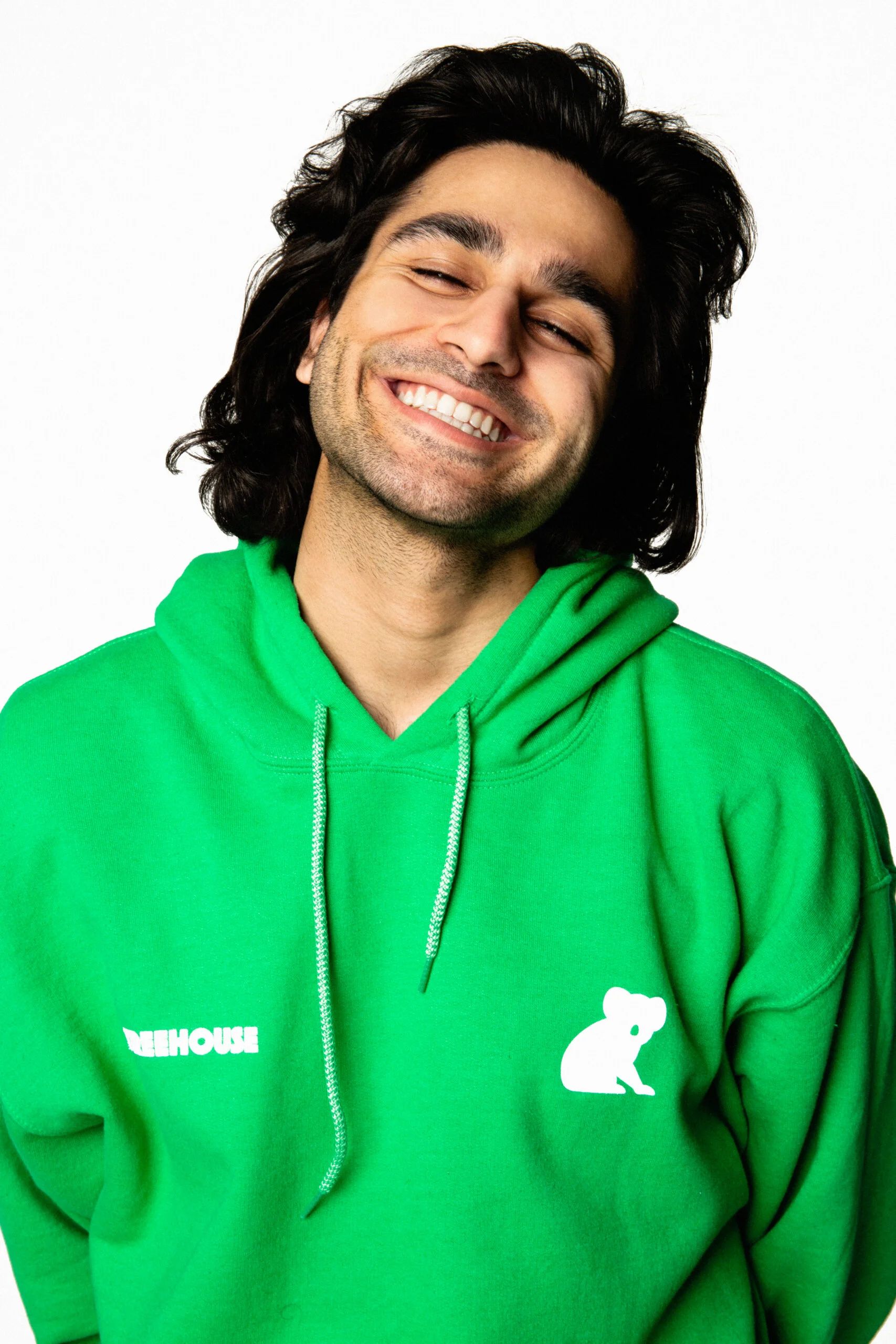 Hi KOAD, let's talk about your debut single Pots N' Pans, it's a playful, bold and really fun track. What inspired you to write the song and tell us about the production of its music video, how long did it take to shoot?
Honestly, what inspired the song is that, I made this song during a time in my life where I convinced myself I was a pirate. So, I really wanted to make a song that would score the drunken dark night of a pirate. I got in with this producer, Rahki, who is one of my favourite producers of all time. I played him a lot from my forthcoming mixtape TREEHOUSE which this single is taken from, and he caught a vibe and started making these drums for the track and I started writing my lyrics for it. At the time, I used to write all my lyrics on plates. So I'd write my lyrics down on plates and it all kind of went from there.
The way that song was made was just the best, I also got an artist called KUČKA to lay down these beautiful falsetto vocals which are in the song for maybe five-seconds but I'm just such a nerd for the little details in a track. I wanted a big pots and pans structure for the music video, I don't want to speak on the meaning of the video because I think so many people can get so many different meanings from it. It's such an amazing visual that I'm so proud to watch and having the treehouse, which is on the side of my parent's house, displayed in that video makes me so happy.
It's good to appreciate the small details that go into a track, so it's great to hear that as a rapper and producer, you love the intricate little details…
Yeah, I started off rapping but production is what allowed me to become the artist I wanted to listen to. I really am a fan of KOAD, I'm a fan of myself in the sense of the music that I make is the soundtrack to my life. And I think I might be able to soundtrack the lives of a whole lot of other kids' lives.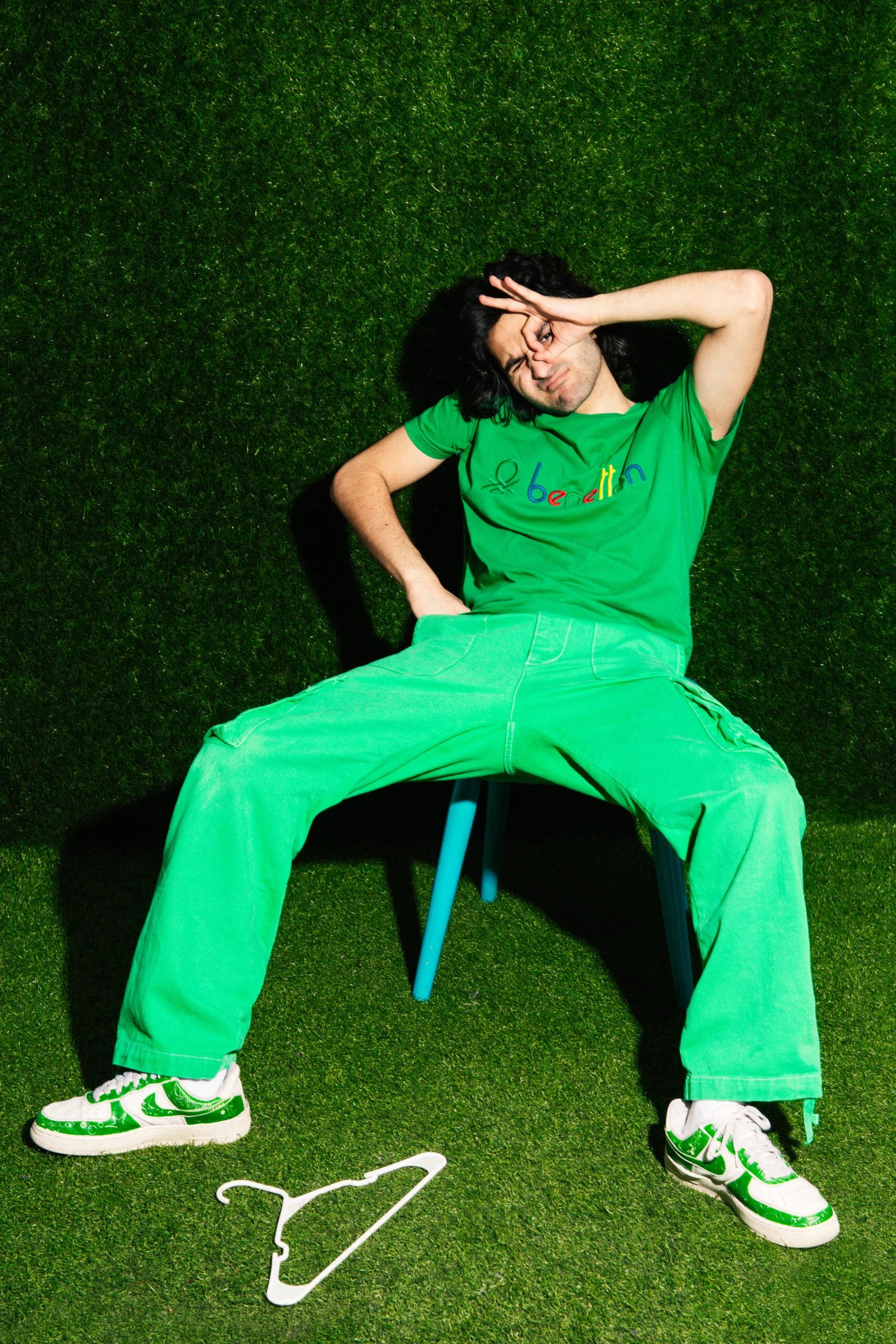 You used to write all your lyrics on plates, why?
Yeah, it was this period in my life that I literally convinced myself I was a pirate, a captain on a pirate ship and I would write every lyric that I had in this pirate-themed world on a plate. I really don't know why but it felt right. I ended up having 200-300 plates and that project will come out eventually but we've got Pots N' Pans for now and that is perfect haha!
Is there anyone you would cite as a major influence of yours? And as you're based in San Fernando Valley, LA and you have a studio space in your garage. How would you say your environment has influenced your sound?
Firstly for my major influences, I would pick Bruce Springsteen, he's definitely up there. He's someone who my parents never showed me him, my brother, my friends, no one showed me his music. I heard his track Dancing In The Dark for the first time and it was actually in the dark when I heard it ha! As soon as I heard that melody come on, I started dancing my ass off at 4am. It was really amazing because his storytelling in these large pop songs reminded me of hip-hop and why I love that genre. To be able to do that on a large scale like he did, really intrigued me. So Bruce Springsteen is a huge inspiration.
Kanye West is another huge inspiration, he has such ambitious ideas and brings them to the mainstream audiences, it is the coolest thing that I was able to watch him do throughout his career so far. Tyler The Creator is another big one for me, he's just a pioneer and he's a warrior for his own ideas. Tyler has good ideas and he knows he has to protect them and that is something I really respect. He really put all his dudes on and I really fuck with that.
You asked me about being in the valley, I've been in the valley all my life, born and raised there. The music that I make you can tell it was made in the valley in the sense that, if you play my first project TREEHOUSE while driving around the valley, it would just make a lot of sense.
Your music is fun and it's nice to see that it is so different to what you normally hear at the moment.
Thank you, I really appreciate that, I think it comes from a place of caring so much and that understanding when it's my time to go on the mic, I have to drop every single thought that's in my brain and just go with feeling. I love what I've made, I really do think it's music that I'm proud of and I play in the car or in the shower and sing along to it and dance around the house to it. This is my shit and it's cool that I can say that I love my own music because I couldn't imagine otherwise.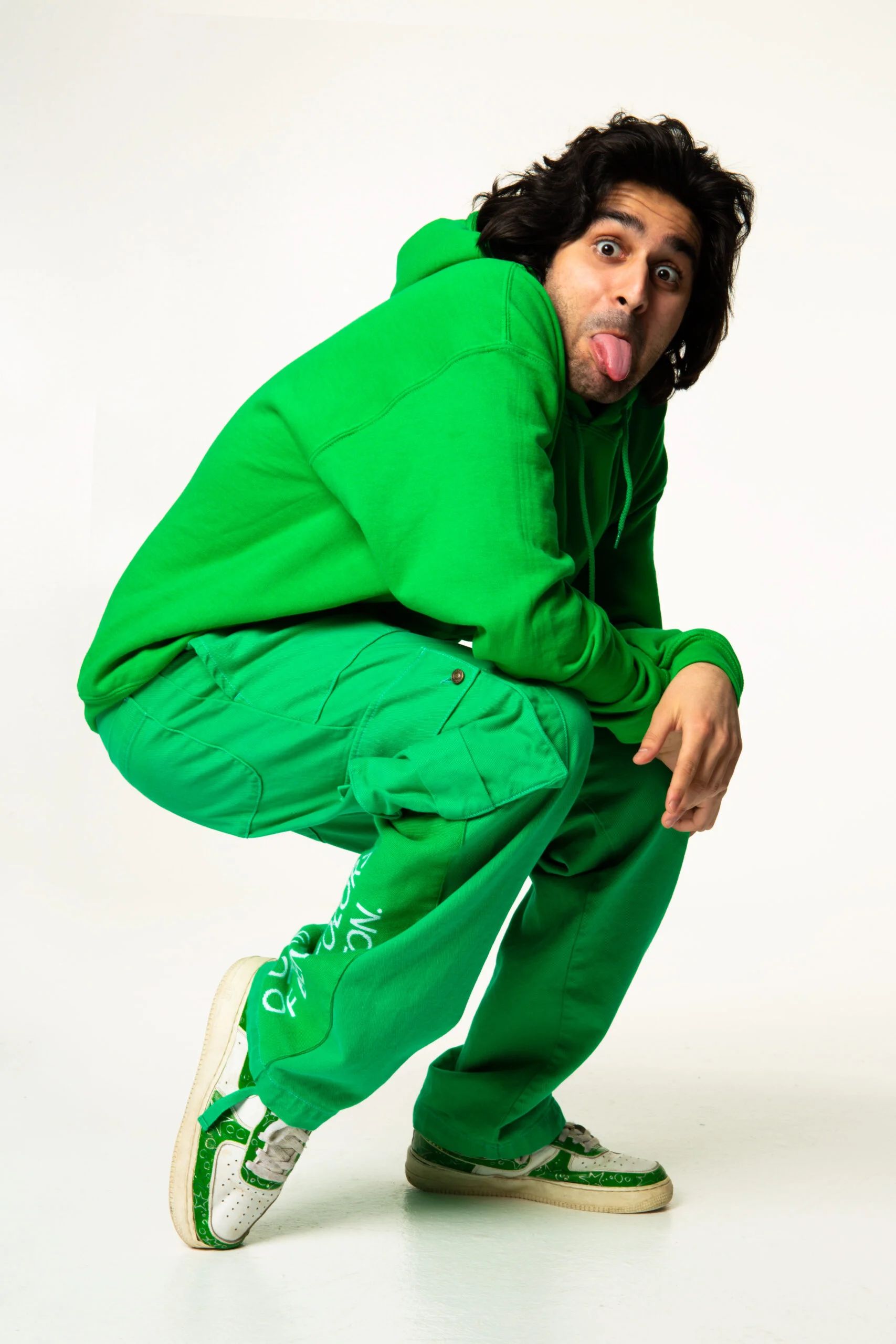 You got a beat pad one year for Christmas when you were growing up, would you say the beat pad helped spark your passion for music? And what led you to wanting to become a producer, rather than just a rapper and singer-songwriter?
When I was thirteen-years-old, I really wanted to start rapping, so I did. I would go on YouTube and find all these beats. Knowing that my parents are Indian, I was like 'no way are their Indian asses going to buy me $20 priced beats from YouTube.' So what I did was ask them for a beat pad for Christmas so I could then make the beats. I was super stoked when I got it and from then on I made like five mixtapes. I was just dissecting the things that were around me and rapping about that and kind of escaping the world through my music. All that has led me to this.
I started producing out of necessity to just get beats to rap over but then it became a love of wanting to build an immersive world and making a world that I use myself to escape into. When I dropped out of school, I made the TREEHOUSE project to really escape my surroundings. You know, just get out of my head and going to this magical, mystical, treehouse that is somewhere located in my brain.
Music is a fantastic form of escapism, people use it to escape everyday life sometimes.
Completely! I've honestly not slept at all today as I've been up recording with the artists Asha Imuno, Gidi and Merlyn Wood from Brockhampton, we were just vibing in my room, recording fun rap songs all night and you know, I'm looking at the sun come up and I honestly have no clue what time it is but I have no problem with that because I'm doing what I love and I'm hearing the music that I want to score my life. I'm always grateful for what I do and hopefully these songs can get to some thirteen-year-old brown kids, like the thirteen-year-old version of me when I was growing up.
How did you come to work with Merlyn from Brockhampton?
That was just a vibe thing really, Gidi started talking to Merlyn on Clubhouse and he just came through and we just started vibing and having a good time. I laid down a great verse, it was a good day. I watched Brockhampton growing up and they are a huge part of my inspirations and seeing Kevin Abstract lead an entire generation of hip-hop and just music in general and represent. Brockhampton's existence means so much and that is the kind of thing that they are so aware of. Myself being an Indian artist, that is the kind of shit that I could have a platform and I would love to inspire kids by showing that you can do exactly what you want to do. That's what Brockhampton did for me. Anytime I get to see them, I'm so grateful and thankful.
Tell us about why you picked your moniker – KOAD?
When I was thirteen-years-old, I had to come up with a rap name. Being a young brown kid, there were no artists or people who were like me at the time, I had no examples. I made a list of 100 names and it ranged from the craziest things which I don't even need to say, but I was thinking 'What do I like?' And all I could think about was koala bears because I really fucking love them. I don't know why, I just really love them. So I took the 'KO' from that and took my initials 'AD" and combined them together. That's how KOAD came about. At thirteen-years-old I was like 'I'm going to base my rap career off koalas, that feels right' haha!
With the release of Pots N' Pans can we expect your forthcoming debut mixtape TREEHOUSE  to follow in a similar sound or is each KOAD track totally different?
I honestly don't want to speak too much and spoil things but I spent so much time making the mixtape the best experience. You're never going to get tired of it! There are so many surprises and cool things and I really do believe that it could soundtrack the roaring 20s for some people, it has for me!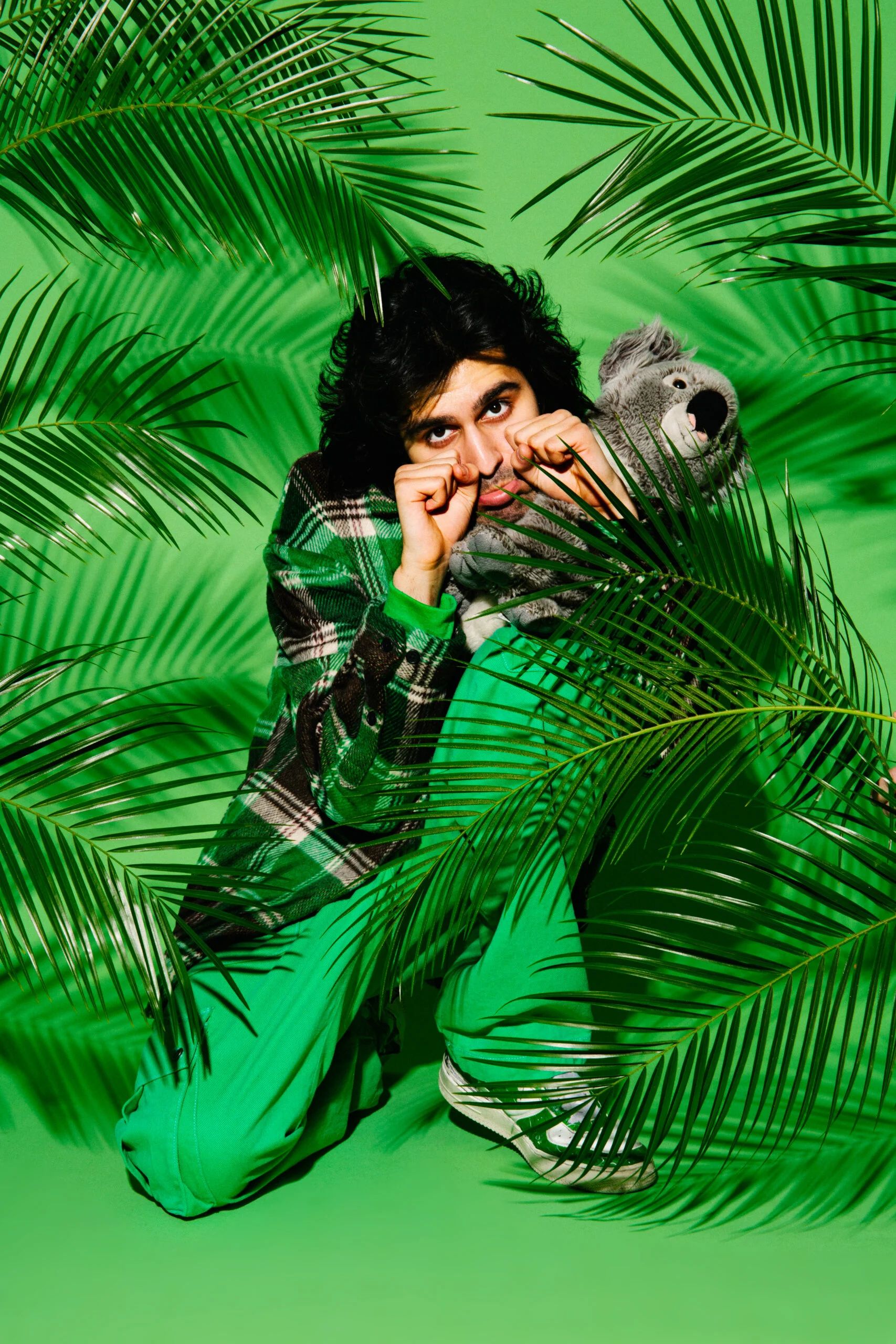 Can you introduce our readers to who Benjamin the Koala is and why he is so integral to KOAD?
Yeah, I have a koala bear toy that is in my hand right now called Benjamin Kogo. He's my man, he's my koala that has been rocking with me since I started my journey and he will be here forever. He writes all my rap lyrics haha!
On a sidenote, as you love koala bears and when live gigs come back, you need to get someone to dress up as a koala bear for your future live shows…
Haha oh my gosh, I have to do that, I'll have to make them crowd surf too.
It's fantastic that your heritage is important to you and you incorporate tabla drums within your work, how has your Indian-American heritage helped you shape your sound?
I think it has helped me in a way that I don't even notice, it's just inside me. The thing that I can do best is percussion because the Indian tablas just come out of me when I'm writing some songs, immediately I can hear just hear them. I'm not here to be like corny and whack or trying to be cool, I'm here to just do me and I think when people called what I do 'world music', I think it's just an easy cop out. It's just great fucking music and sometimes me putting in Indian tablas into a rap song is like I need to do it because people haven't heard this shit and I just need to show people how much of a vibe this shit can be.
There are so many things about Indian culture that is so goddamn cool, sometimes I will have the pleasure of showing that to so many people and I think I can do a damn-good-ass job with my drums.
When you were speaking about how you want to inspire young Indian-American kids and kids in general, that is amazing, but did you have good role models to look up to when you were growing up?
Well, I think that is a great question and I honestly think that I wouldn't be where I am today without the idols that I had. I think I've been blessed with some amazing idols however I never really had any brown people like me to look up to. That definitely was something that whilst growing up I didn't realise but now I'm eighteen-years-old, I'm realising now that there needs to be more people like that. If everyone else got it, what does that do to a brown kid's mental health and perception of the world. Does it make them feel less beautiful than they should feel? Maybe.
There are so many things that get internalised when you're a brown kid living in America, you don't have the same idols that some of your peers do and that can hurt sometimes. But you know, I'm not here to be the best Indian artist, I'm here to be the best artist. That's the kind of vibe I'm on. If I can make myself happy, if I can make my mom happy and if I can make India happy and give back to hip-hop then I'll have a big smile on my face.
For sure, you shouldn't be pigeonholed as an Indian artist, you are an artist, that is how you should be viewed…
That's kind of the thing that I've had to wear, sometimes as a chip on my shoulder but other times I'm like 'you know what, I'm just excited for this because I'll constantly be able to get to prove people wrong and that seems like a fun hobby.
Are your parents and family supportive of your career?
My parents weren't supportive at first and you know if they were, they would be crazy. I didn't expect them to and I kind of shut them out at the beginning phase, as I had to trust myself. Now that I'm doing pretty well, they are like 'Ok you got it', and I really do and they are proud of me. I'm proud of them for saying they are proud of me ha! I work with my brother and he is my partner, we have been building this up from the ground together and it's cool to have him by my side. Not just because he is my brother but because he is like the best fucking storyteller I've come across. My family is very supportive now and it's all love, I'm happy to have been raised in a great loving household.
You've been working on Pots N' Pans and the whole TREEHOUSE project for two and a half years, so you must be feeling very excited that the first single is out now and that there is more to come…
I'm so excited. I've pulled out so much hair and lots of emotions, tears and a lot of patience. If I didn't think that this body of work is really fucking good and I didn't love it myself, then I wouldn't have the patience and everything but I really do believe in it. And I think it can help anyone at anytime and I'm pretty proud of myself of having the patience I did and waiting till the project was fucking awesome. I'm excited because I didn't talk during that two and a half years, I didn't share too much about it with people.
I just documented the process because, I kind of live by this saying, 'You can make history but you've got to show them how', that's how you make history by showing them how. I think that what I'm doing is bigger than me, recording verses every day feels right and it feels empowering and I've just recently moved out of my parent's house and moved into a new place called the KOGO home which is part of the big koala KOGO brand. I've been here for 42 days and I've made 35 songs all in my room since then. It's been very fun and I'm doing this to make better music and to give people something to feel to.
Finally, what can we expect from KOAD for the rest of the year?
You can expect good ass videos where I look very cute haha, you can expect a lot of features, songs, projects on projects, I have so many things, I have been working so much that I don't even know if I should speak on it right now because holy shit, I am prepared for everything.
Honestly, I'm happy that I could speak about my ideas to 1883 Magazine, I appreciate it!
KOADS's debut single Pots N' Pans is out now. Follow via @itskoad
Interview by Cameron Poole
[embedyt] https://www.youtube.com/watch?v=TTemnYT8wfU[/embedyt]