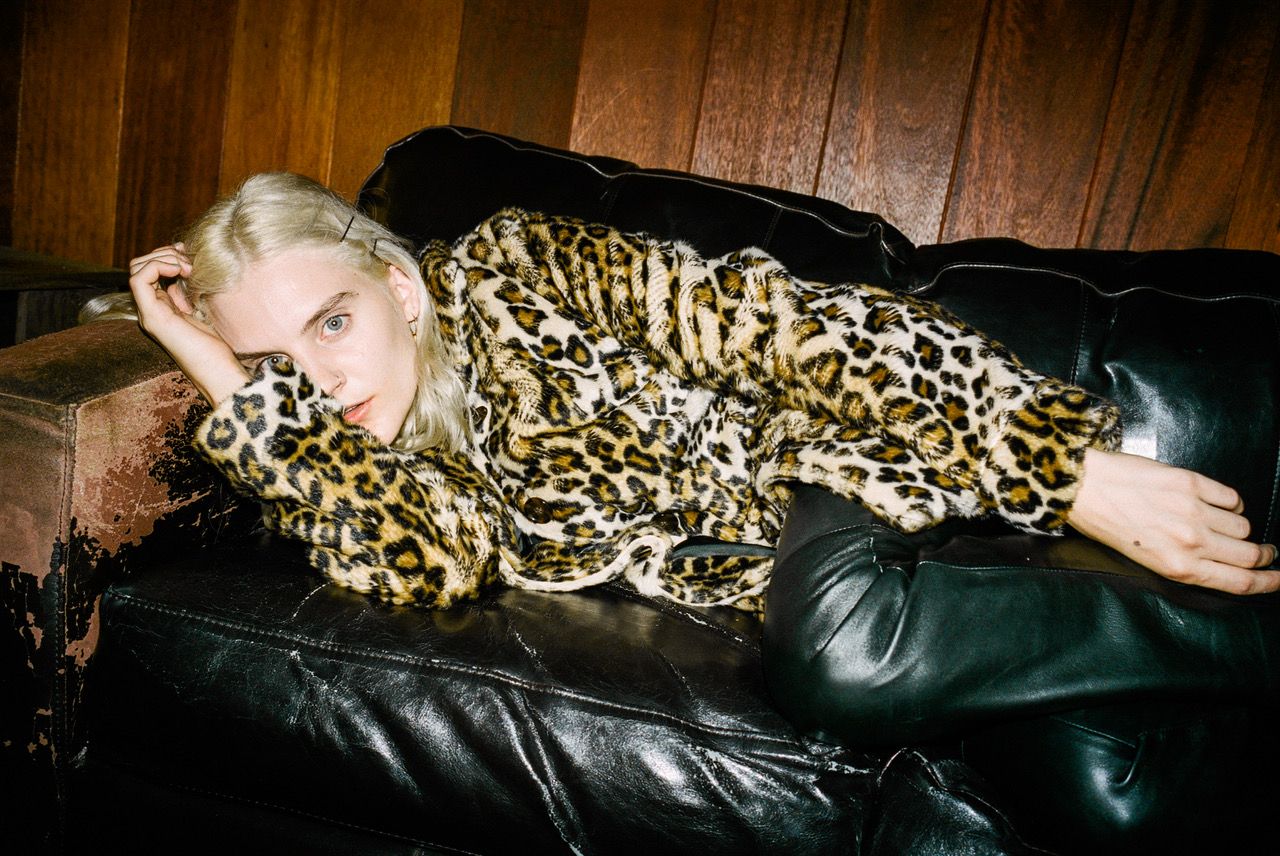 Liza Anne
Liza Anne has recently released a brand new break-up anthem titled "Devotion", released via Arts & Crafts on October 1,where she celebrates her newly found freedom and rediscovers self-love and empowerment with a combination of brute force and deft precision.
Recorded in LA with her tight-knit touring band and produced by Justin Meldal-Johnsen who is known for works with M83, Tegan & Sara, "Devotion" is loud yet comes as a blissful cacophony of pure indie rock. One of Liza's spectacular creations, this latest single is packed with everything that she is famous for; raw, and vulnerable lyrics dripping with honesty and blended with her angelic voice.
It's only been two years since Liza Anne released her previous album "Fine but Dying", but this breakout Nashville indie star has already managed to catch the attention of megastars and has gathered remarkable highlights in a very short span of her career. "Fine but Dying" was a fierce, unapologetic, and radically honest record reckoning with womanhood and mental health in the modern age that felt strikingly relatable to the audience. Liza made her national TV debut on Conan, supported Ray La Montagne, joined Paramore for their inaugural Art + Friends festival, walked in the Alessandro Trincone NYFW show, and was also handpicked by Kacey Musgraves to open dates on her world tour. With that said, Liza has proved to everyone who has ever doubted her capability that she is here to stay for the long run.
At 1883, we talked to Liza Anne about the inspiration behind the latest heart break anthem, the success of "Fine but Dying", career plans and much more. Check out below!
Hi Liza! You've marked your return with the latest explosive single "Devotion" that revolves around the shackles of a toxic relationship and embracing self-love. What inspired you to write this one? Walk us through the production journey of the song.
Hi! This song started in Philly, on a day off – my friend Lou had loaned her flat to me, I was on a solo tour and had more time to write than I usually do. I sat down to mess around on her guitar and this song seemed to just fall out with an immediacy that had not happened in a while. I was all caught up in the very apparent fall out of a relationship and this song felt like a message from myself to me saying "Come on, you don't deserve this sort of thing. Get out, get back to yourself and reassess from there." It was a message I was avoiding for a while and the moment I gave myself room to really understand how far from myself I had gotten, I felt so much. Why did I leave the only person I carry around for my whole life? Love doesn't make you do that.
From writing it, I sent a tiny voice memo to the band and pretty quickly we started playing it live. Lived in it in that way for almost a year before recording it – it's such a time capsule of us as a band sonically. One of the first things we really grew in together, one of the first songs we tracked mostly live. It's us. It's me. It's for everyone.
Well this sounds inspiring to anyone facing or have been through a heartbreak. Your previous album "Fine but Dying" has quite a title. I feel that it's an unapologetically honest record with lots of references to anxiety and mental illness that has resonated with many people. How did you come up with writing an album on such a theme? What was your response towards the reception of the album by your fans?
I'm not sure I came up with it, I just write what is real to me. I hadn't heard songs that articulated my panic disorder in the exact way I felt, so I had to write it down. In giving myself that sort of room, I've really felt it give other people that sort of room, too. Kind of letting all parts of the psyche – heavy and light, simple and complex – have a seat at the table. All emotions are valid and are important messages about how situations, feelings and life is making an impression on us. I like the idea of letting them all speak without grasping onto anything too tightly – all are important. The worst thing we can do for ourselves is name any emotion as "bad" or "wrong". Fine but Dying was a practice of softness, bravery and empowerment.
You write a lot from your personal experiences that exposes a part of you to the whole world. Does it ever feel scary to share so much? What do you want people to take away the most from your experiences and music?
I'm not sure exactly what it feels like – I guess it just feels necessary. Scary sometimes, maybe. But more than that it is catharsis. A release of tension and emotional build up. I have a hard time communicating my feelings in real time, I'm either far ahead of them or weeks late. Writing songs is my way of getting it all out, so I can look at it more clearly – giving myself room to not drown in the feeling of it.
I want people to take away their own sense of bravery, articulation and means of process. Turning my words, feelings and emotions into just hints of their own. Walking away with more of themselves. More softness. More tenderness. More self-love. More power.
Hailing from the south, how it influenced you as an artist and as a person? Do you feel that the musicians and songwriters you grew up on have influenced your current style and sound?
I grew up on an island and I think that did a lot for me that I haven't even realized fully. There's a pace about life there that feels effortless – you can't hurry anything, it's all slow and peaceful. I think that's why in moments of anxiety, I feel best by the ocean. There's something healing about the beach for me.
So far as musical influences, there's no question about that. We are all always pulling, even without noting it, from moments, sounds, feelings, people that move us. I feel understood when people will mention that I remind them of Feist or Sleater Kinney or Joni Mitchell or The Cranberries. That's what I grew up listening to and it's always nice when people find hints of your favorite things inside of what you're doing.
When did you discover your love for music? Can you share an experience that had the most profound impact on the way that you approach what it means to you to make music today?
I have always really loved music. But some of those impactful moments have been pretty recent. I saw Feist play in New York in 2017 and I left that show with a completely new take on nearly everything in life. It felt like a pivotal moment – not only musically but emotionally and spiritually, too – it was like a moment of scared intention. There was a breeze and comfort about the way she held herself and the energy between her and her band – it was effortless while also carrying years of hard work. Maybe that's what gratitude looks like.
Previously, you've joined Paramore for their inaugural "Art + Friends festival" and were also invited to open for Kacey Musgraves on her blockbuster "Oh, What a World" tour. How's your experience of sharing that big stage?
It felt so beautiful and electric. To be invited into such an established and respected space, you can just feel that. I'm so grateful to those bands and artists for being so welcoming and to their fans for being an extension of that.
So Liza, what's next in your career bucket list? Are you working on any interesting project at the moment?
I just want to keep making things I'm immensely proud of and enjoying every bit of it. I'd love to finish my first book of poetry. I'd love to play Ellen's show. I guess those are the most bucket list things I have on my mind right now. Other than that, I'm working on my new record and touring a lot right now all over North America.
For more info visit www.lizaannemusic.com
Interview Khushboo Malhotra