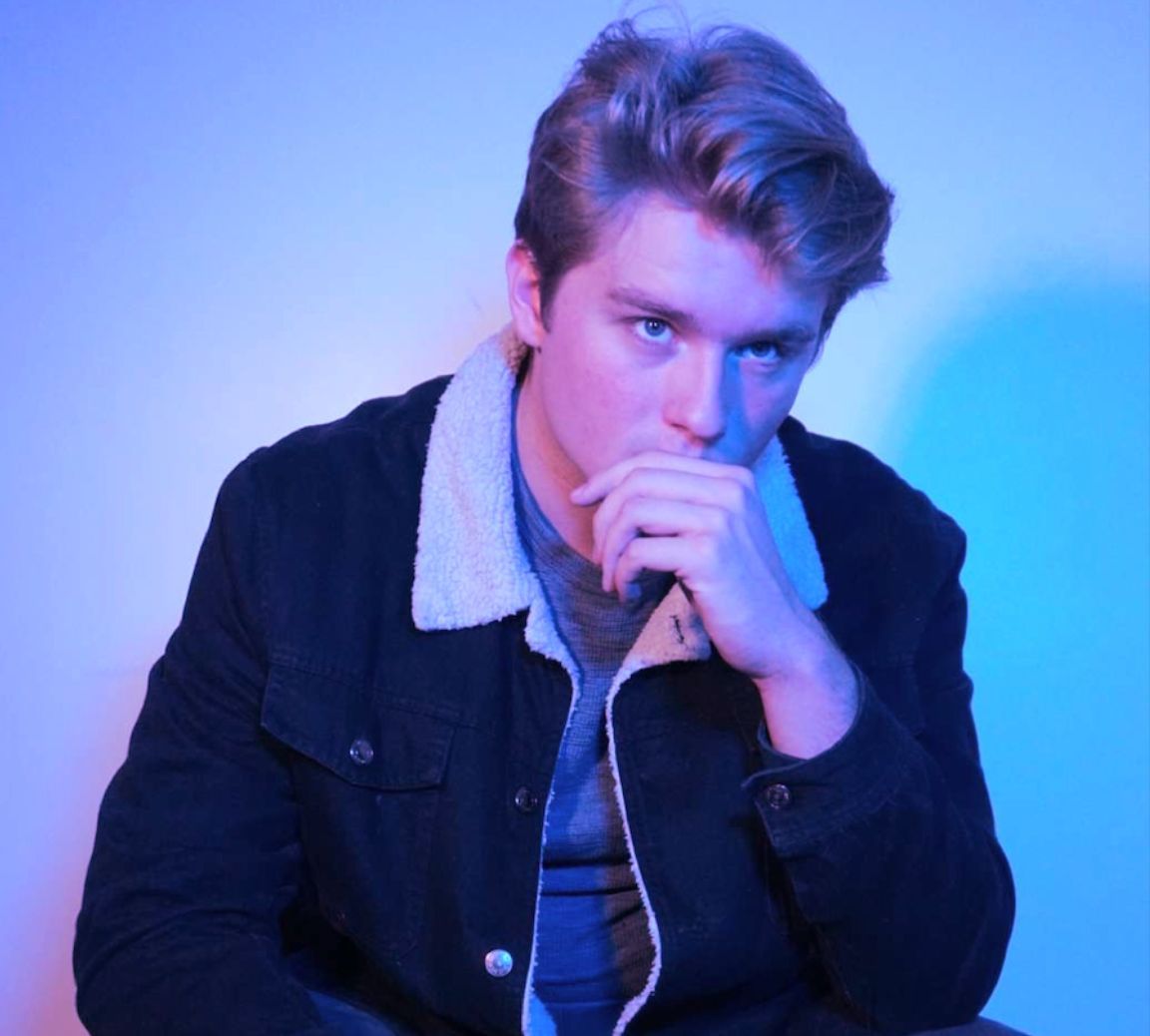 Lucas Harmon
Breakthrough artist Lucas Harmon returns with the effervescent Emilee, his latest single.
It's been a busy start to the year for Lucas Harmon. Just before he jets off to shoot his new feature film, the Nashville-based crooner unveils his new single — the stunning Emilee. Inspired by a chance meeting with a girl at a bar, Emilee is Harmon at his best — telling stories from the heart and crafting them into songs that are both vulnerable and universal.
1883 Magazine chats with Lucas Harmon about the new song, his influences and inspirations, and more.
How would you describe the way you've grown as an artist since releasing your first single?
I feel I'm beginning to understand what I want to convey through my music and who I am as an artist. It's becoming more clear to me what my intentions are now compared to when I released my first single. I've lived a life full of intense emotion. I really want to share that through my music by being open and honest. Life can truly be incredible and filled with extreme happiness, but on the other side of that, life can be brutally painful and challenging at times. Being open and honest about the things I feel and go through is the way I've decided I want to live my life. Life is simply an experience. I enjoy sharing my experience with others as authentically as possible via my music because I believe the world could use more proof that it is okay to be vulnerable.
Your new single "Emilee" is inspired by a chance encounter with a girl at a bar. What was the writing process like for this song?
I wrote Emilee about a woman I met randomly at a bar one night, we started talking for a while, and it didn't take long before the conversation got deeper. Her story goes like this: She was a passionate painter that attended and nearly completed a college program in the arts. Eventually, she decided to apply to one of the most prestigious painting programs in Europe, and she got accepted, but there was only one problem, it was very expensive. This woman, whom I refer to as "Emilee," decided to drop out of school to get a job that would allow her to save up some money in the hope of eventually moving to Europe to attend this program. Emilee would tell me how she picked up a job as a stripper at a local club, which would eventually lead to selling herself at night. She had been doing this for years and told me how this led to abuse, trauma, and sadness. I felt for Emilee, I saw a woman with a true passion for the arts, and her current lifestyle was not working for her. She had fallen into something that was causing her deep emotional pain.
When I went home that night and fell asleep, I woke up with a melody to which I would then take out my phone and record it. After falling back asleep a short while later, I woke up again, and that melody now had some lyrics. Another hour later, I would wake up again, and those lyrics would be slightly improved. By morning, I was sitting at my piano, writing everything I wished I had said to her before I left that night. I knocked out writing the song by the end of the day and asked my roommate at the time to whistle since I am impaired when it comes to whistling. A fun story about the writing process is that the interlude "bah dah" sections of the song came about when I was initially trying to explain to my roommate how the melody of the whistle part should sound. I did this by singing it similarly to the way I ended up doing it in the final version track. It was never initially my intention to have me sing during the interlude sections, I was only thinking about the whistle, but once I heard what it sounded like when I sang it, and he whistled at the same time, I knew the combination of the two had to be in the song.
As an actor, you're used to telling other people's stories rather than your own. What is it like to tell your story? Does it feel daunting at times?
I have always been a very open person by nature. This has led me to a lot of great opportunities and to meet a lot of great people, but it also has led to pain. I let a lot of people in. It's never felt "daunting" to me necessarily, I love to share my story, but it has led to some mixed outcomes in certain situations.
Was there anything that you did differently while recording "Emilee" that you hadn't done prior?
For Emilee, we decided to go with a more relaxed recording style. We tracked the song in my producer's home studio, which is a very different vibe than recording at the larger more established studios where I've tracked most of my past music. I liked it, it felt homey. The song didn't include any live drums or orchestral arrangements so it just made sense to do it this way.
You worked with Shane Adams and Taylor "HOUSTEN" Dunn on this track. What was the collaboration process like for the three of you?
It was great! Shane Adams was the main producer on the track, working with HOUSTEN was great too, but he and I only worked on little things like the basics of the piano and the whistle as a way to get the song started. The guitar parts, vocals, mixing, and everything else was a collaborative effort between myself and Shane Adams. Shane is just the man, I've been working with him for years now, and he truly understands what I'm going for.
Was there something in particular that surprised you about writing and/or recording the song?
I was surprised by just how happy the final song ended up sounding. The stripped-back acoustic piano presented a different vibe, but I love how it turned out. Playing around with the various acoustic guitar parts and experimenting was a blast and definitely surprised me the most.
Your sound is unrestrictive; it dances between genres. Has it always been important to not be confined to a specific genre or type of music?
When I write a song, I normally settle on whatever genre fits the emotion I'm trying to convey the best, I don't think about it too much it just kind of happens. As corny as it sounds, the song finds its genre during my writing process. For Instance, Breakaway is an angry song about toxic relationships, so naturally, it became a rock song, while Emilee, on the other hand, is a story about a woman's life with a hopeful message, so I teetered into the vibe of alternative folk.
What 3 songs would you choose to soundtrack your perfect day?
As of right now, I'd have to go with "Do You Realize??" by The Flaming Lips, "Howl" by Walter Mitty and His Makeshift Orchestra, and "Badlands" by Bruce Springsteen.
What next can fans expect from you?
I'm working on a lot of deeply personal songs at the moment. These past two years have seriously been filled with some of the most happy as well as difficult times I've ever experienced. I have a lot of things to say to a lot of different people. Songwriting is one of the main ways I process my emotions, and I'm being as honest as I possibly can in these songs. I can't wait to share some of my darkest experiences in whats coming. They represent the most confusing, and heavily anxiety-inducing times of my life. So much so that they are sometimes hard for me to continue to work on because of what they mean to me. Each song makes me feel a lot, and I love and hate that all at the same time. They teleport me back to the time period/situation that they are about, and that brings on a mixed bag of emotions.
Lastly, if you could manifest something for yourself this year, what would it be?
I think the one true thing I want more than anything is stability and happiness in my personal life, and for my career, I want to keep making those who may feel like outcasts know they are not alone and strive to make people feel heard, confident, and love through my art.
Emilee is out now.