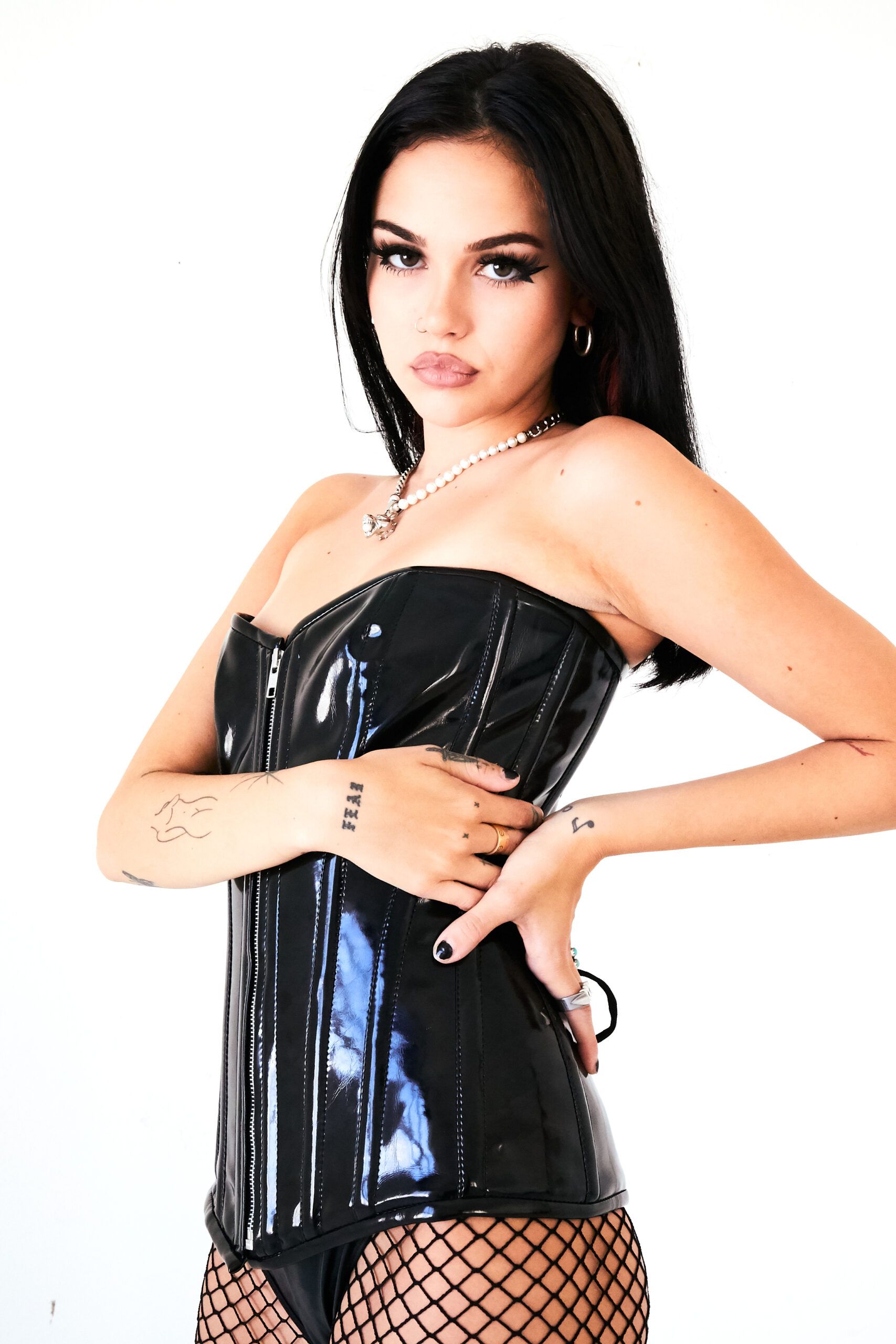 Maggie Lindemann
Releasing a debut EP has been a long time coming for alternative singer Maggie Lindemann but with 

Paranoia

, the wait is finally over.
Although Wikipedia might say she's best known for her 2016 single Pretty Girl, the metamorphosis that Lindemann has gone through in the five years tells us otherwise. After realizing pop music isn't exactly for her, choosing to leave the label life behind, and starting her imprint to release music that feels just like her, it's apparent that Maggie didn't want to just be a vehicle for whatever was trending at the time. 
It would be easy to box her in as one of the many 'internet artists' on the rise, but Maggie is much different. She isn't a cookie-cutter artist following trends. Uncompromising and true to who she is as an artist, honesty and vulnerability tend to seethe through her every release, leaning heavily on the alternative music that influenced and shaped her teens. In a world where it feels like alternative music has been steadily fading away, Lindemann is reminding us all of the sheer power behind a girl, her guitar, and some punchy lyrics.
1883 had a chat with Maggie Lindemann about her beginnings in music, the decision to leave her label, and the inspiration behind her Paranoia EP.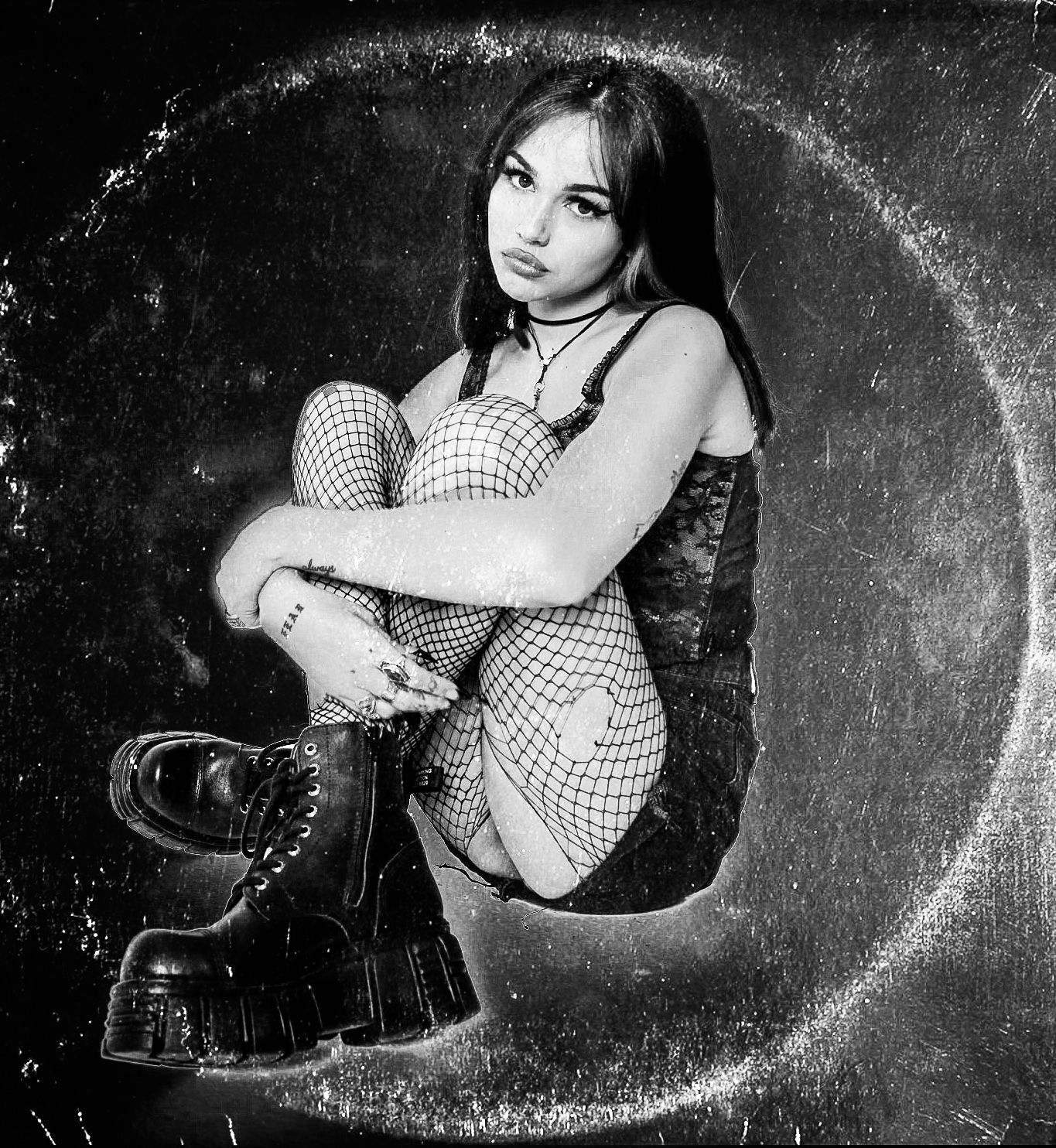 Something I always ask young singer/songwriters — what was the exact slap-in-the-face moment when you realized you needed to pursue music as a career?
I've always loved music and I always knew even when I was younger that I wanted to be an entertainer. The idea of going to college and working a normal job… Not for me. Even living in Texas, I didn't think I could work in entertainment there. I thought I'd have to go sit in an office all day and hate my job, which couldn't be an option for me. I wanted to act for a while because I didn't think I could be a singer. I knew pretty young that I wanted to be in this field, but it wasn't until I moved to LA and I put out my first song and saw the reaction to it, that's when I realized I could do this and people care. 
You moved to LA when you were young, too. 
Yeah, at 16.
What was that experience like? Your head must've been in a really weird but exciting place. The experience must've shaped you in some way.
I feel like it forced me to grow up and learn how to do things on my own. I was dependent on my mom growing up.
Aren't we all!
Right! I would text her and ask her to bring things to me when I was in bed because I didn't want to get up! [Laughs] I grew up in Texas and LA feels like a different world. It was a big shift for me. I was still in high school at the time and I was doing online schooling. I still feel like I'm growing up but also navigating that with being somewhat in the spotlight on social media is hard sometimes. 
Do you think that experience—moving so young and being away from your family—affected your songwriting in any way? 
Yeah, I'd say so. It gave me a new perspective on life at a pretty young age. I'm so different now than I was at 16.
It's cool to compare your songs and songwriting from when you were younger to now, though. You can pinpoint a shift. 
I think so too!
Throughout 2020, you released a series of singles. Now we're starting the year with your debut EP, Paranoia, which is your first collection of work. How does it feel to be releasing a collection of songs that you've written? 
It's really exciting. I've been working on this EP for 2 to 3 years now and talking about releasing an EP for even longer. I'm glad I didn't when I first started talking about it because it would sound and feel so different than it's going to be now. I feel like I'm starting fresh. I do have singles that are super pop, but I don't have a body of work out that completely represents me. I've been able to do what I want and have this collection of songs that are all me.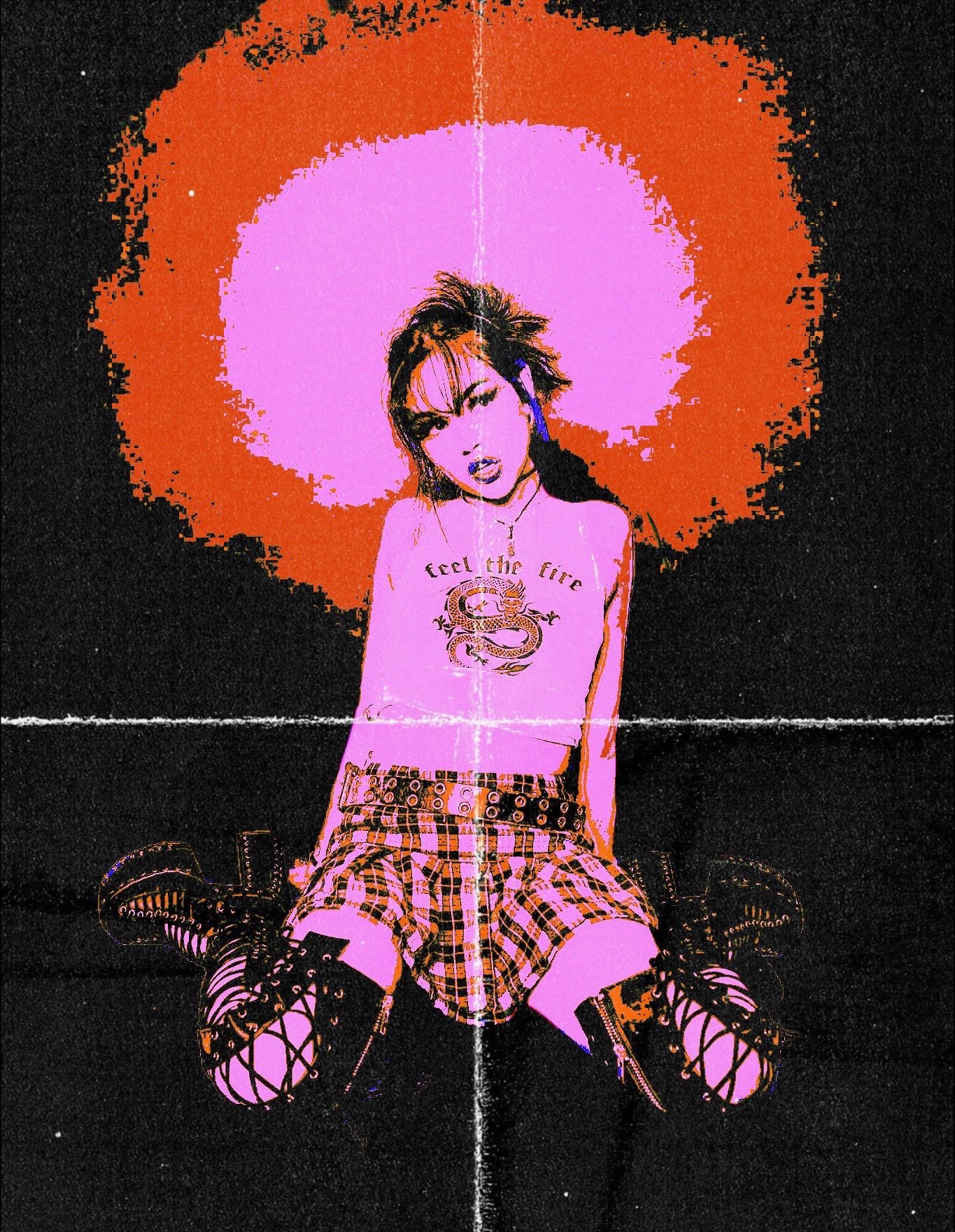 How would you say the word Paranoia defines the entire EP?
I feel like every song on the EP is focused around my brain which is filled with a lot of paranoia. I'm a paranoid person! [Laughs]
The EP explores quite dark themes; what was it like to somewhat figure your feelings and thoughts out through these tracks? 
I use my sessions as therapy. I go in, I have my therapy session, and that's why my music can be a bit more gloomy than happy. I feel like it's hard for me to write a happy song. I just blurt out everything I'm going through and struggling with and work it out through a song. After, I feel like I can move on after saying what I needed to say. 
I loved how different each song was; this EP highlights a lot of different moments and genres — Love Songs is a stripped-back, really intimate song, whereas Loner is this big soaring anthem. What was it like to explore these somewhat polar opposite sounds and feelings? 
I'm just so all over the place in life! I feel like I have so many different personalities and interests, so that comes through in the music. I like trying different things; I didn't want to feel like I needed to just stick to one thing. My voice does change, too. Sometimes it's high, sometimes really deep, some songs I just want to belt and others are a lot softer and intimate.
You've been leaning more and more into alternative and rock music over the past year, the beginning of Crash and Burn really reminded me of the power behind songs like Misery Business by Paramore. Does it feel like you're leaning into your sound now compared to a few years ago?
That's exactly what I wanted from the intro of that song! 
Really? When I heard it I immediately made the connection. 
My job is finished then! [Laughs] When I first started I wanted to make alternative, slow, gloomy music. You can hear that in my first few songs before I started doing pop stuff. I began working with a label and it became a bit more mainstream which, at the time, I was down to do because I liked it and wanted to be a big artist. I think very soon after I released those songs, I realized I didn't want to make that type of music. It just isn't for me; I don't dance, I don't know how to move my body to pop music, it felt awkward.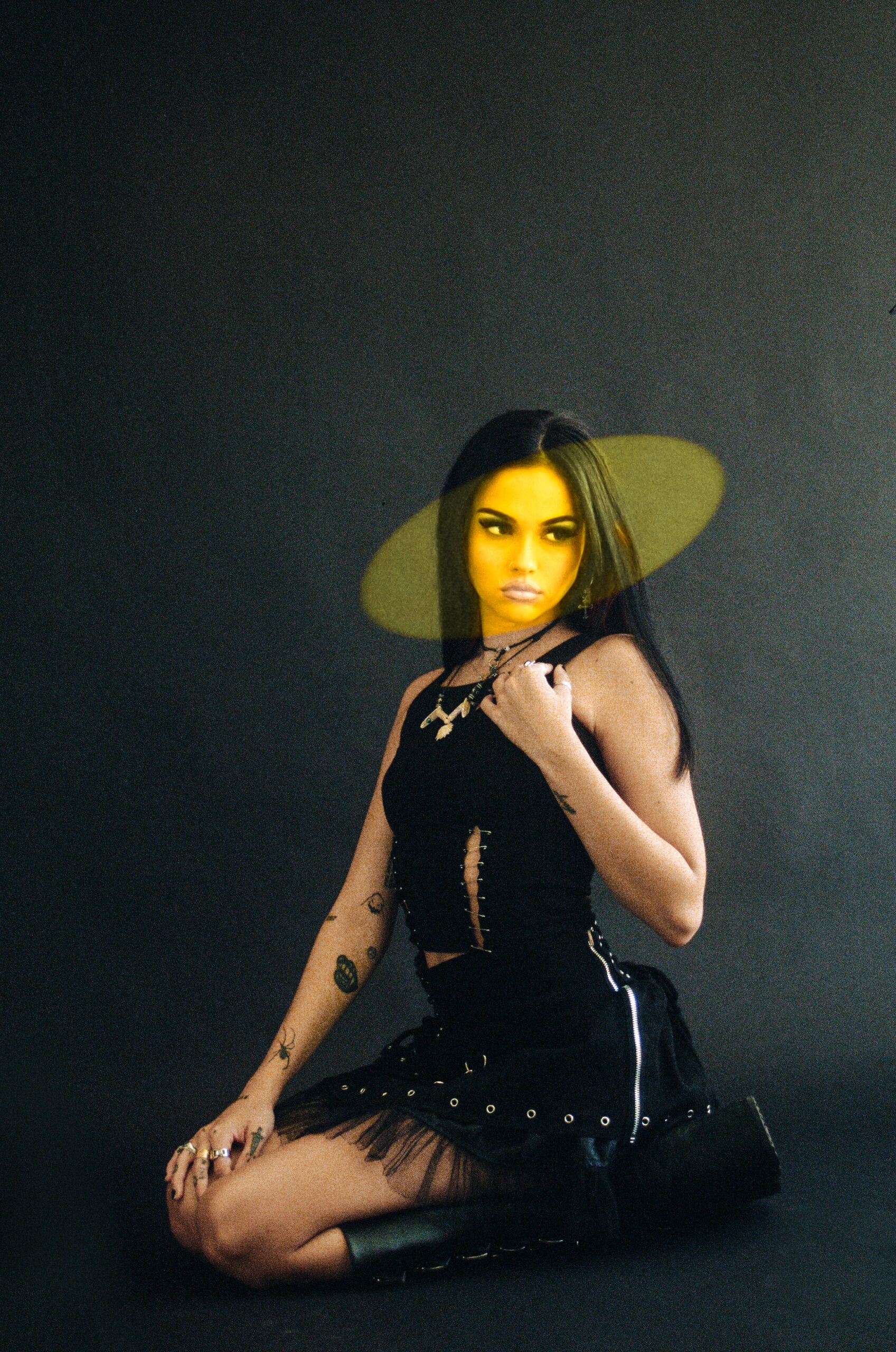 It's difficult, especially at that age, to choose whether you want to compromise and be huge or try to stick out with what you want to do. 
Yeah, that's what it felt like. I like those songs that I put out, they just don't feel like me anymore. The music I'm making now is the music I listened to in high school and when I moved to LA. That feels like me. There's not a lot of alternative punk-pop music that's mainstream anymore, which is crazy. 
I remember when I was in high school and it was huge. 
So big! It's kinda died out but you see Machine Gun Kelly doing it and Avril is coming back. It's cool to be able to be doing this when it's slowly starting to come back. 
Different explores you wanting to be someone else, which is quite a vulnerable thing to admit. Is it ever difficult for you to explore these types of themes?
Not really. I only get nervous the night before I release something! I freak out, get embarrassed, and wonder if anyone is going to like it. I get embarrassed over everything else. 
You spend all this time working on something and thinking it's great and then the night before you're like—what if this is a weird thing to be sharing with people?
Yes! Everyone else around me is telling me it's great and then the moment before it's coming out, I think everyone was just gassing me up and lying to me! I don't ever really feel too vulnerable because that's just who I am as a person. I'm down to talk about anything with people. I think it's just an aspect of wanting the reception to be good. 
What were some of the media you consumed that inspired this record? Scissorhands made me think of Edward Scissorhands, but were there any books or films or other records that inspired you?
There's a lot of songs that inspired this EP and I have a whole playlist of early 2000s alternative stuff. I'm heavily influenced by other artists; when I hear something I'll note it down and figure out a way to do our take on it and make it my own. Like Crash and Burn was influenced by Paramore.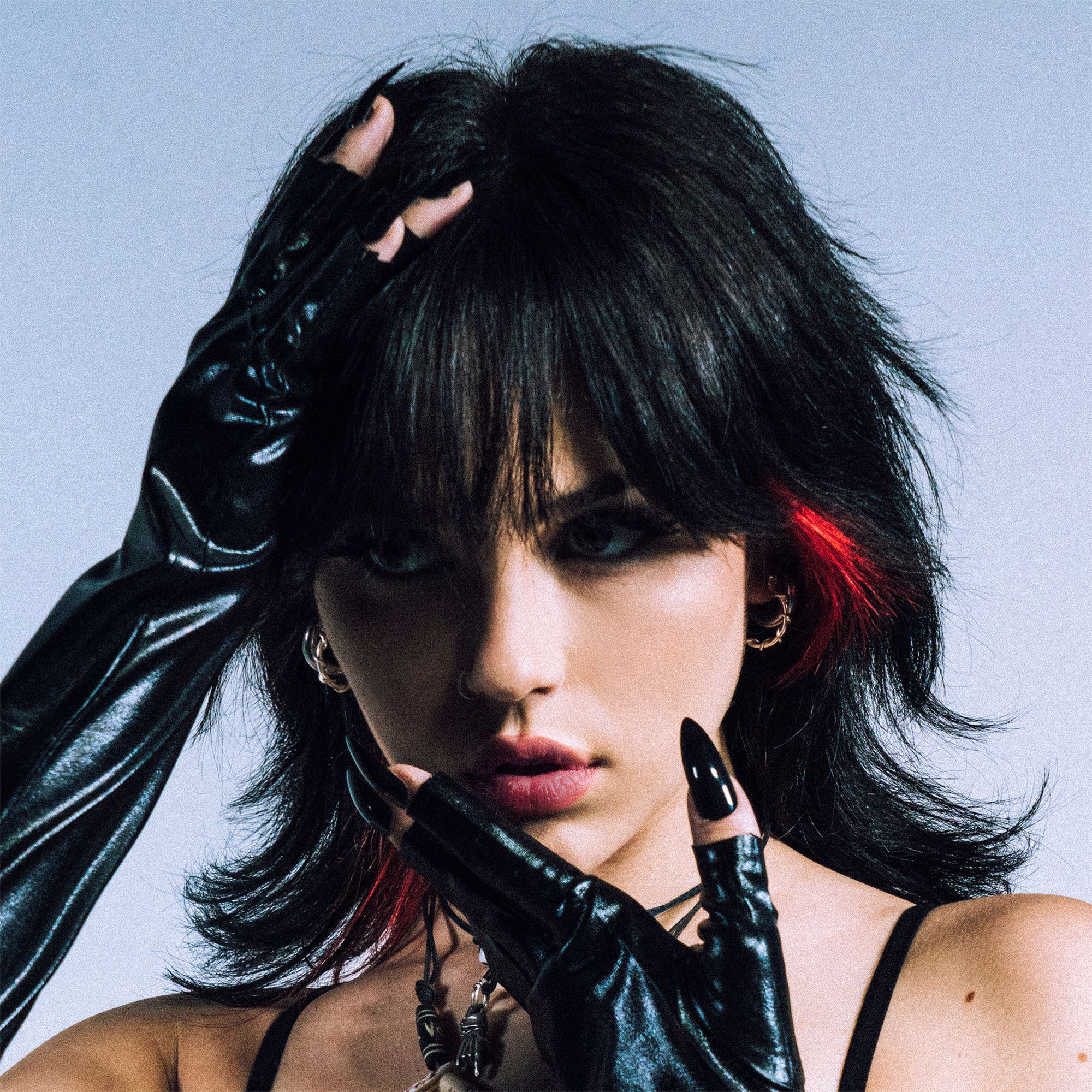 I liked that it was obvious you were inspired by it but you made it your own. 
When you hear Misery Business, you know it's that song. You immediately get hyped and there's a crazy energy throughout. That's what I wanted to do, I wanted to channel that energy. 
You're releasing the EP through the distributor Caroline on your label, swixxzaudio. Why did you decide to start your label?
I wanted to be my boss. In music, you are your boss for the most part, but I wanted to have full creative control and do what I wanted to do on my terms. When I was at my old label, I didn't know what I wanted to do. I was, and still am, very new to music. I feel like now I have a much better grasp on where I want to go and how I want my music to sound. I know how I want my artwork and music videos to look and even down to like my Instagram—I don't want anyone to touch my Instagram. I have a team that is supportive and down to do what I want to do, but if something is bad they will tell me. 
That comes across on your social media, too. It feels like you're not a cookie-cutter manufactured artist. Artists decades ago were pushed into looking and sounding a certain way and signing away their lives for a record deal. I think of people like Taylor Swift who didn't realize what she was signing away, so it's great you were able to get a jump start on owning your stuff. 
Yeah, I need to be in charge of my career and navigate it how I want to. 
Right before your EP, Machine Gun Kelly's upcoming film, Downfalls High, will be dropping and you have a role in it. Can you tell me how that project came about and what made you want to be a part of it?
It's a cool film about an outcast becoming cool and I was really happy when I was asked to be a part of it! Like I said, I always wanted to be an actor. I've never acted in anything before this, so I feel really lucky to be a part of it. I'm the main girl's best friend and I'm a stereotypical mean girl and it was really fun to act like a bitch and bully this kid, even though I don't look much cooler than him! 
From what I've seen and the aesthetics of it, it looks amazing. It fits with everyone, from MGK to you to Sydney Sweeney, personal styles and personas. 
It's so funny because I'm supposed to be a preppy girl and I have no idea how to dress like that. They asked me to dress as preppy as I could so I showed up in gold jewellery I would not wear and they thought I looked more punky. [laughs] I looked like I belonged with the outcasts! 
When the EP is out, what do you hope people take away from it or feel after they are done listening to it?
I always say I hope people feel like they have something to relate to. When I listen to music I just want to relate to the person singing to me and I want to feel like I know them better. I hope people feel closer to me and they feel like they know me better than they did before listening to it. I hope that, if they can relate, they have a connection and feel like they aren't alone. I want them to know someone else understands.
Maggie Lindemann debut EP, Paranoia, is out now.
Interview Kelsey Barnes
Knife Under My Pillow:
Loner (Lyric Video):
Scissorhands (Lyric Video):