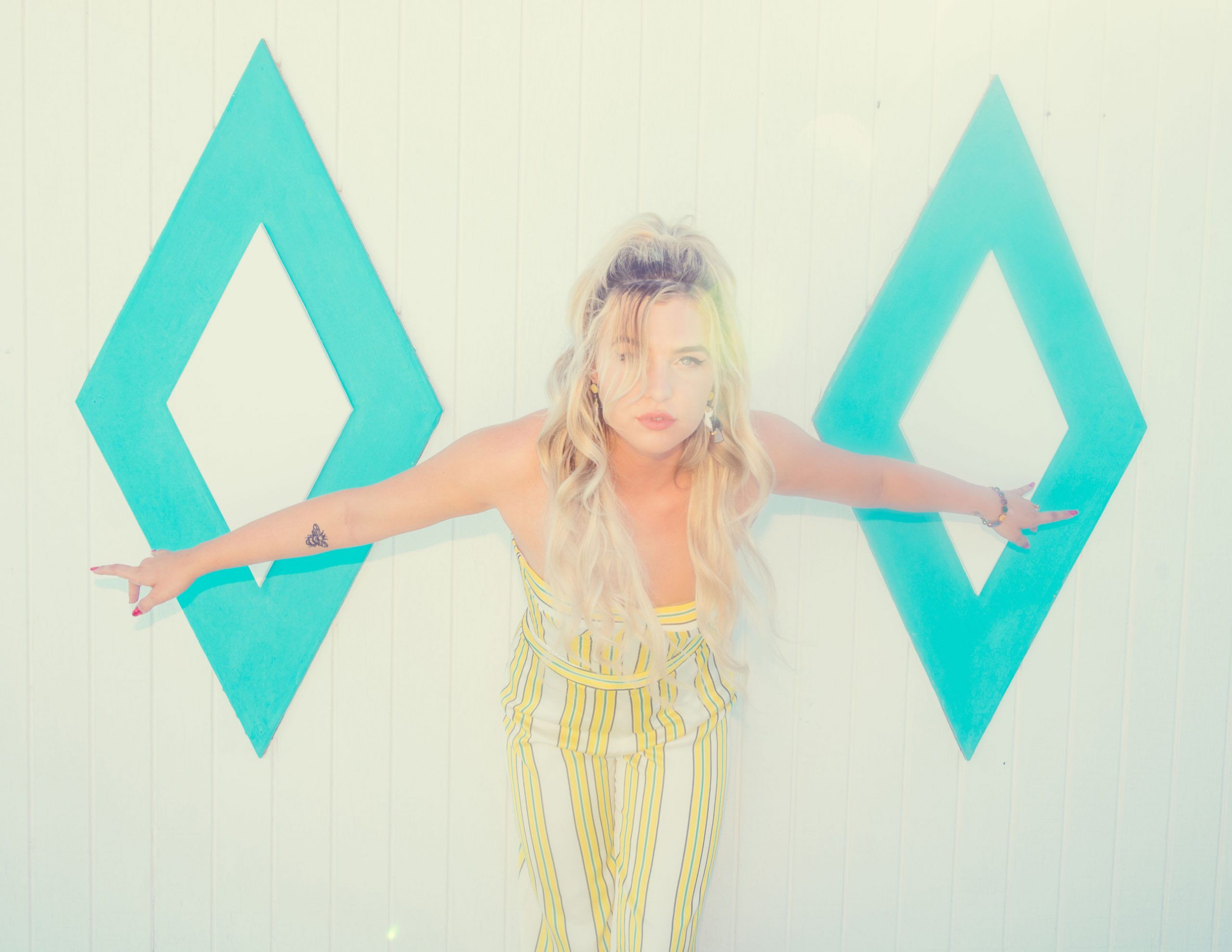 Make some NOYES!
At 17, Maty Noyes wrote a song for Celine Dion. She's also laid down vocal tracks for The Weeknd, written hits for Kygo, and toured alongside Noah Cyrus.
Maty's new single 'Man Needs A Woman' premieres 15th May following her other releases, 'Love Don't Cost A Thang' and 'Sunlight' from earlier this year. And yes, they are all part of her fourth album The Feeling's Mutual that she spilled details on.
You've got quite a notable career, even from the beginning. Let's start with 'Stay'. What was it like writing and recording with Kygo? 
So, that song kind of just came together. I was writing a song a day, not really knowing if any of them were good or not, or if they made a difference from another. I wrote 'Stay' with Will Larsen, who is from Norway. We wrote 'Am I Wrong' and a bunch of other hits, and it ['Stay'] got sent to Kygo. And he wasn't even there. He loved it, he added a little drop and put it out a few weeks later. I could have never imagined that; it was something completely random!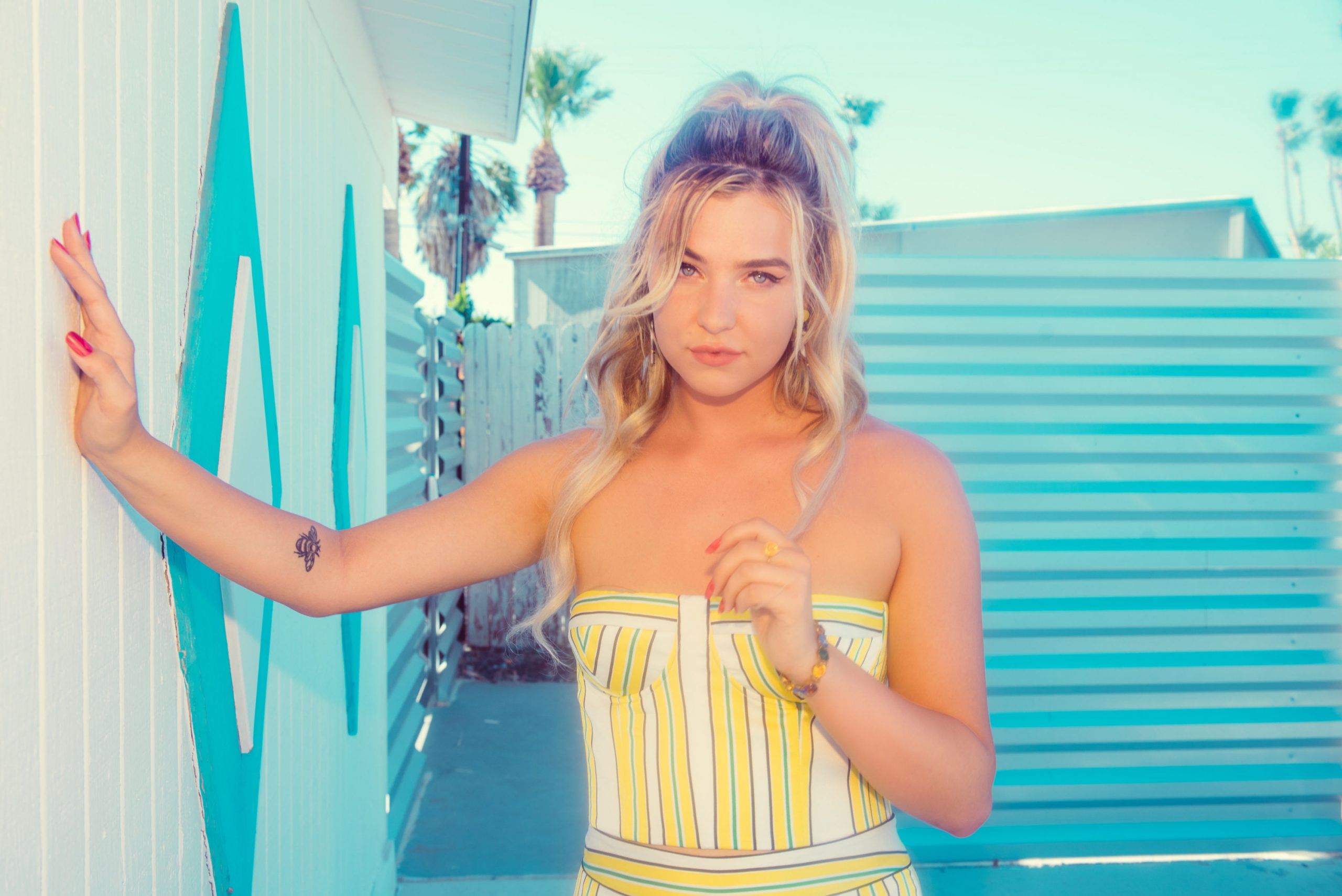 What was the writing process when penning the track 'Boundaries' for a superstar like Celine? What advice did she give to you in songwriting or in general? How did the back and forth conversation go?
So, that's another one of those stories. It was actually one of the fastest songs I've ever written. I wrote it with my collaborator Stephan Moccio who had written a song for her 20 years before that called 'A New Day Has Come'.
I wrote that song during a really painful time in my life. Celine didn't hear it until 4 years later and just loved it and asked if she could put it out. That song was written when I was 17. It was kind of crazy.
Tell us a bit about how you snuck your way into The Weeknd's track 'Angel'?
I was working with Stephan [Moccio]. He and I were in the studio one night, and he was working with The Weeknd when he wasn't working with me, and he said, 'Let's just try a crazy idea. We'll lay down this song and show Abel and see if he likes it.' I was thinking, 'Ok, we'll do it, but he'll probably hate it and it won't matter.' We did it, though!
About a week later, I got a call from Stephan in New York, and he said, 'He [Abel] loved it! I played it for him over and over again. He wants to keep you on it.' It was another of those crazy things. All of the things that tie you together in your journey. You never know how it's going to go. You just have to trust it and take those steps.  You definitely have to work hard.
You've moved around a lot. How has this affected your sound?
That's a really good question. I feel like everywhere I go I take the right parts with me. In Mississippi, I try to take that sweet, southern hospitality, poetic and honest songwriting. LA, I got more into that pop side. Now, I'm evening out the two sounds. This new album is half pop, half soulful. It's really interesting with this new album because it's a representation of the balance of sound of all the places I've lived.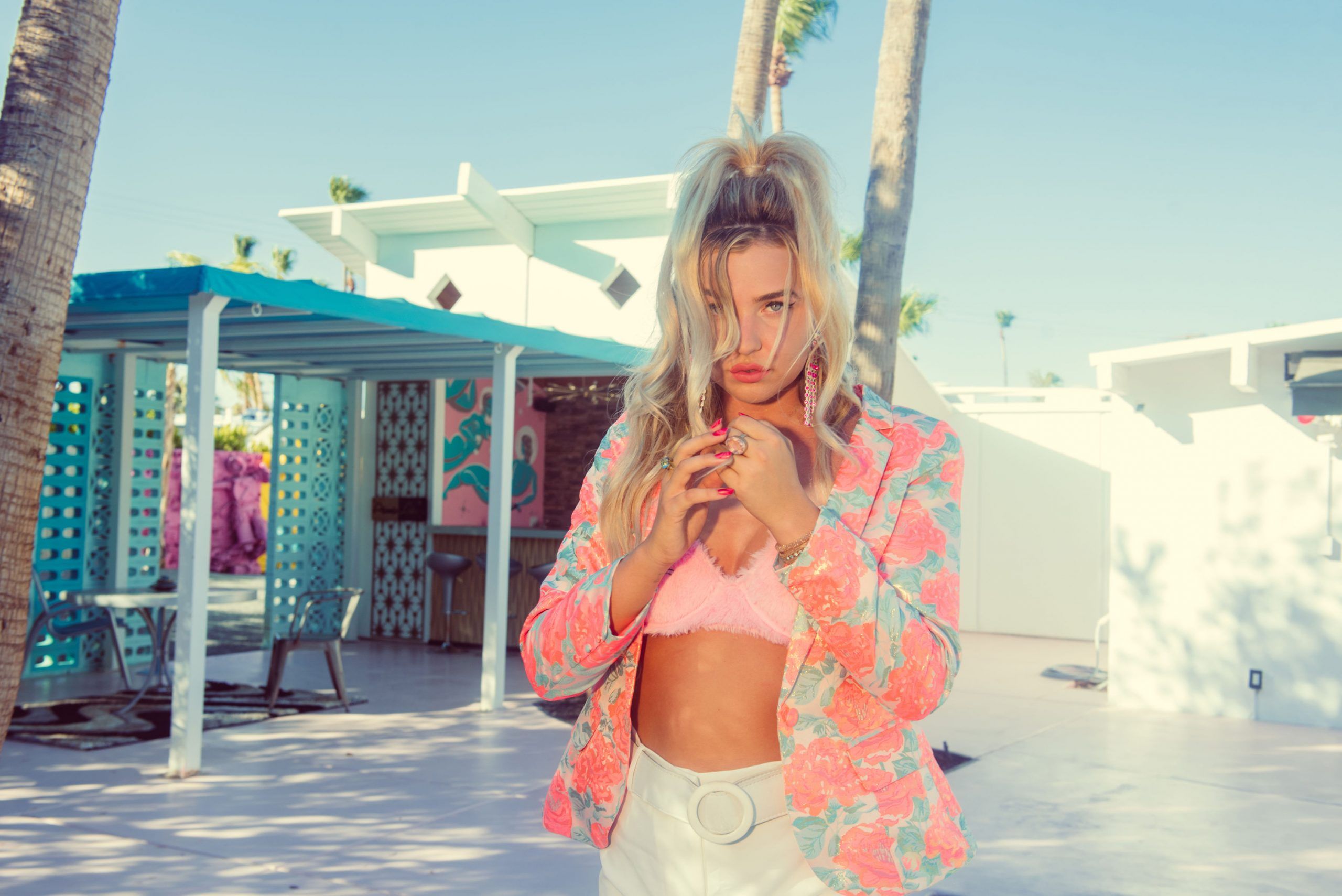 Where did you write your most current album? What city or part of the world do you wish to write your next record in? 
The most current album was written in California. All of my music has come from me living a crazy life, then writing a song about it, and repeating. I would like to go somewhere with no one around. No social media or cell phones. Me and my best friend or a few people, and just dive into myself and write new music I've never written before. I want to try to not write it about love. All these songs coming out are about love stories, and the story love taught me.
I think for the next album, I want to explore what's inside of me and my perspective on life. My next adventure, that's what I'll do. Be more secluded for a month without a phone and don't write it based off of crazy experiences; write it based off of me meditating instead.
What inspired you to start writing songs at 12 years old?
Writing songs is something that's come really naturally for me in life. It's something that comes as easy as breathing to me. It feels like a natural, instinctual thing for me to do and process everything around me. It's much like therapy to me. For me to handle it, grow from it, move on and be aware of situations, I have to write it out in a song. It makes everything worth it for me. All of the horrible things that have happened to me, it's worth it as a songwriter. If this really is my life and it is, do I really want the easy life? I don't. For the best songs, I don't want an easy life. Nothing's been easy, but it makes my songwriting better so I really can't complain!
Your new single 'Man Needs A Woman' is beautiful! What's the story behind it?
The song is about dating a narcissist. It was the most painful song I've ever written because it was someone who presented the illusion and the safety of forever when it truly wasn't what that stands for at all. It took me a while to learn what it actually means to be there for someone. I was led to believe I had forever. It was coming to terms with, 'That's not what love means at all.' It was a hard awakening for me. It was hard accepting that I had to let this person go because they were really close to me.
A lot of your songs such as 'Man Needs A Woman' specifically involve a breakup or a point where you don't know if the relationship can carry on. In real life, when do you make that final decision to walk away in a relationship? What's the breaking point for you, and what do you do to get over it/move on?
In my situation, life made that decision for me. It's like a natural disaster and I just sort of went with it. I started dating someone new, and that guy started dating someone new. I think we just accepted that there will always be a lot of love, but that we're both in a totally different place in our lives. I wish you well, you wish me well and… goodbye.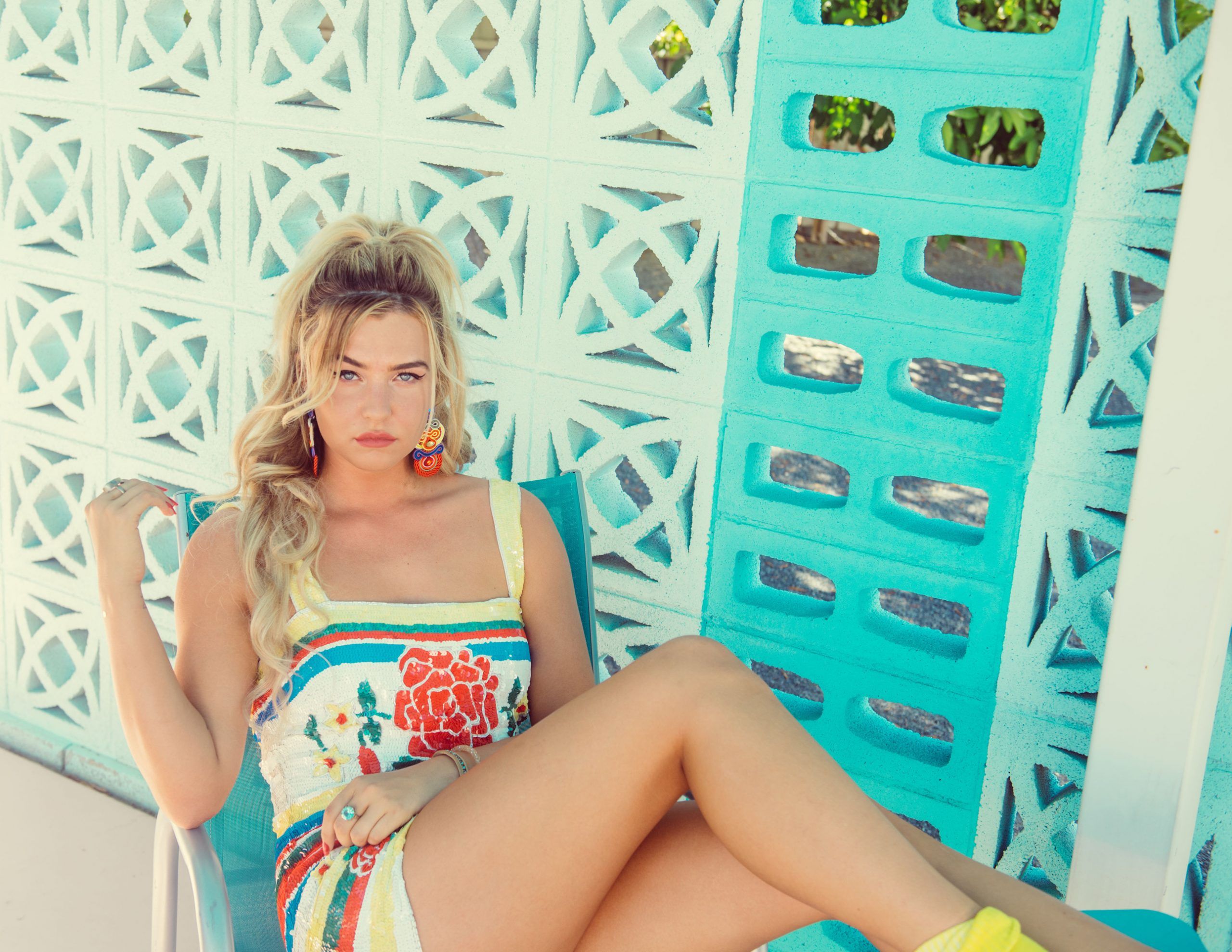 Word on the street is that 'Man Needs A Woman', 'Love Don't Cost A Thang', and 'Sunlight' are part of your upcoming fourth album. What else can we know about it?
The release date is supposed to be this summer. Because of COVID-19 I'm not sure anymore, but it's supposed to be June or July. The album is called The Feeling's Mutual. It's basically written about the three men I've been in love with. Half of the album is pop, and half of the album is soulful R&B. So, there's a little something for everyone! It's the story of falling in love, falling out of it, and everything in between. I can't wait to put it out! I'm so excited!!
You spent last year touring with and opening for Noah Cyrus. Was this your first tour? What went on behind the scenes? What did you learn from Noah that you can take on your own headlining tour in the future?
I toured before with Kygo, but this was my first bus tour. It's completely different. You're not allowed to use the bathroom on the bus, you can't wash your face with the water because you get pink eye. There were a lot of chicken nuggets involved, and I don't even eat chicken anymore but at the time I did. I learned that you have to find a way to balance your life on tour. I didn't know what being on tour was really like. My body went through it; I gained weight, and it was really hard for me to exercise and eat healthily.
Moving forward, I definitely will find ways to incorporate my healthy regime. I would have to find a way to fit in more exercise. The fun stuff is basically being on a month-long sleepover with one of your closest friends. Lots of bubble baths and face masks and room service. That was the good part. There are so many good and bad parts of tour life, and it's all in finding ways to balance that fun and balance in your life while still getting enough sleep.
Which acts would you bring along with you on a global headlining tour?
I would want my best friends to open for me. I'm all about what makes me happy in life. Just to see people I love and care about happy around me. I would bring my best friend Molly Moore, and I think we'd have the best time ever together.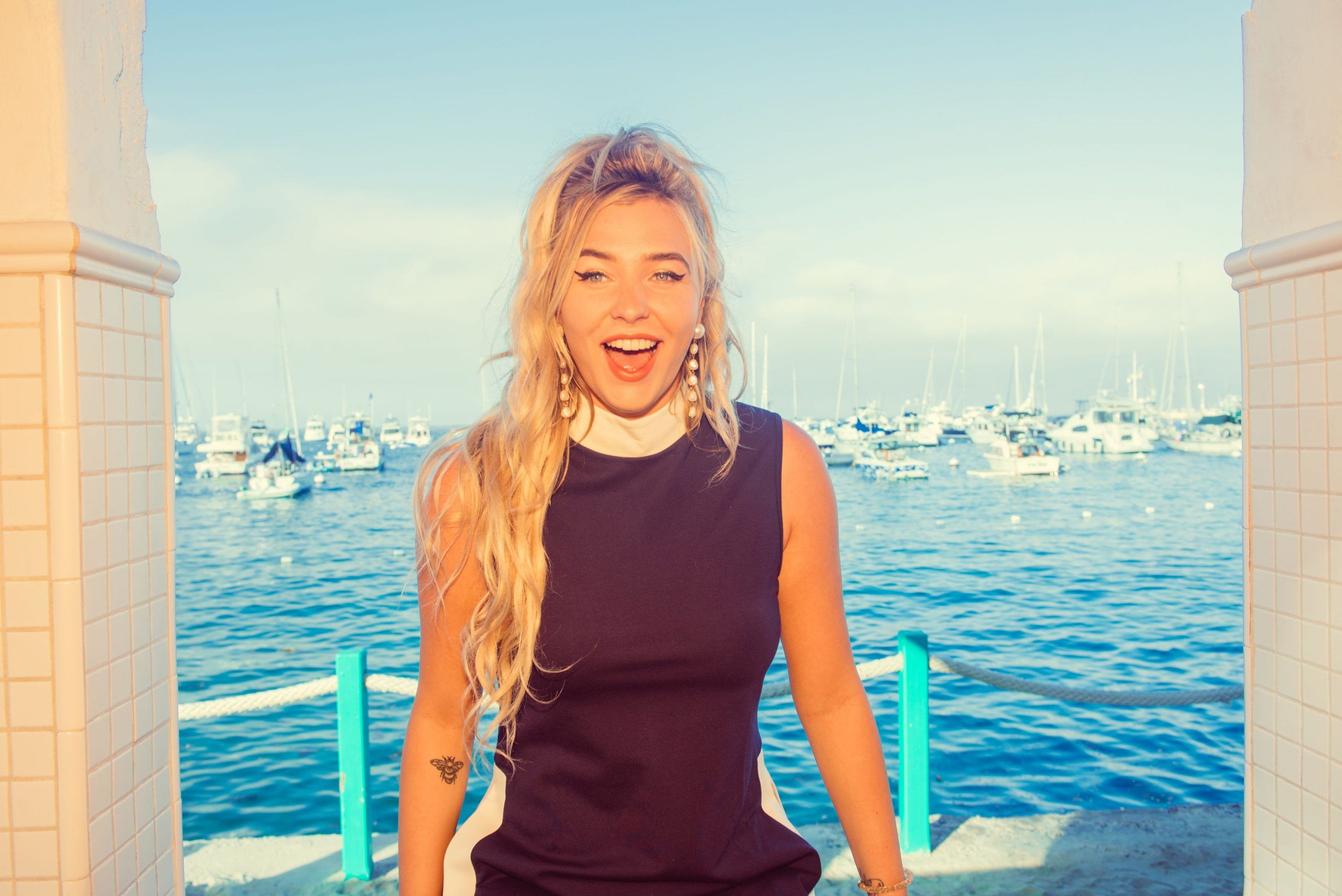 What's been your quarantine routine? What have you been doing to keep busy?
I'm quarantining at my place and at my boyfriend's place. I just switch in between. I get that good mix of being in love and being independent. I think this quarantine has been pretty good for me because I've learned a lot of new recipes. I've been doing things on my to-do list for months. Computer stuff! I'm not good with computers, and I've been lazy with teaching myself. So, in quarantine, I've been telling myself, 'Stop being lazy, it's not good. You're smart, you're capable. Just do it!' You know? So, I've been learning to do things like cutting vocals and learning how to produce as well. All this computer work while I've been writing songs nonstop, and I've been working a lot less on music but the songs that I have been writing have been a lot more thoughtful. The song that I finally put down over the weekend, I've been working on it and brewing it and sitting on this idea for a month. I sent it to my best friend, and she came back in tears like, 'This is the best thing you've ever written.' It's crazy how my process has changed during the quarantine. I went from writing songs super quick to actually thinking about and letting the ideas marinate in my head a bit.
Would you consider producing your next album or song?
Yeah! That's the goal, 100%. I've been so focused on writing songs that I haven't put the proper time into learning how to produce. [But] now that I have the album done, I'm ready to take things to the next level.
Team Credits
interview by Amanda McFadden
photography Delaney Royer 
hair Hailey Adickes @ Celestine Agency
Check out the preview to Maty's new single 'Man Needs A Woman' below!