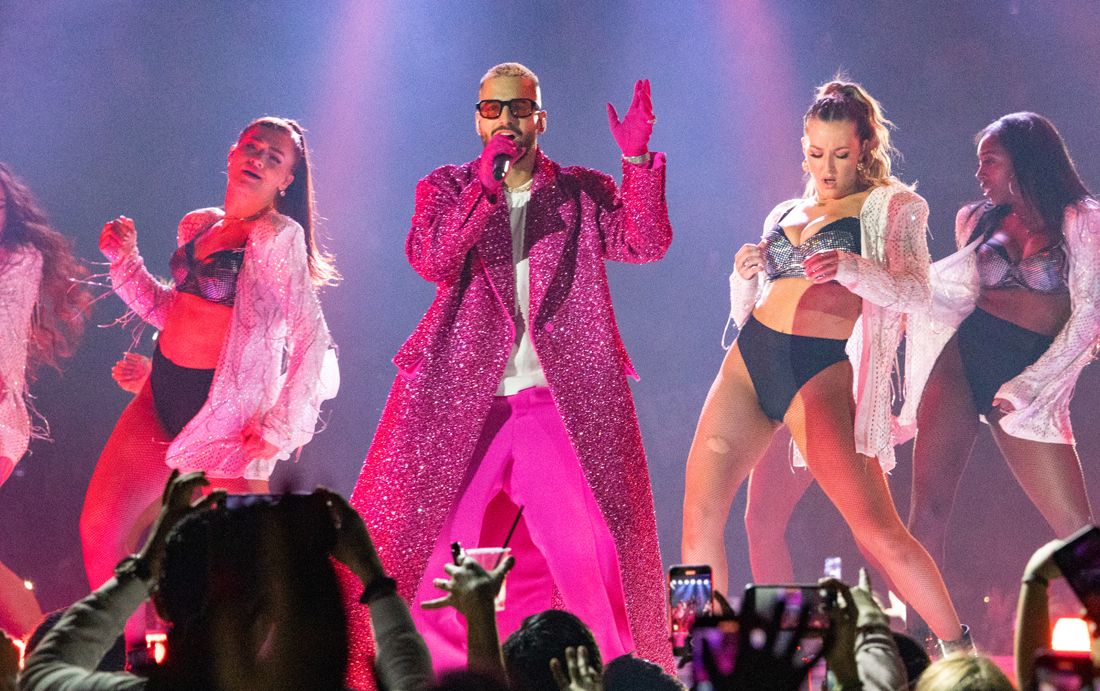 Maluma Live in London
After a world pandemic ruined everyone's initial plans, Colombian star Maluma was finally able to perform his biggest UK concert to date at London's iconic O2 Arena on March 12 during the European leg of his Papi Juancho tour.
With his last appearance at Wembley Arena taking place nearly four years ago, Maluma made up for the inconvenience of constant postponements by putting on an electrifying show.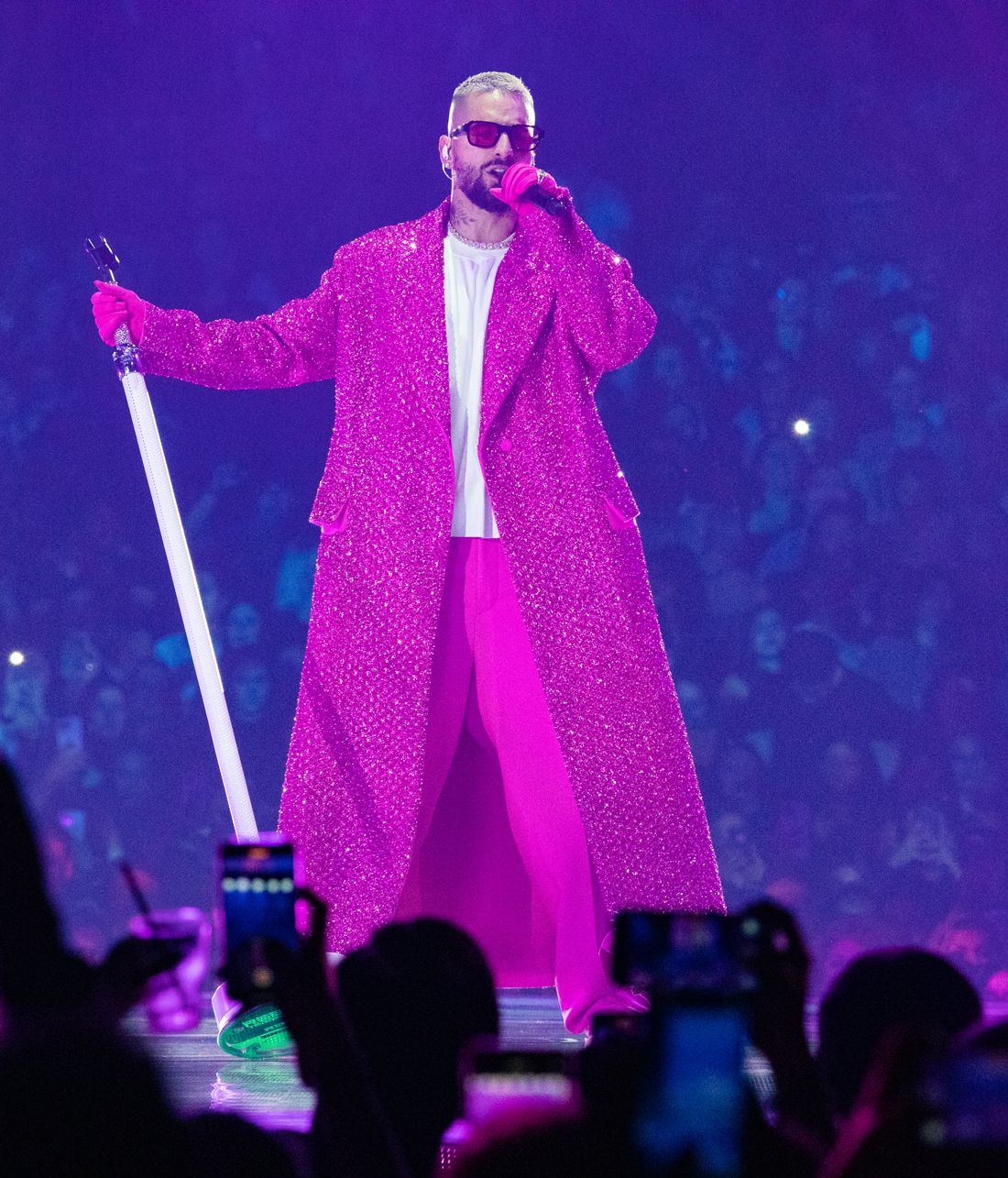 From the word go, Maluma made sure his vibrant set was jam-packed with hits. Entering the stage centred in the middle of the arena in an all-pink ensemble, thousands of screaming fans in the room went wild as soon as they first laid eyes on the Latin heartthrob. Kicking off the show with the smash Hawai, the 28-year-old continued to boast his resume of bangers by proceeding with fan-favourites Madrid, 11 PM, and HP. Even though his peers Camilo, J Balvin, and Manuel Turizo are on top of their game right now, Maluma didn't have any trouble holding onto his crown.
Maluma's rise in recent years has been far from low-key. He's collaborated with Madonna three times, attended the MET Gala, became the first celebrity to partner with fashion brand Balmain, starred in a big-screen movie alongside Jennifer Lopez, and most recently launched his very own fragrance. Contributing to his now high-profile status, Maluma reminded the crowd of the two fellow Latin singers — Shakira and Ricky Martin — who helped boost his brand by performing the songs of theirs he was given the opportunity to feature on. In September 2016, Maluma made a special guest appearance at Martin's Hammersmith show around the release of their collab, Vente Pa' Ca. After witnessing the reaction from the audience at both events and looking up its accolades, it's safe to say the song is the ultimate crowd pleaser and on its way to becoming a modern-day classic.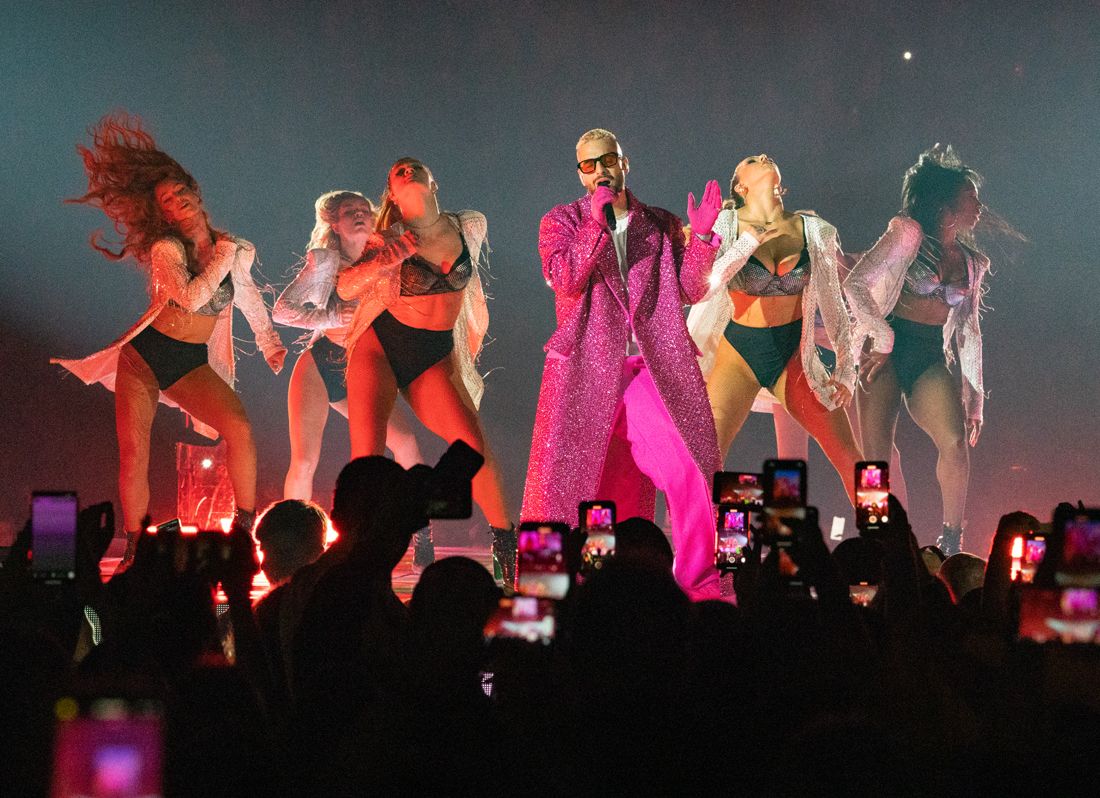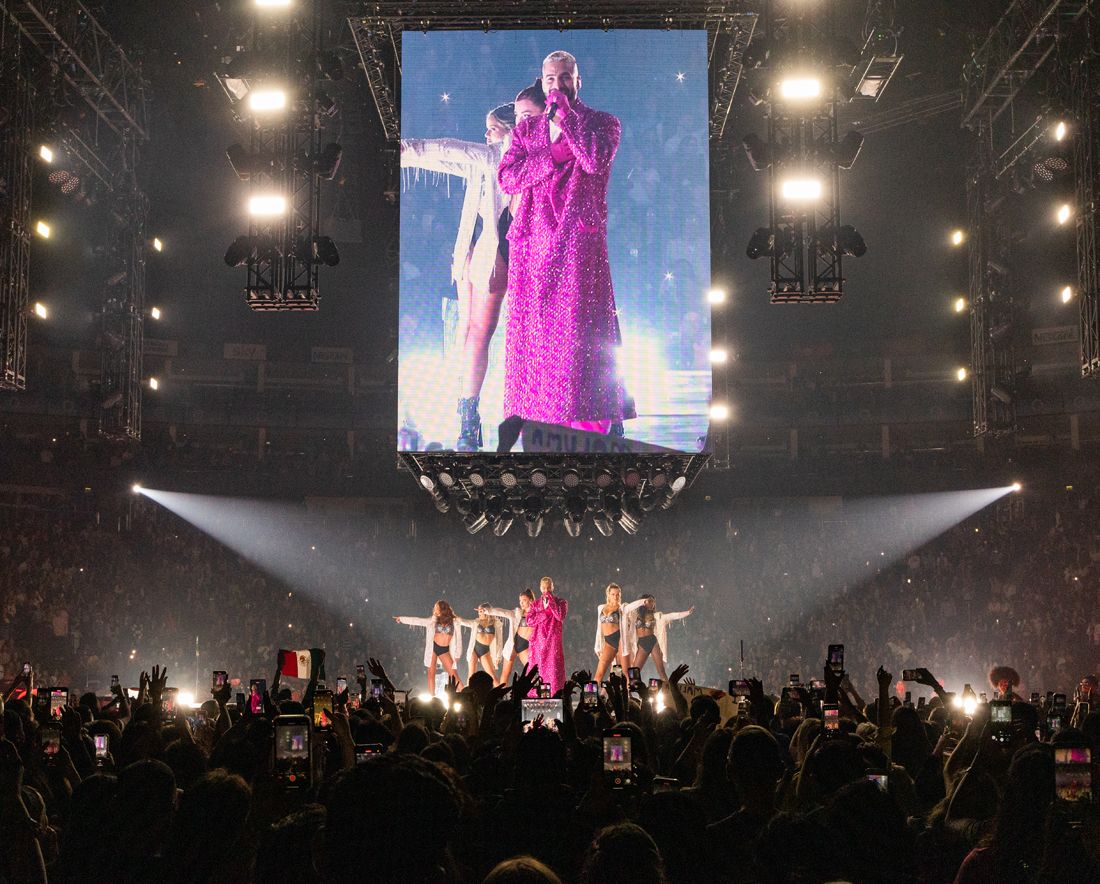 Despite predominantly singing in Spanish, Maluma's only UK show this tour attracted a roaring audience that proved to have an international crossover appeal from more than one generation. Unlike Enrique Iglesias and Luis Fonsi, he has yet to have what many might consider a "real hit" in the UK. However, if there was any doubt whether his music has managed to resonate with English-speaking listeners, Maluma's show is living proof that it has and will likely continue to do so.
Maluma is already a household name in various continents and is definitely on his way to becoming one in the UK. Whether it's for the music, his fashion icon status, or his recent venture into acting, Maluma is building a strong brand that is solidifying him as a pop culture figure who can do it all.
For the the latest on Maluma visit www.maluma.online
Photography Paul H
Full set list: