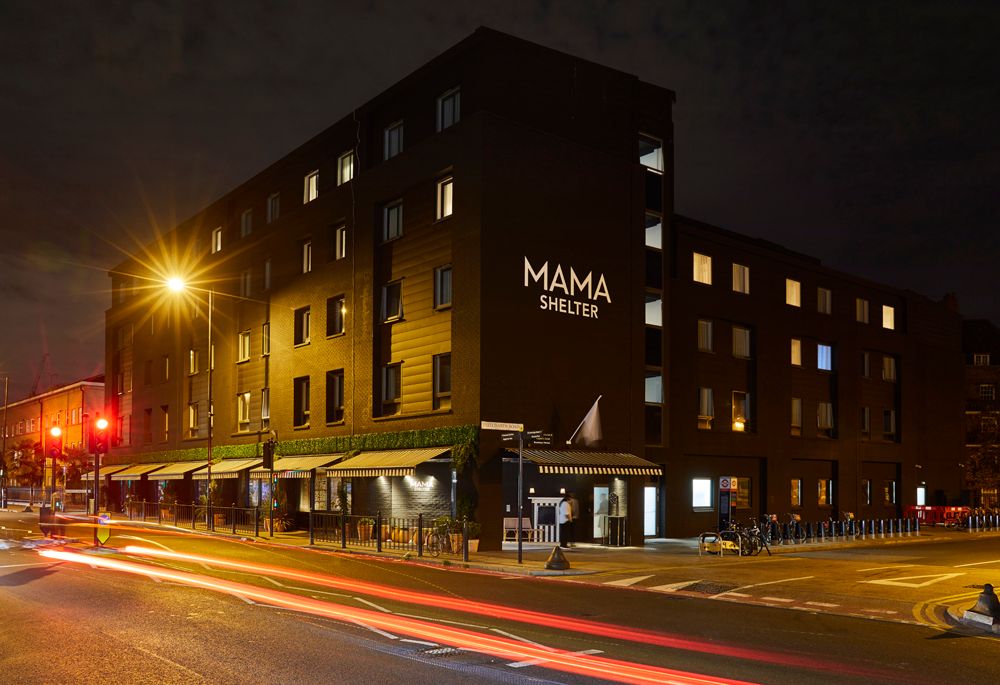 Mama Shelter London – Shoreditch
It's been 192 days, one eventless summer and a whole lot of baking since we were let loose on the restaurant scene… and boy are we glad to be back.
The 16th of March now seems like a distant memory — the day Bojo demanded we stay out of pubs, clubs and restaurants — a dark day for the hospitality industry, with many of the greats being forced to close. Fast forward to September and we've begun to enjoy the ones that withstood the hardships. Mama Shelter London – Shoreditch stands out as one of those venues that continues to thrive, offering up their boutique hotel and restaurant services to tourists, passers-by and Londoners, with tongue-in-cheek slogans inscribed across ceilings [by French artist Beniloys] and perfectly mismatched interiors.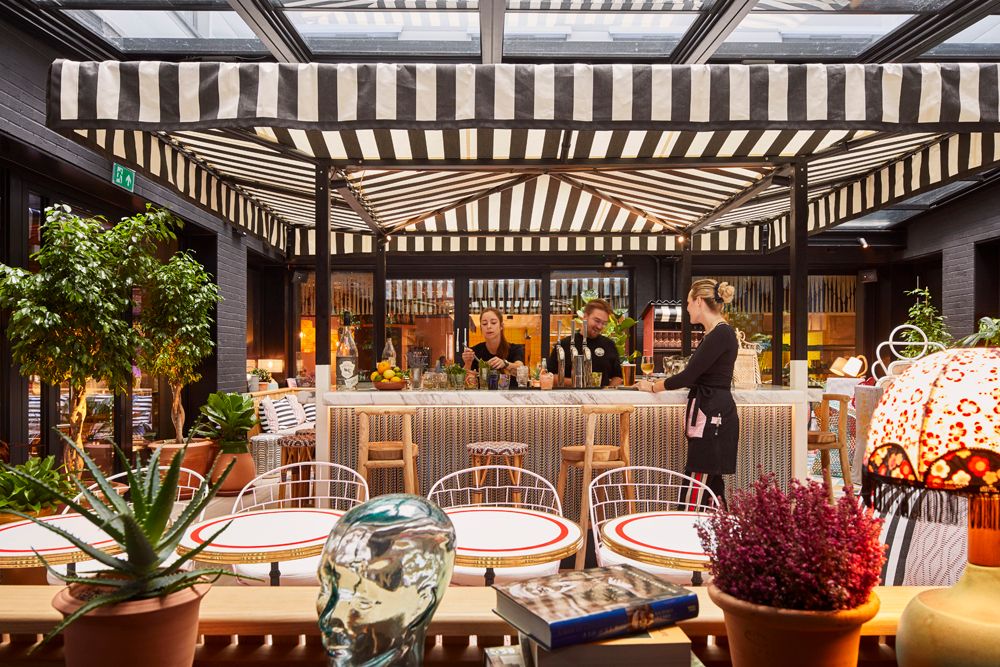 The Mama Shelter Group offers neighbourhood 'home away from home' experiences with bases across seven countries around the world. As its newest venture that opened last year, Mama Shelter London – Shoreditch in Hackney is a sweet 10-minute walk from Bethnal Green station, cementing itself as the perfect solution for after-work dinner or karaoke — yes, you've read that right. Down in its basement, you'll find old-school arcade machines and Japanese-style karaoke rooms, priced at £34 an hour for your own private room. And they look as good as they sound.
Mama Shelter London – Shoreditch's design incorporates both Soho House — with faultless contrasting textiles and avant-garde knickknacks — and London's favourite Italian restaurant Gloria; with dreamy crockery and a 1950's furniture clash. Customers are welcomed to step into its sanctuary, where they can experience the restaurant's Garden Bar, a room in the restaurant equipped with a retractable glass roof and an abundance of greenery to create that vacation vibe.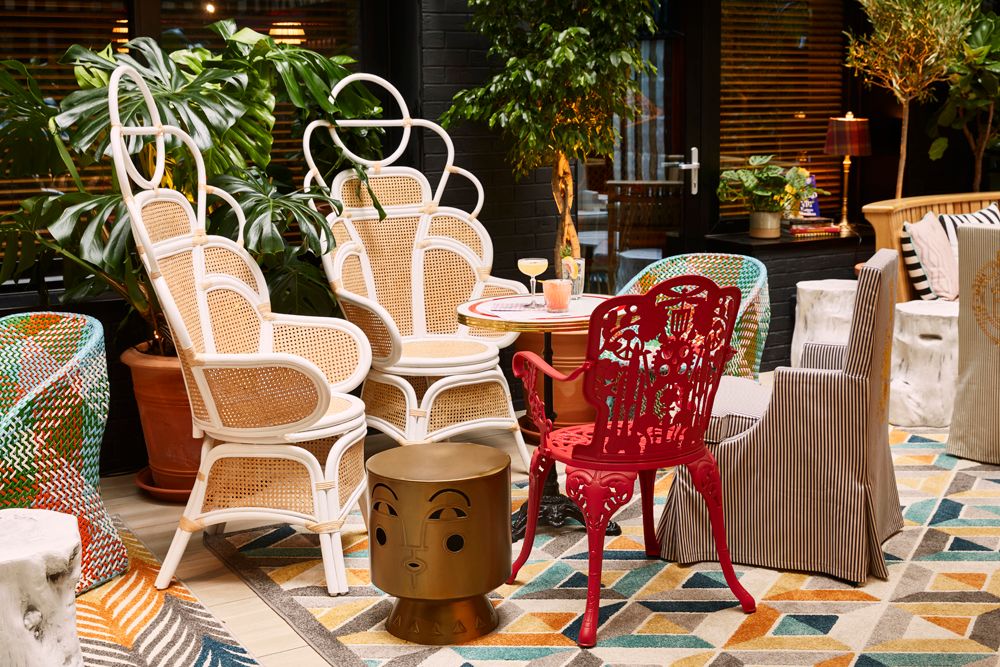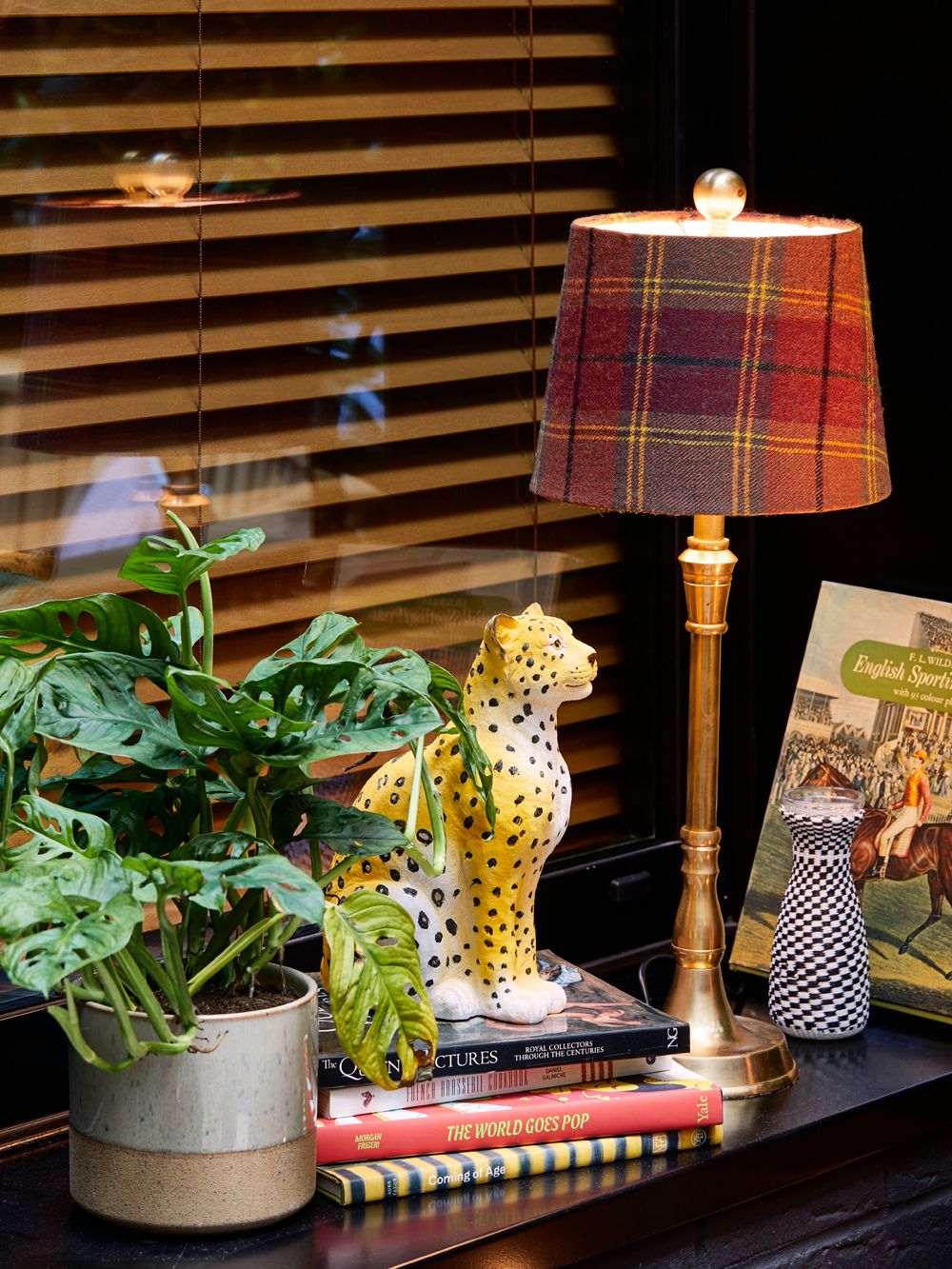 The open-plan restaurant's living space is prepped for every occasion; from reading nooks to a welcoming fireplace at the entrance, suitably placed for London's rainy scene. As can be seen in their sister branches across the world, the theme and interiors were created by famed interior designer Philippe Starck who also designed the first branch in Paris back in 2008.
Upstairs the lively interior décor continues, with funky side tables, loud print carpets and novelty masks hanging off mirrors. Though overall, the rooms are simple and cosy, which is what all everyone needs in a hotel. The rooms offer free internet and movies, and yes, this includes porn, an extension to Mama Shelter London – Shoreditch's new 'Sex-cation' package. Aimed at Londoners, the offer entices couples to 'staycate' at Mama and reignite their flame post lockdown…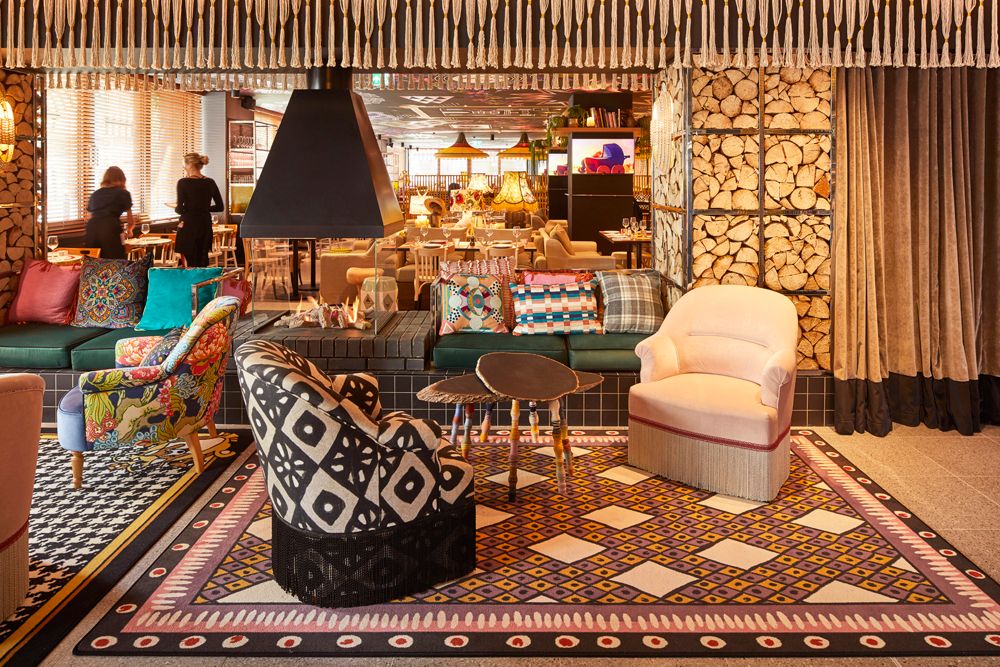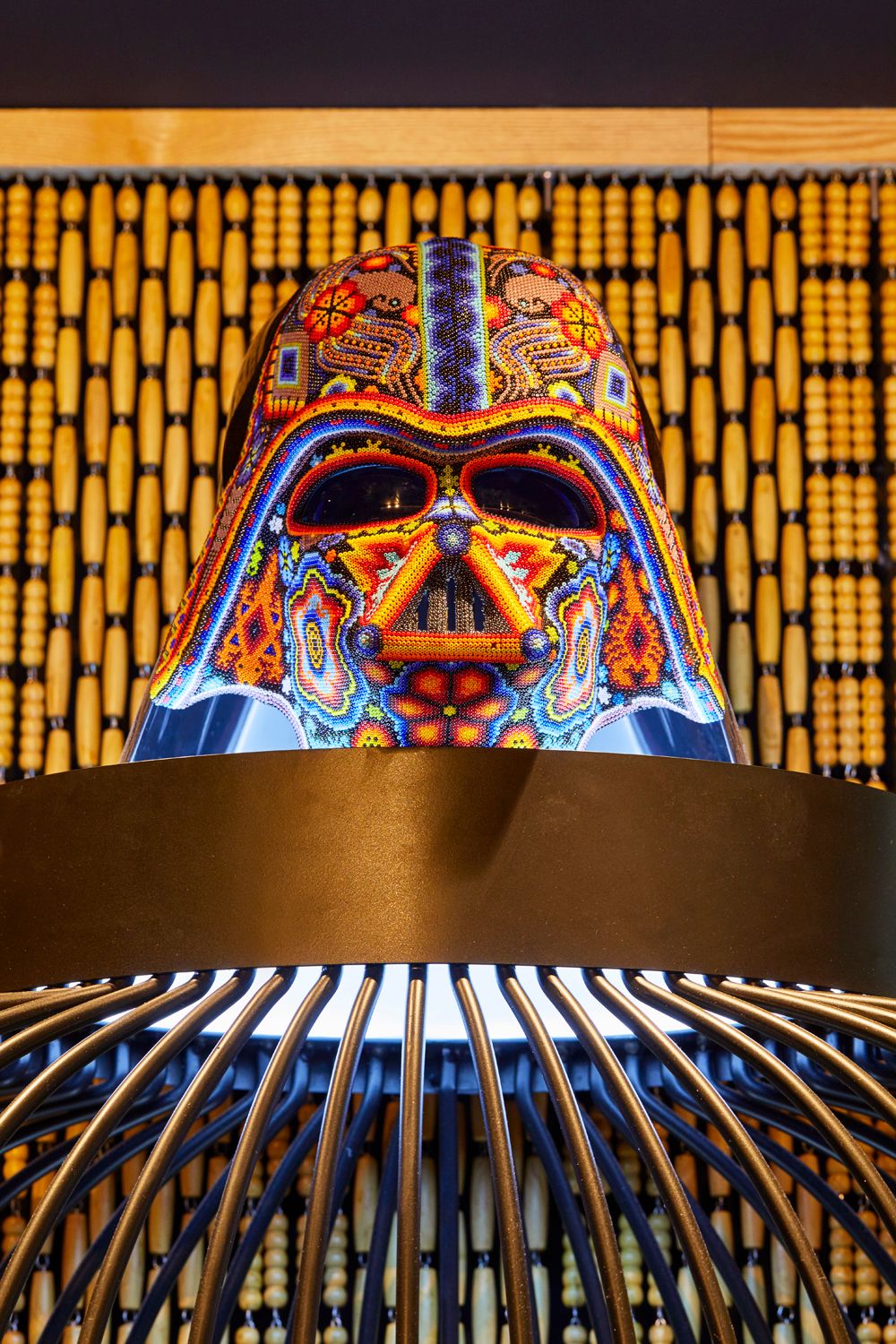 Over in the restaurant, that's open for guests and walk-ins, you'll be met by an alluring, long line of mismatched fringed lamps that overlook a high-seated table with intentionally incompatible chairs. The open-plan space continues into a relaxed seating plan for diners, from sofas to communal benches near the open kitchen.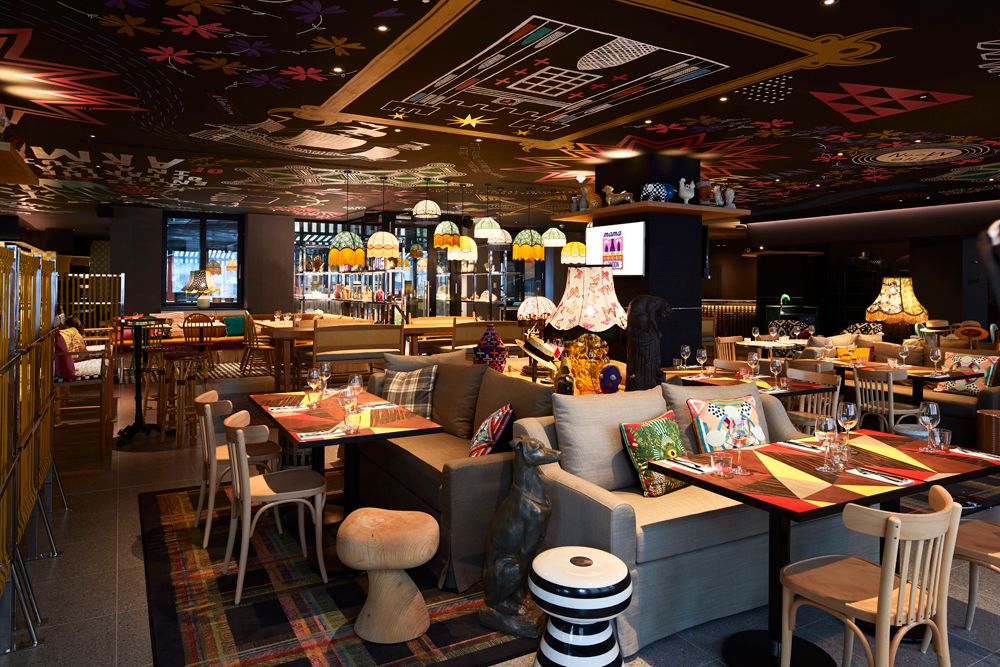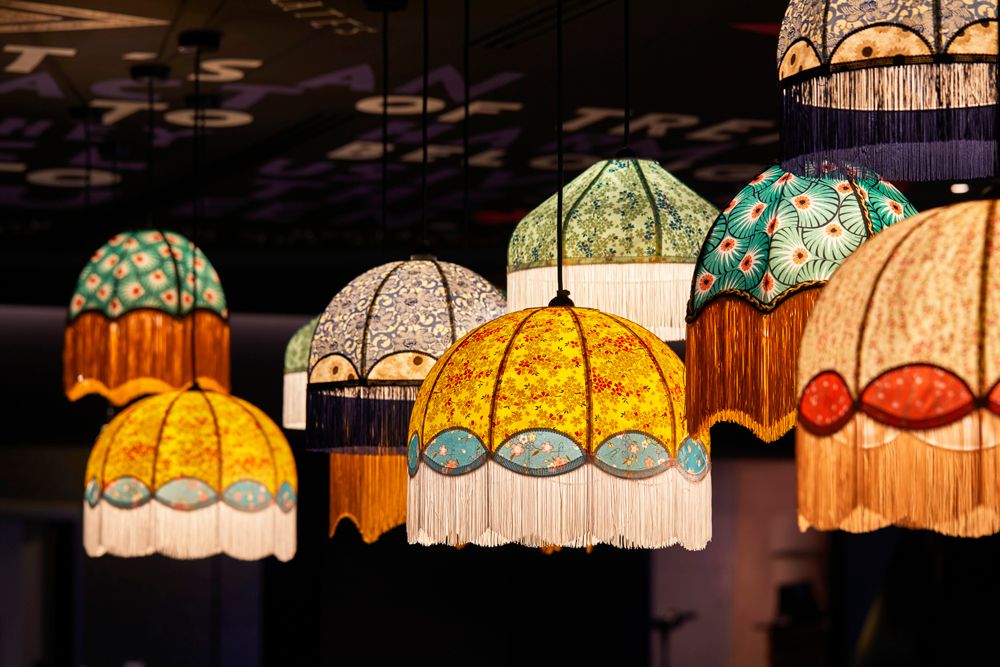 For our mid-week dinner visit, we were offered dishes inspired by global cuisine and aimed at attracting the jet setting community that comes through its doors. The drinks menu was simple with cocktails such as 'Burning Mule', burnt orange vodka and ginger beer which I highly recommend, and 'Mama needs a G&T'.
To start, we enjoyed succulent Isle of Wight tomatoes with sweetened black olives, drenched in vinaigrette and topped with basil (£8). The burrata (£11) was creamy and gooey as it should be, perched on a bed on beans, pine nuts and raisins for a variety of textures. For mains, it's posh kebabs on the menu, served on stone-baked flatbreads. First up was recommended by our waiter; Bavette beef steak with balsamic onions, sweet onion marmalade and plenty of rocket (£16). The portion was substantial — neither of us completely devoured the dishes, but the beef was pink and tender. The second kebab was slathered with hummus, topped with spiced falafel, sun-dried tomatoes, and pickled radishes (£14) which was as good as it sounds.
I was pleasantly surprised by the food. The menu was enticing with well thought through flavours and textures for everyone, with accessible price points. Although we didn't sample dessert, I spied a table tucking into a Chocolate Brownie and Ice Cream Sandwich (£5) that looked heavenly.
With 194 boutique rooms — from single to double bedrooms, all equipped with the Mama Shelter branded products you need — Mama Shelter London – Shoreditch is an ideal location for a weekend stay. I'll certainly be back to sample some karaoke as well as the bottomless roast.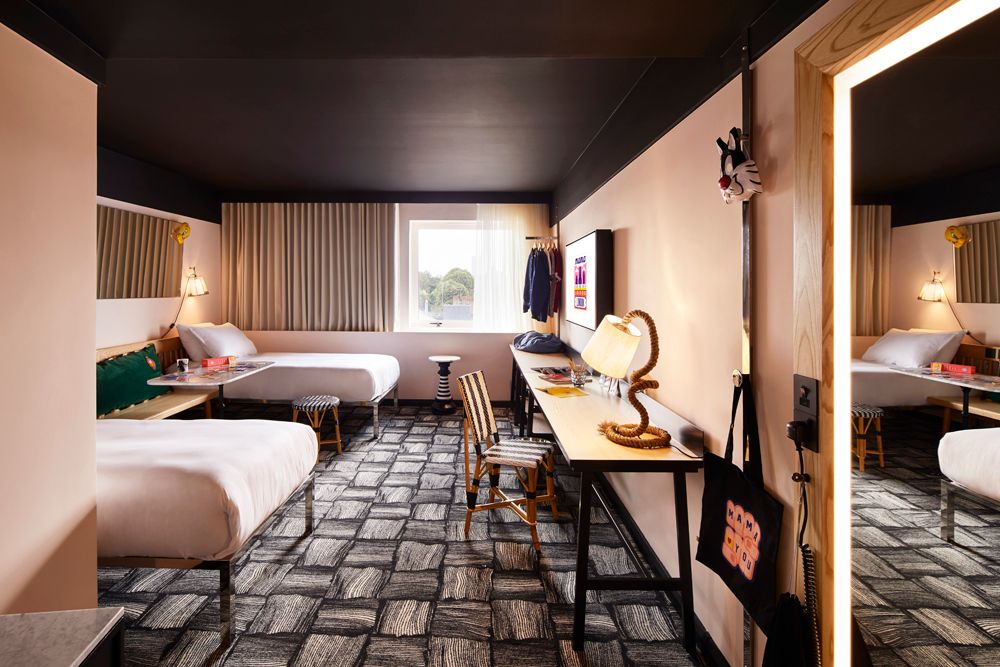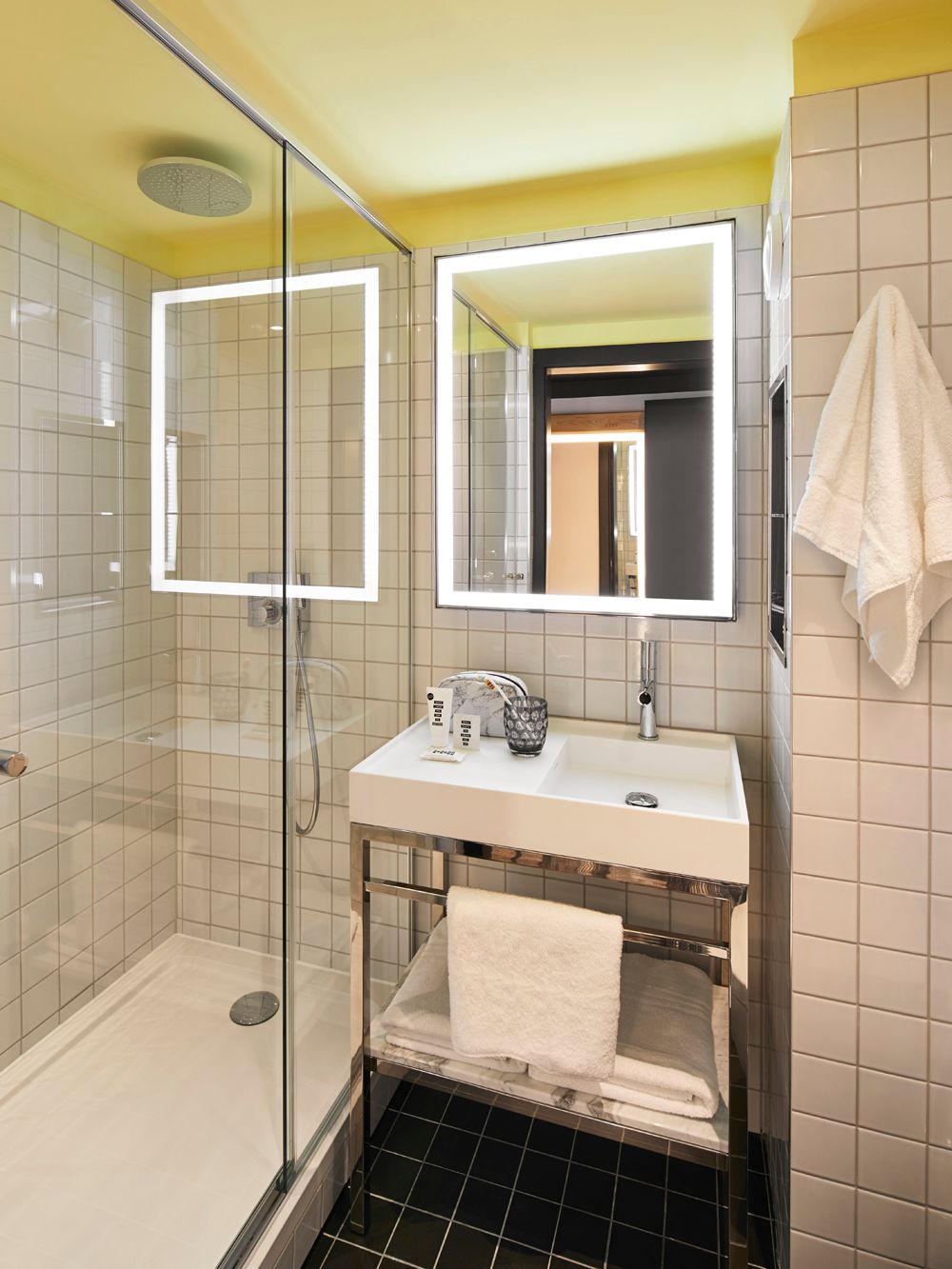 For bookings and more information on Mama Shelter London – Shoreditch, click here.
words by Miranda Bunnis