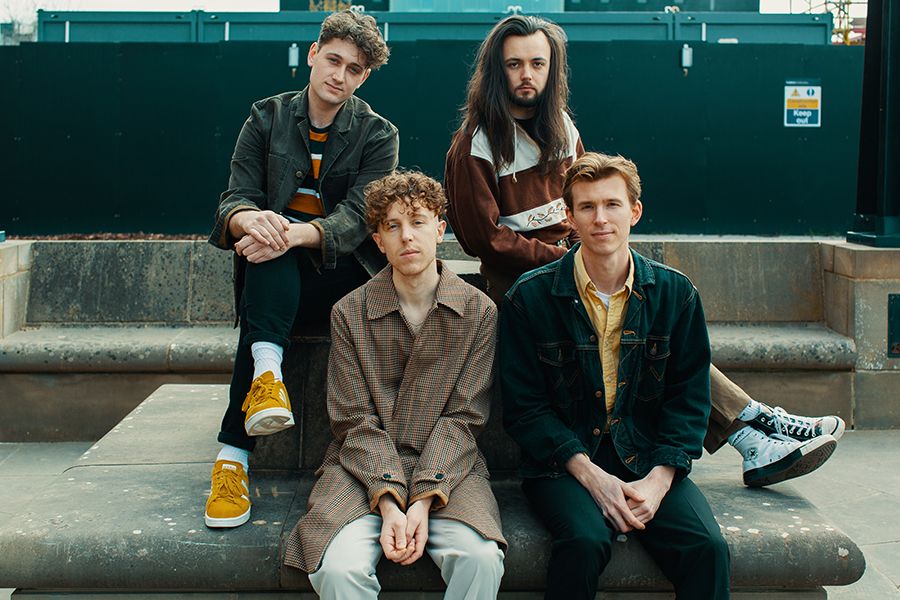 Marsicans – These Days – Exclusive Video Premiere
After being named one of the top 50 bands in the UK to keep an eye on in 2020 and garnering a passionate fan base since their early beginnings in 2011, Leeds indie band Marsicans are finally giving what their fans have been craving for years: their very first album.
Their sounds blend carefree pop and classic indie influences, paired with quirky, upbeat lyrics having earned the band praise from critics and from British band Coldplay who tweeted their love of the indie quartet's music.
One of our favourite tracks on Ursa Major is 'These Days', a euphoric song that does a deep dive into modern communication and human connection in 2020.
To celebrate their new music video for a stripped-back version of 'These Days', premiering today exclusively on 1883, we had a chat with Marsicans lead vocalist James Newbigging about the band's early beginnings, their upcoming debut album Ursa Major and what it felt like to get the seal of approval from a band like Coldplay.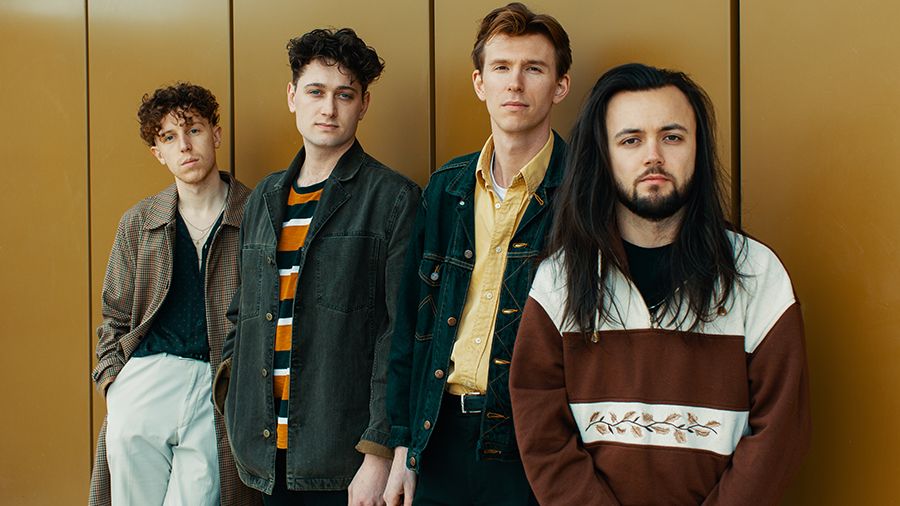 Tell us about your origin story — when was the moment you guys decided to pursue music as a career rather than just a hobby?
It was around the time we were finishing university and wondering what to do with our lives. We were already playing together at that point, but we knew we wanted to take things up a gear. It switched from being something we did on the side to our main focus and it has been ever since!
The band released your first EP The Chivalry back in 2014. Six years later and you're gearing up to finally release your debut album. How do you think the band has changed within that time? How has your sound and songwriting developed in that time?
We've definitely done a lot of growing up. The music back then had more of a carefree feel about it, which I think reflected where we were in our lives a bit more. We've always enjoyed marrying together a feel-good track with more cynical and dark lyrics, but I guess that's been something which has evolved over the years. The world is particularly gruelling right now, and I think that has rubbed off onto certain album themes.
We're much more comfortable in our songwriting now as well, both in our approach and in the room together. For example, we know when to push each other over certain music, and we never go 'that'll do'. We're always chasing that feeling when you know you've written something worthwhile.
The guys in Coldplay are big fans of yours! How did it feel to not only get a lovely shoutout from the band but also to have them suggest recording your debut at Rockfield, the same studio where they recorded their own debut album? Do you feel any sort of pressure now after recording at such an iconic studio?
It still is surreal whenever we think about it, almost like we imagined it. I wouldn't say we feel the pressure, but more feel privileged to have been able to spend a chunk of time at such an amazing studio. I'll always remember the days we spent recording there as one of the best experiences of my life. You can feel the magic in a place like that, and that inspired us whilst we were there, feeling like we were part of something bigger.
'These Days' is a track from your upcoming debut album Ursa Major. Can you tell us a bit about the inspiration behind the track?
It's about how reliant we are on technology and how we don't really question just how much it has infiltrated our lives. We spend so much time looking at our screens that it can damage real-world relationships and affect how we interpret news, the world around us, and general conversations. The song isn't necessarily condemning technology as an evil, but more pointing out the rapid changes that have gone on around us and how we need to stop and think about how we are actually coping amongst it all.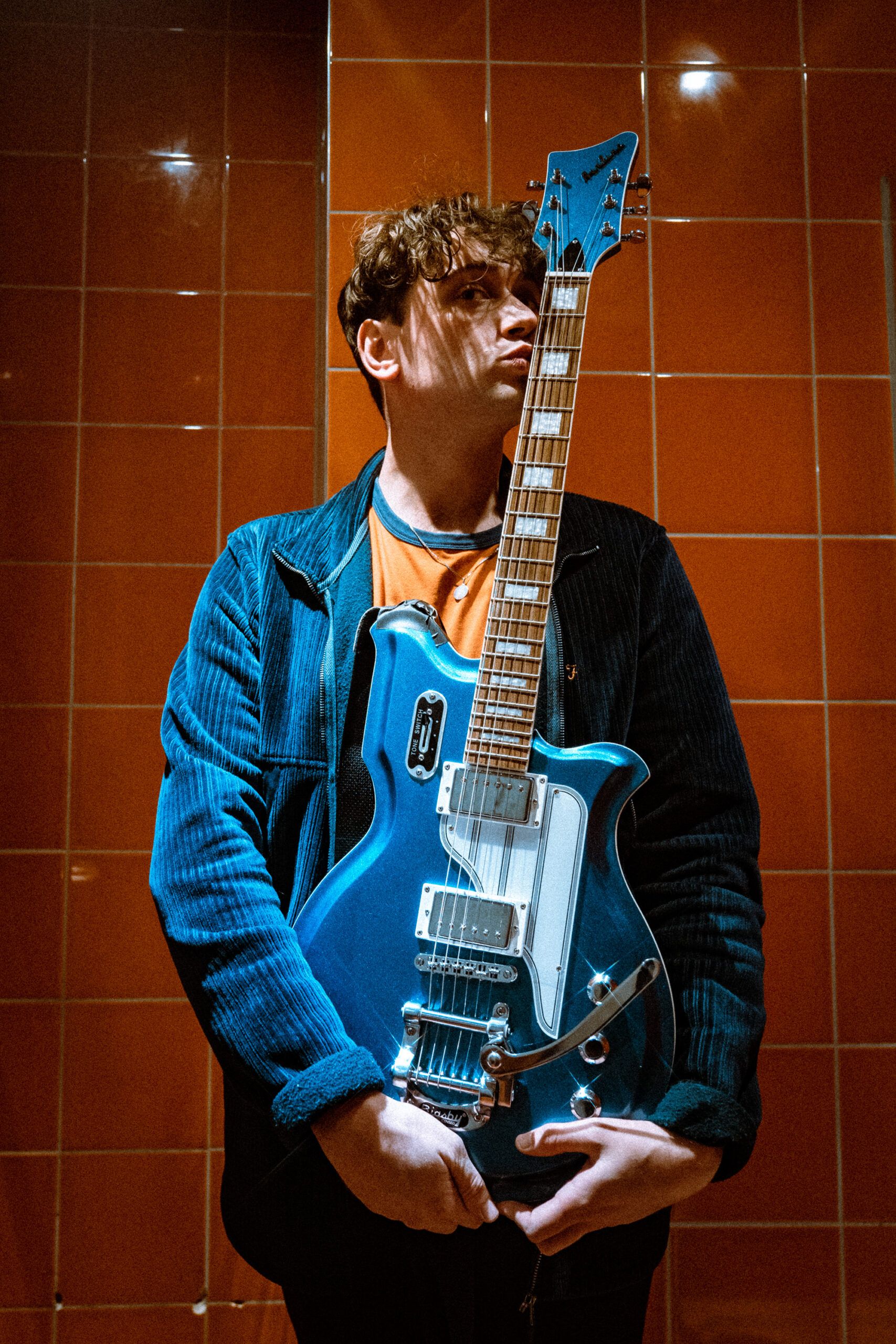 What is the story behind the album title?
The title comes from a line in the song 'Juliet'. There's a Juliet balcony in my flat, and on a night it's really nice to stand on there and just look up. I've always found looking up at night a calming experience, getting lost in the grandiosity of everything. There was a night where I thought, 'Well that's it then, time for the album,' as it felt like the right time. A Marsican is a bear, and with Ursa Major being 'the great bear' constellation, it felt like the perfect name for the album. It tied together with the song 'Juliet', but also seemed to encapsulate everything we'd done up to this point.
Although it's not a concept album, would you say there's like a common thread throughout each song that ties together the album?
Yeah, definitely. It is our experience of the world in our early twenties which has shaped the album, and as mentioned earlier, I think a lot of the album is us 'growing up'. I feel like everyone is a lot more conscious of their position in wider society these days, and it's our struggle within that which I think ties together most of the album. A lot of the songs were started out of frustration at what was going around us; that feeling like you'll never be fully content with the world you inhabit and not quite knowing why.
I know you guys have said you've been wary of record labels — would you say having control of your music and pursuing creative freedom is important to you?
For me, the enjoyment comes from the connection with the music. You've got to be your own band's biggest fan because if you don't like what you're doing then how can you ask anyone else to. I'm all up for collaboration with artists or record labels but without the freedom to pursue what YOU want, music loses its meaning for me. That meaning could be as simple as wanting to write a song about how I don't like toast [disclaimer: I do like toast], but as long as I have the freedom to write what I want and the ability to present it in a way that I'm proud of, I'll be happy.
How has your hometown of Leeds influenced your music?
I think the diversity of Leeds' music scene has influenced us the most. We've always tried to make our music as varied as possible from one song to the next whilst still maintaining our sound, and we're always trying to take ideas from other genres and put our spin on them. I think growing up in a city which has, and celebrates, such a varied music scene has influenced us on that front.
Even though gigs have all been put on hold for the time being, these recorded stripped-back live sessions give people an insight into what it's like to see Marsicans live. When we are able to go to gigs again, what can one expect from a Marsicans live show?
Well, usually there's lots of running about, throwing guitars around and having a laugh with each other. Hopefully, after such a long gig drought, there'll be all of that x1000000. I can't wait to actually play the album live.
What do you hope people take away from your debut album [to be released on 14th August] after they listen to it?
I hope it's an album that stays with people after they've listened to it. It's the most personal we've ever been lyrically, and if that resonates with people going through similar situations in their lives and helps in any way at all, then job done.
interview by Kelsey Barnes
photography Abigail Shii
Check out Marsican's new music video for 'These Days' below!