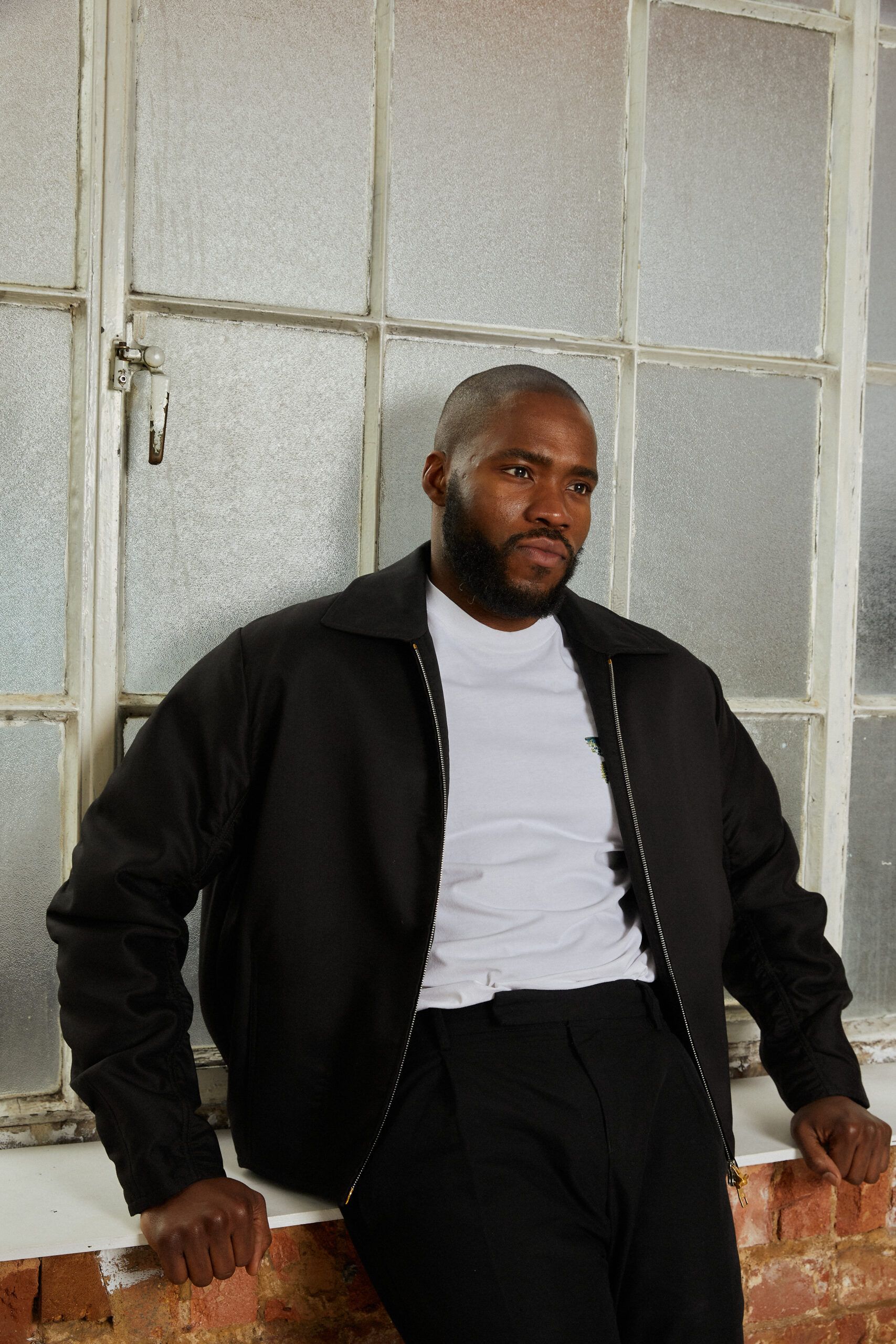 Martins Imhangbe
Based on the life of Bill Richmond, Martins Imhangbe expertly guides his character through a career change and around countless scandals in Bridgerton's second season.
For British actor Martins Imhangbe, his role as Will Mondrich on Netflix's smash hit Bridgerton was always going to stand out. While most of the television show's cast of characters were inspired by their novel counterparts, Mondrich is a figure taken from history. Based on real-life heavyweight champion Bill Richmond, Martins Imhangbe entered season 1 as a championship boxer who doubled as a mentor and best friend for Regé-Jean Page's Simon Basset. With other physically demanding roles under his belt, such as Fish in The Royale at Bush Theatre and his notable range displayed in the critically acclaimed Death of a Salesman at Young Vic Theatre, Martins seems to be made for the role.
Fans have waited almost two years for the return of the worldwide phenomenon. The period drama was originally viewed by 82 million accounts in the first month, becoming the streaming giant's biggest release to date. As the sophomore season shifts to focus on the eldest Bridgerton sibling's quest of a "love match" or lack thereof, the fate of Will Mondrich was unknown. With the help of a brilliant writing team and the guide of the true story, Martins expertly guides his character from sportsman to businessman while navigating the class structures, societal norms, and, of course, swoon-worthy scandals of 17th century London.     
Martins Imhangbe and 1883 Magazine's Sydney Bolen chatted about going back to Bridgerton, what it means to echo Bill Richmond's story, the shift in focus for his character, and more. 
Congratulations on Bridgerton season 2! I am obsessed with the show and season 2 only made me love it more. There is a shift in character focus this season. With Will being introduced in season 1 as Simon's friend, I was really glad he was back this season. What did you enjoy most about the continuation of his story?
Thank you. I enjoyed the new direction and the new venture. Without giving too much away, we see an entirely new side of Will. It's nice to explore that and see how he handles being a businessman and navigates this new position.
On the note of his gentleman's club, he states the difference with his club is "any honest man is welcome to become a member." Season 1 dealt with race and class to mixed reviews from an online audience. I think it is important to remember that while it is a period drama, Bridgerton exists in a fantasy world and is allowed to "rewrite" history. How does it feel to be able to be in a project that explores that?
I sort of struggle with the term "rewrite history," which is what Bridgerton does but only to an extent. Bill Richmond was someone who existed. He had a lot of trials and tribulations, but he was also a very successful businessman. He was esteemed as one of the first black boxing entrepreneurs. I'm excited to tell that story and be a part of that narrative because often these stories are sidelined. For instance, Bridgerton also highlights the fact that Queen Charlotte was of mixed heritage. That's a fact. I think it's important to bring that to the forefront. Within these stories there definitely would've been issues of race and also class, class is a big one. I'm really excited to be able to highlight the stories and be part of this narrative. I think it's so important.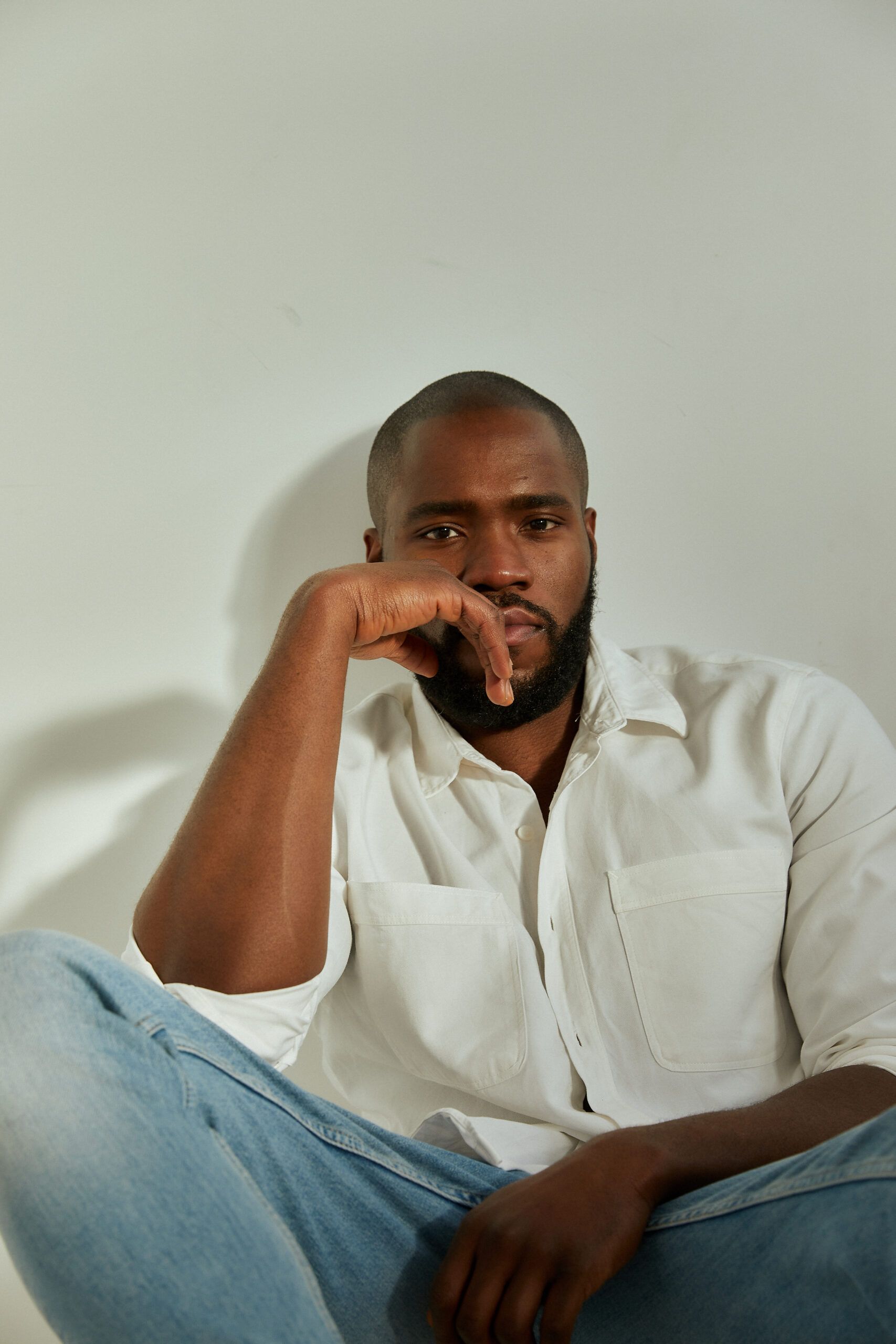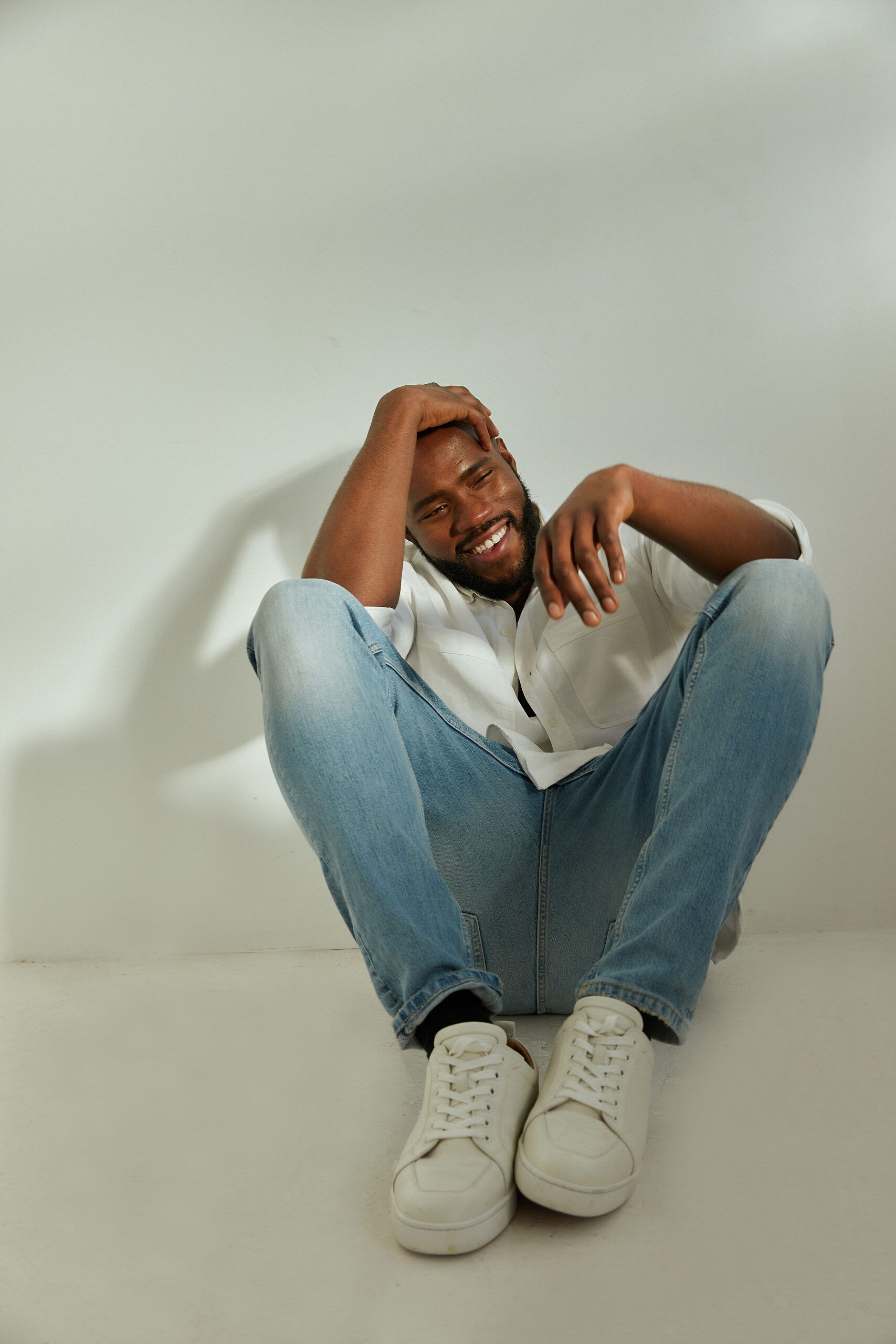 I agree. I actually just learned that Will was based on Bill Richmond. I didn't know that until I was researching for this interview. Did you know that before you auditioned or did you find out after you got the role?
I knew the part was based on Bill Richmond when I auditioned, so I did a lot of research on who he was, what he stood for, and how he revolutionized boxing. It got me excited to see how they told that story within the world of Bridgerton. I didn't know how they were going to do it. Now, I think they've done it in a way where there's a lot of room for Will to expand over the seasons which is exciting. 
Yeah. I have always thought Will was an interesting character because he's not a book character. To learn that they chose to tell a factual story alongside the Bridgerton romances makes the show even more unique. It's a really cool choice to make.
Julia Quinn loves it!
Really?
She loves that storyline so much.
If I created a whole world that people loved, I would love people putting reality into it. Is Bill Richmond what drew you to the character?
Yeah. I did a boxing play called The Royale a few years ago based on Jack Johnson. Jack Johnson was the first black heavyweight champion of the world. He was the only one I knew about. To find out that Bill Richmond existed before Jack Johnson blew my mind. Then I found out that he wasn't just a boxer. He was also a businessman and opened a lot of doors for people. If it wasn't for him, who knows if Jack Johnson would have been Jack Johnson. Who knows if Muhammad Ali would have been Muhammad Ali, you know? It was nice to know that someone was paving the way.
Speaking of the boxing portion of season one, in some ways your season two role is less physically demanding. Was it a nice change of pace or did you miss getting into the ring? 
[laughs] A bit of both. It was a nice change of pace. But I think it's quite nice that boxing was something that I shared with the Duke. I think that's quite a nice moment. I'm happy for that to live in season one and to have that memory with my mate. It was refreshing too, as I said earlier, to have this new venture, to put on the period style outfits, and be a part of that sort of wealth.
How do you think moving from being an athlete to being a businessman affects the character?
I think there's a lot of pride when it comes to being a boxer, especially in those times, overcoming so many hurdles, and achieving what he managed to achieve. That pride is still there, but as a family man, there's also a responsibility to look after his family and to put his family first. It's something that he holds dear to his heart. In season one you see him taking risks for his family. I think it's nice to see his motivation still being his family. I empathize with him making the decisions that he did at the end of last season. He did it for his family. it wasn't ego-based. I think that's very important.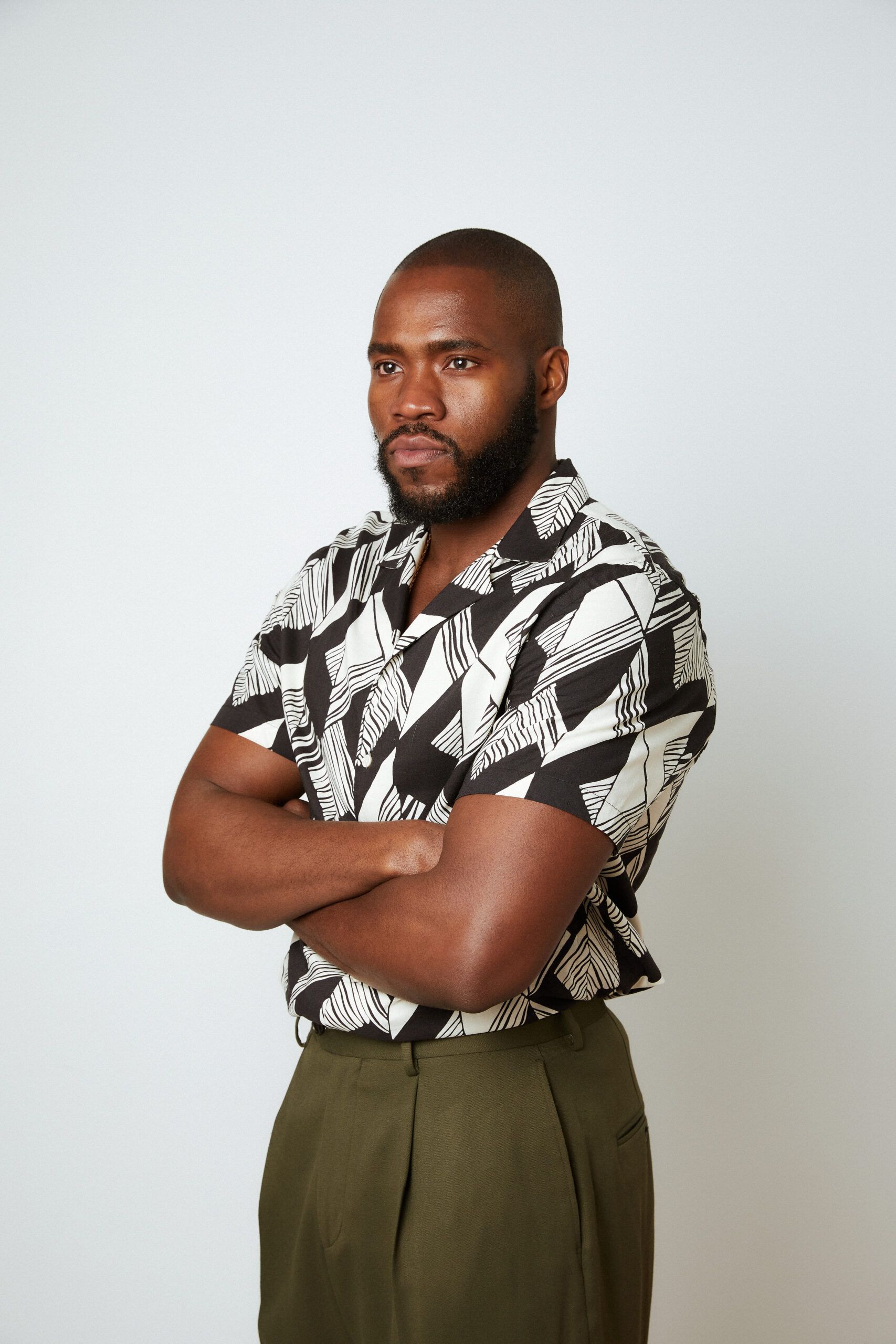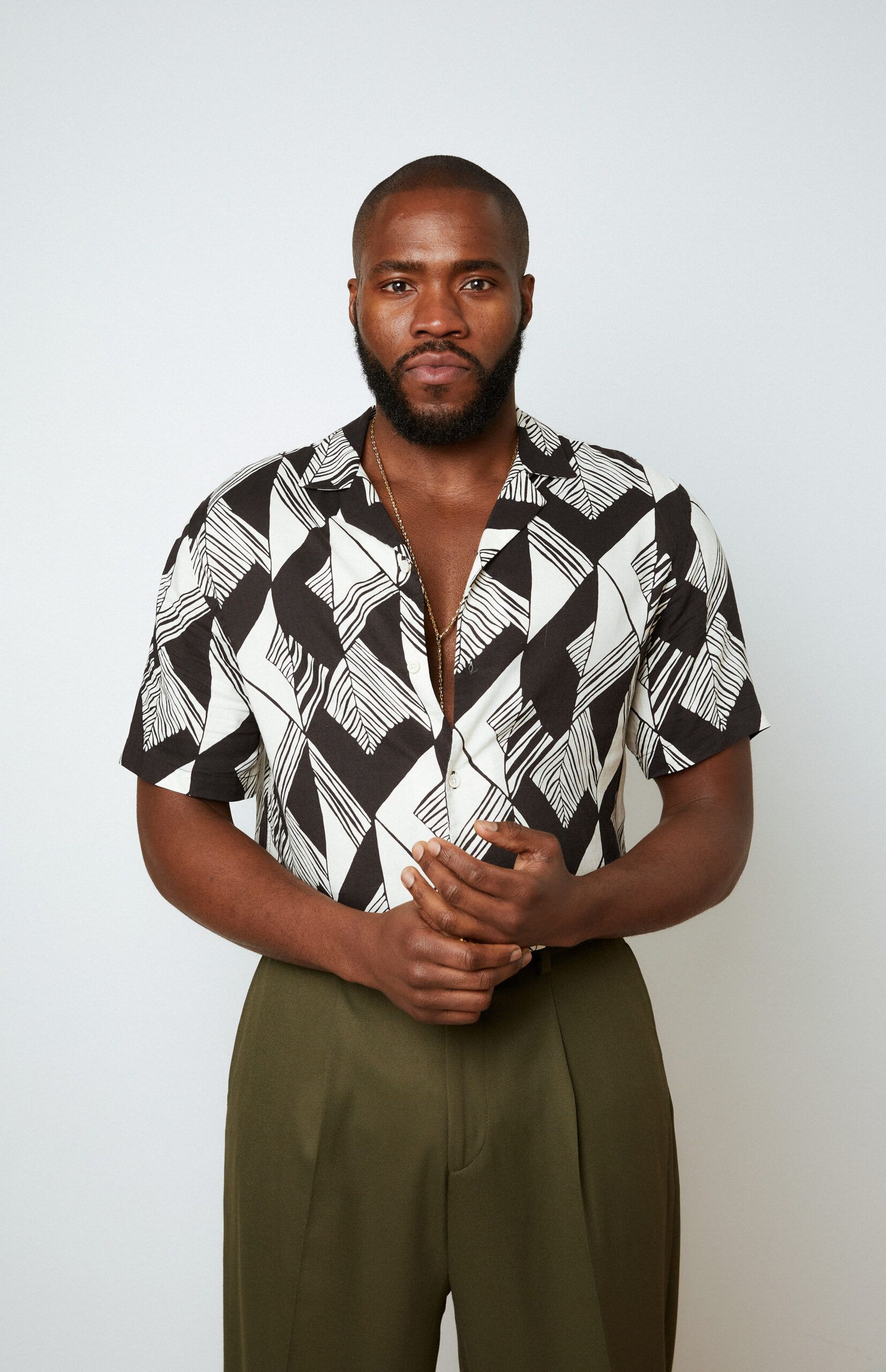 I was really happy to see Alice again as well because I think one of the strong suits of this character is that although Bridgerton is a romance, you don't really see long-married couples. 
Yeah.
It's nice to see Will and Alice and the way they work together as a team. 
She's his anchor. She keeps him strong. I love that you have this strong-looking man whose true strength comes from his wife. I think that shows the strength of women. They say behind every successful man is a woman but I think it is beside every successful man is a woman. 
I agree. Bridgerton was Netflix's fifth-biggest original series launch of all time. Was there a pressure to perform going into season 2, knowing what a phenomenon you were a part of or did the enormous success make making the follow-up season easier?
Honestly, I didn't feel any pressure. It was quite exciting going back to set, knowing that it's a successful show. Reading the scripts, I thought the writing was very tight and very strong. I was excited about telling the story. I focused on how well can we exist in this world. We created this world. Now, we have to live in it. I felt quite comfortable. I found that all the relationships were a lot richer because we've grown together through season one. Season two felt very organic.
Something else I noticed was that in season one, one of Will's main on-screen relationships was with Lord Featherington. In season two, something similar occurs between him and another member of that family. What in Will's character do you think makes him able to spot the various plots of the Featheringtons?
He has great instincts and survival skills. I think, as a black man in those times, you had to have your wits about you. You didn't have certain privileges, so you're not able to just walk in freely and demand things. He didn't have rich parents. He had to pave his own way. I think those survival instincts have helped him to stay alert.
They're well-honed. Prior to Bridgerton, you spent a lot of time on the stage. Do you prefer one medium to the other or is it the story and characters that draw you to a role?
I would say is the stories and the character that draws me to a role. I haven't done stage in a while. I miss being on stage. I miss the immediacy of it, the audience being there live. But I wouldn't say I have a preference. I think both are very demanding in their own ways. With TV and screen, you have very long days, you do so many takes. Whereas with the stage you have one shot. It's very different. It's hard to pick one.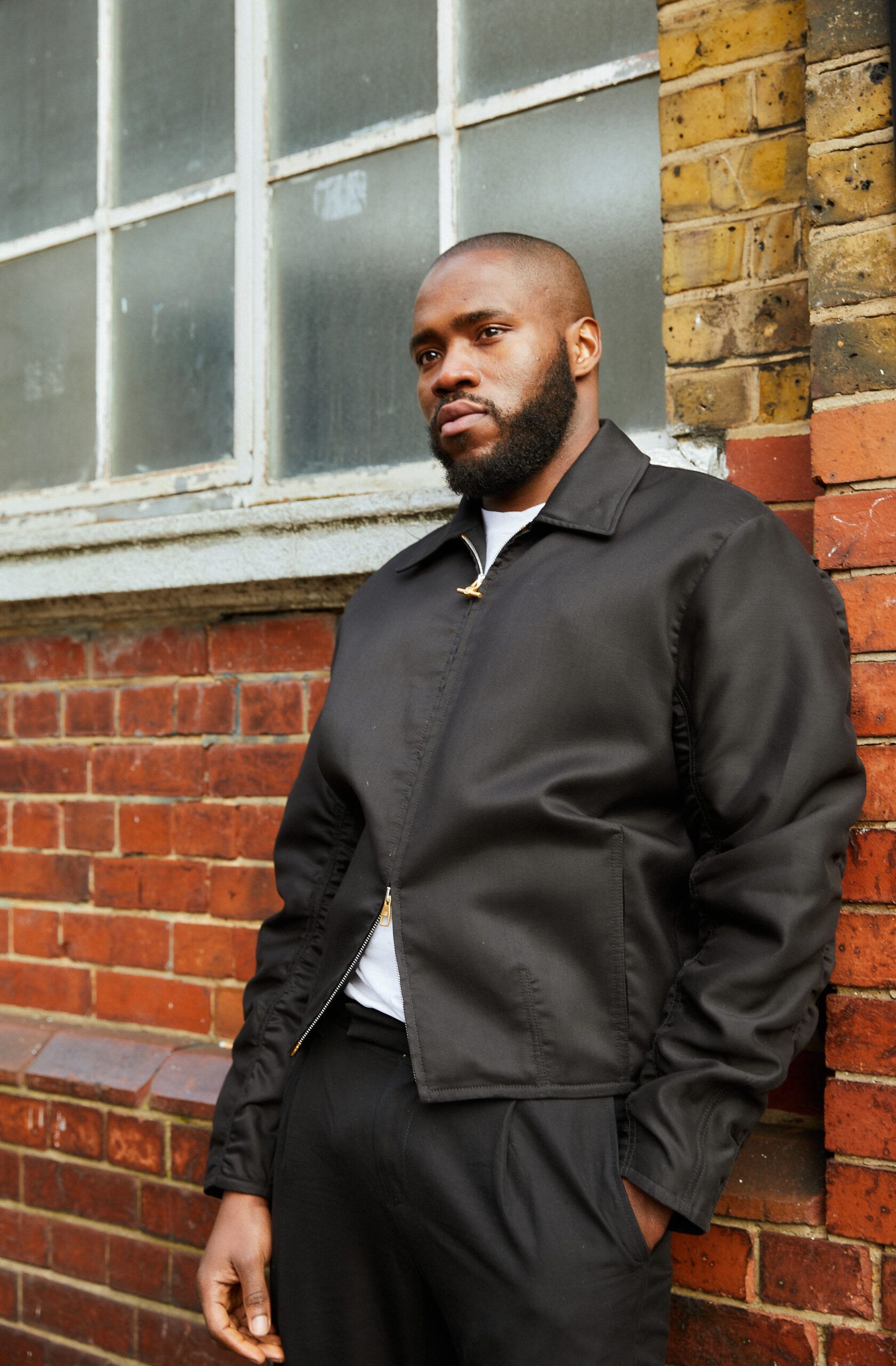 You trained at The Royal Central School of Speech and Drama. How did that experience shape you as an actor?
I would say it taught my discipline. We had very long days and very intense sessions. It gave me a lot of discipline in terms of being on point, being on time, doing the work, and showing up.
What was the best piece of advice you received while there?
The story is the main character. It's something I always try to hold on to because it's so easy to get wrapped up in ego, who's the lead, and who's supporting, but it's the story that should be at the heart.
I really like that. You've already been part of this massive success, but what kind of roles do you hope to take on in the future? What kinds of stories do you want to tell?
They change a lot. I fantasize about playing a superhero. Someone who can save the world but is also massively flawed. I'd love that. I'd love to do a biopic. Someone who lived, breathed, and existed. I would love to be able to study someone's characteristics and tap into where they were at a certain time. Bill Richmond is different because there were no references to how he spoke and what his mannerisms were. I think it'll be nice to actually embody someone. 
I can understand that. Coming back to Bridgerton to close, without giving too much away, what advice would you give Will ahead of the upcoming season?
That's a brilliant question. Listen to Alice. Alice knows it all.
[both laugh]
Season 2 of Bridgerton is streaming now on Netflix. Follow Martins Imhangbe at @martins_imhangbe_.
Interview by Sydney Bolen
Photography by Klara Waldberg