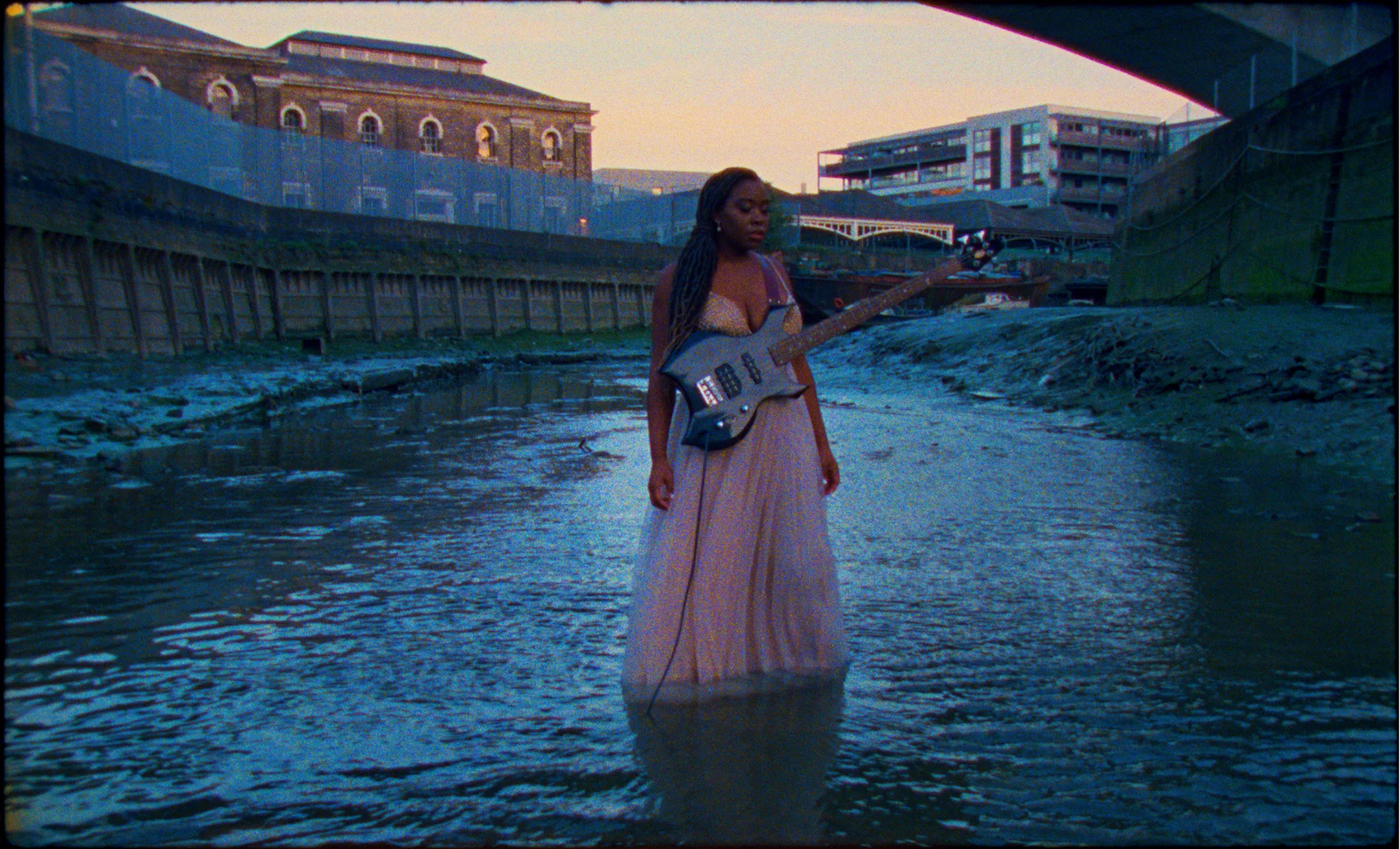 MEI
London-based artist, MEI, finds inner peace on new track, HAPPY MAN.
Undoubtedly one of London's best kept secrets, vocalist, songwriter, producer and bassist, MEI, has always stayed true to her artistic vision. First releasing her debut single Sandstorm in 2017 and four EPs over the span of the following couple of years, MEI's genre-bending sound makes for a consistently impressive listening experience. The songwriter traverses multiple genres, you can hear elements of alt-r&b, hip-hop, rap, jazz and neo-soul throughout her work. Thanks to MEI's talent and unwavering commitment to her vision, the rising musician has previously garnered support from BBC 1xtra DJ Jamz Supernova, as well as a whole host of different taste makers.
MEI has now offered up her latest musical effort in the form of new single, HAPPY MAN. The track boasts beautiful vocals, slick bass lines, textured beats and elegant melodies. 1883 Magazine spoke with MEI and discussed filming the HAPPY MAN music video in Deptford Creek, what she likes and dislikes about London, and her dream collaborations.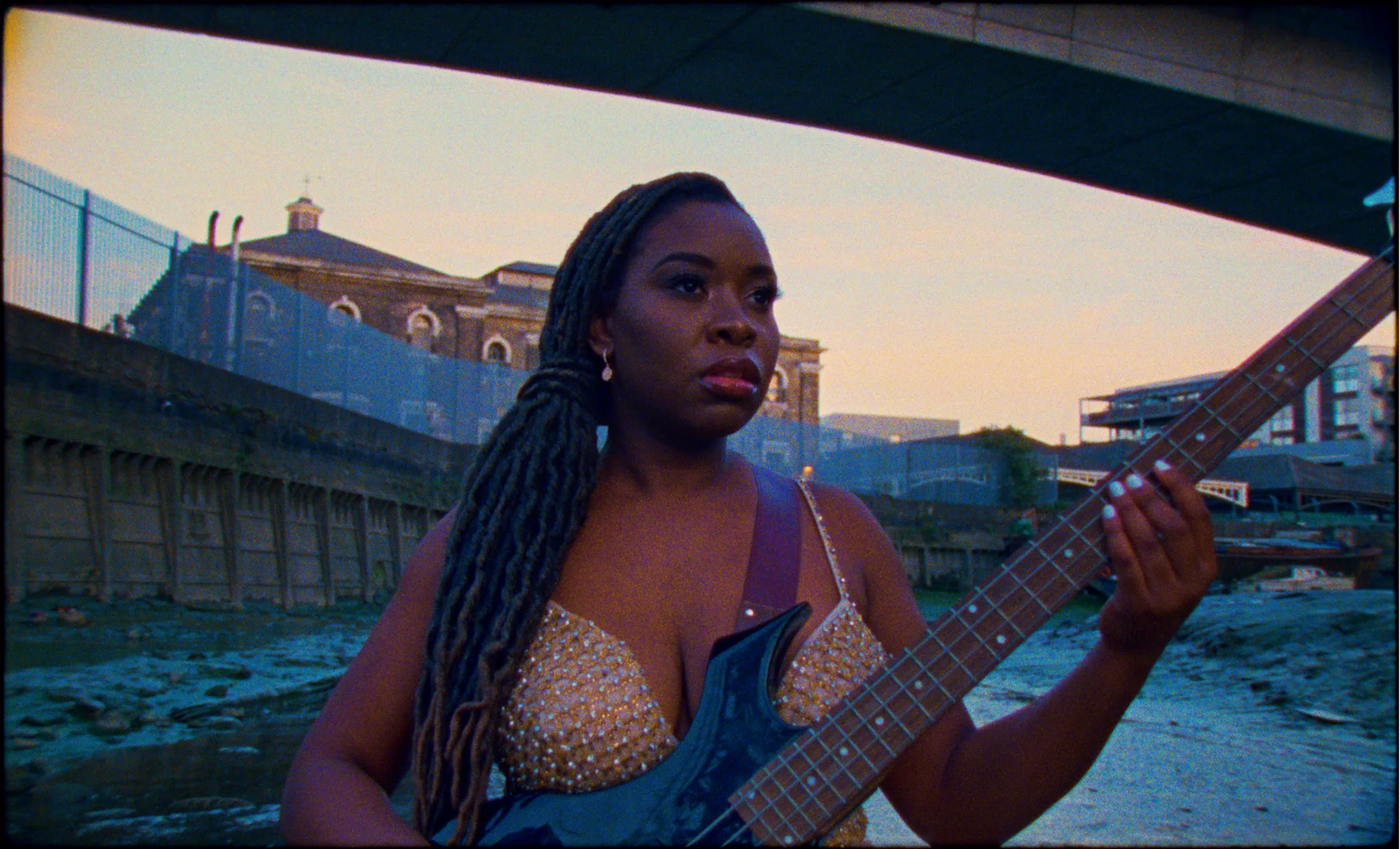 Congratulations on releasing HAPPY MAN, Can you tell us about the writing process behind the track? Did you face any certain challenges when penning the song compared to your previous releases?
Thank you so much! I went back to basics with this track, I was just sitting at the keyboard with a lot on my mind and I started playing these chords and the words and melodies just poured out. Before I knew it I had all the sections and they came out in order verse, pre-chorus, chorus so it felt like the song wrote itself. I think with this track I wrote it because I needed to process what was happening, so it wasn't more difficult to write but recording it was pretty tough and also healing.
The single's accompanying music video is simple but effective and it fits so well with the lyrics. How did you find the process of shooting the video? Did you have to stand in Deptford creek for long? 
So when the director Tom Ringsby heard the track for the first time he instantly thought of Deptford Creek and thought it would be great to have me standing in it, in a gown with a bass guitar. Naturally I thought he was nuts! But I trusted his vision and I'm so pleased with how it turned out. It was a very cold day in April so I was absolutely freezing in the creek for over an hour! It was a big challenge to play and perform and not look mega cold!
HAPPY MAN is taken from your new forthcoming new EP The Hard Way Around The Sun, can you share any details about this project yet? 
Yes! It's out really soon which is mad! It's a five track EP and it documents a really challenging year for me, which I think lots of people can relate to. I wrote and produced it with production duo A Good Friend and the whole project is written, produced and performed entirely by women. It's something I've always wanted to achieve with one of my projects and because this one is so personal, it felt like the right moment.
As a Londoner, what would you say has been your favourite venue to play so far? And what do you love about the city and what do you hate about it? 
Oooh that's so hard to choose! I'd probably have to say Queen of Hoxton because it was my first headline show for the MEI project back 2018. It was such an amazing night. It was sold out and there was just a lot of love in the room. There's a lot to love about London but my favourite thing is probably the diversity. It's home to people from all different walks of life which I think is beautiful. Obviously racism is a big issue throughout this country but I'm grateful I grew up with people from so many different backgrounds. One thing I hate is how expensive it is to live here, it's got crazy now.
You've previously received a lot of tastemaker support which is well deserved, for example BBC 1Xtra's Jamz Supernova has praised your work. What would you say have been your career highlights so far? 
I'm so grateful for all the support I received so far, especially people like Jamz championing my music. I'm trying to focus on my art being the highlight in my career rather than specific achievements, so I would say releasing my first EP Hurrygirl was a big highlight for me because it was after that point that I started to see my artistic vision more clearly and actually believe in it. With the new EP, 'The Hard Way Around the Sun' I think we touch on the spirit of my first EP maybe because it's so personal.
We loved when you collaborated with Husky Loops on Everytime I Run, that track even made it into the FIFA 19 soundtrack which is pretty cool. Is there anyone you would love to work with? Any dream collaborations? It would be really cool to see you work with Litany or Little Simz. 
Thanks! I would love to work with them both! Great suggestions (hit me up ladies!). There's so many dream collabs in my head, Pharrell, Lianne La Havas, Kendrick Lamar, Solange, Hiatus Kaiyote to name a few. There's also so many women coming up right now I'm obsessed with and would love to work with including Ego Ella May, anaiis, Zilo, Enny, Shae Universe, the list goes on forever!
Is there anything in particular you would like to achieve with your artistry? Or is there a certain message you want to convey with your music? 
Yeah I definitely want to document what's happening in our time, as the great Nina Simone said. I want to capture our experiences, lows and highs and lessons learned for the generations that come after us. I also want to inspire people to follow their passions and connect to their greater purpose.
Watch the music video for HAPPY MAN below. Follow MEI @1am_mei
Interview by Cameron Poole