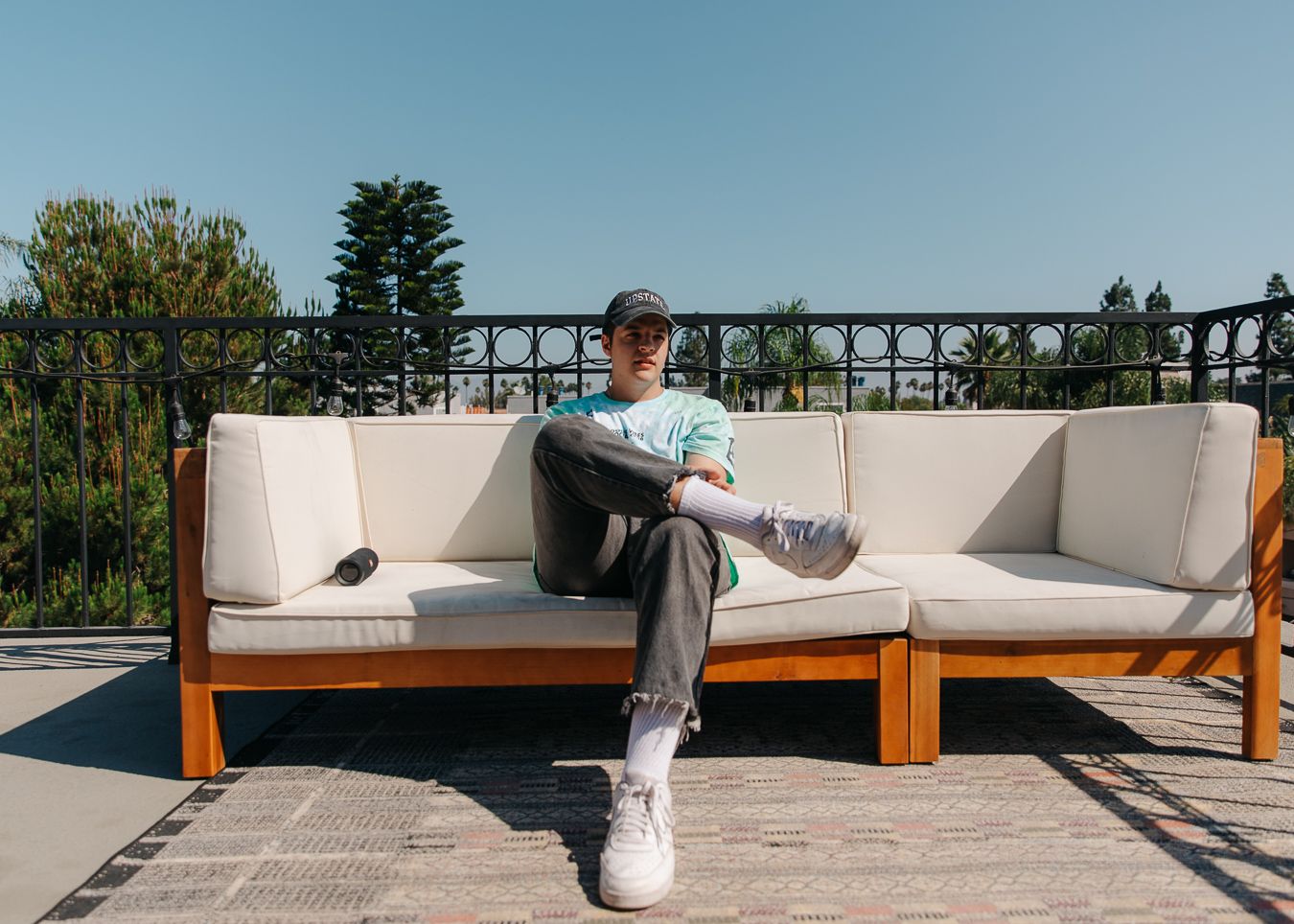 MNYS – I Was A Pilot Once – Premiere
MNYS opens up with an intimate performance of his new track i was a pilot once from a Los Angeles rooftop, premiering exclusively on 1883 Magazine.
Where some might've described New Jersey born, LA-based singer-songwriter MNYS previous single Backwards "nihilistic," his new single i was a pilot once is the complete opposite. On the track, MNYS understands the significance of those who have stood by him through the highs and the lows; without those people, success means nothing. It's a story that Nick Cozine, also known as MNYS, knows all too well after falling into the same trap so many of his fellow music loving (and making) comrades fall into: they put music on the side due to life's mundane and trivial commitments. It's a sentiment that flickers throughout i was a pilot once with stating "I was never scared of crashing/just landing without you." As we trudge along through life, people and friends come and go. After years of making music – the ups and downs – I've watched peers give up on their dreams altogether. I've never been afraid of failure – but success without the people that I started with terrifies me."
MNYS, an acronym giving a nod to Cozine's pop-punk roots through the social network every fan of the genre loved: MySpace. Back in 2010, Cozine created My New York Summer and spent his adolescence making and playing music with his fellow "emo music" lovers. The project MNYS as it exists now is one of equal parts grit and gravitas; MNYS longstanding roots in the genre touch on the introspective and poignant storytelling structure while giving nods to the resurgence of pop punk and its blend into other genres and their respective productions. With i was a pilot once, MNYS is not only embracing the claim that's been made by a myriad of publications as someone that is a "one to watch" and an "artist on the rise," he's wholeheartedly and passionately embodying it.