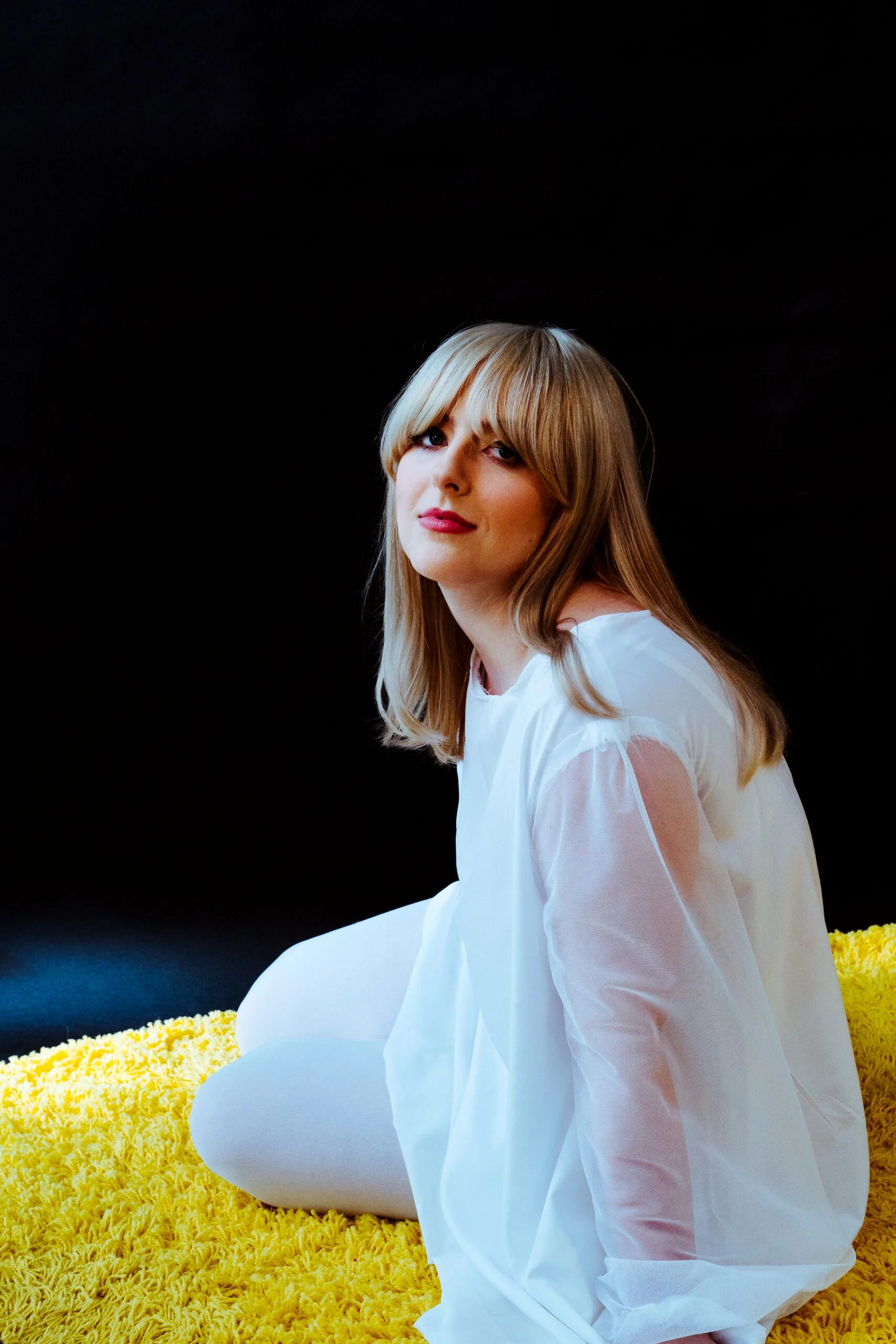 Molly Burch
With her newest album 'Romantic Images,' Austin-based singer/ songwriter Molly Burch has created a dreamy pop record everyone should be obsessed with.
Born and raised in Southern California Molly Burch grew up with music in her bones. In college, she studied Jazz Vocal Performance before relocating to Austin, Texas after graduation and recording her smash 2017 debut in a single day. Since then she has received copious amounts of critical acclaim from various international news outlets and landed on numerous "best of" lists. Each of her albums has been more impressive than the last and her Christmas covers record conjures comforting images of holidays long past.  
Romantic Images, Burch's fourth LP, infuses Pop production into her classic sound. Working with more female collaborators than ever before, Molly has created a collection of songs that prove she is coming into her own. The album is a feminine-minded, 80's infused fever dream, a warm place for listeners to land, and an ode to all the emotions romance inspires within us. 
To celebrate her new album, 1883 chatted to Molly about Romantic Images, gaining confidence in her songwriting and her love of Ru Paul's Drag Race.
Congratulations on 'Romantic Images!' I really enjoyed the album. How are you feeling about the release?
I'm feeling really excited! It snuck up on me. It's definitely a different feeling releasing music without immediately going on tour, but I'm still excited. This album feels like the most "me" record yet, so I'm looking forward to people hearing it. Plus, we do have a tour planned for the Fall, so I know shows will happen eventually.
You said Romantic Images is the most "you." How do you think you've grown as an artist since your last album?
My last original album was in 2018. Over the last three years, I've toured so much and I released a covers album, my Christmas album. That album really changed the way that I viewed recording. It sparked a lot of new ideas in the studio and gave me a new energy going into writing 'Romantic Images.
What about the Christmas album, in particular, helped you grow?
I think having the pressure off really helped. Being in the studio and not being concerned with singing my own songs because it was a covers album was a different experience. It just felt so fun. I felt a lot freer. I was doing things vocally that I didn't let myself do in the past. While we were recording, I had this epiphany. I asked myself why I wasn't writing songs that fit my voice in the ways that I like to sing. I've always been such a big fan of pop music and that's what I wanted to bring to the new album: fun songs that make me feel freer vocally.
What about 'Romantic Images' are you most proud of?
I'm really proud of the songwriting on this new album. It came really easily, which was a new experience for me. On the first two albums, the writing didn't come that naturally. I struggled with a lot of self-doubts. While I've always had a lot of confidence with my vocals, in the beginning, I wasn't seeing myself as a songwriter. So, I'm proud of how fun this album was to write and how fast and easily it was written.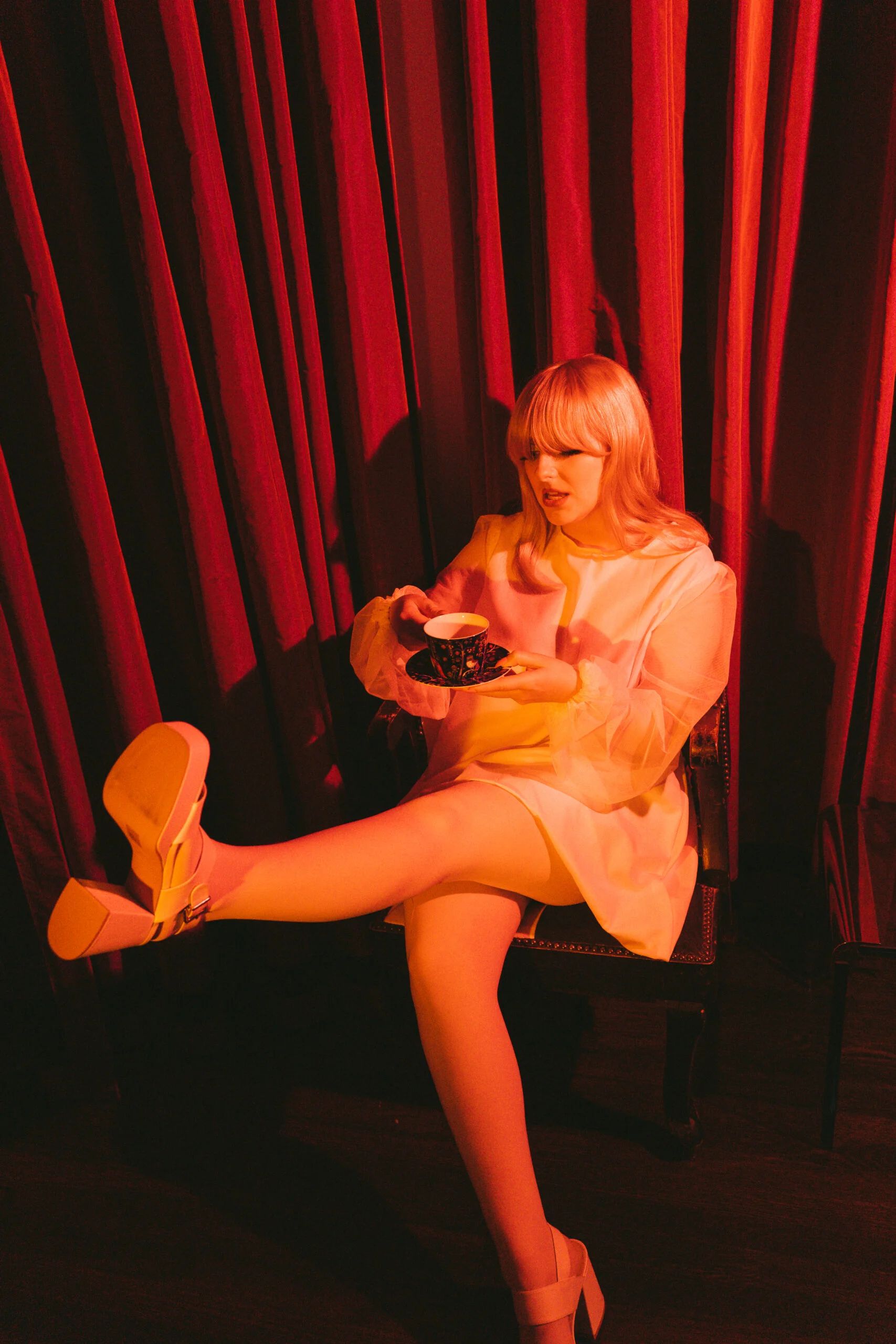 The lyrics on this album are quite introspective. Would you say over the course of making the record, songwriting became a form of therapy for you?
Yeah, definitely! I feel that with my older ones as well. I think I've always learned something from writing, regardless of how confident I felt in it. I do think that all of my albums are little chapters in my life. When I look back on any of them it's cool to remember how I was feeling and expressing myself, to see how I've grown since then. I feel like releasing an album and touring it helps me get over certain anxieties or insecurities.
Was there a certain song that was the most freeing to write?
The song 'New Beginning,' which is the fifth song on the album, felt the most freeing to write. It's about letting go of anxieties, looking forward to the future, and shutting out insecurities or people's opinions about you. They're not gone, but it's getting easier.
What a lovely feeling. Something else I love about this album is the fact that you deliberately worked with more female collaborators than ever before. How do you think that affected what you created?
It's really lovely working with a more diverse group of people. In the past, I've solely worked with male engineers. Now, if I have the choice, it's a goal of mine to always hire a woman or person of color because this industry is so male-dominated, especially white male-dominated. For this album, I was so happy that I was able to work with Alaina Moore of Tennis. She produced it with her partner, Pat Riley. They were such an incredible team. In post-production, we had women mixing and mastering. Obviously, I'm not with them in the room, but it was just easy and great. I think what was really special about the project overall was my relationship with Alaina. I've never worked with a woman that had such similar inspirations. We had very similar sensibilities with vocals. She really produced my vocals and I've never felt that closeness before. It was just so special. She would come up with ideas that I would never even think of. Working with her felt intimate and comfortable. It blew me away. Writing is such a solitary thing for me, but when we were recording I was writing on the spot or sitting down with her and writing. I couldn't believe I was that comfortable. 
That's amazing! It makes it even more special. I'm always a fan of women being both in front of and behind the scenes.
Me too!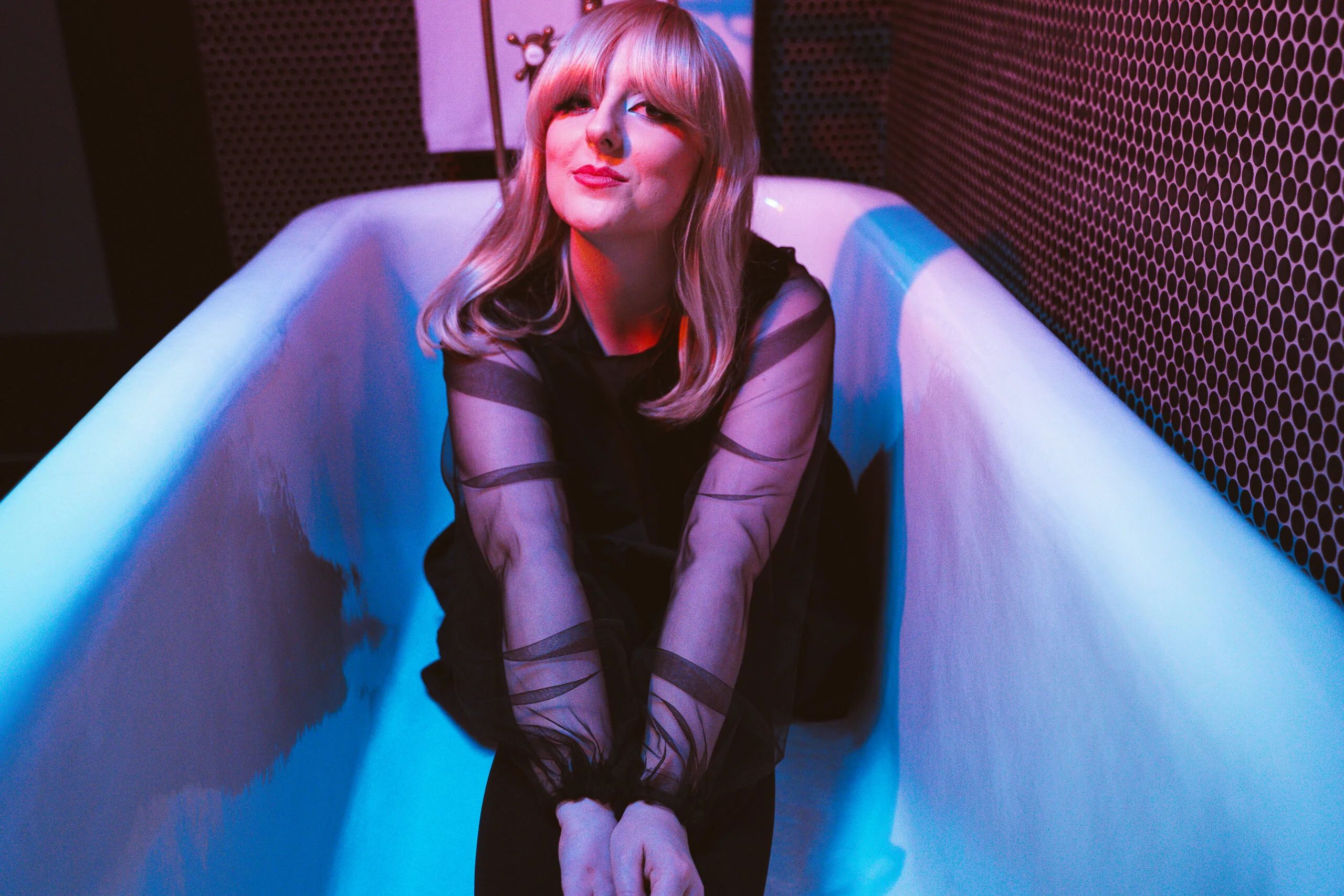 The songs on this record have a really fun nostalgic feel to them. It was very reminiscent of the '80s to me: Madonna, Tiffany, Belinda Carlisle. Are you a fan of these artists? 
Oh my gosh, yes! Madonna was definitely all over my inspiration playlist. A lot of the demos were actually more '70s, but when we brought them into the studio the sound morphed more into the '80s. [laughs]
Oh, that's fun! Who are some of your other musical inspirations?
Definitely Dua Lipa. She was all over my playlist. Doja Cat. It was a lot of what was going on in Modern Pop at the time of writing, mixed with Pop from when I was growing up in the '90s like No Doubt and Mariah Carey. There was some older stuff too: Kate Bush, Cars. There was a big mix.
As someone who clearly not only writes and sings Pop music but is also a fan of Pop, how do you feel about its perception as a genre? Because of artists like Dua Lipa, Ariana Grande, and Lizzo, the common perception about Pop is changing, but it still isn't taken as seriously as other genres.
I love it! Even in my earlier stuff that definitely was not pop production at all, my goal was always to write hooks or catchy choruses. That's what I'm most drawn to with music. I love interesting and catchy melodies. I agree that how people talk about Pop has changed a lot over the past five years. Like when Kasey Musgraves put out 'Golden Hour,' that mix of Indie and Pop started to change things. I wanted this production to be a mix like that. I want it to bridge the gap between my older stuff and this new release.
I think the albums that "genre bend" like that are the cool ones because they end up coming up with almost their own thing.
Aw! Thanks!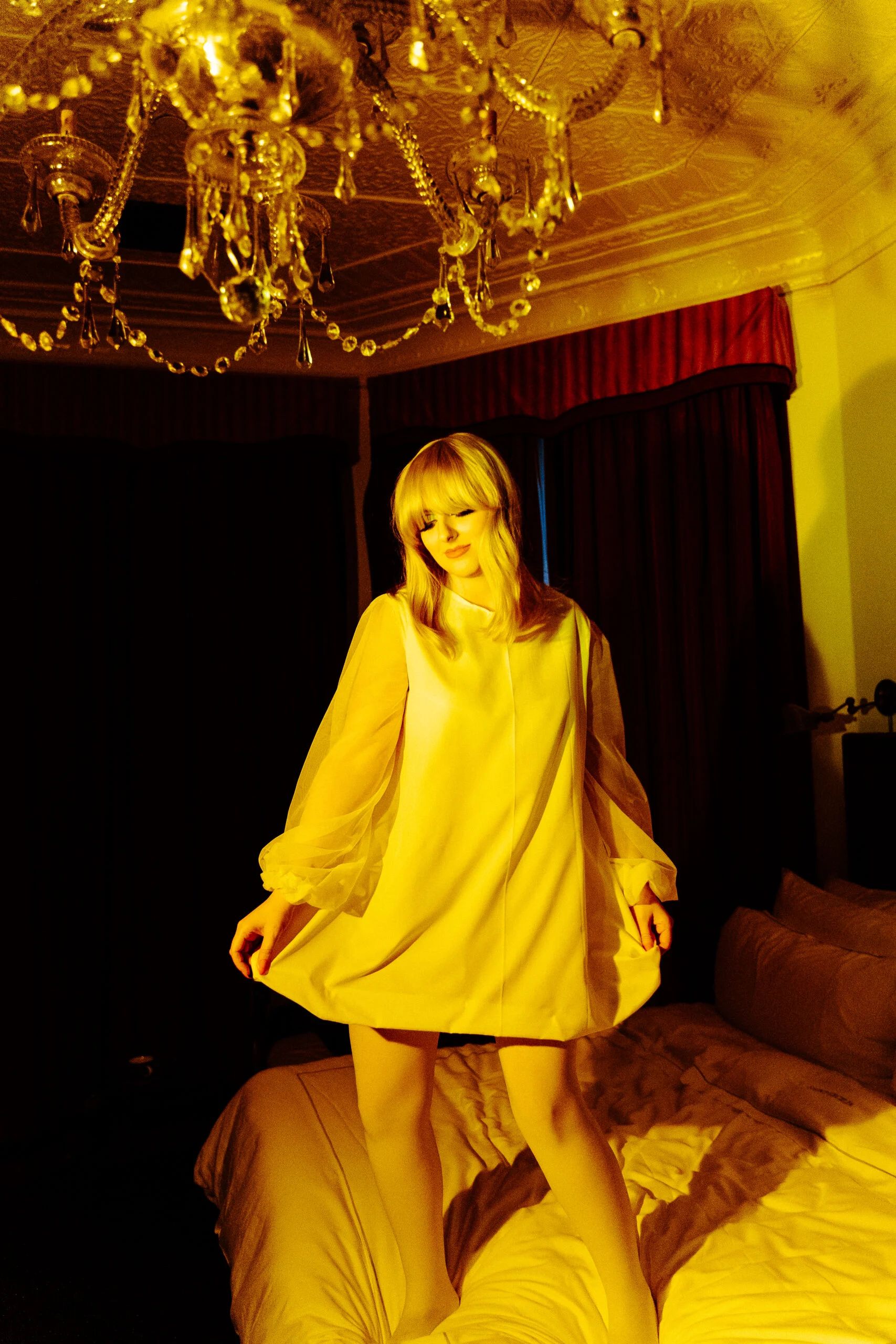 I would be remiss if I didn't ask you about the music video for 'Took A Minute.' All your visuals for this album have been gorgeous, but this one, in particular, was so fun. What was that shoot like?
Oh, It was so fun! It was the best day. I had this idea in Fall 2020 when we were still very much in quarantine. I was listening to the mixes, and I knew 'Took A Minute' was going to be a single. I just thought, "this song makes me feel so happy. I want this music video to be fun. And what's more fun than drag performers!" I really wanted a drag queen in the video, and I remembered that Cynthia Lee Fontaine lives in Austin. I knew it had to happen. Luckily, by the time we needed to film we were all fully vaccinated, so we were able to do an actual video. It was so fun. I know I said that already, but it was! I've been a fan of hers just from watching this show. [gestures to Ru Paul's Drag Race crewneck and laughs] I love her so much. She is just so fun and funny and warm. Immediately she was so comfortable and just was so down. Except! And this is probably because it wasn't COVID safe [giggles], but I wanted her and my boyfriend to kiss and they didn't. [laughs] It was the best day. She was so funny. 
That's great!
Everyone on set was a huge Drag Race fan too. At the end of the day, everyone that worked on the shoot took a picture with her. We had a little meet and greet. [both laugh]
Well, I was going to ask if you are a fan of Drag Race, but obviously, you are.
It's so wonderful. We've become good friends. Cynthia's such a sweet person.
Aw! I love that. The songs on this album seem made for a live setting. When you think about playing in front of a crowd again, what are you most excited about?
I'm so excited! I think that's something I really thought about when I was writing it. Performing my last albums changed them so much. I was toying with a five-piece band, so the sound was getting a bit bigger, but for this one, we've learned how to play to tracks. I want the show to sound like the album when it's played live. I'm excited to have this extra element.
Finally, what do you hope people take away from Romantic Images?
I think I always have the same hope. I want both my current fans and new people to find it relatable and hope it makes them feel something. I want people to have fun with this album and want it to make them happy. I hope people resonate with the more emotional slower songs as well.
Interview by Sydney Bolen
Romantic Images is out now.