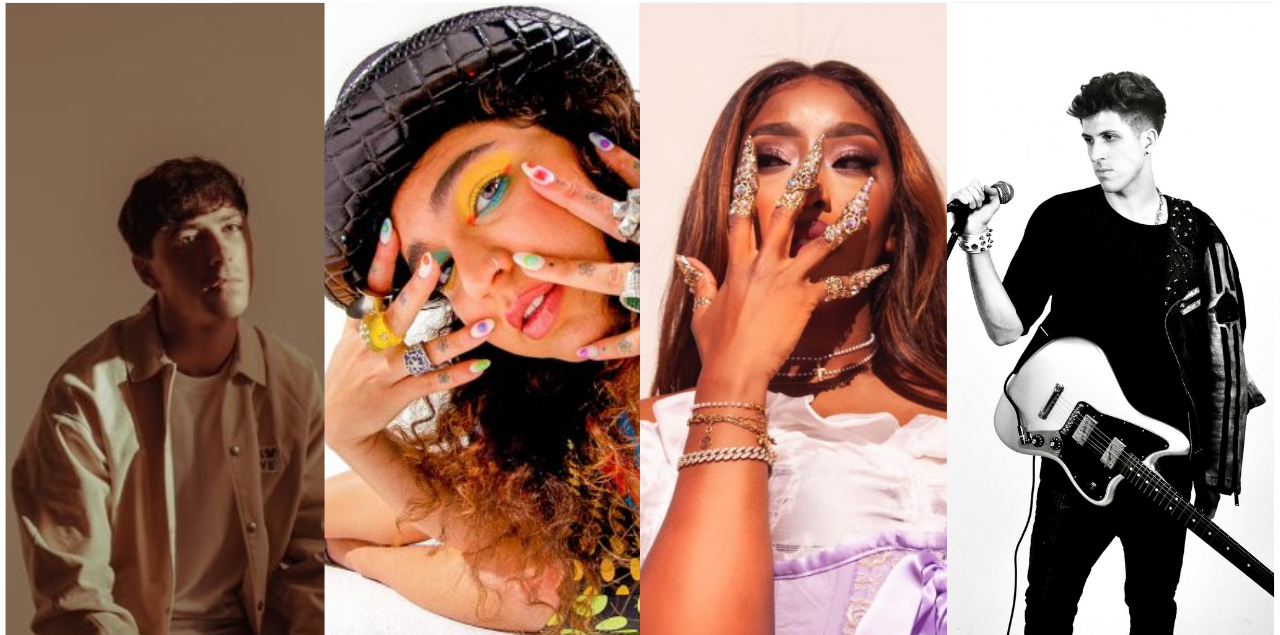 The 1883 Lights Out Playlist
The latest in new music from Conor Byrne, Samia, Kk Lewis & more on this week's 1883 playlist.
In this week's playlist you can find Dan Croll's sublime "Why Are You Hiding Away" which is taken from his stunning new EP, On Top. The unstoppable artist and songwriter to the stars, KAMILLE, has returned with her new track "Sad Party" featuring Ivorian Doll & Haile. It's an R&B-tinged pop banger which will make the perfect soundtrack to your night out. We had a recent chat with CARR yesterday, so it's only right to include her searing new pop-punk anthem, "Loser" in the playlist. You can read the interview with the LA-based musician by clicking here. Scottish two-piece, Vukovi, have released the ferocious new single "HURT". Don't miss the duo when they embark on a UK tour this October. Indigo De Souza has shared the delightful indie-pop tune "HOLD U" and it's taken from her new record, Any Shape You Take, which is coming on August 27th.
Alt-Rock artist Eric Jafet is back with his latest single "Lights Out," a gritty insight into Jafet's feelings about growing up online & feeling disillusioned by the internet's ability to water down genuine relationships. Indie-pop artist Bvlcony gives those who waste his time a run for his money, Dublin artist Cheesmore dropped his new single "Suffocating," a song that highlights Cheesmore's ability to blend chilled soundscapes with introspective lyrics, MOLTENO explores the feeling of a home not exactly feeling like a home anymore in "Our house is on fire," and the coolest alt-pop duo you need to have on your radar — PRiiCE — unveils their infectious debut single "Sunflower" today, and XINA finds power in "Lullaby by Whitenoise"
Conor Byrne returns with his new single "Growing Pains," a track that Byrne states is his favourite that he's written so far. LA Parties gives some love to Kacey Musgraves in his new cover of "Butterflies." Indie duo McLeish & Spencer release a glorious shimmering indie-pop gem on their latest release "Falling Away," a song about the ways relationships grow over time. Indie-folk singer-songwriter Henry Taylour finds levity in his new song "The Sun (A Dog), Sand And Sea," a celebration of the happiest moments of one's life. Cork singer-songwriter Sarah Buckley unveils her delicate new single "Full Moon," a song that's equal parts poignant and powerful.
Elsewhere, the exceptional London rapper, singer, songwriter, Dave, has finally released his new album We're All Alone In This Together. "Lazarus" featuring Boj is one of the many superb songs off the LP. Lorde has shared another single from her highly anticipated new LP with the acoustic guitar led "Stoned At The Nail Salon". The Fast-rising Remi Wolf has shared another funky pop tune with "Liquor Store". Irish four-piece band, Inhaler, went to the top of the charts last week with their debut record, It Won't Always Be Like This. So make sure to check out  "My Honest Face" from the album. Finally, if you haven't checked Yonaka's new mixtape, Seize The Power, have a listen to "Greedy" (and check out our interview with the band here!)
Check out these tracks and more on this week's 1883 playlist.