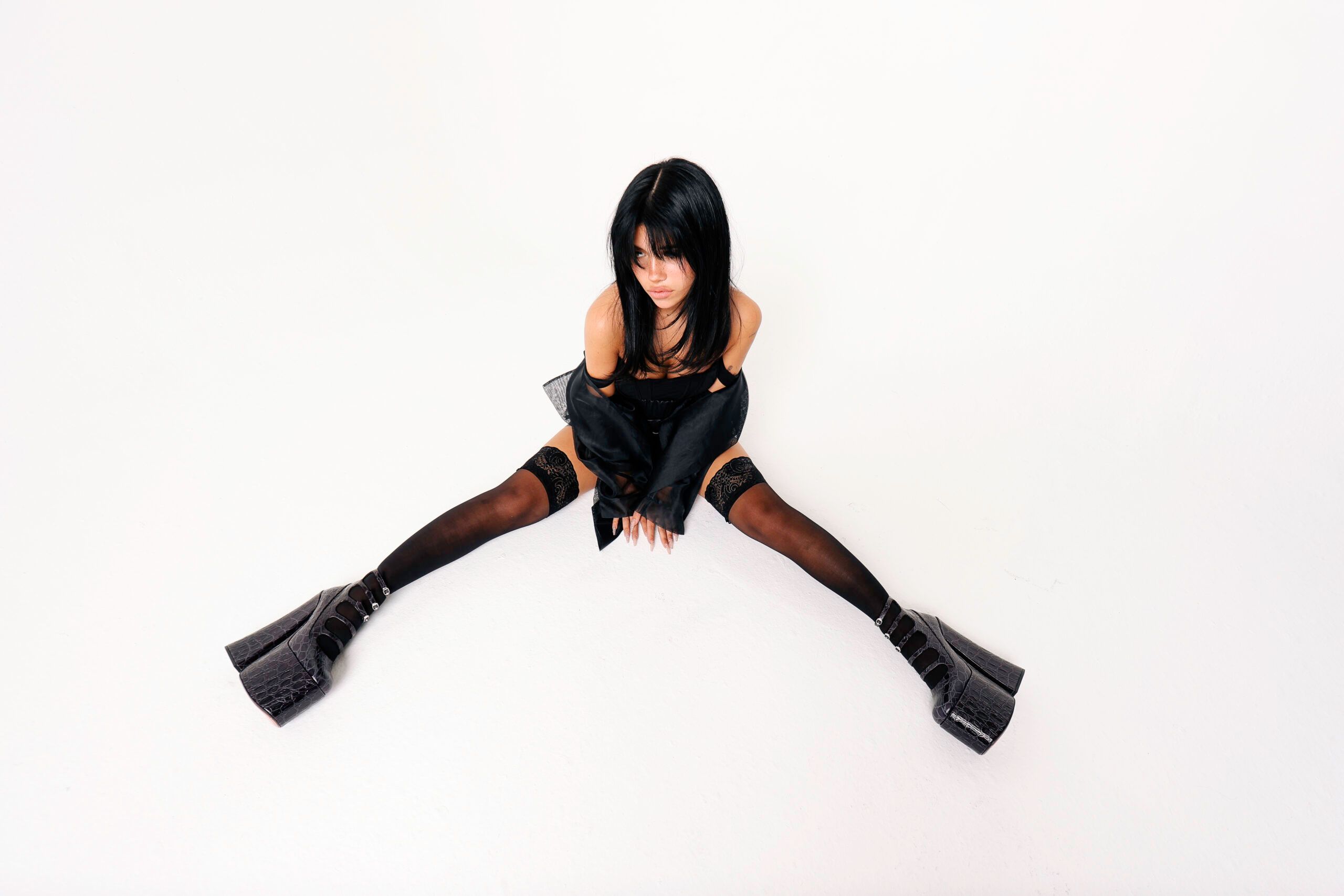 Nessa Barrett
If Nessa Barrett is a name that sounds familiar to you, it's probably not a coincidence.
With over 10 million followers and 406 million likes on TikTok and 5.8 million followers on Instagram, it's safe to say this young rising star has established herself as an online personality. But, that's not all she has to offer to the world. Just over a year ago, Barrett signed a major deal with Warner Records and kickstarted her music career with the piano-ballad "Pain." While many might roll their eyes over Barrett being another TikTok sensation who sings, the New Jersey-born star always had dreams of being a musician before she gained a large following. Barrett's sound is dark, edgy, moody, and emotional, sounding reminiscent of the early 2000s. One of her most notable songs, "La Di Die," features fellow TikTok star Jxdn and has already racked up an impressive 67 million streams in less than a year.
After a string of single releases, Barrett announced she would be releasing her debut EP, "pretty poison," and kicked the era off with the sulky punk anthem "I Hope Ur Miserable Until Ur Dead." Getting things off to a good start, the song became her first entry on the US Top 100 and has made noise on the UK and Ireland charts.
Ahead of the release of the project, 1883 spoke to Nessa Barrett about her creative process for "Pretty Poison," transitioning from a TikTok star to a musician, and what fans can expect next.
"Pretty Poison" is your debut EP after releasing your debut single back in 2020. How long has this EP been in the works?
I had a writing camp in the spring of this year to write specifically about my life in LA which turned into "Pretty Poison." It feels like we've been working on it forever and I'm so excited it's finally coming out.
The name derives from the track on the EP — what was it about that track in particular that made you want to call it "Pretty Poison"?
Actually, I got pretty poison tattooed on me months before I even created the EP. When we needed to think of a title for it, I looked down on my arm and realized it was the perfect title. It was then when we created the title track.
When it comes to choosing certain songs, how do you determine what will go on an entire body of work?
I really want the entirety of the EP to tell a story and sound cohesive. We had a handful of other songs that could have gone on "Pretty Poison," but these 7 really rose to the top and felt complete together.
Your latest single, "I Hope Ur Miserable Until Ur Dead," has taken off and is charting worldwide. What's the inspiration behind the song and what is it about that song that you believe is resonating with people?
This song is about the emotion you feel when someone betrays you and is a very unapologetic way of saying karma is a bitch. I feel like this is something people feel but never want to say it out loud, so now they have a song they can belt in their car instead!
You've had great success by collaborating with jxdn twice and have chosen to not have any features on the EP. Did you make a cautious decision to not have anyone else on the project and why was it important for you to do that?
"Pretty Poison" is literally my life in songs and so personal to me that it didn't feel right to have anyone else be a part of it.
Let's chat about specific songs — some standout tracks on the EP for me were "Scare Myself" and "Grave." Can you tell me a bit about the inspiration behind those tracks?
"Scare Myself" is about my mental health and my struggles with Bipolar Disorder. "Grave" is about someone who came into my life to love me and all my flaws. Both songs are so special to me.
Are there any songs on your debut that you found harder to write than others?
Definitely! Writing about the dark hard times in your life always brings you back to those emotions you were dealing with.
You're incredibly open and honest in your music; is that something that comes naturally to you or does it feel nerve-racking at times?
I always want to be authentic and honest, even when it comes to the content I post. Though it is nerve-racking to be so vulnerable, I wouldn't do this any other way.
Is it a lot easier to write from a dark perspective and do you see yourself ever making more happier sounding material?
Naturally, my sound will always be evolving, so we'll just have to see as time goes on!
You've been teasing music videos on Instagram. It seems you've been making more than one. What can you tell us about the upcoming visuals you have planned?
We shot 5 music videos in 2 days for "Pretty Poison." I knew once I wrote all these songs I wanted to bring them to life through video, so I created all the concepts & helped co-direct. shoutout to YHELLOW, the video production company, for being such amazing partners on this!
What do you think is the biggest misconception about being a musician that rose to fame on TikTok?
That I only wanted to do music because I got a following. Music has been in my life since I was born. I've been writing & singing since I could walk and talk. I actually wanted to do music before social media, which is why it was easy for me to transition once I started to do music, it's all I've ever wanted.
TikTok can feel like a comparison game because there are so many talented people out there and you can want to follow the trends and such. How do you make sure to stay true to your authenticity and artistry?
I always choose creativity over trends any day. my artistry is way more important than numbers.
The music industry is so quick paced these days. Does that mean you've already started thinking about future material?
Yes, I'm already working on my debut album!
Lastly, what do you hope listeners will take away from hearing the EP?
I really hope they are able to relate to all the emotions I went through and make these songs their own. I advise them to definitely listen in order.
Nessa Barrett's debut EP "pretty poison" is out now.
Interview Fabio Magnocavallo