S1mba
It is crazy to think we are already reaching the end of the year. With three more months left in 2021, there's still plenty of time for new music to come along and inspire us, uplift us, and make us look forward to the future.
I would be lying if I said that the music that has come out over the last few months has been anything less than plentiful, which bodes well for the remaining weeks of the year.
When thinking about the UK specifically there have been some very strong releases from the beginning of the year up until now. There have been a number of debuts that highlight how much the music scene has been thriving with new artists that continue to show what talent exists in our own backyard. 
One of the artists who has been part of this moment is Zimbabwean born British artist S1mba. Hailing from Oxfordshire, where he was based after moving to the UK at aged nine, S1mba has released a number of singles, and one in particular led him to a BRIT nomination earlier this year. Good Time Long Time, the first mixtape from S1mba, perfectly captures his unique artistry. 
1883 Magazine spoke to S1mba about his new mixtape, and we discussed everything from moving to the UK, growing up in Oxfordshire, making music, being nominated for a BRIT Award, and much more.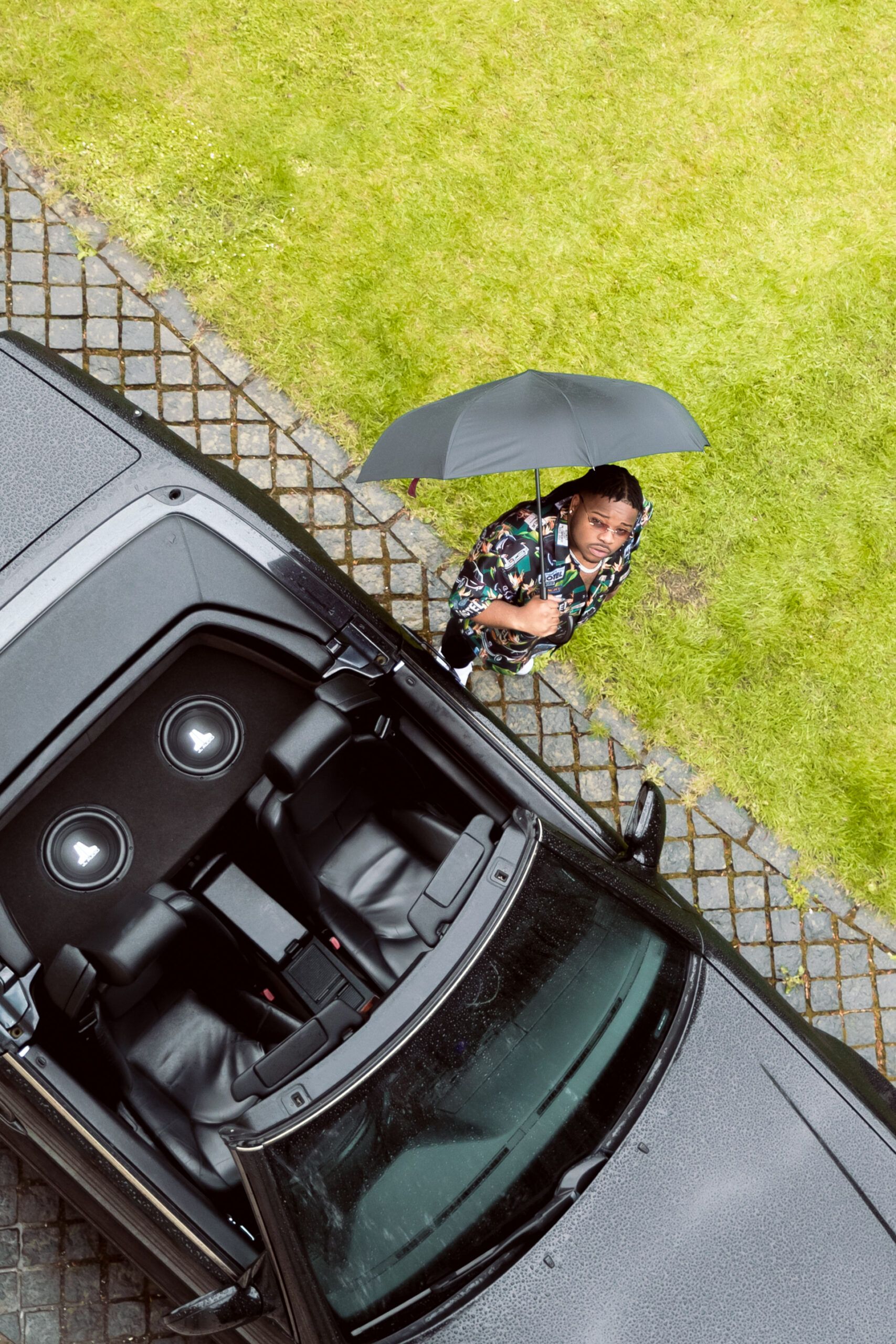 Just going to the beginning, where did your love for music start and how did you get into music? 
It started for me when I was very young. I was born in Zimbabwe and when I was around seven or eight [years old] I started learning how to play the marimbas. I moved to England when I was nine [years old] and my dad gave me a little piano, and I realized how similar the piano was to a marimba, and so I just used to play the same sort of melodies that I would play on the marimba, and that's where my love for music really started. From then on, I just never got off the keyboard and then I started to play in church when I was a bit older and that led me into production and learning how to use recording studios. It was just something that was always growing and growing and then before you know it, I started rapping over my own beats and doing all of that. This is when I was around 14/15, and then around college I started to take it more seriously and was making full on songs. Then when I was around 18 [years old] I started to release music, and it has been going since then. 
Having moved to the UK when you were young, what was it like for you in terms of getting to know the music here? What you were listening to and how did that change over the years?
It was crazy for me because I moved to Oxfordshire and it wasn't very multicultural there. I was the first black kid in my primary school and there were about four black kids in my secondary school, so it took a bit of adjusting. That being said, I feel like because of that, and with me trying to be like everybody that was around me, they were all listening to pop music and listening to rock music and listening to dubstep EDM. So, that is what I started to listen to, and for a while, until secondary school, my music tastes switched completely and I started seeing people like Not3s and all these people coming up doing their thing and I was like, Okay, wow, there is this different type of music that I can get into. Also, that was the first time I went back to Zimbabwe after a while that year, and it just opened my eyes, like, remembering who I am and what it means to be who I am and my identity and everything. When I started to kind of tap back into listening to Zimbabwean music, and listening to other African music, and of course, the UK singer who started this thing, I think it played a big part as well.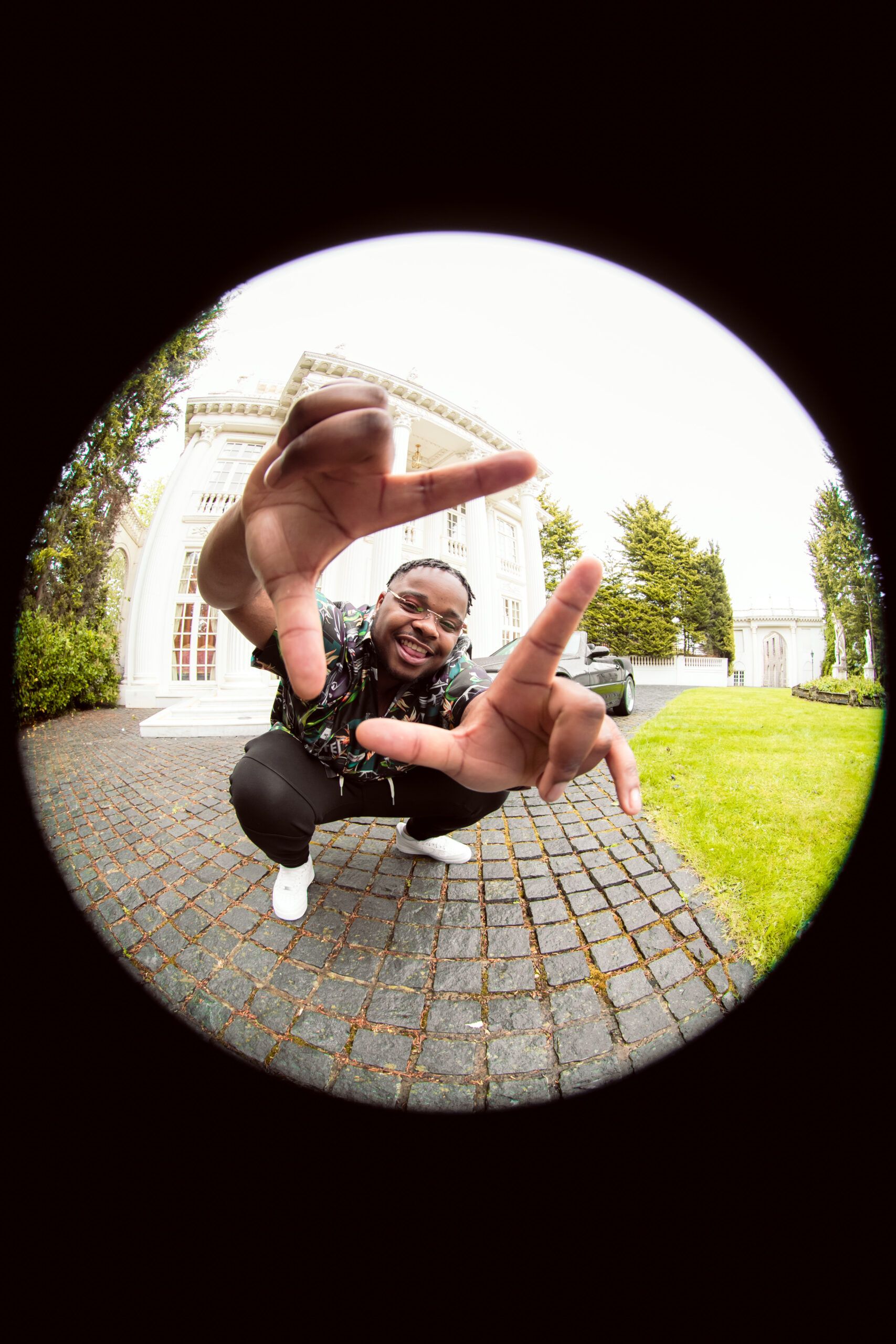 So, when did you start making music? What influenced the type of music you were making having had all these varied musical experiences?
When I started I never realised that all of this music I was listening to was playing a part in the music I ended up making. I think just me obviously being a Zimbabwean boy, like growing up, that plays a big influence, like Shona was my first language. So, I have a slight accent and that also plays a part in the way I sing and the way I say stuff. Also, my dad listened to a lot of jazz, so sometimes I use a bit of jazz chords in my music, and then obviously I listen to a lot of gospel because we went to church with my mom. Her tastes were quite young, so she showed me the whole nineties catalogue from Montell Jordan, Destiny's Child, like she used to listen to the classics. So, I feel like this all played a big part into the music that I play today. But it was nothing that I ever thought about. I just kind of went into the studio and made music that I enjoyed. I think subconsciously it's just something that always happens. 
In terms of being in Oxfordshire compared to somewhere like London, which is a much more multi-cultural landscape, how much did that specific environment play in your journey?
I think it taught me to understand British culture a bit more. I think a lot of people from London, because you are surrounded by a lot of other black people and a lot of people that are from your own country, you can forget that we are in a country that has its own people and has its own specific culture. I would say that I was fortunate to grow up around them and to be able to learn and understand their culture and kind of infuse my culture as an African boy and then understand that I'm also living within British culture. And I think that's what kind of helps me to this day where I'm understanding that I'm trying to make music for people and places that go beyond just London. Music is not something you can just box in, there is a variety of music that you can make that people are listening to. London is only one place, and in that one place people might be making and listening to the same type of music, but living in Oxfordshire taught me to appreciate rock, to appreciate jazz and appreciate electric music, and it plays a big part in my music today, and you can hear it.
So you released a few singles and things started to happen for you and then this year you had a big moment where you got nominated for your first BRIT Award. Considering everything we have mentioned, what was that like for you? 
It's surreal. It is crazy, like, sometimes I think about it like I was actually at the BRITS. First of all, the fact that I'm doing everything that I'm doing and having any success in this music thing, and then I was attending the BRITS. Sometimes you go through all of this stuff and even though you start to make money and you get a few fans, you do ask yourself, why should I keep going? Why am I doing this? And it's little moments like that when you feel appreciated and all the hard work I put in is paying off. The feeling when I called my mom and told her I'm BRIT nominated, and she started to cry, that's all that matters to me. And it was just amazing. It just makes you want to work harder.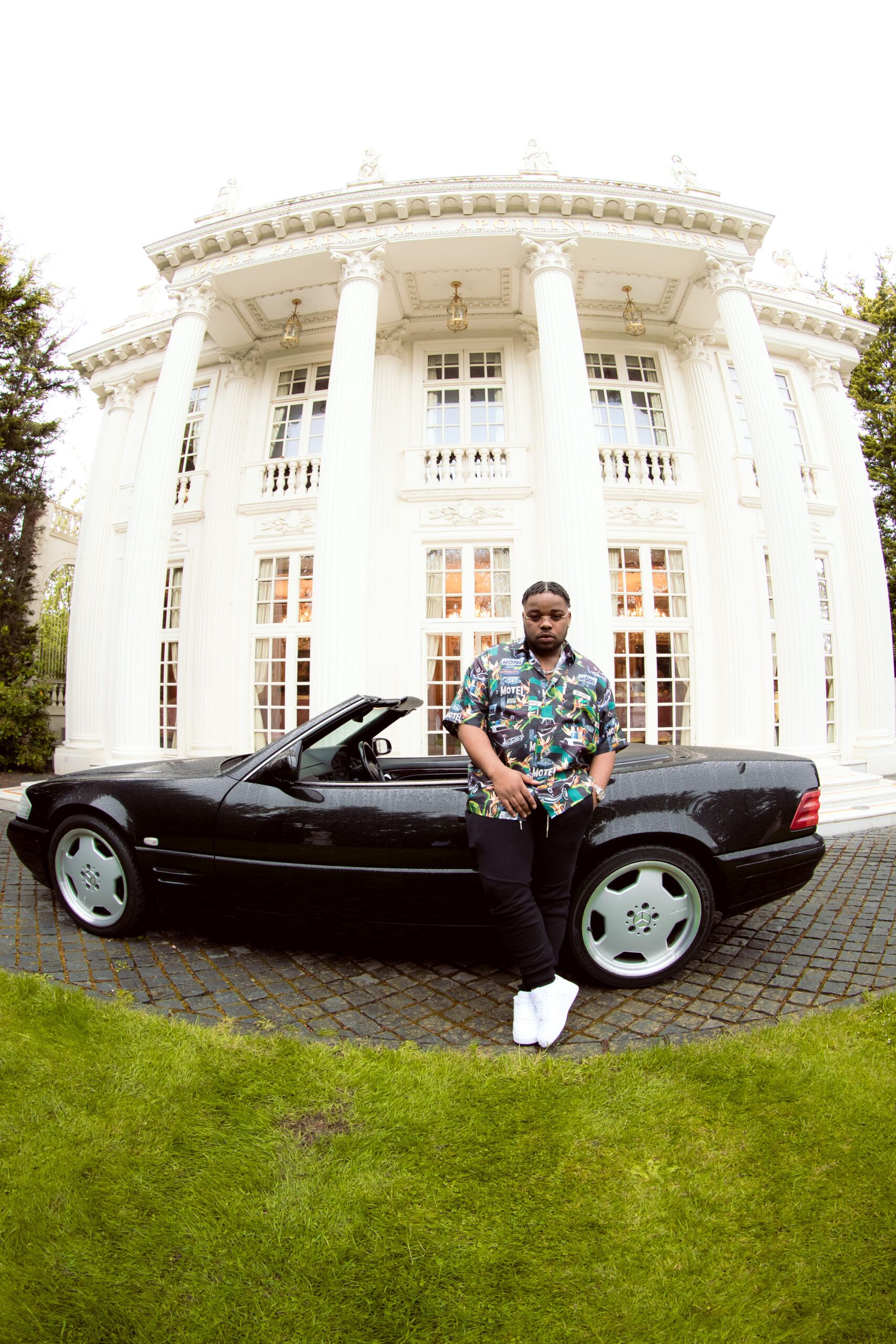 I know there was a lot of conversation that was brought up in terms of the role and contributions that immigrants have had in the musical landscape in terms of the British Music scene. For you, as someone who moved here and has been able to contribute to the musical landscape in the way that you have and are continuing to do, why do you think it's important for people to see and acknowledge this?
When I came to the UK, and even when I started to make music, I never honestly thought that it was actually possible. There are all of these things that you tell yourself in your head like, Oh, where I'm coming from, not a lot of people do what I do. I'm from Zimbabwe and in the town where I'm from nothing happens and so even the people from there, hearing I'm here in England and I'm doing music, it's a different feeling to be able to come and show that it doesn't matter if you're black, if you're Asian or if you're from Zimbabwe or Botswana, Nigeria, wherever. If you've got love for what you do and you have perseverance and you work hard, it is possible. I feel like I'm just at the start of my journey, but it's just the fact that I can be an example for people to look at and be like, He did it, that is what matters to me. And I hope other people look at it that way. 
So, shifting gears to the project Good Time Long Time, where did this start for you and how did it come together?
I actually worked on it for over a year, and it started around the time when all the success was kicking off for me where my dreams were coming true. I was in such a happy place. I was having such a good time. I wasn't thinking about anything else and then of course COVID happened. I just felt that being in that place and the music I was making from that point was about people having a good time. So for us to then go through lockdown played a part in my head, and I was like, Damn, I was about to have the summer of my life, and so I was like…Why don't I make the music that represents that, so when we come out next year and people go outside and go to the barbecue and just have a good time. I want people to just be able to…this is a good time long time, and I want people to remember the time before lockdown where like you just wanted to be outside and find other people and hug other people and have a good time and be happy. 
Did you have a specific vision of what you wanted the tape to be in terms of the lyrical content and the specific sounds on there, or was that something that shifted over time?
The vision I had definitely shifted. COVID definitely changed my mindset and where I was. I definitely went from zero to 100 quite quickly and then everything stopped, and it made me a bit more mellow and it made me think a bit deeper, maybe get in my feelings a little bit more. I feel like in this tape you can hear me as I'm going through the year last year. I think you can definitely hear that as you get through the tape. And that's what I wanted to represent. Like with this tape, it's really just me telling you about my life, the stuff that happened to me. 
As this is your first tape, what did you want this collection of music to say about you for people who are being introduced to you for the first time? 
With this tape I wasn't so much trying to say something, but more like trying to prove a point. I feel like I got to a point where I had done something a lot of people said I wouldn't be able to do, and a lot of pressure comes with that. With this tape I just wanted to share that I am someone who loves to make music. I'm telling these people my life, my experiences, things that I go through every day. So, for a lot of people just to be able to relate to me and enjoy what I'm bringing out is the most satisfying thing. My tape and the music I am putting out right now very much reflects the energy that I'm in.
With everything that has happened in the last few years and where you are now, what has that transition been like for you and how have you coped with the change of everything? 
It's been crazy. It's been a learning curve. It just teaches you to remember that all of the stuff that comes with all of this is great, but the only thing that really matters is the music. And that's something that you tend to forget very quickly. With my career, I just kind of want to continue to enjoy what I am doing, continue to love this. I just want to be real with people and for people to understand that I'm here for the music. I love the music. And I feel that people can see that, people can understand it.  
So with everything you have going on at the moment, what are you looking forward to next? What can you expect after this? 
I'm excited to be back outside. I'm working on a few shows. I'm going to be hitting my European tour early next year, as well as my Australian tour. I'm excited to finally meet the people that have been showing me all this love, the people that helped me get all this success and that changed my life. My main priority after this tape is just to get on stage and be in as many places as I possibly can. 
S1mba's mixtape 'Good Time Long Time' is out now, follow via @s1mbamusic
Interview Seneo Mwamba
Photography Elliot Morgan