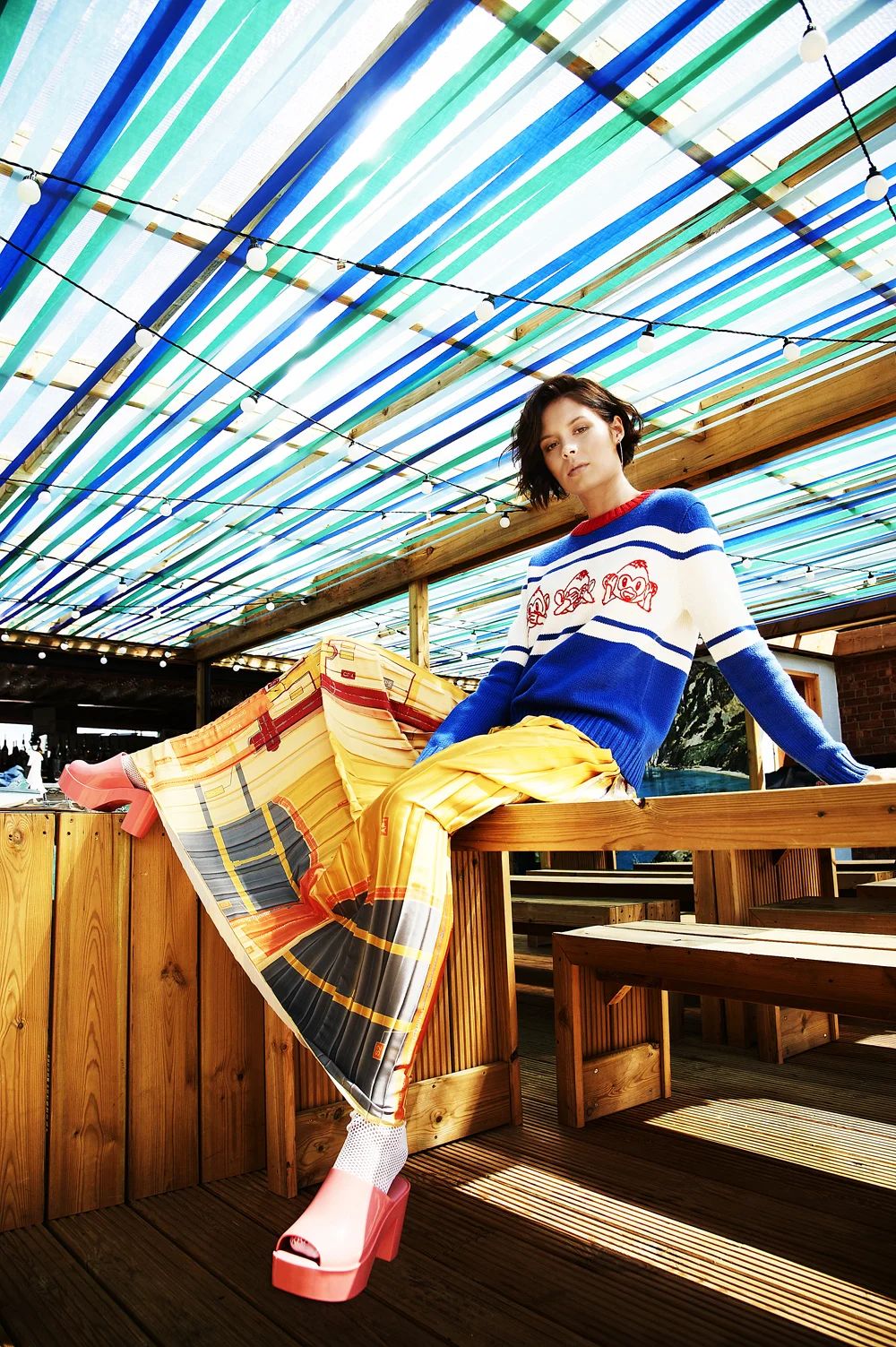 Nina Nesbitt
Touring with Ed Sheeran and writing songs for other artists – when she was only 17 years ago, singer-songwriter Nina Nesbitt broke into the music scene and jumped into the TOP 40 Charts with her album Peroxide and single Stay Away straight away.
After a creative hiatus, the utterly talented starlet is now back, stronger and more ambitious than ever. A new look, a new sound, a new perspective – Nina Nesbitt knows exactly what she wants and has been working hard on her upcoming album. Her previously released single The Moments I'm Missing, a beautifully melodic gem, marks as her probably most intimate, personal song and tells, according to her, the story of her life. On a windy day we sat down with Nina at a cute rooftop bar in Waterloo and chatted all things writer's block, dog-sitting and of course music!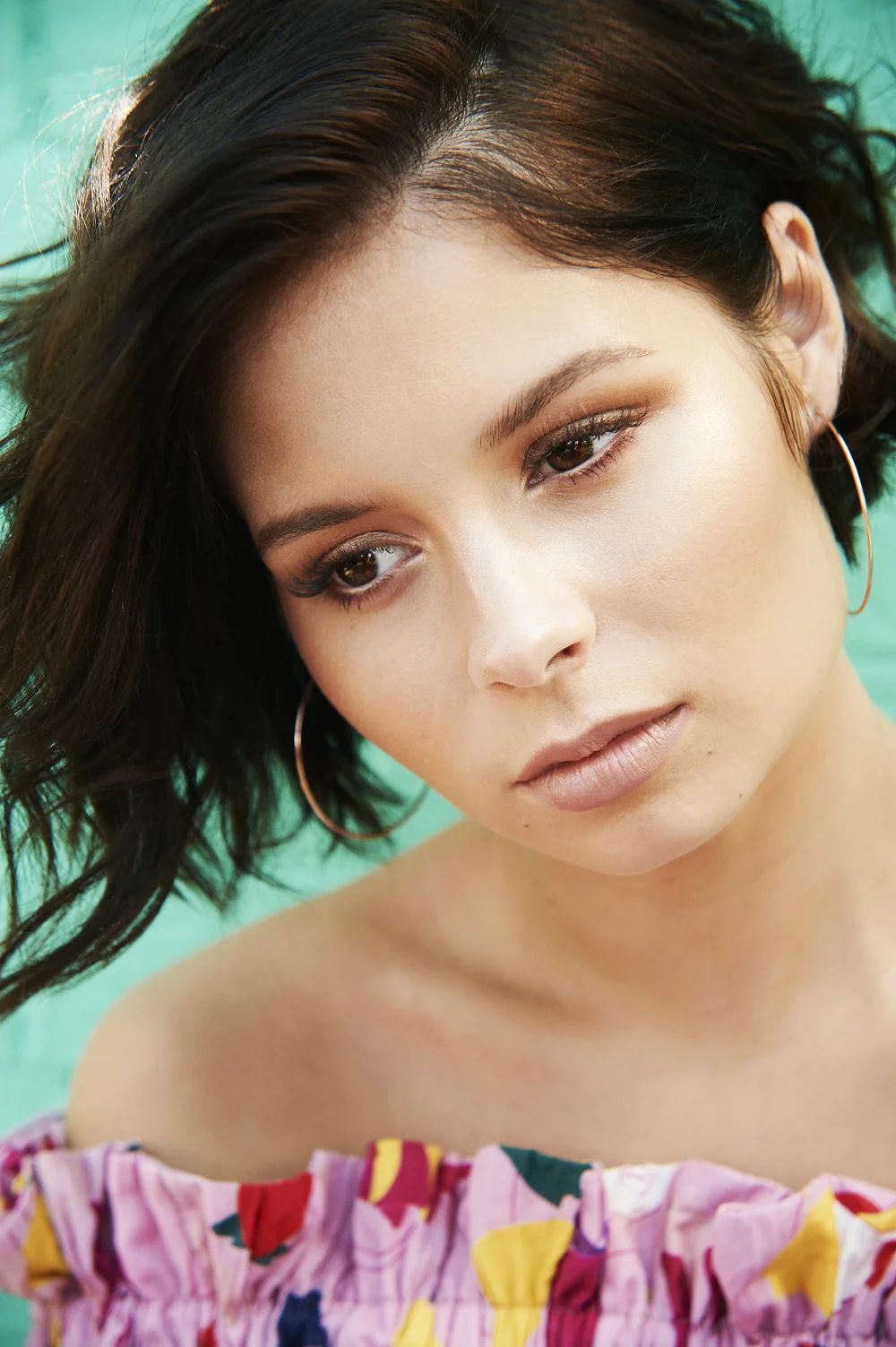 You recently unveiled your new single The Moments I'm Missing, what is the story behind?
It's basically the story of my life in a song. I was writing for other artists at the time, trying to write about their life stories and trying to pitch songs, pop songs with great melodies. So I went home and wanted to write a song about my life, something only I could say and that's what I did. 'Cause I knew if I was to do another artists album I wanted it to be really personal.
How did your collaboration with Goody Grace come about for the single?
We met through Gnash and we have been following each other on Twitter. We had a recording session at Abbey Road Studios – the studios of The Beatles, it was incredible. It was me, him, loads of others. Goody Grace was there 'cause he came over with Gnash. He also plays guitar. We met there and I thought he has a great voice, great guitar skills. So we exchanged numbers, he lives in LA so we never met. I recorded The Moments I'm Missing in my room and I felt I wanted someone else be on it, so I texted him the song over the phone. He heard it and loved it, it was nice to have his story. That's how it happened, I haven't seen him since the recording session but I text him all the updates.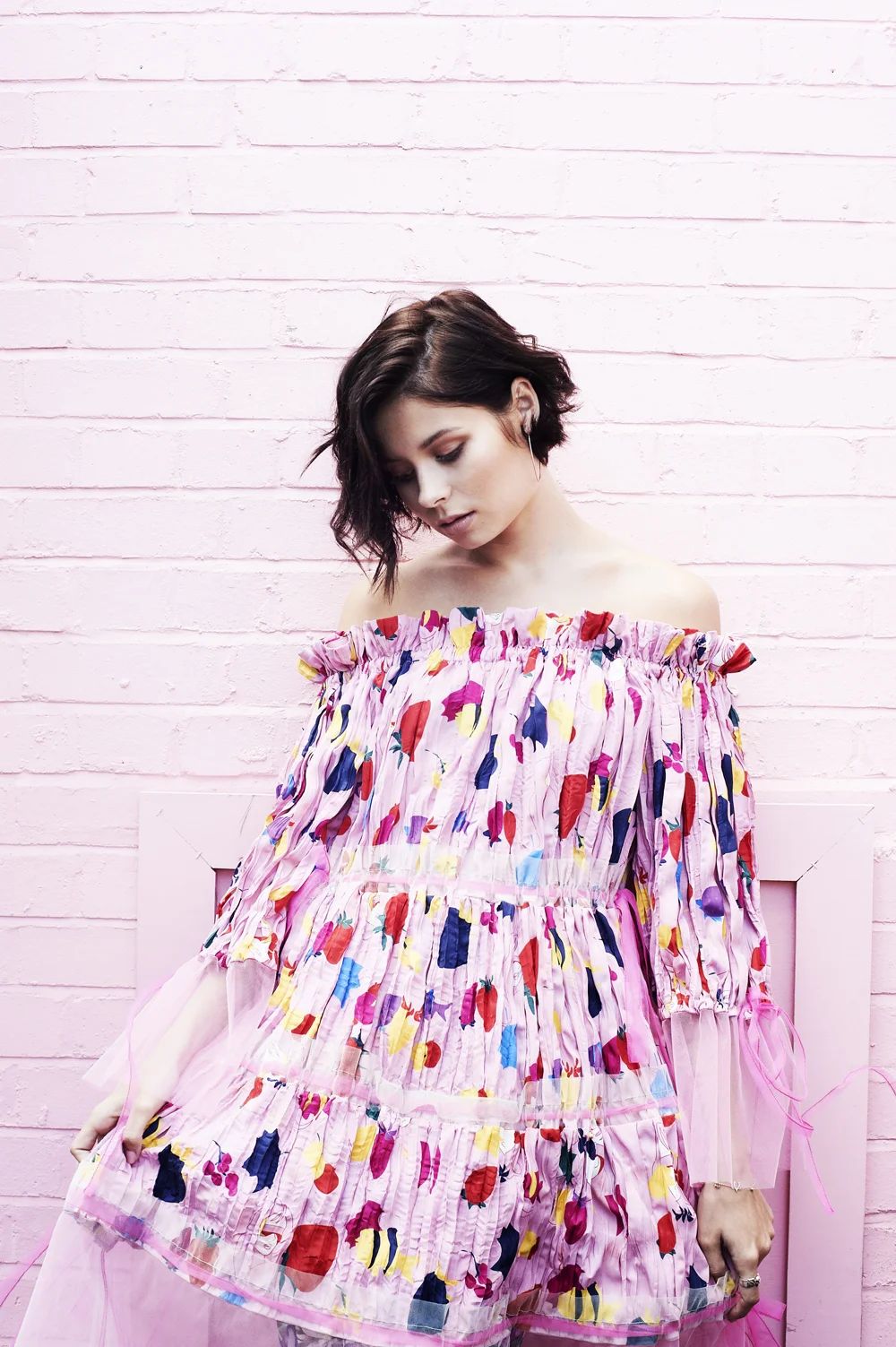 Obviously your musical style has developed quite a bit over the years. Where do you take your inspiration from to grow within your music?
I'd say I'd do pop music, I wouldn't say it straight up. If you are in this world you need to follow the trends, and what's going on and what's cool. That's what makes pop music, because it's relevant. I try to do that with my music. I like to keep it changing to what's actually going on. I take my inspiration from people and places, everything. My album is definitely influenced by strong female artists. I love Lauryn Hill! I heard Doo-Wop and I was like 'Oh My God'. I recently discovered 90's R&B, I love it. Also I love acoustic music.
What was the main reason for you to leave your label? Do you think for you personally it's better to stay independent?
It just happened naturally, we separated from both ends. It's not everyone's fault, you just need to work with a team that are excited about what you want to do. I think it was the best thing that happened. I was really upset at the time because I've been with the label for a long time. It was just the feeling when people don't get what you do. It's been the best for me to take my career back into my own hands. So I had to find myself again.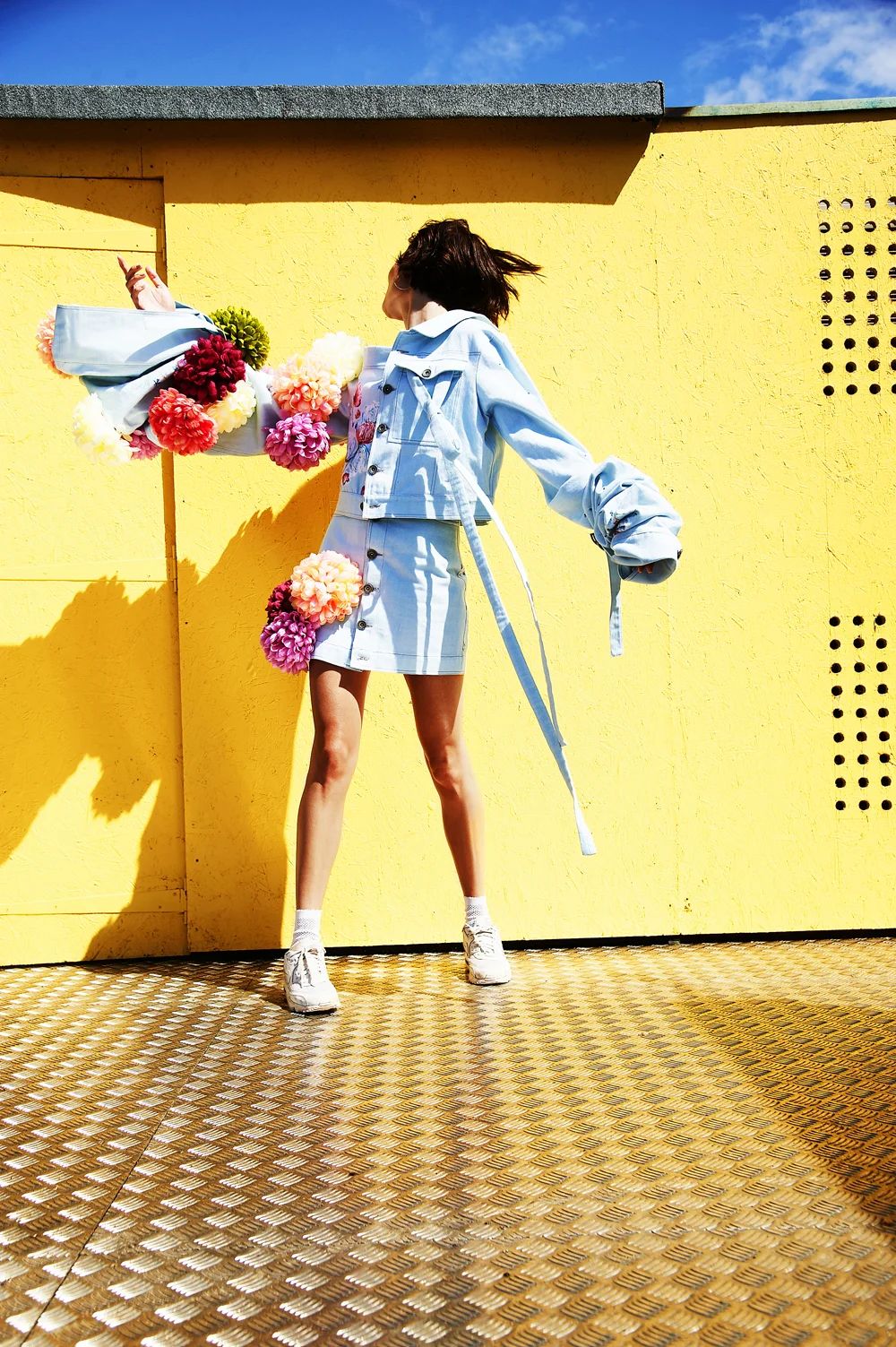 Coming from Scotland, can you tell us a bit of the music scene over there?
There isn't really much going on. They shut down a lot of venues, such a shame. There's a lot of artists that come from Scotland but they're not on the platforms. Coming to London was definitely good, so many opportunities. I moved here when I was 17 years old.
You've been writing songs for quite a few people already, how did you start getting into songwriting?
I always did it for me but if I'm brutally honest I don't think people took me serious when I was younger. One of the main things I really wanted to do was trying to build my own credibility, like writing my own songs. I had some really good writers and producers which encouraged me to do that. I think songwriting is such a good way to build up fuel and credibility. So I think that's been good. You also learn a lot from writing for other people. You're doing something for someone else so you learn what you're good at and what you're not good at, if that makes sense.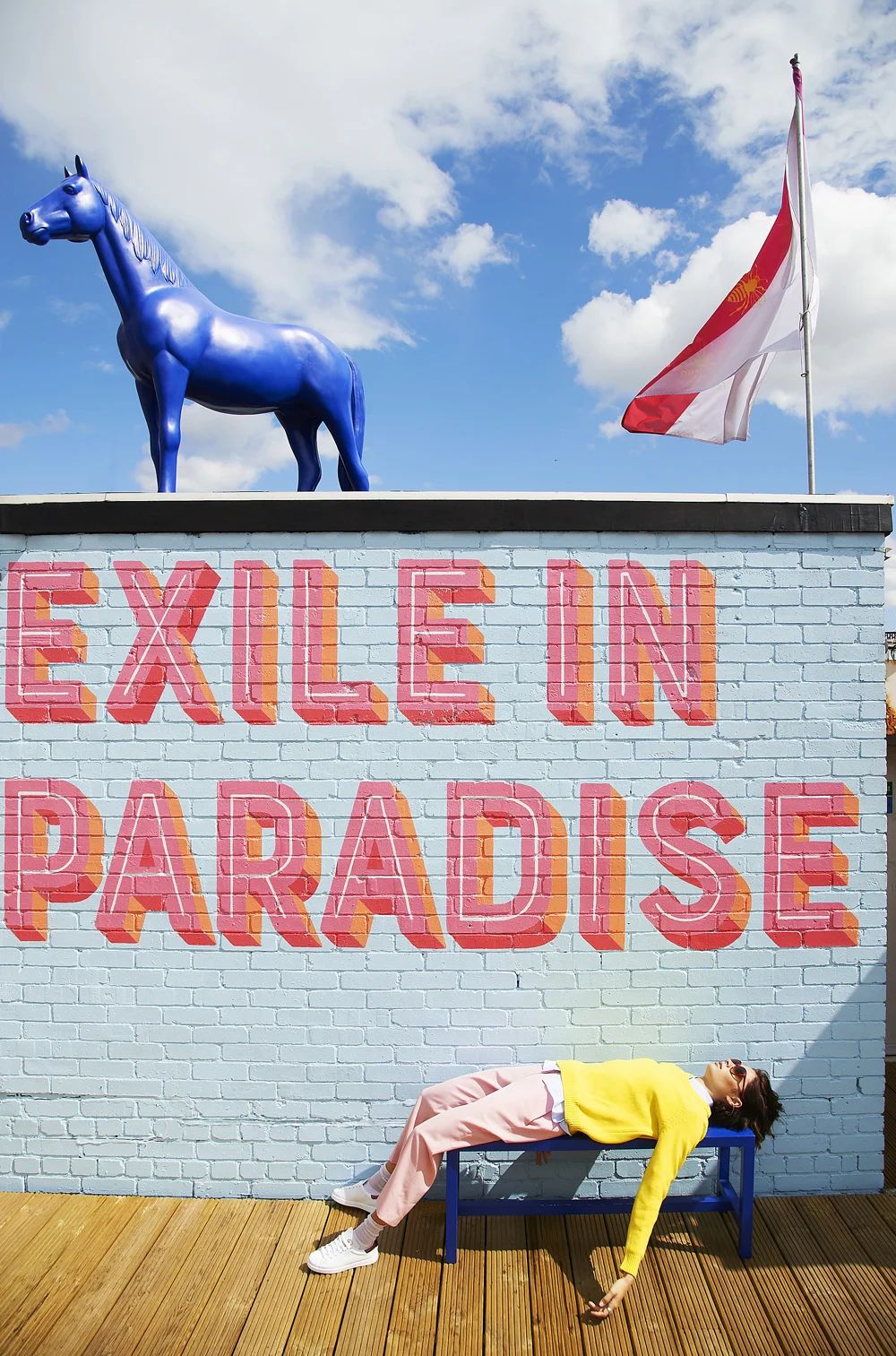 How do you deal with writer's block?
It's so bad! It can last like two days or two months and then it'll go. So it's quite weird, I don't know what the perfect conditions are.
What do you enjoy doing when you're not recording?
I like going to the gym, I like lifting. I just wanna be really strong. I like dogsitting! But for free, I do it on that one app where dog owners find dog sitters. Pomeranians are the only dogs I like though, I'm scared of big ones.
What's next for you?
I've got headline shows coming up, in Manchester, London and Glasgow. I'm also finishing the album. I have another single coming out, I'm excited about that. 
Interview by Antonia Künzel
Photography Anne Laymond
Stylist Jon Revell
Hair and make up Emily Clarkson
Location Bar Elba, London