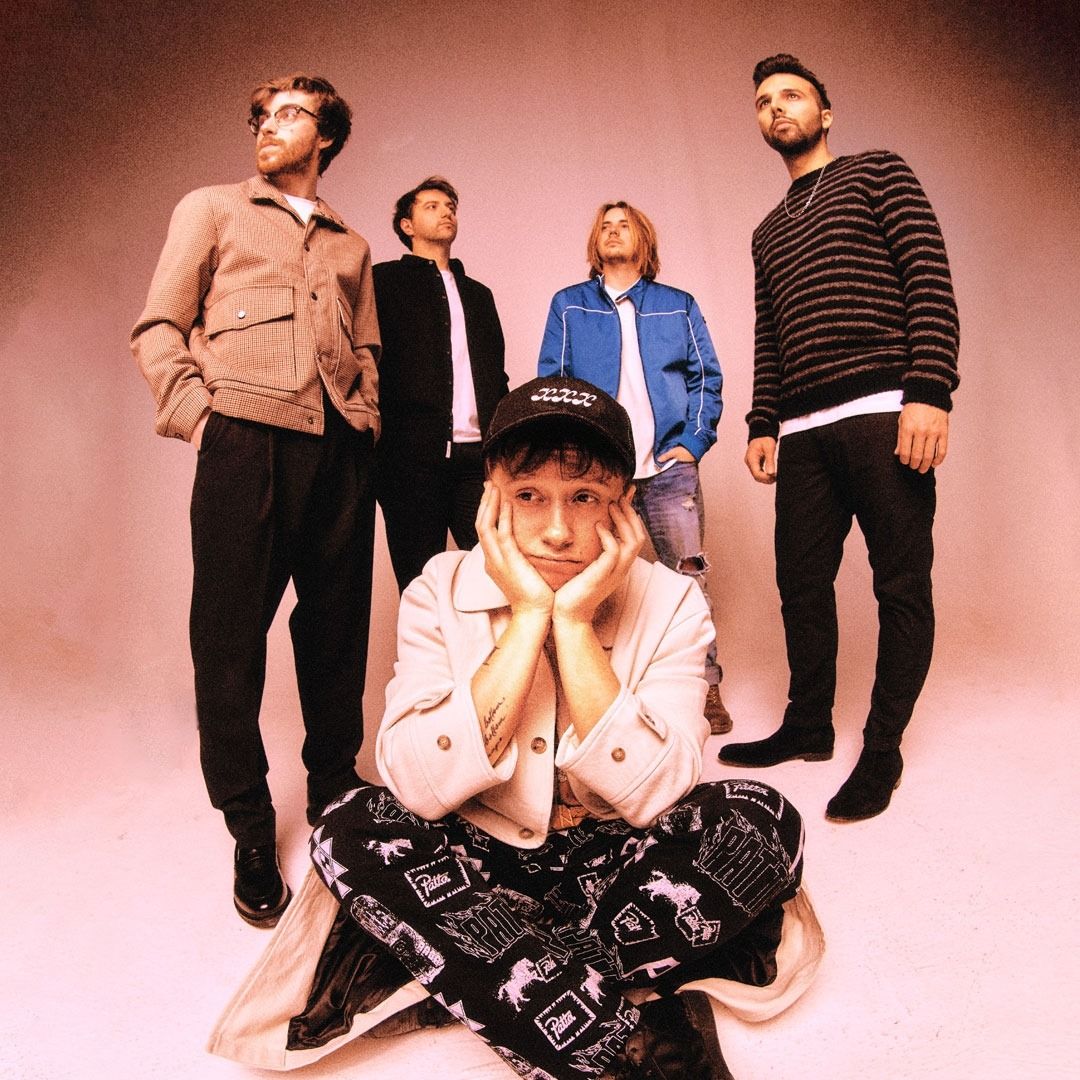 Nothing But Thieves
With punchy, alt-rock beats and crisp, powerful vocals, Nothing But Thieves has delivered nothing but gripping tracks and chart-topping studio albums since forming in 2012.
Back in March, the band released their timely new single, 'Is Everybody Going Crazy?', teaming a need for escapism with an unavoidably feel-good sound. Last week, the release of their second new single 'Real Love Song', followed, alongside news of their third studio album, Moral Panic.
In the run-up to the announcement, we sat down with Conor, Dom, and Joe, to find out more about their latest tracks and collaborating while apart.
So, you guys dropped your new single 'Is Everybody Going Crazy?' back in March… Can you tell us a little more about that?
Joe:  Yeah. It's a bit of a weird song for us in the fact that it happened sort of in stages and we didn't really know what it was going to be at the time. Dom came up with this riff and then eventually we worked on the song and thought that it was going to be a cool album track. It's got something to it. Then, we eventually got the chorus and it was one of those where we got to [the] studio and it kind of just came alive. And all of a sudden it becomes our first single back. It's a bit weird in the fact that obviously with everything, with coronavirus, and a lot of other stuff going on, it feels more and more relevant as time goes on. So, I guess there's a bit of a stroke of luck there as well.
What's really great about that track is its social commentary, but it's also a lot of fun.
Joe:  I think that's where the excitement lies for us. I also think in music in general at the moment, when you're sort of crossing genres and almost crossing emotions like that, that's where the most interesting stuff is being written. I think that's probably a bit of theme of what we've been doing over the last couple of years.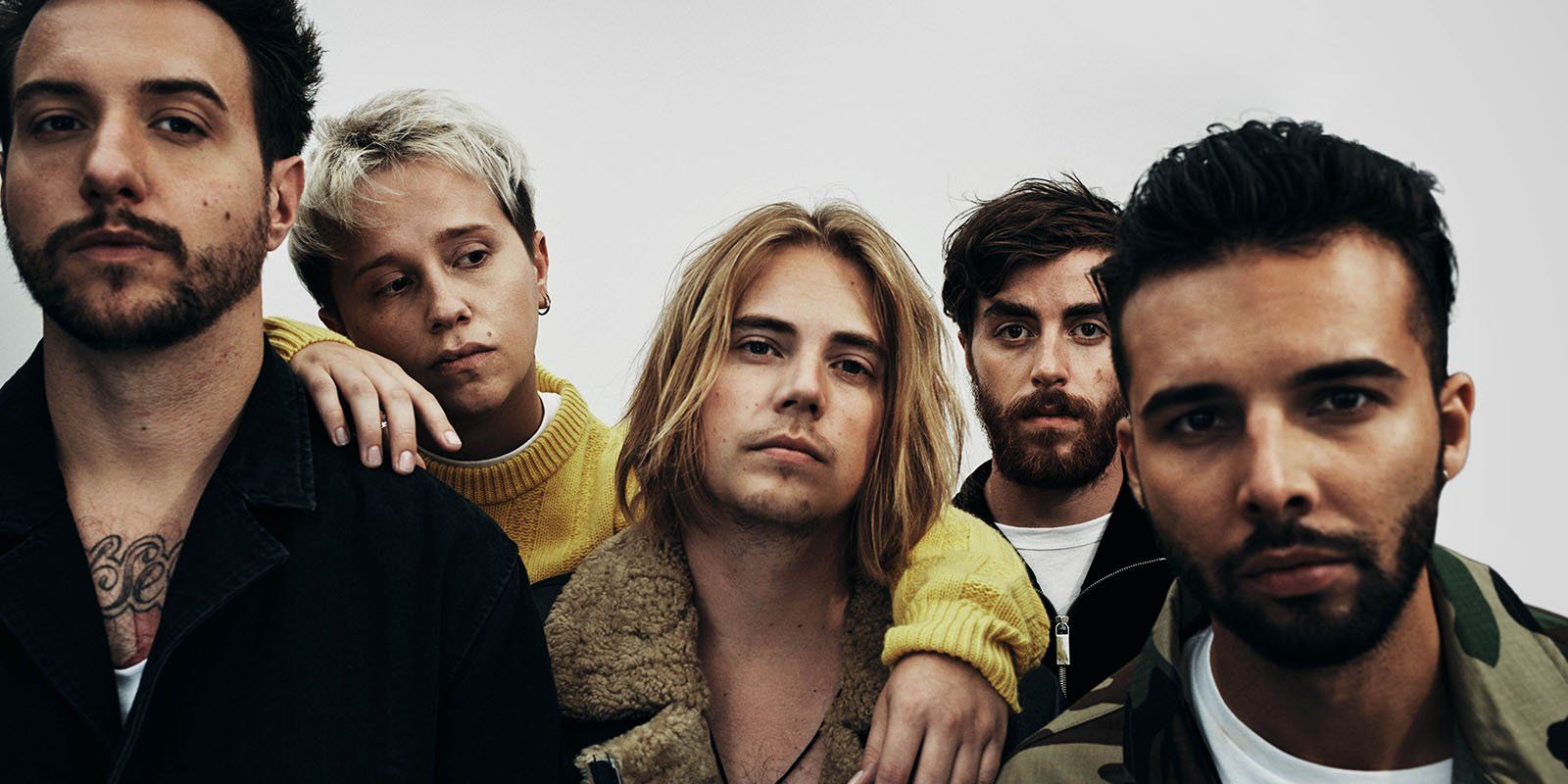 You also have another new single out this week, with 'Real Love Song'. What can you tell us about that?
Joe:  Erm… That was written on a little trip we did to East Grimstead.
Joe, Conor & Dom:  [Laughs]
Dom:  Luxurious.
Joe:  It was more of an exercise of us getting away. We did it with the last album as well. I think if you write in the same places too often, it can get a bit stale. I think we needed like one or two more songs for the album…
Conor:  It was one of those songs that seemed to come to fruition quite quickly for us and normally when you're excited about something and you get it done within an hour or two, it's a really good sign. It doesn't always happen, but with 'Real Love Song' it just clicked and there was a bit of a buzz in the camp between the three of us when we were there. And we went and celebrated at The Swan. Was it The Swan?
Dom:  [Laughs] Yeah, we went to The Swan and had a couple of ciders… That trip was great because I think the bulk of the album had been written and like Joe said, it was just the finishing touches. So, in a way, the pressure was kind of off, which I think gave us a bit more creative leeway where it didn't feel like we really really had to deliver. It would be almost a bonus if we landed on anything. So yeah, we can't wait to release this one, it's been one we've all been looking forward to for a long time.
And this sits within your new album Moral Panic coming out in October…
Joe:  Yeah… So, when I was coming up with the lyrics for the album, it was… a different way of writing in the fact that for the last two albums, a lot of it was written on the road. We actually had our first break as a band after the second album, so it was more of an experiment in deciding what we wanted this album to be about. I looked for inspiration outwards, rather than inwards and I looked to Twitter, seeing all these different debates that were going on about Brexit, climate change, counterculture, American politics, and seeing people's reaction to it. One of the songs that's going to be on the album is 'Moral Panic'. Although that song was written about something, in particular, Conor said, 'Oh, that seems to really sum up all of the other things that are being discussed on that album.' So, 'Moral Panic' being like a public outcry to a perceived threat to society.
Dom:  What I find interesting looking at that, in hindsight, is that that song in particular contrasts the sonic nature of the rest of the tracks. So, it's probably one of the curveball songs. There's something interesting in that, that lyrically, it's probably more cohesive with the rest of the commentary, whereas sonically, it's probably the most detached. We didn't really let that get in the way of driving that theme. It was way more important for us to be making sure that the album title was reflecting all the songs, for sure.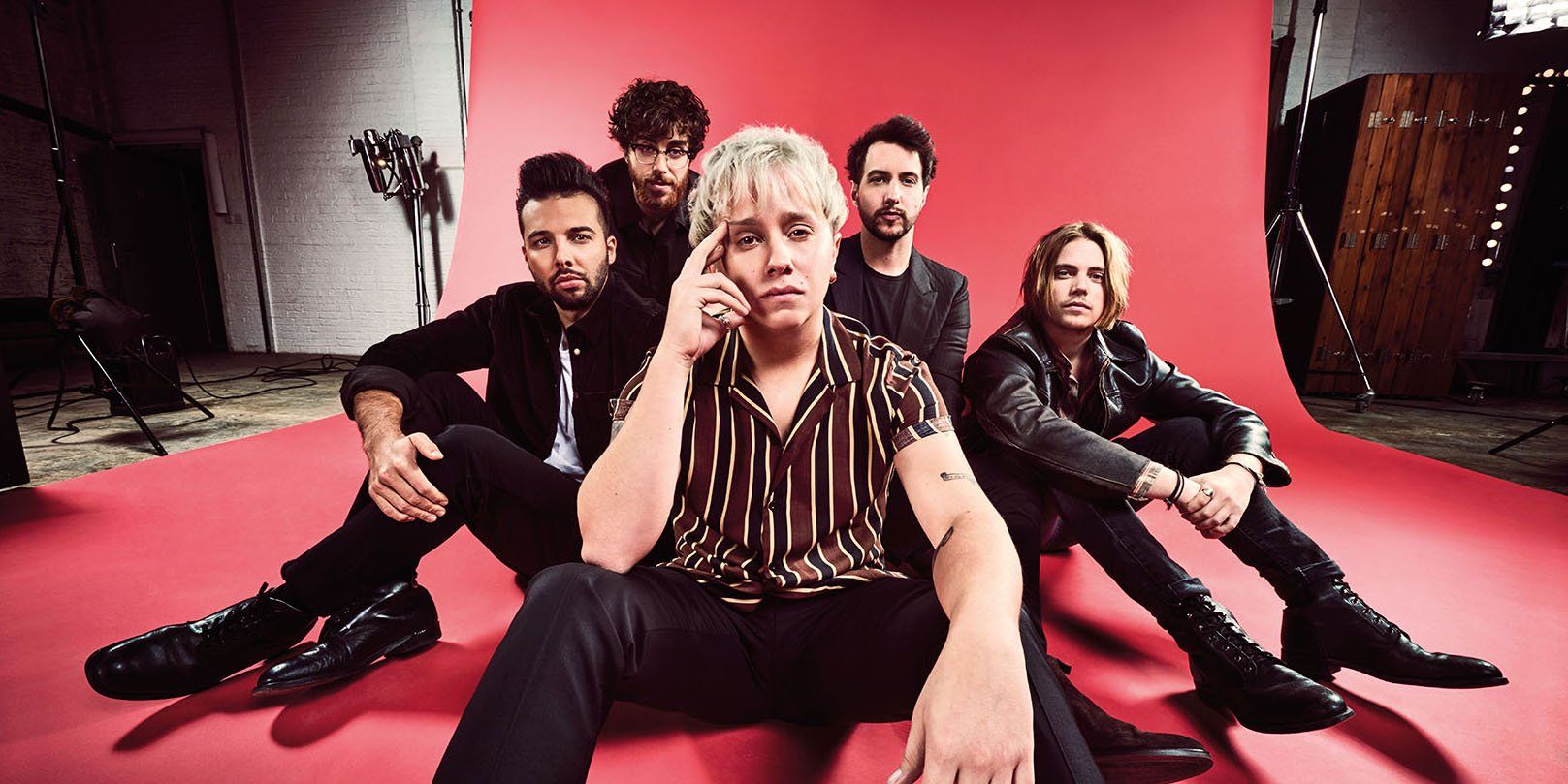 The political and sociological landscape is obviously playing a huge part in the music you're creating right now. Do you think social commentary is a big part of who you are as a band?
Joe:  I mean, it's something we talk about a fair amount. I think I must be… Even from the first record and the first songs we were writing, one of the first songs we ever wrote was 'Graveyard Whistling' — and it sort of hints around atheism. It always seems to be in the DNA of the band to some extent. I think maybe it's more on this album just again because I had a bit more time to think, rather than it being a reaction to something that was going on within us in a band. If you're going to do that, it's almost impossible to not write about stuff like this.
Conor:  I do think generally as we've got older and as we've developed as musicians and writers, you just become more tuned in with what is going on in the world. We sit and discuss it because you know, we're all best mates, so it's natural to want to comment on it and put it in your music.
What about the process of working together? How has it changed over the last few months?
Dom:  For us, it's a time to try and get creative, especially with releasing music. Before we even started thinking about how long we'd be in lockdown for, we started thinking, 'how can we start being creative in releasing content and still keep it focused on the music?' So, we started doing our Solitude Sessions and then branched that out even further by doing fan requests. The next step on that was a fan collaboration. We ended up having over 250 applicants to perform with us in our final Solitude Session for 'Sorry', which was on the last album. So yeah, although it's completely stunted our touring, it's made us think outside the box in other ways. It's been great being able to do something that brings everyone together a little bit. I mean, if my favourite band did that, I'd be chuffed.
Conor:  And we are your favourite band.
Dom:  [Laughs] Yeah, exactly. So, I'm chuffed.
More personally, what has the last couple of months looked like for you guys?
Dom:  Ah that's a good question. I think there's a lot of self-discovery in lockdown, whether you like it or not. I think you start learning what you need in your life and what you don't need and obviously it expands further into social aspects. For me, music's always been a distraction, so no matter what's happening in my life, I find myself wanting to be glued to my computer making music. It's its own sort of paradox away from the madness that will be going on. 
Joe:  I mean I've sort of had the opposite end of it really. My girlfriend had COVID-19 quite badly as we went into lockdown. And it lasts so long that a lot of that time was used to help her through that. So, I've only really had the last four weeks or something to have more of a normal life again.
Conor:  I feel like, on a personal level, I've tried to take this opportunity to really work on spending time with myself and slow life down a lot. I think what Dom said is very valid about music. It can be a distraction, in a positive way, but I've been trying to live a different sort of life where you take away all of the distractions and you just do as little as possible, and you can still be creative in that stance. It's been really interesting to enjoy life at a slower pace. I think a lot of people have gone through that recently.
Beyond the album release in October, what's on the cards for you guys?
Joe:  Well really, we've always got our eyes on touring plans. The problem for us was that we'd just come off this time of not touring and having a break and recording an album, and then this happened. So, we've played like one show in the last… [pauses], way too long. So, it's preparing for that, making sure that when we eventually can tour it's the absolute best it can be. And also, I think, just keeping the fans engaged because obviously, we've been releasing this music this year. So yeah, mostly eyes are on that really.
interview by Ellie Jackson
Check out Nothing But Thieves latest single 'Real Love Song' below!