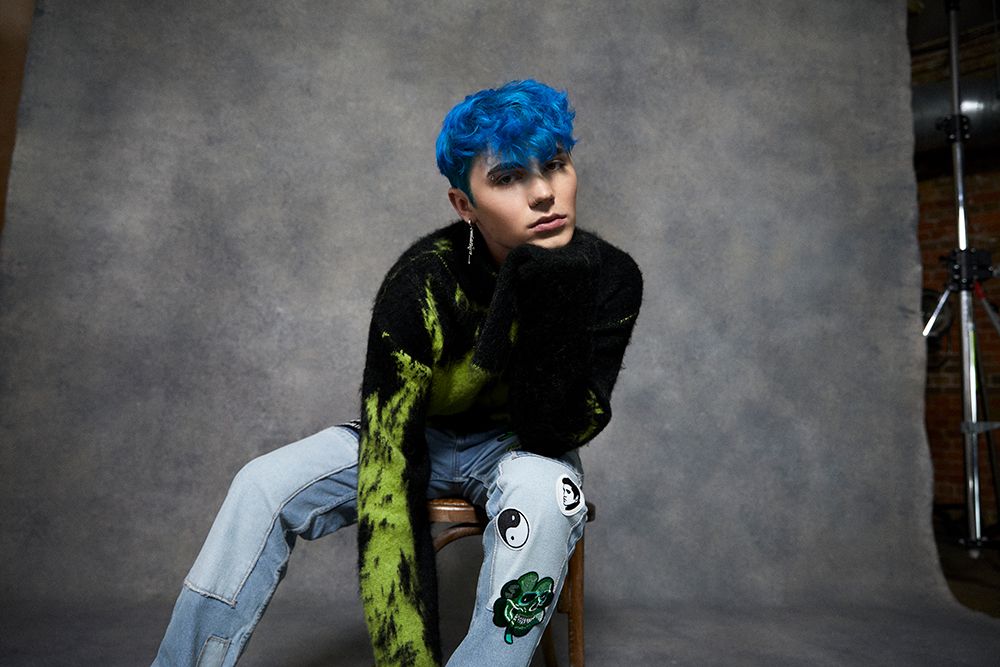 Ocean Tisdall – White Lies – Video Premiere 
Ocean Tisdall's stunning single 
White Lies
 captivates the mind even further in a beautiful new live video. 
Premiering exclusively with 1883 Magazine, Ocean Tisdall's new music video for White Lies transforms the standard format of live videos into something altogether more engaging. Equally haunting as it is imaginative, the video is a performance piece in every sense of the word. To describe it would almost be an injustice—this video is meant to be a complete viewing experience, a moving piece of art. 
Tisdall is a talented artist, having first broken into the music scene through the release of his single Broke Up With My Best Friend. That song earned him a DSP endorsement, and it put him on the map for The Irish Times. For fans of Troye Sivan, Tisdall delivers the same hypnotic melodies and stunning visuals. His voice is beautiful, his instrumentals are inspiring—his music is the total package, which is further evidenced by the artistry captured in the live video for White Lies. 
The pop anthem originally featured on Spotify's NMF UK and Apple Music's 'New In Pop,' among several others. Tisdall is the type of musician who you want to become a fan of before he makes it big so you can tell everyone you know that you listened to him first. White Lies is the perfect introduction to his work, and it'll likely pave the way for a very bright and successful future.
For more info on Ocean Tisdall visit www.oceantisdall.com
Words by Sam Cohen 
Photography Aaron J Hurley